Purchase SunnyD to Earn Books at School
"This post is part of a social shopper marketing insight campaign with Pollinate Media Group® and SunnyD, but all my opinions are my own. #pmedia #keepitsunny http://my-disclosur.es/OBsstV"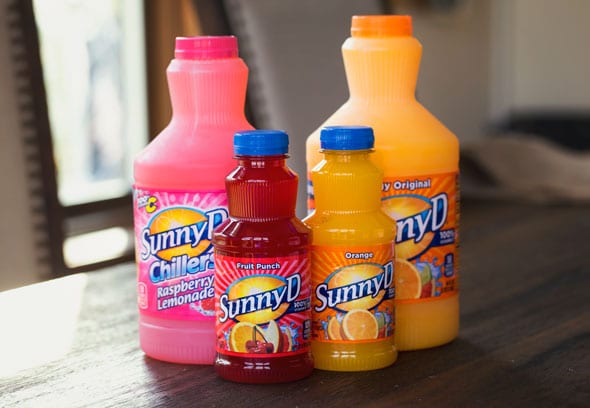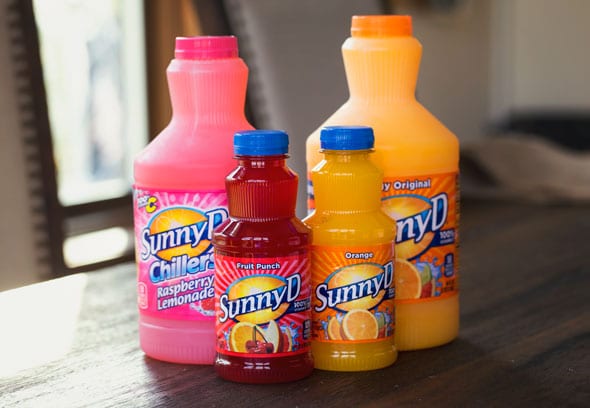 Now that school is back in full swing across the country, it's time to start finding ways to contribute to the education of our youth in any way we can! And now you can purchase SunnyD to earn books at school! It's easy as 1-2-3! Just collect SunnyD labels and then send them to your child's teacher. Teachers will then send the labels into SunnyD to get free books. For every 20 labels received, SunnyD will donate 20 free books. (Expires on 11/30/15 or while supplies last).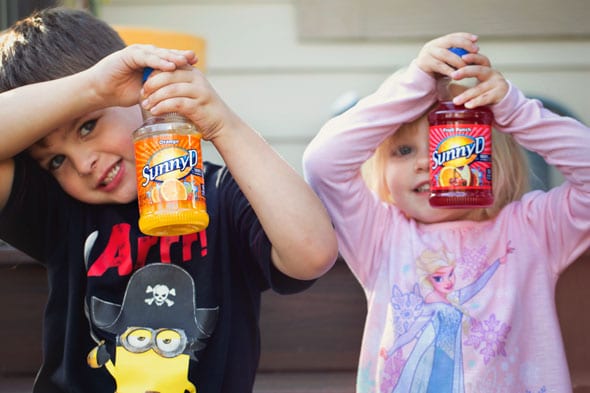 I don't know about you, but my kiddos are FAMISHED by the time they get home from school. And nothing goes better with that after-school snack than SunnyD! I picked some up at my local grocery store, Pierce's Marketplace and they were ready to dig-in after having a nice, healthy snack. The way they drink that SunnyD, you'd think they didn't drink anything all week! My son prefers the good old standard Orange SunnyD, but my daughter likes to be unique and she goes for the Fruit Punch SunnyD. You can't go wrong, though, because any flavor you try is going to be out of this world delicious! As a mom, I also feel great giving my kids such a wonderful drink to accompany their after-school snacks.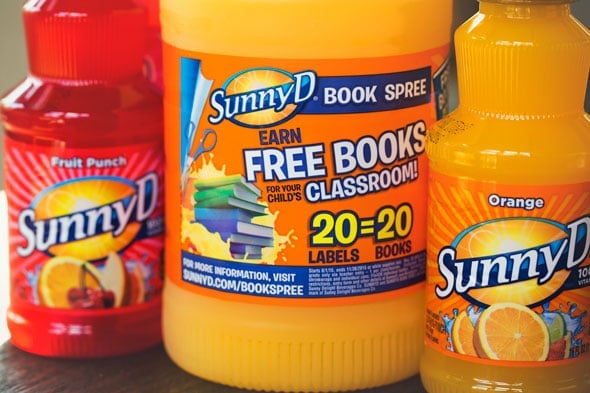 And now that I know I can start collecting the UPC labels from all of our SunnyD bottles for books at their school with the Book Spree Program, it gives me even more incentive to stock up on this delicious drink that my whole family loves!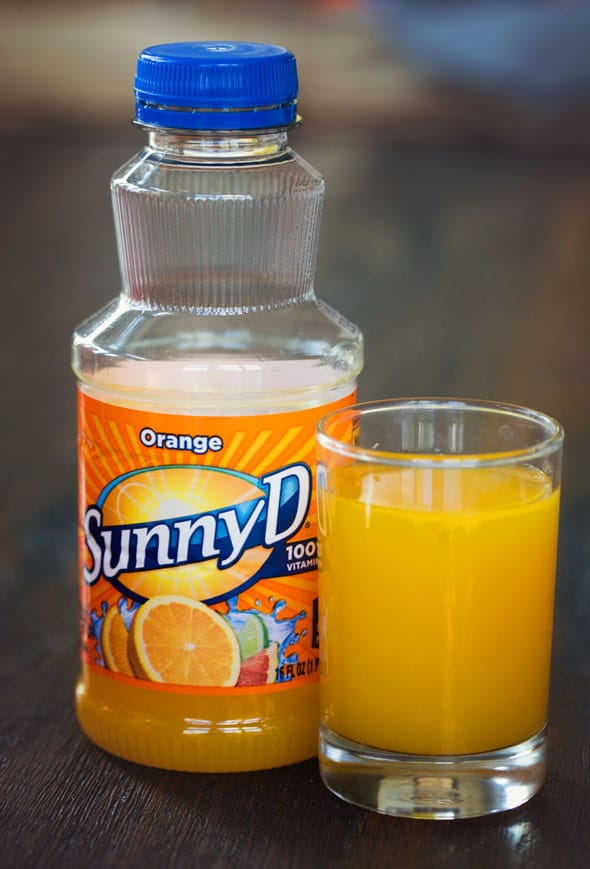 This is SunnyD's 9th year running the Book Spree promotion and they provide eligible K – 7th grade classrooms with up to 20 books when teachers send in the labels to SunnyD. While teachers can't select the exact books they will receive, they can rest assured that they will be current, age-appropriate books that the class will enjoy! Are you a homeschooler? No worries! This promotion is available to home educators, as well!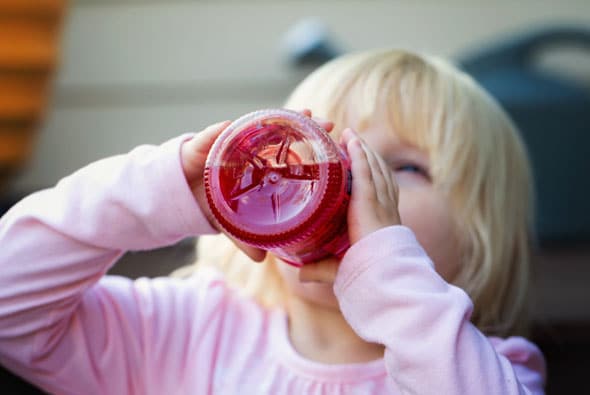 Shop at your local grocery store for SunnyD, and start collecting all of those UPC labels for books for your child's school using the Book Spree Program! Any questions? Check out the great Book Spree website for answers to any additional questions you may have. What's not to love about this great promotion?!
"This post is part of a social shopper marketing insight campaign with Pollinate Media Group® and SunnyD, but all my opinions are my own. #pmedia #keepitsunny http://my-disclosur.es/OBsstV"