Perfect Kids Snack With Chobani Yogurt
This post brought to you by Chobani. The content and opinions expressed below are that of Pretty My Party.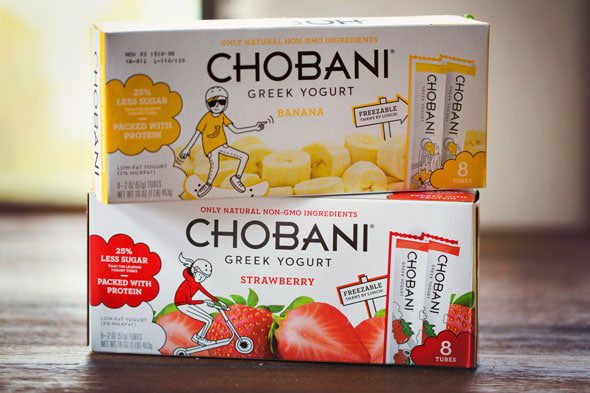 School is back in session and things sure do seem to get busy and hectic for families once that happens! The kids get busy with their schedules and parents are busy with pick-ups, drop-offs and everything in between. It's inevitable that sometimes snacks are eaten on the go! Not to mention time now needs to be spent on packing the perfect healthy lunch for all of the kids to take to school. What is a parent to do? Look no further because you'll find the Perfect Kids Snack with Chobani Yogurt!
No matter what age your children are, Chobani is going to have the perfect nourishing snack for your little ones! Chobani Kids® and Chobani Tots® Greek Yogurt are exclusively designed to nourish the little ones with valuable nutrients for their growing bodies. What parent doesn't love this?! Featuring real fruits and real vegetables, Chobani Kids and Chobani Tots offer delicious lunch and snack-time options that any parent will feel great about. They use only natural product and preservative-free ingredients and feature live and active cultures, which are essential to digestive health for your little ones. Nothing artificial in these yummy pouches will be found, which this mom loves!
My kiddos are ravenous when they get home from school. So while we're working on homework or having a little quiet time, they love to have some Chobani Kids Pouches. My little girl loves working on her puzzles while snacking on her favorite Chobani flavors – Strawberry and Vanilla + Chocolate Dust Pouches. They sure don't stay in our house long! What a great protein packed punch to come home to for that after-school snack! Not to mention that these are the perfect on-the-go snacks for your family outings. No more trying to figure out what to give the kids when they eventually say, "Mom… I'm hungry"!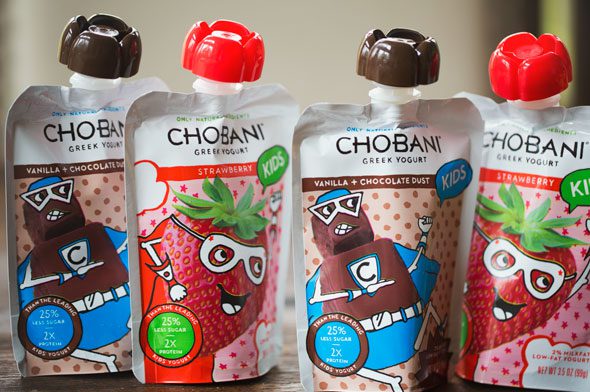 Chobani Kids Pouches contain 25% less sugar than the leading kid's yogurt and are a great source of protein and calcium. In fact, they are packed with 2 times the protein compared to other children's yogurt. Wow! I don't know about you, but making sure my kids are getting all of that healthy nutrition in their lunches and snacks makes me feel so great. Especially since they absolutely love them and are always begging for more!
Chobani Kids Tubes are quite popular in our house, too. We tend to keep them in the freezer and throw them in lunches in the morning. By the time the kids eat them at school, they are ready to go and are a perfect healthy alternative for them, rather than some sugar-infused snack. Each 2-ounce tube provides 5g of protein, compared to 2g for other kid's yogurt. And with yummy flavors like Strawberry, Banana, Mixed Fruit and Watermelon, you're sure to find something that all of your children love!
All Chobani Greek Yogurt packs for kids contain less than 5% lactose, are gluten-free, and have live and active cultures and probiotics. Doesn't it feel good to give your children snacks that are this healthy and they enjoy so much? Chobani Greek Yogurt makes it easy for me to always make sure my kids have the best when it comes to snack and lunch time! Get your coupon to stock up on Chobani yogurt for your family here: Chobani Kids Savings