No Sew Sparkling Cider Hostess Gift Wrap
Thank you Martinelli's for sponsoring this feature. Martinelli's makes the perfect holiday hostess gift idea.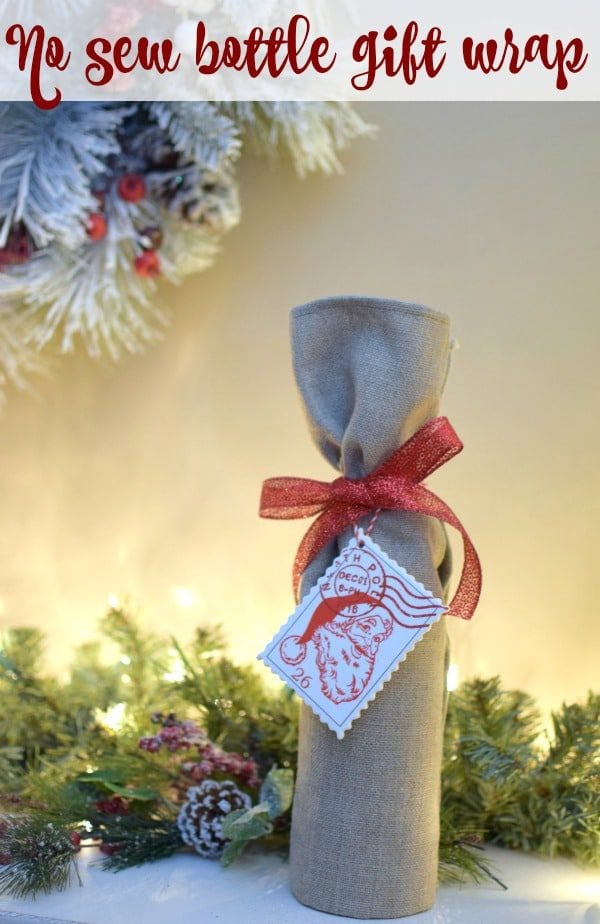 With holiday entertaining in full swing, there's no doubt that you'll be attending a holiday party or two. Martinelli's Sparkling Cider makes the perfect hostess gift. I picked up a couple of bottles to give as gifts this holiday and I wanted to present them in a nice, festive way. Here's a great No Sew Sparkling Cider Hostess Gift Wrap idea that is super quick and easy to do. It's the perfect way to present your hostess gift this holiday.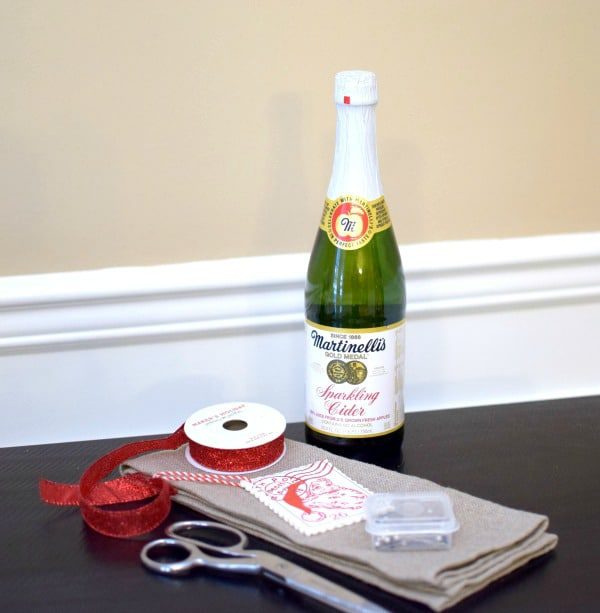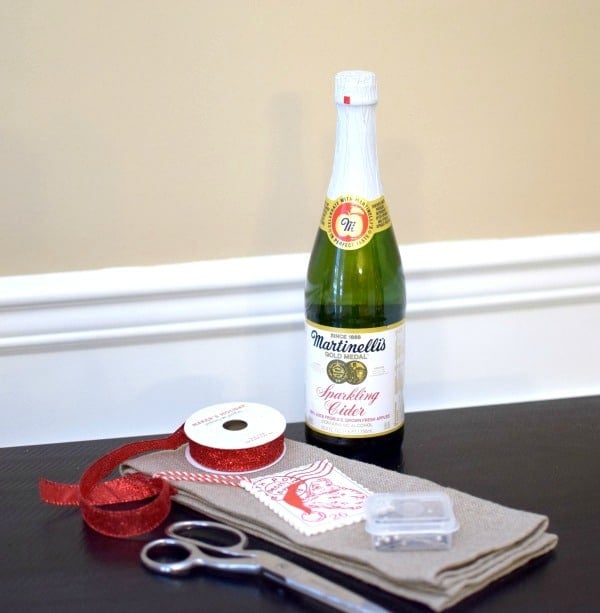 I love to incorporate burlap into my Christmas decor. It looks stunning against red, especially anything with glitter! Here's what you'll need to make this quick and easy gift wrap for your holiday hostess gift.
Martinelli's Sparkling Cider
Burlap towel or fabric
Red glitter ribbon
Pins
Scissors
Holiday ornament or gift tag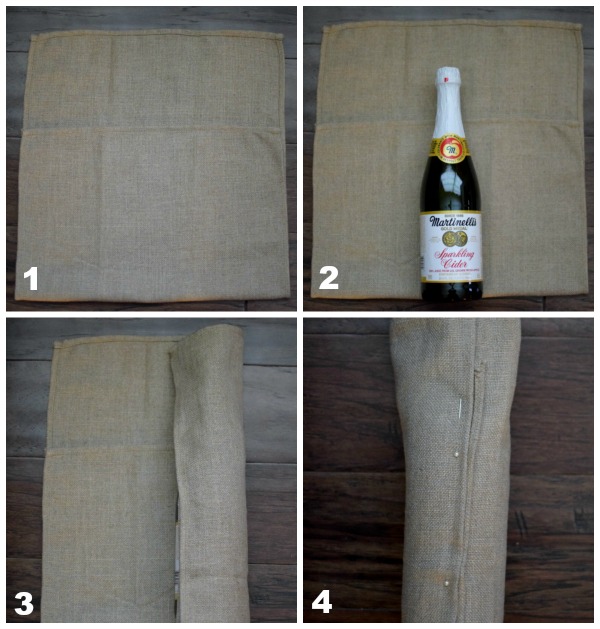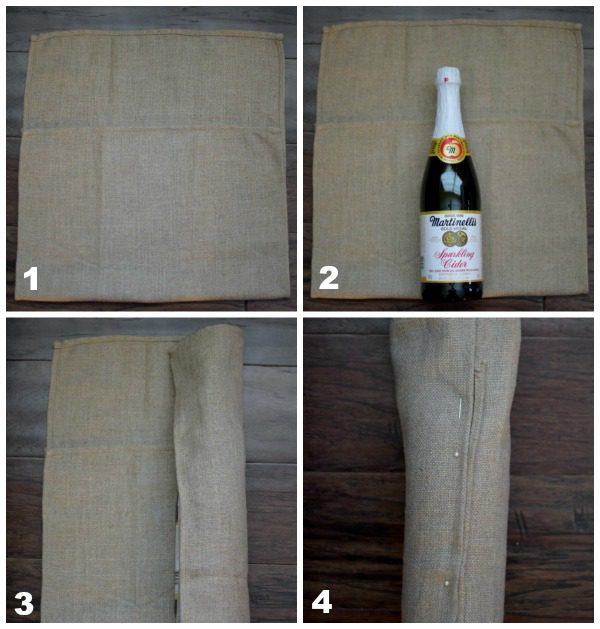 First, lay out your burlap on a flat surface. Next, take the bottom of your burlap and fold about three quarters to the top. Then place your Martinelli's Sparkling Cider on the bottom center of your burlap. Next, take one side of your burlap and fold it over your bottle. Then working tightly, roll the bottle over until the entire bottle is wrapped in burlap. To keep the burlap fastened, take 2 or 3 pins and pin the burlap together, so it will stay together nicely.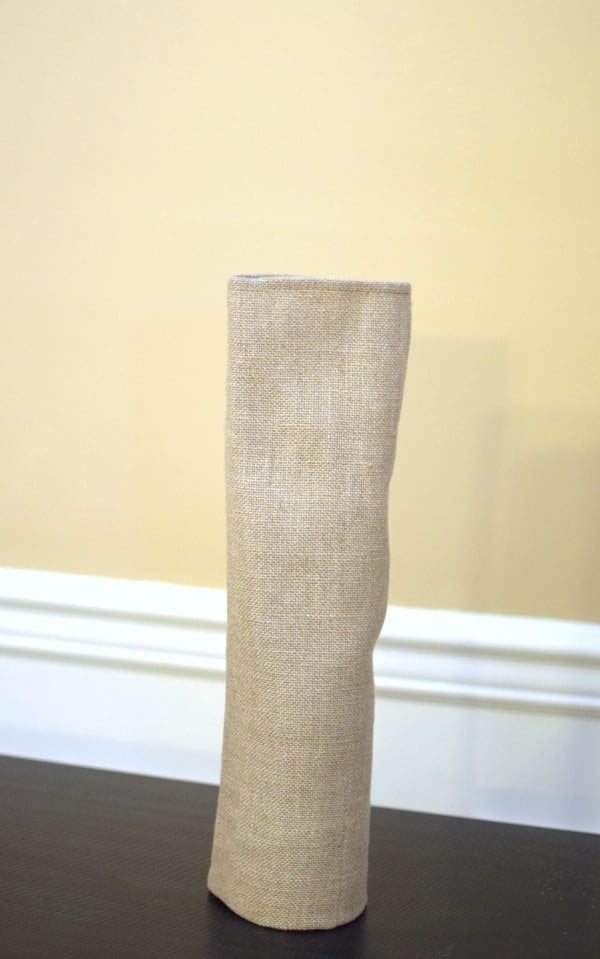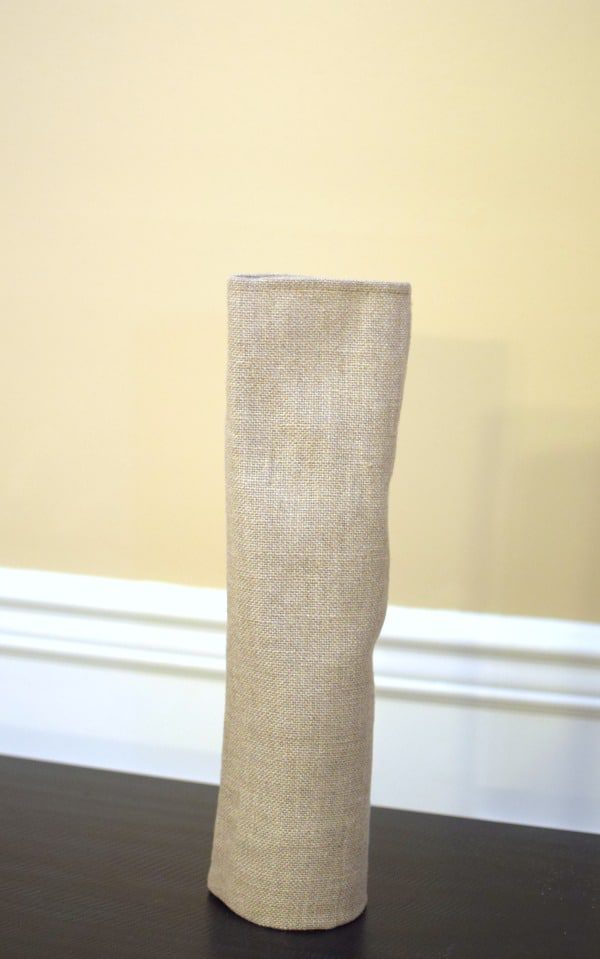 After you've pinned your burlap, set the bottle upright to get ready for the ribbon.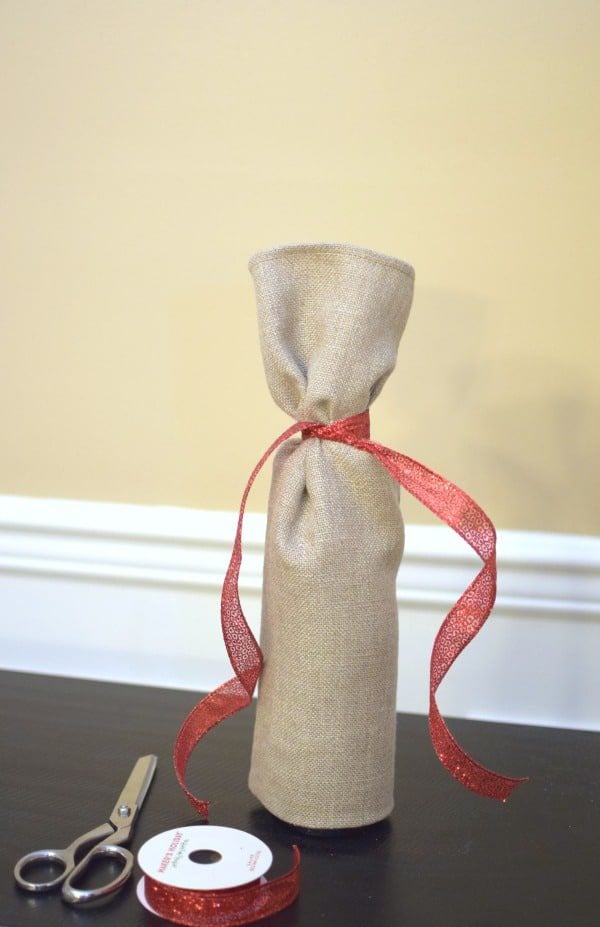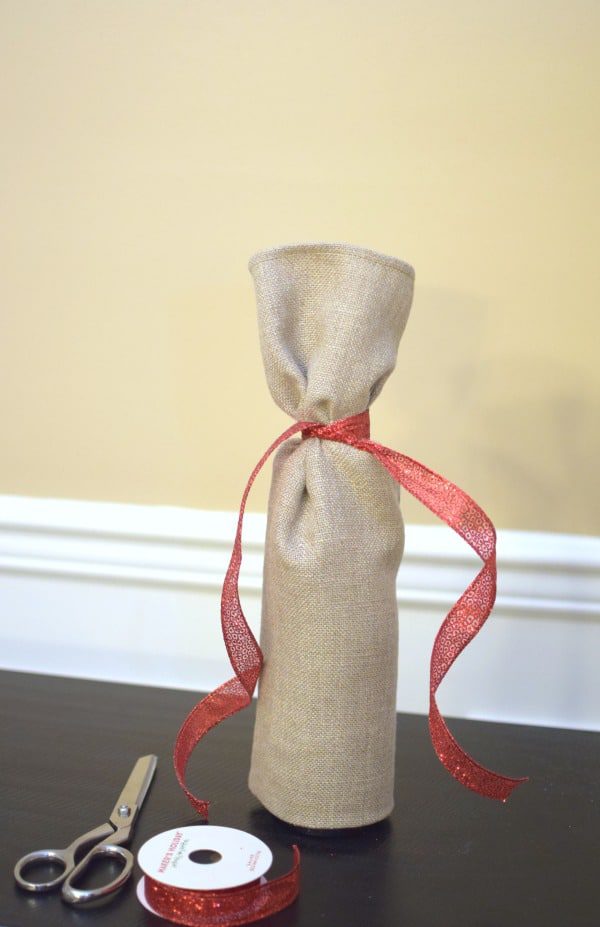 Then take your red glitter ribbon and tie it around the neck of the bottle.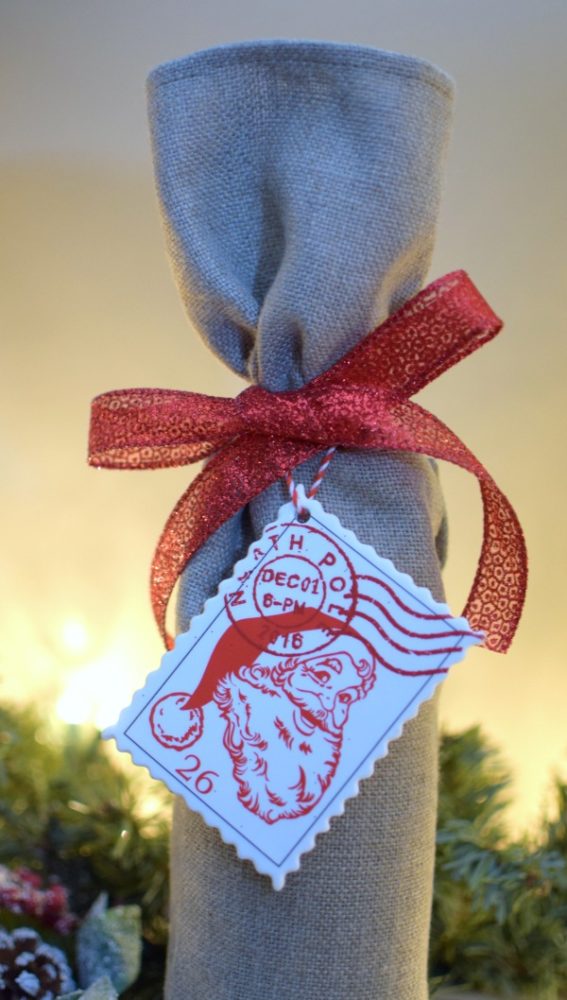 I found this super cute Santa Claus stamp ornament with the year on it at a local craft store. I knew it would be perfect to add to my hostess gifts! Finally, add your holiday ornament or your gift tag and tie your red glitter ribbon into a pretty bow for a festive holiday hostess gift idea that anyone would love to receive. The burlap towel doubles as a hostess gift too. If you can find a holiday towel to use that would be perfect! How do you use Martinelli's Sparkling Cider to celebrate the holidays? Let us know in the comments below.
Get social with Martinelli's on Facebook | Pinterest | Twitter | YouTube