10 Must Take First Birthday Photo Ideas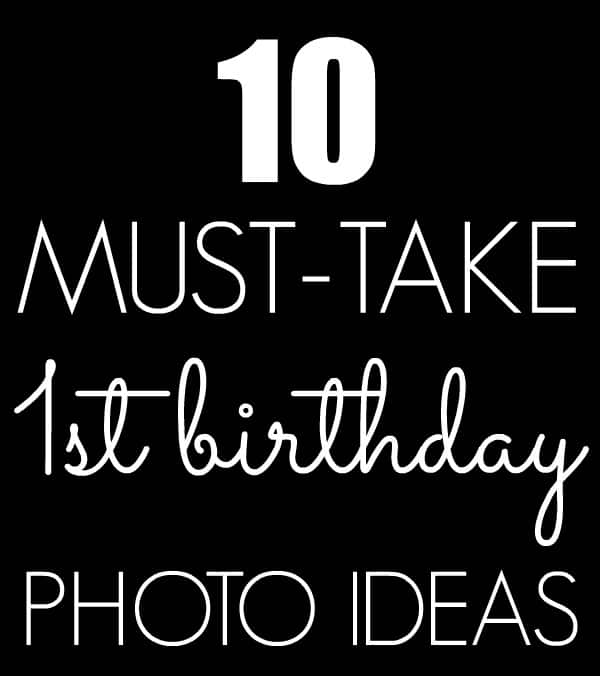 When it comes to celebrating a child's first birthday, there are so many little details you want to make sure you don't forget! While your child will likely not remember, it is such an important milestone! Make sure you'll be able to look back on as your child grows older and older with these 10 Must Take First Birthday Photo Ideas! You'll be prepared for the big day with a great list to follow and you won't have to worry about missing a thing!
How sweet to get a picture with a banner like this one below! Especially when getting a great picture with the parents included, too!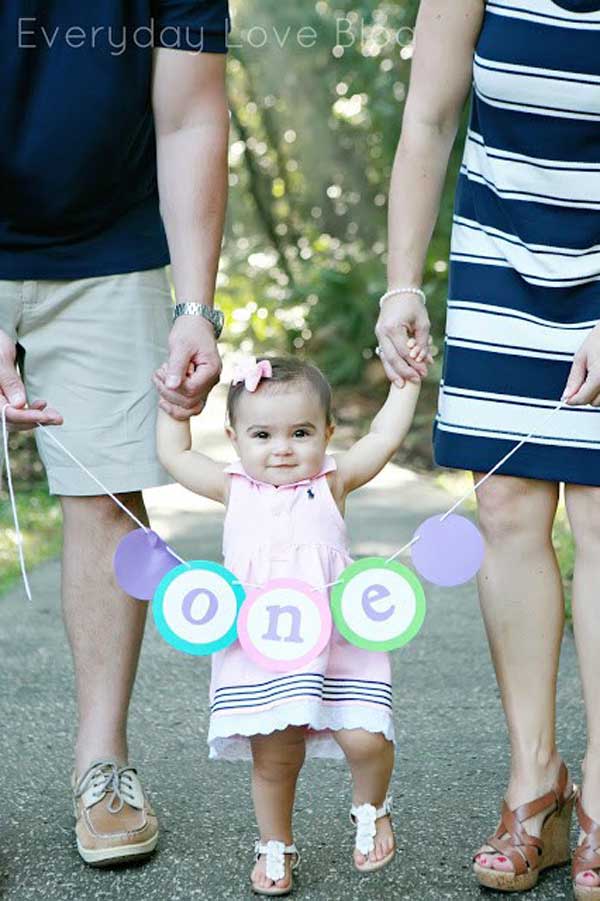 If you have a little girl, you HAVE to get the obligatory shot of her walking in Mom's high heels! Adorable!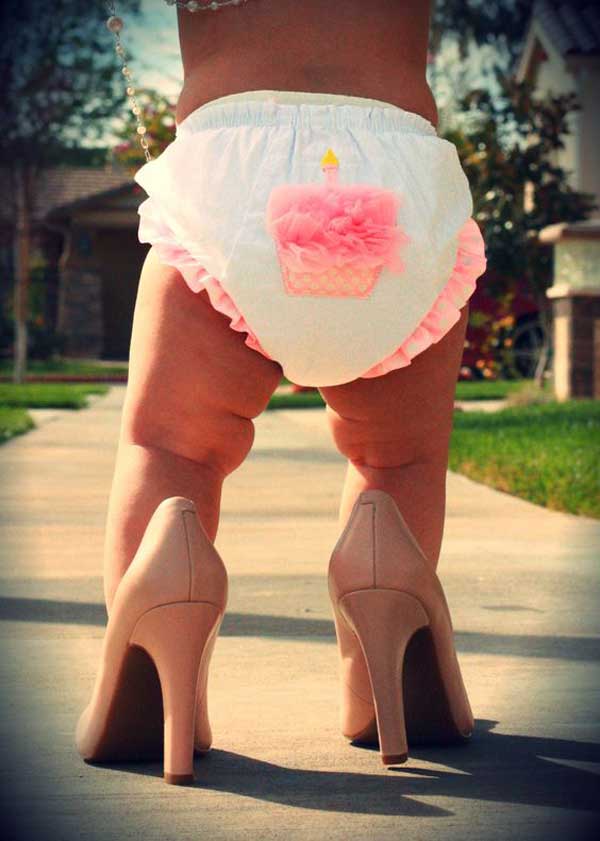 One of the most fun photos you can do when they're turning one is to get a picture of them with bubbles in a bath! How much fun!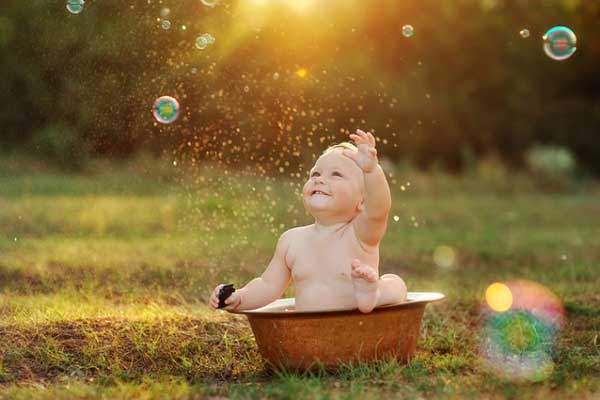 Chalkboard signs with all of the stats of your little one when they turn one is such a fun way to commemorate the occasion!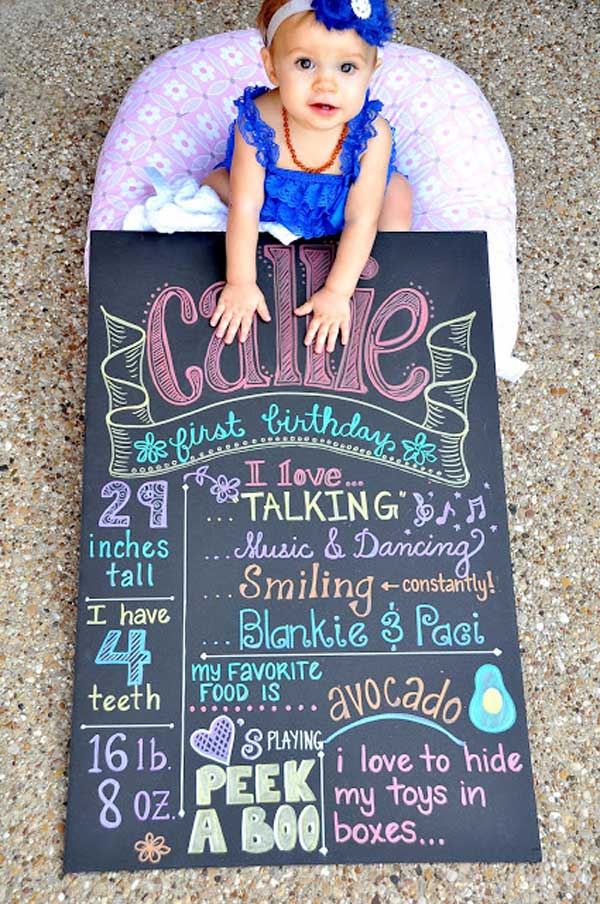 How could you not capture the special cake smash moment! Messy, but oh so adorable!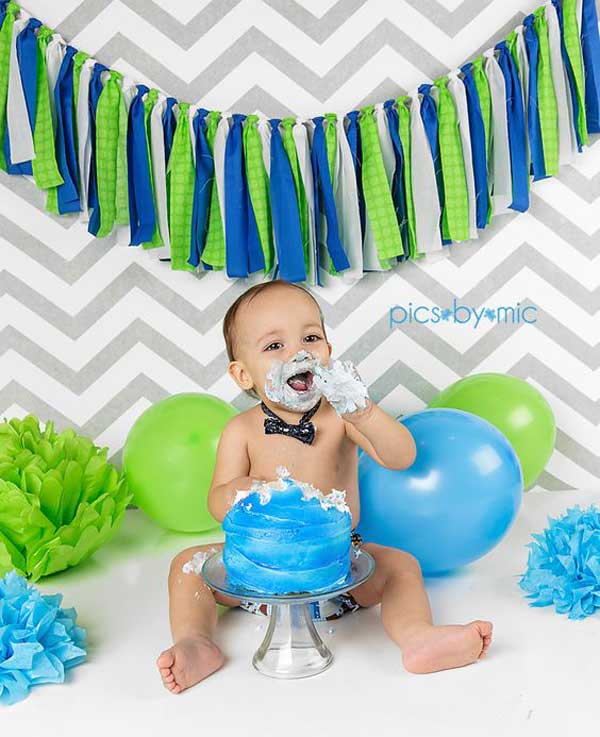 Creating picture banners for their birthday party, showcasing pictures from every month of their first year, is a great way to highlight all of the changes your little one has went through!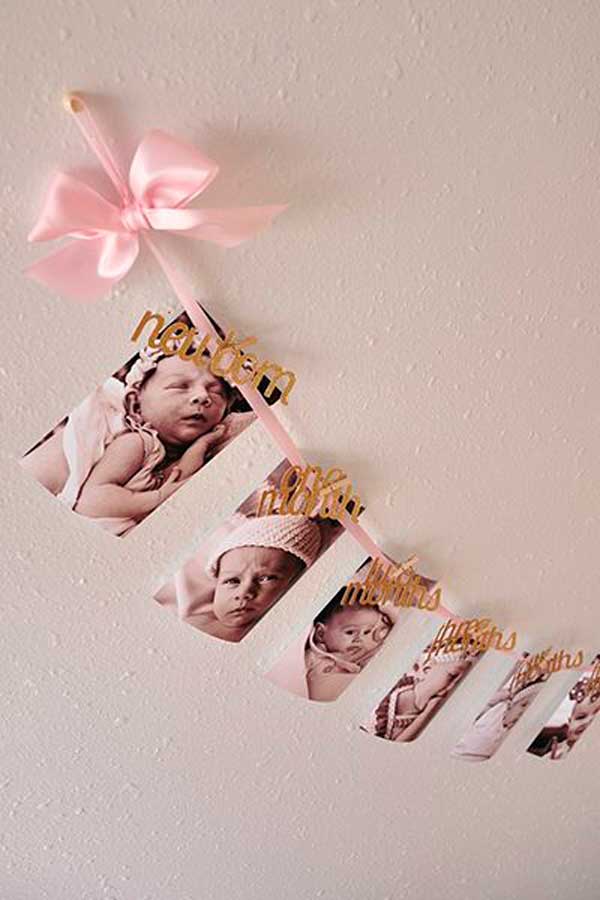 Month-by-Month Picture Banner: Design Dazzle
Your child is only going to have one First Birthday Cake, so make sure you take a good picture of it before it gets all cut up!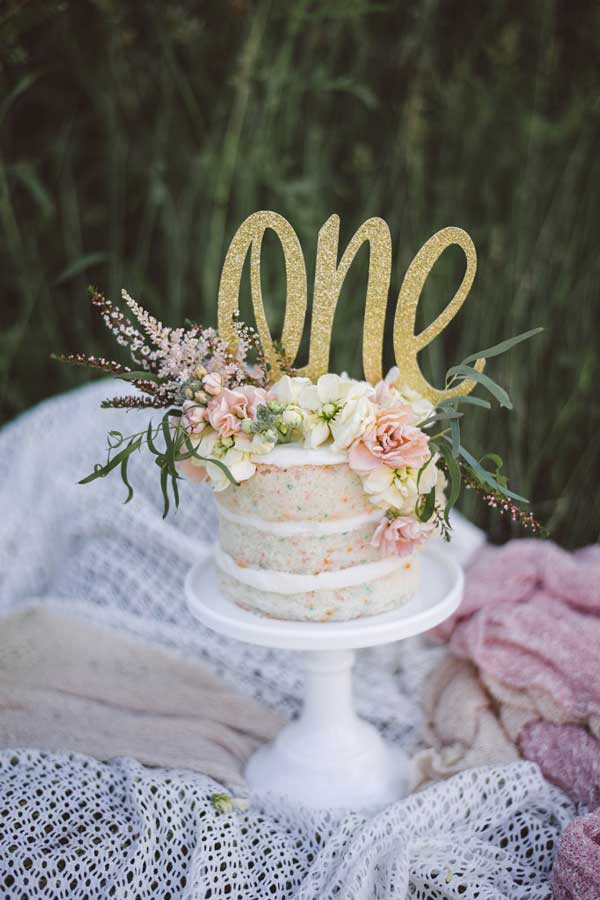 Birthday Cake Picture: Tiffany Ashten
If you're setting up your little prince or princess in their own special chair for the big day, make sure you take pictures of the area where they will be sitting! What a great way to make them feel special!
Birthday High Chair: Catch My Party
Does your little one have a special birthday outfit that they're wearing for their big day? Make sure you get some pictures of it before it gets all messy with cake and fun!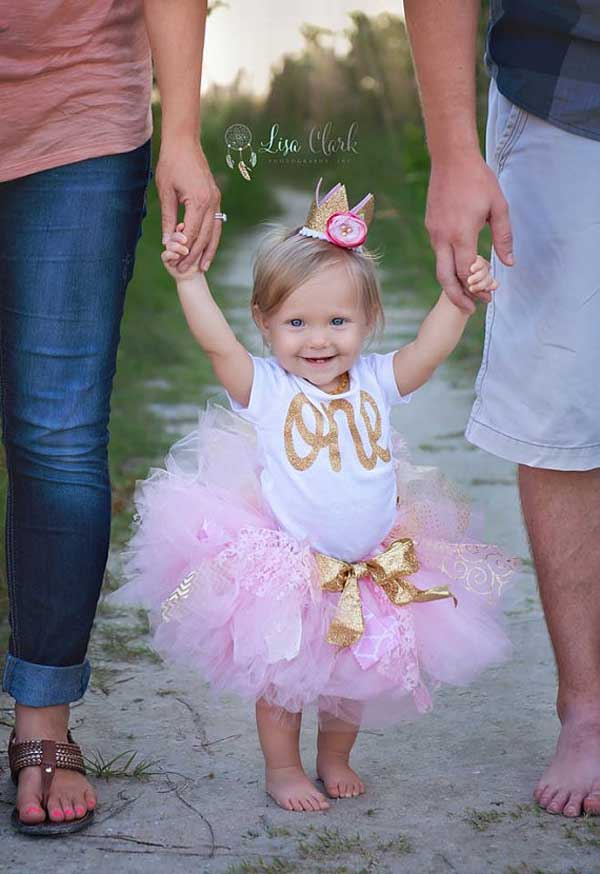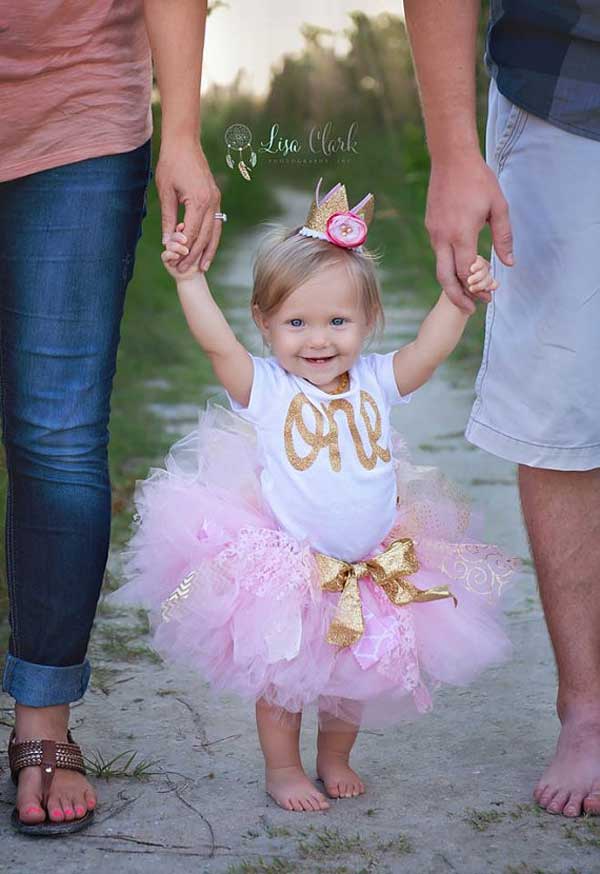 Birthday Outfit: Catch My Party
After all of that fun, you might have one tired little birthday kid on your hand! Capture sweet moments of them after all of the fun is over!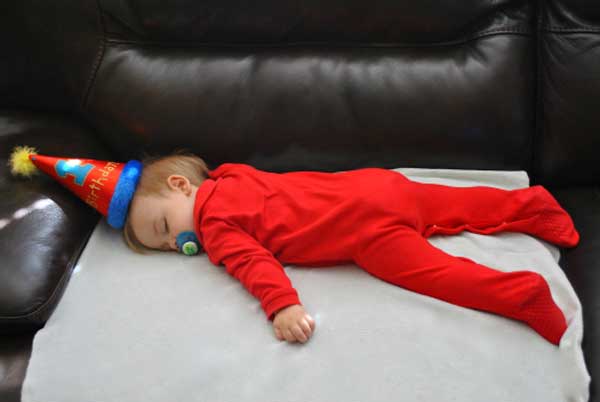 End of the Day Exhaustion: Daily Mom
First birthdays are so much fun! Make sure you capture all of those special moments to make it so much more memorable! You'll have pictures to look back at for years to come with these 10 Must Take First Birthday Photo Ideas! Which one is your favorite? Let us know in the comments below!
Grab these fun products for your little boy's First Birthday Photos:
Grab these fun products for your little girl's First Birthday Photos: