Thank you Tate+Lyle® Gourmet Beverage Syrups for sponsoring this post. Take a moment and reward yourself with café-style coffee and beverages at home with Tate+Lyle®!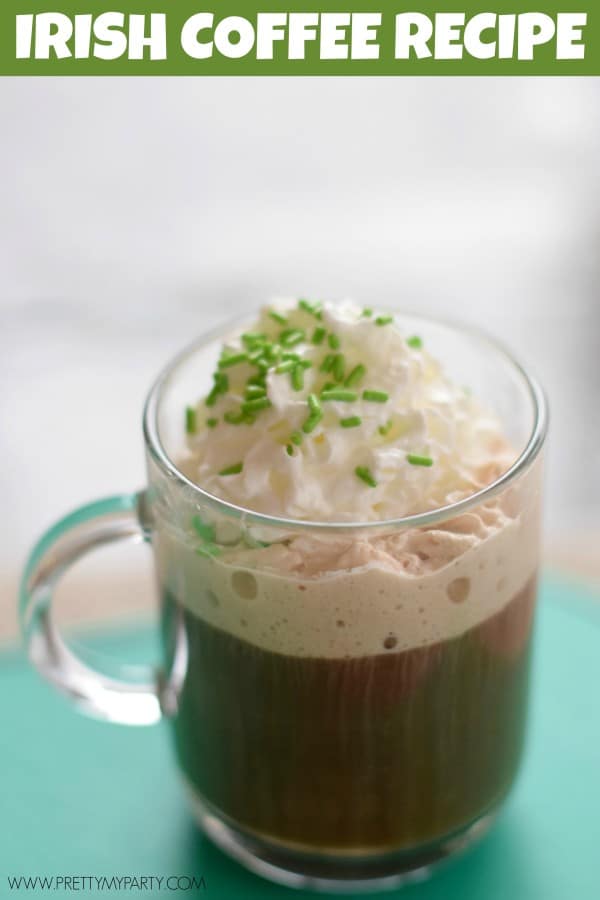 Those who know me best, know that I'm a big coffee lover. With one of my favorite holidays – St. Patrick's Day – quickly approaching, I thought I would enjoy a nice cup of coffee with an Irish twist with this Irish Coffee Recipe using Tate+Lyle® Gourmet Beverage Syrup.
Tate+Lyle® Gourmet Beverage Syrup artfully blends 100% pure cane sugar and true vanilla, caramel, or hazelnut flavor. For this recipe, I used the Vanilla Pure Cane Syrup variety. You can also use the Tate+Lyle® Zero Calorie Vanilla Syrup in this recipe as well.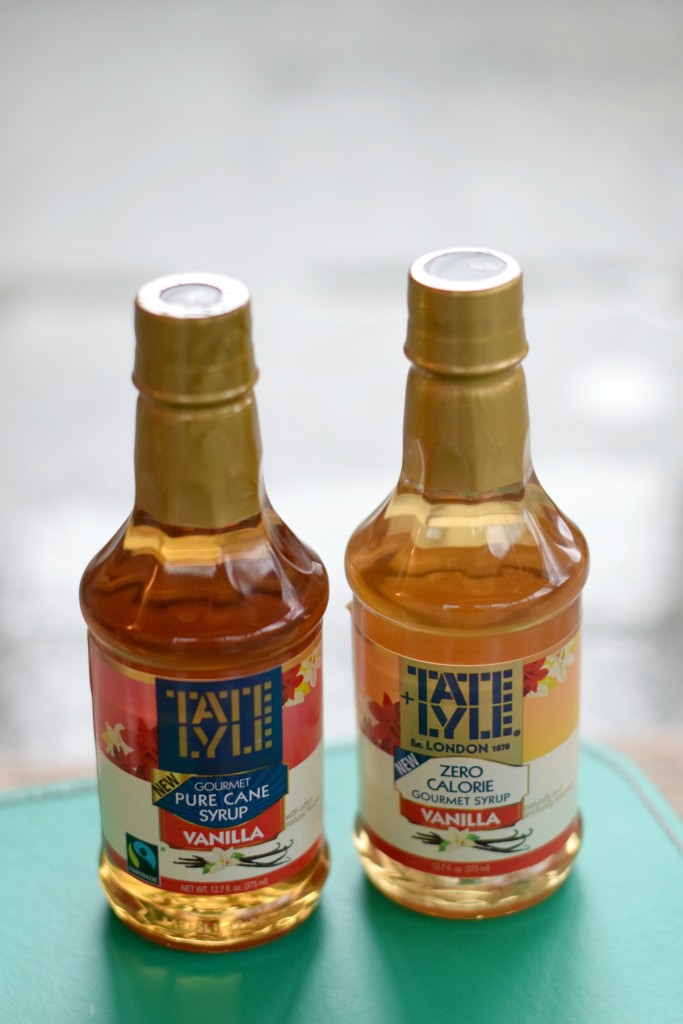 I love that you I can easily create any café beverage I want by infusing coffees with the velvety smooth taste and sweet aroma of vanilla. Plus, I like making gourmet drinks at home customized to my taste. Sometimes when you order a gourmet coffee at a café you might not get the exact taste you are looking for. That's why I love that I can use Tate+Lyle® Gourmet Beverage Syrups in a variety of hot beverages right from the comfort of my home.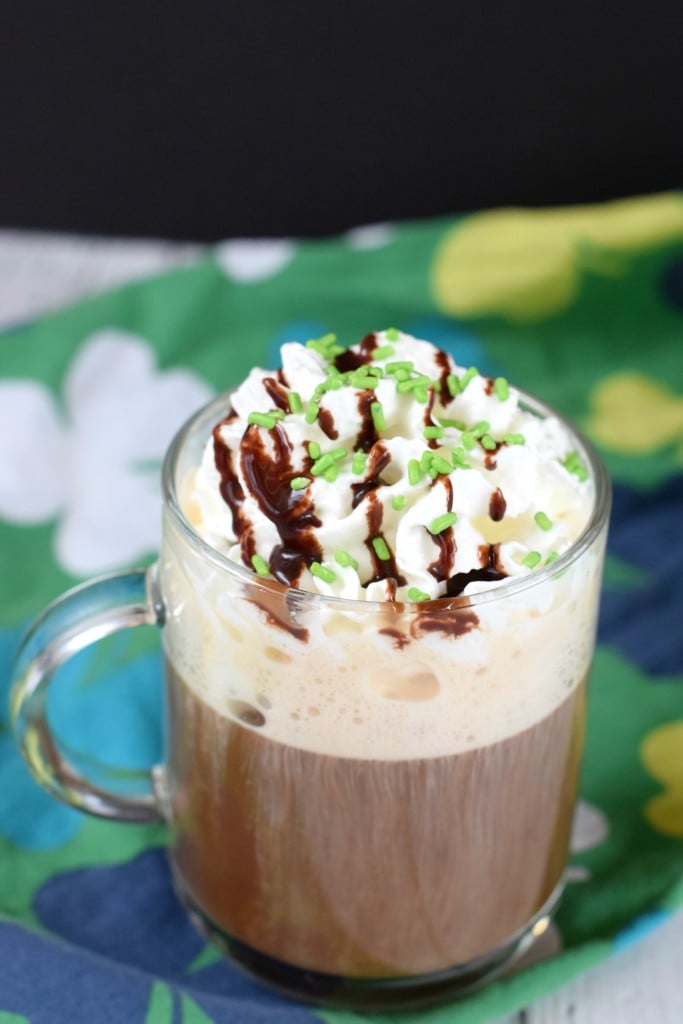 Irish Coffee
Ingredients:
1 cup coffee
2 tsp chocolate syrup
1 tsp almond exract
Whipped cream
Sprinkles (if desired)
Instructions:
Brew 1 cup of coffee.
Mix in 2 tbsp Tate+Lyle® Vanilla Pure Cane Syrup.
Add in 2 tsp chocolate syrup and mix.
Add 1 tsp almond extract and mix.
Garnish with whipped cream and sprinkles, if desired. Enjoy!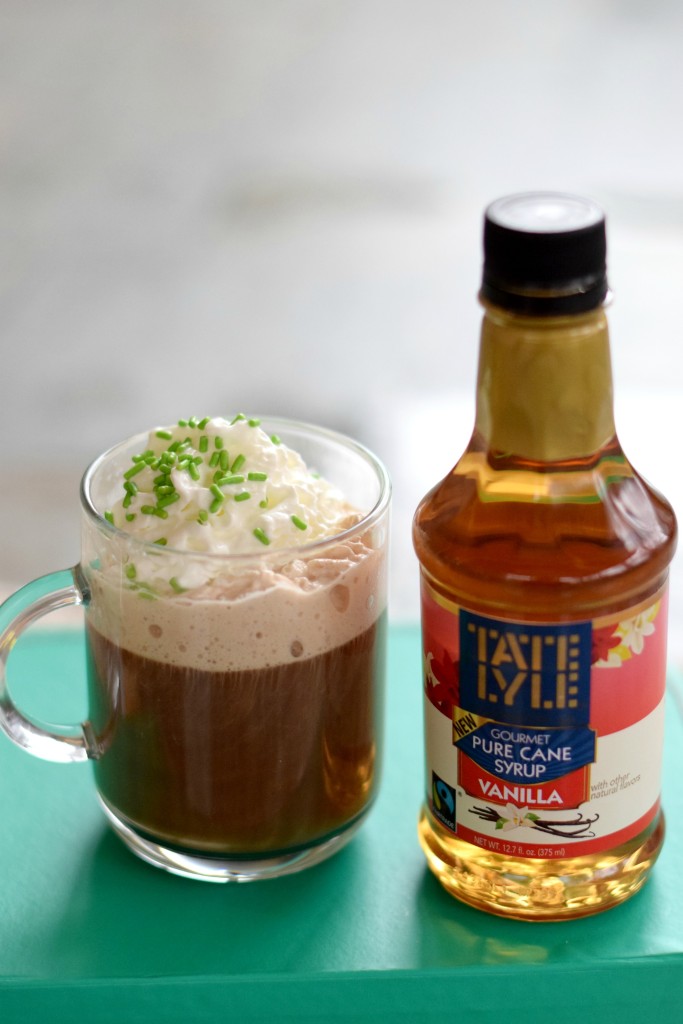 Tate+Lyle® Gourmet Beverage Syrups can also be used in sodas, tea, smoothies, cocktails and more with four delicious flavors to choose from: Hazelnut Pure Cane Syrup, Caramel Pure Cane Syrup, Vanilla Pure Cane Syrup, and Zero Calorie Vanilla Syrup. They are perfect when you are entertaining at home. Set up your very own barista bar at home and whip up some delicious recipes for your guests to try.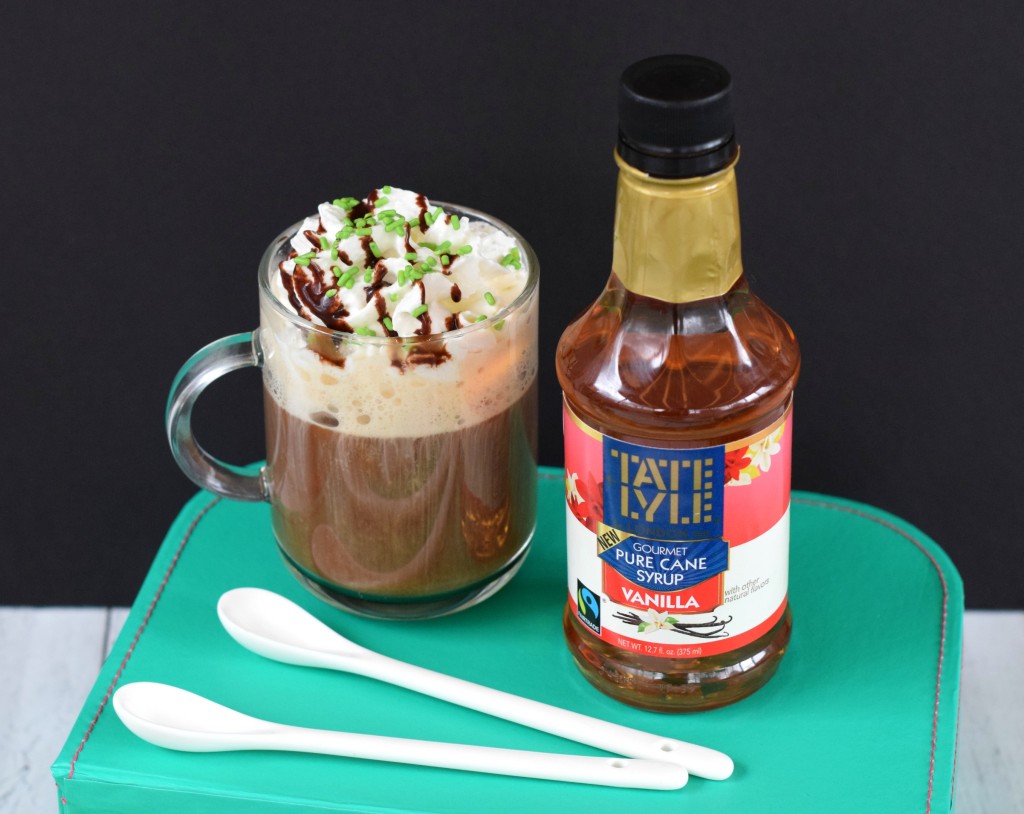 Take a moment out of your busy day and enjoy a delicious hot or cold beverage customized to your taste with Tate+Lyle® Gourmet Beverage Syrups.
Find a store that sells Tate+Lyle® Gourmet Beverage Syrups or check out their products on their website.
I was selected for this opportunity as a member of Clever Girls and the content and opinions expressed here are all my own.