Home Date Night with CPK Gluten-Free Oven-Ready Pizza
"This post is sponsored by California Pizza Kitchen Oven-Ready Pizza. All opinions are my own."
Having some time to unwind with your special someone is such an important part of a relationship. When you've long been married and young kids are constantly under your feet asking for one thing or another, it's even more important! That's why my husband and I like to have fun date nights at home once the kids go to bed. We love to grab a movie we've been dying to see (because we know we aren't going to see it in the actual theater!), pop in a pizza, pour some wine, and hang out together enjoying some focused time with one other. This Home Date Night with California Pizza Kitchen Gluten-Free Oven-Ready Pizza was perfect! Who needs to wait forever for the delivery driver when there are outstanding pizzas that are oven-ready in a matter of minutes?!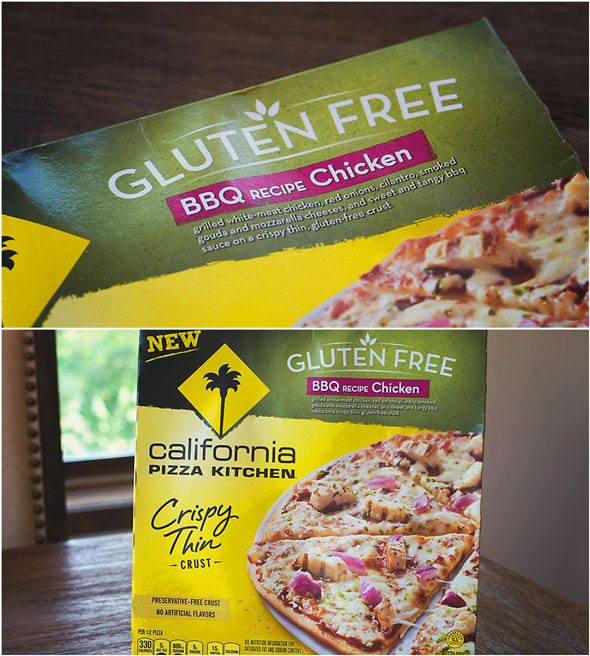 California Pizza Kitchen has some AHHHH-MAZING oven-ready pizzas that everyone in the family will love, and they're perfect for a date night at home with the one you love! And now they offer Gluten-Free choices, as well, for those of us that absolutely love pizza, but need to avoid the gluten-filled ingredients that may cause us distress. We chose the BBQ Recipe Chicken Gluten Free CPK Oven-Ready Pizza. Yum! They also offer a Margherita pizza that is now Gluten-Free, as well. You definitely aren't going to miss the gluten in these pizzas. The flavor is as unforgettable as all of the other CPK Oven-Ready Pizza varieties and they definitely don't compromise on flavor!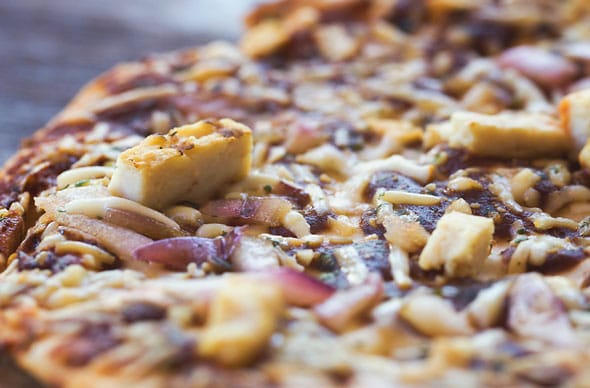 The BBQ Chicken Gluten-Free Oven-Ready Pizza tasted so fresh, it was like we made the pizza ourselves! They use premium ingredients like Fontina cheese and extra virgin olive oil, and it tasted delicious! You would never know this was a preservative-free crust with no artificial flavors, it's an oven-ready pizza you feel great about serving to the ones you love!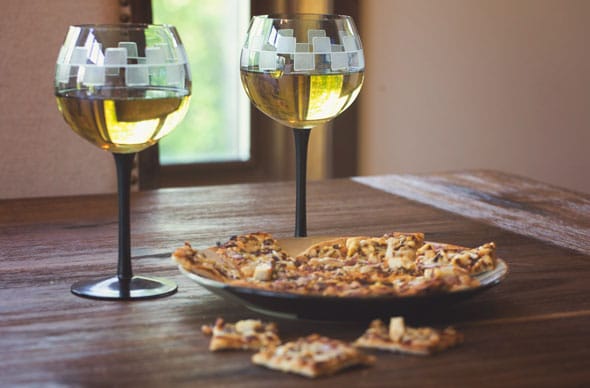 When deciding on our pizza choice, we wanted to make sure it was going to complement the wine we had chosen for the evening, as well. We picked out an amazing semi-sweet Riesling and it was perfect! It offset the BBQ sauce perfectly and really complemented the flavors with the onions that were on the pizza, as well as the chicken. Our Riesling had lovely hints of different fruits like apricot and peach aromas, and it matched so well with the sweet and spicy components of our CPK Gluten-Free BBQ Chicken Oven-Ready Pizza. It was a hit! And with that delicious crispy thin crust, it melted in our mouths and truly delivered on a delicious and perfect date night!
And what better way to spend a great date night in than watching a great romantic comedy! My husband is really a saint for letting me choose the movies, when I'm sure he'd rather be watching something tough and masculine. But with the wine, Gluten-Free California Pizza Kitchen Oven-Ready Pizza, and a fun romantic comedy, it was the perfect date night in for two tired, but happy parents!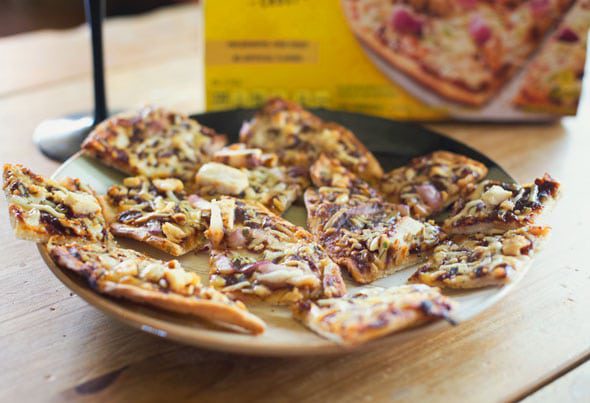 Next time you're looking for a fun night in with the one you love, why not try something above the ordinary and celebrate a night alone in style? These fresh and premium ingredients that are found in the California Pizza Kitchen Gluten-Free Oven-Ready Pizzas will make your mouth water and will make the perfect meal for the two of you! Try the great and mouth-watering flavors that California Pizza Kitchen offer today!
Discover more at CPKFrozen.com! You'll find more great pairing ideas for any home event you may be having and will help to inspire a fun night in with the ones you love!
Follow California Pizza Kitchen today on Facebook, Twitter, Pinterest, and YouTube!