Holiday Plaid Inspired Elopement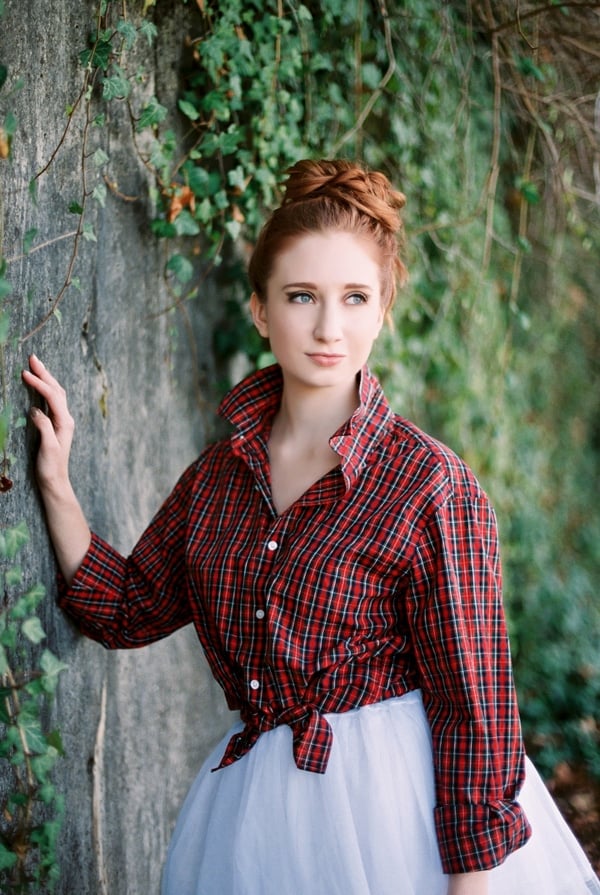 This gorgeous styled Holiday Plaid Inspired Elopement session by Kel Ward Photography was inspired by a plaid holiday shirt found at a second-hand store. Instead of going the traditional route of having the groom wear the shirt, they decided to create a whimsical look for the bride. They paired the shirt with two tulle skirts, to create some layers and a DIY veil. To compliment the shirt, the groom wore a matching plaid bow tie, which was also purchased second-hand. The bouquets were DIY and purchased at a supermarket that morning. The finishing touch on this gallery includes a "we eloped" card, which was purchased from "hellosmallworld" on Etsy. All of the other clothing items pictured were pre-owned by the couple.
Tis'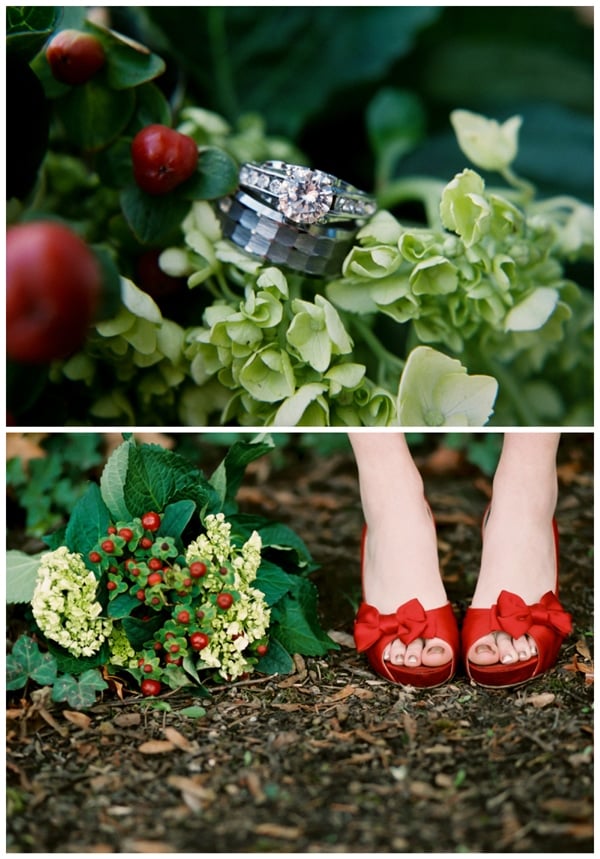 Tis' the season for a festive elopement! We're loving the plaid inspiration paired with gorgeous red heels with bows!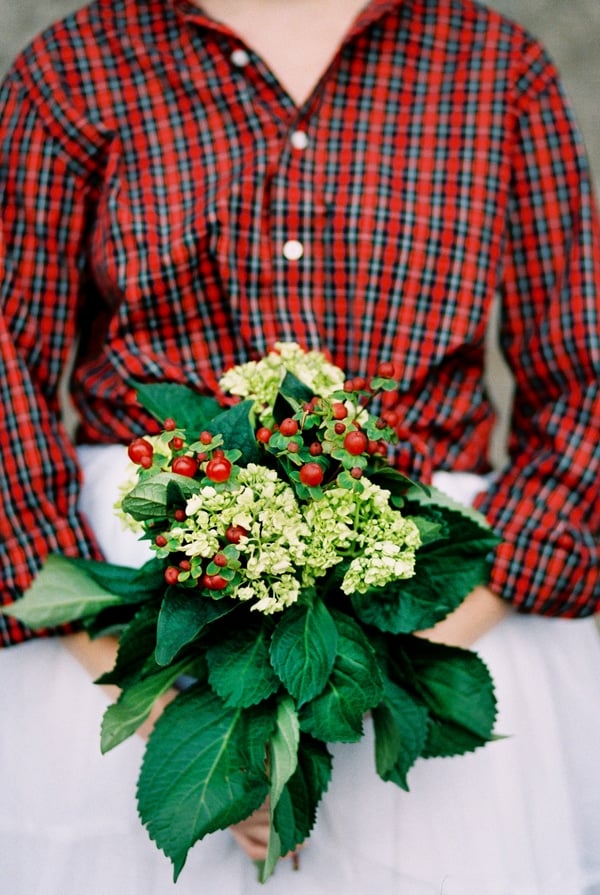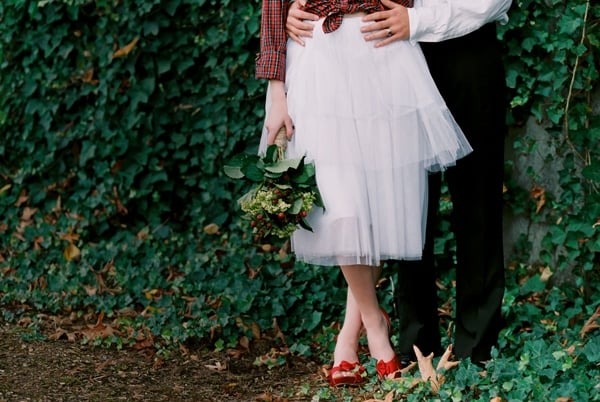 The green bouquet with red berries pairs perfectly with the plaid and red heels!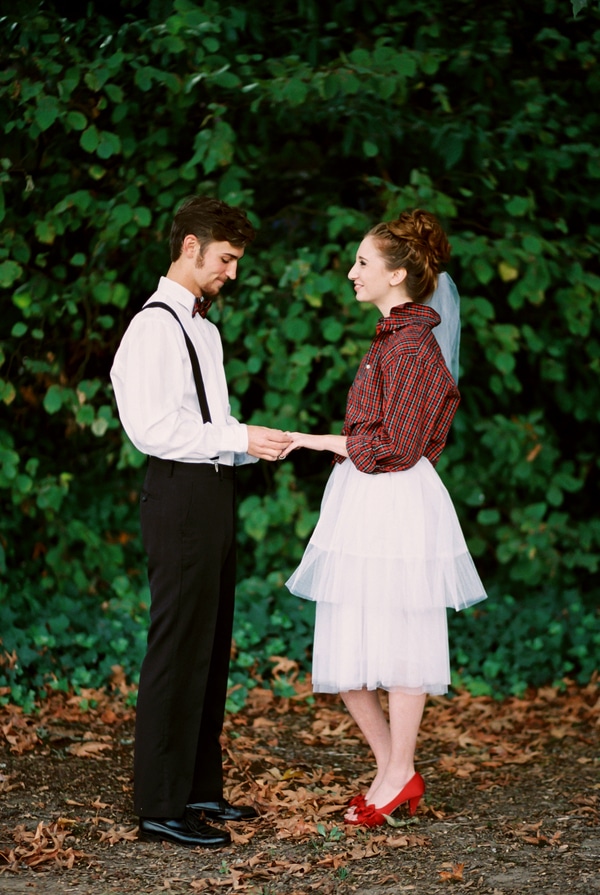 The couple, surrounded by lush greenery, were all smiles as they vowed to love each other forever! So Sweet!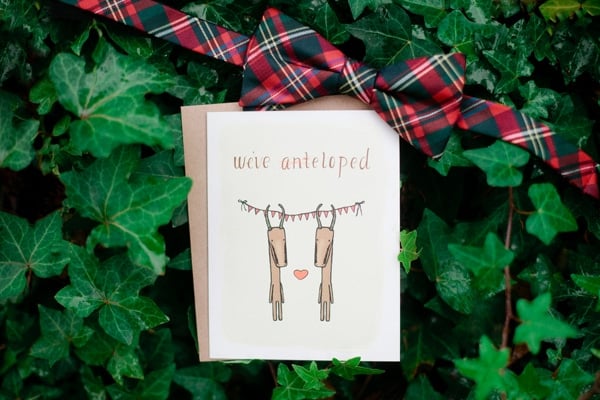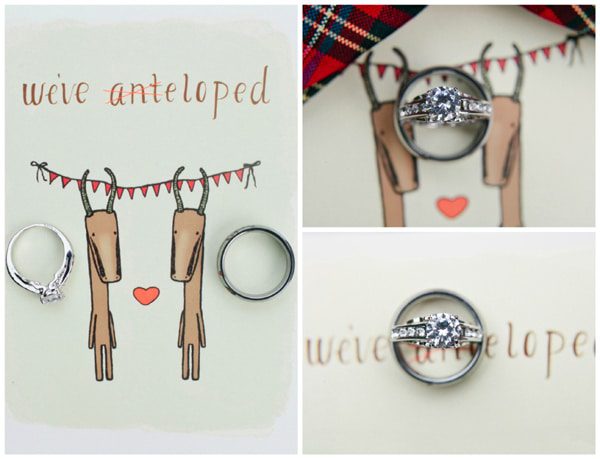 How adorable is this card?! And that engagement ring is truly breathtaking!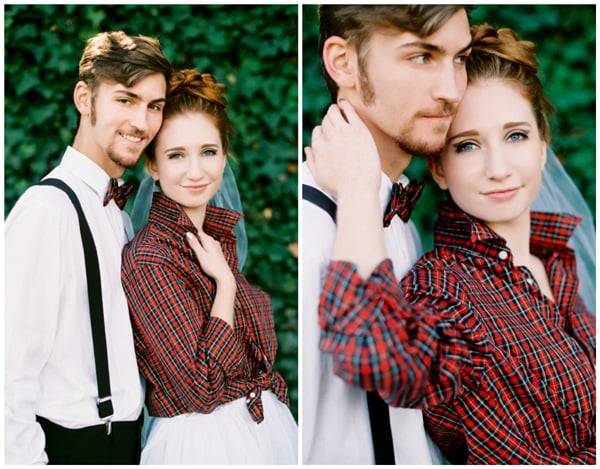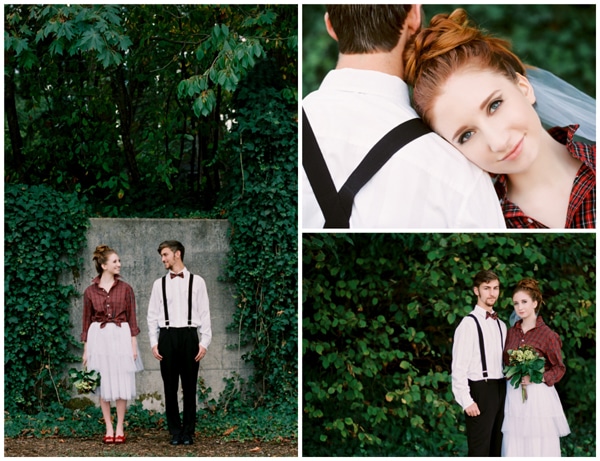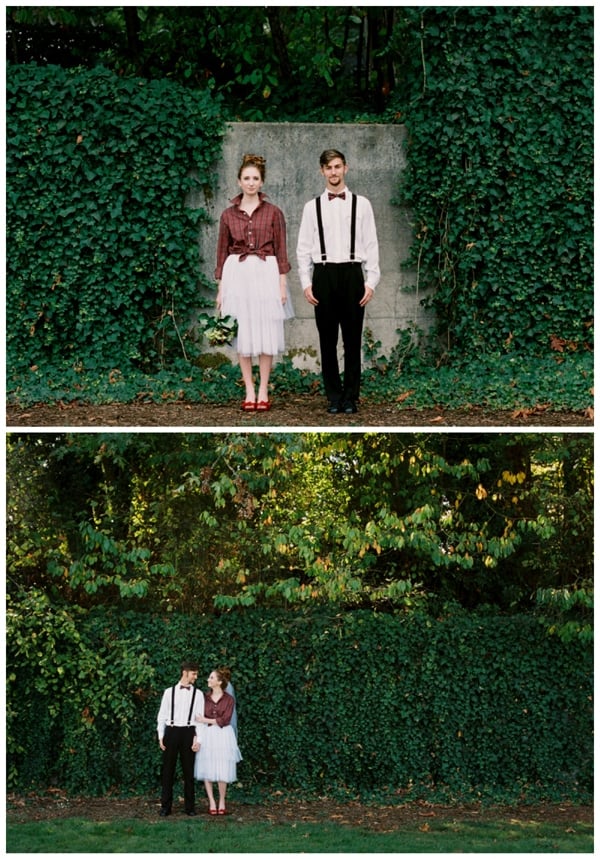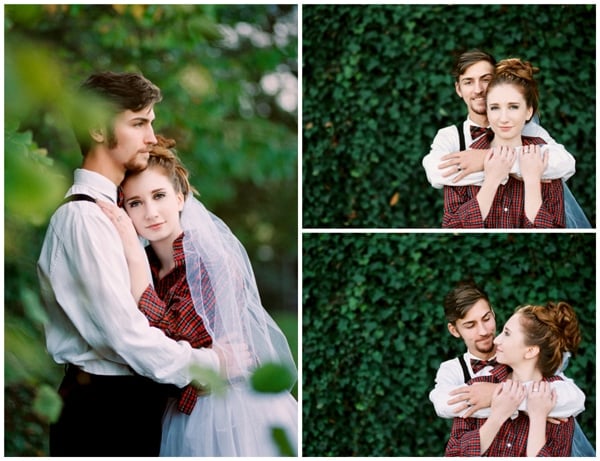 Elopements are so special because it's all about the couple and no one else. What beautiful inspiration for a holiday themed engagement session or wedding.
Credits
Photography: Kel Ward Photography
Check out these other holiday-inspired features on Pretty My Party!