Family Fun With Singtrix Karaoke Bundle
This is a sponsored post written by me on behalf of Singtrix Karaoke Bundle at Sam's Club for IZEA. All opinions are 100% mine.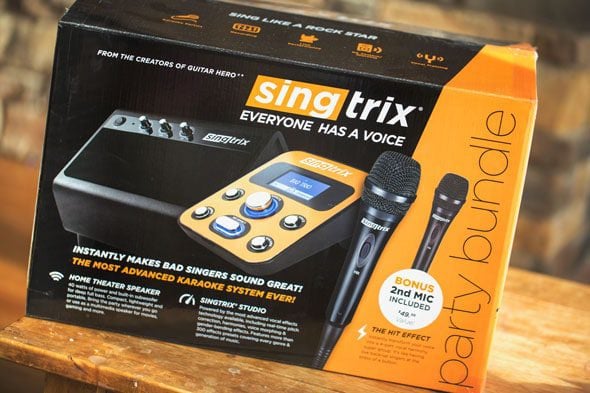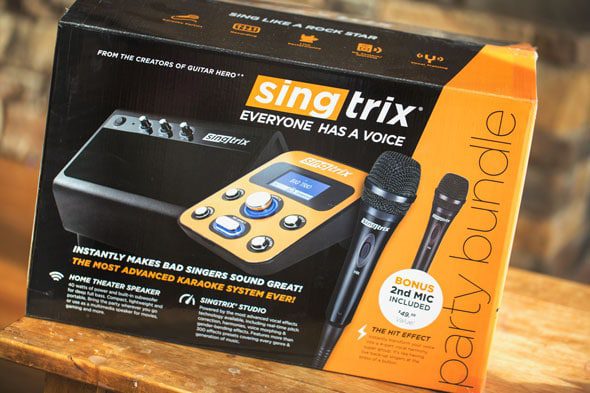 If you love having your home be the hub of activity for family and friends, then the Singtrix Karaoke Bundle with Bonus Microphone from Sam's Club is definitely a winner! Singtrix was created by the makers of Guitar Hero, which is another family favorite of ours. And since we saw them on Shark Tank, we were excited to try out this new system to see what we could create! I don't know many people who don't love a fun karaoke night with the ones they love and when you purchase this, every night can be a karaoke night in the comfort of your own home! You are going to have tons of Family Fun With Singtrix Karaoke Bundle because let's face it… everyone wants to be a rock star!
With the Thanksgiving holiday in the rear view mirror, it's safe to say everything went off without a hitch. We hosted the holiday in our home this year and it can always be a challenge to make sure that everyone is entertained all day and night and that the kids, as well as the adults, have plenty to keep them busy and having fun. Enter the Singtrix Karaoke Bundle with Bonus Microphone! This was a PERFECT addition to our holiday! Everyone in our family immediately jumped at the chance to get on the mic and before we knew it, we had to start a list for who was going to sing what next! Grandpa took over as the "MC" and made sure everyone got a turn and the music was all cued up and ready to roll. It was so much fun and entertained the entire family for hours! I loved that this was a great alternative to video games and created a great social and creative environment for the entire family. The kids were able to express themselves, while having fun and I think the adults forgot that they were adults. Everyone was having the time of their lives!
Of course, not everyone in the family was too keen to try it out. Not all of us are blessed with perfect voices and some of the family was a little shy and worried about getting teased for their "less than pitch-perfect" vocals. But guess what? The Singtrix Karaoke Bundle with Bonus Microphone will make even the worst singers sound great! It's completely top-quality and once the shy family members realized that they weren't going to scare the rest of us away, they got in on the fun, too. This is, by far, my personal favorite feature of the system (mainly because my singing voice isn't exactly stellar, either) but with Singtrix, you'd never know! The fun lasted for hours!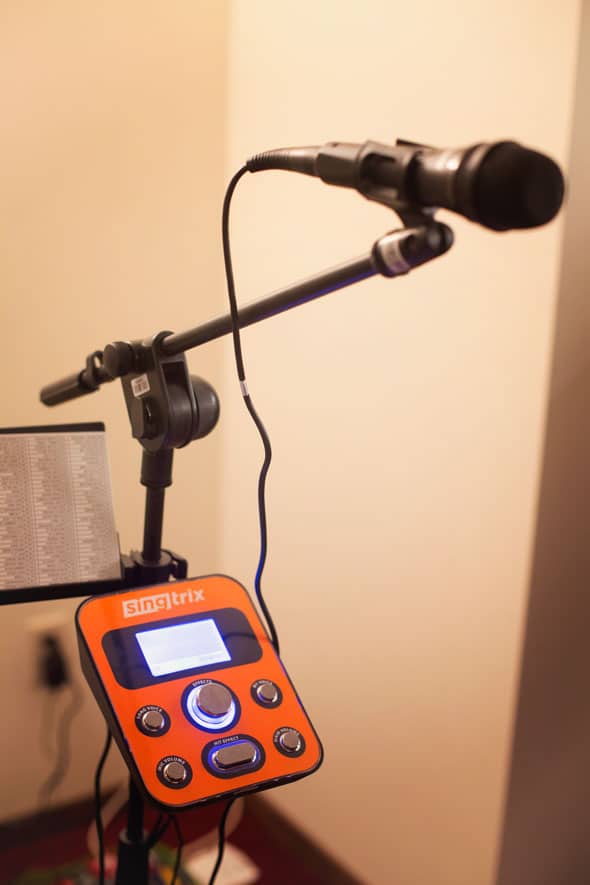 I still can't believe how easy it was to hook up and get ready. I started to prepare the room we would have it in a couple days prior to the Thanksgiving holiday, because I wanted to make sure I'd have enough time to get things out and get everything put together. You never know how much time a new piece of electronic equipment will take to get ready for your next get together. So imagine my surprise when I had it out of the box and ready to rock within minutes! I definitely didn't have to worry about this taking a long time to set up! The Singtrix Karaoke Bundle with Bonus Microphone is actually the first and only plug and play karaoke system to offer the same powerful studio-quality vocal effects used by the pros. All of the wires that I needed were included, so we were ready to rock right away! Everyone immediately sounded like a rock star! And because the bundle included a bonus microphone, we were able to do some awesome harmonizing with our singing partner! With the twist of a knob, we were able to completely transfer our voice in order to do the harmony perfectly, which made everyone so excited.
It was obvious that Singtrix truly serves as the most exciting karaoke experience ever. And it was a breeze to hook-up to my smart phone in order to sing along to everyone's favorite song! Not only that, but it also works with any music and audio device. There is a device holder that will also hold your tablet, smart phone or MP3 player, so don't worry about where you're going to read your lyrics from. You're all set! Don't have a smart phone or want to use something different? No problem! There is a 3.5mm audio input that accepts any music device, so plug it into your MP3 player, tablet, or computer and get the same experience.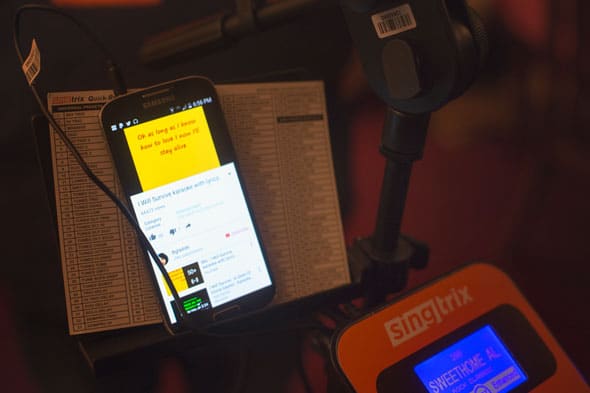 After I plugged it into my Smart Phone, I searched for the karaoke words through YouTube and soon enough, everyone was singing along with their favorite songs. It was that easy! Singtrix works with YouTube, which offers thousands of FREE high-quality karaoke videos and lyric tracks for your favorite songs. Get ready for endless music options that EVERYONE is going to love. We sang Frozen songs with the kids and Pasty Cline songs for the grandparents, along with everything in the middle. What a hoot! You can sing along to songs from your personal music library, use karaoke tracks and apps, home studio compositions or FREE streaming karaoke videos from YouTube. The "Song Voice" feature lowers existing vocals from standard songs, so you don't have to worry about a thing. Your options are limitless!
I was overwhelmed by how many pre-loaded and preset items were available with the Singtrix Karaoke Bundle with Bonus Microphone. Over 90 pre-loaded standard effects are available and there are also 300+ Professional Vocal Effects! Everyone loved testing them out and seeing how their voice changed based on the effect they had chosen and it instantly gave everyone the voice they've always dreamed they had! The whole family was able to sing in-tune with fuller tone and greater vocal control, right out of the gate! So how does it make you sound like a top-quality singer, you wonder? All you have to do in order to supercharge your performance is by using the on-mic "Hit" effect button. This is going to instantly transform your voice into a 4-part harmony super group. Who knew?! It's like having your own live back-up singers, only by pressing one simple button!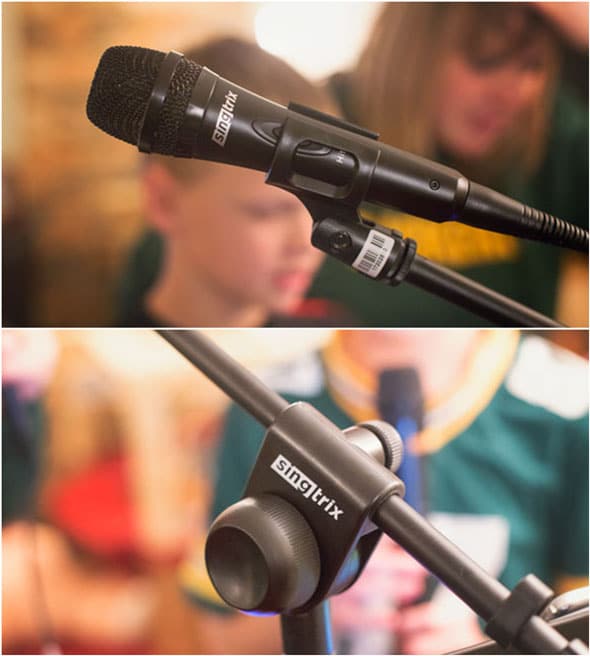 You're also not going to believe how much stuff is included in the Singtrix Karaoke Bundle with Bonus Microphone! Not one, but TWO quality microphones are included, so more people can get in on the action! You get to decide who is going to take the lead and who is going to be your back-up singer. Fun! And this is not any microphone. It comes with a pro-quality mic stand with a boom arm, so you can move it as you move. The mic comes with a special technology built in that is called the "Hit Effect", which gives you larger than life harmonies and effects and so many combos you'll be spending tons of time just figuring out your favorites. And with the pitch-correct option, there will never be a need to feel embarrassed about your singing voice again. You're golden!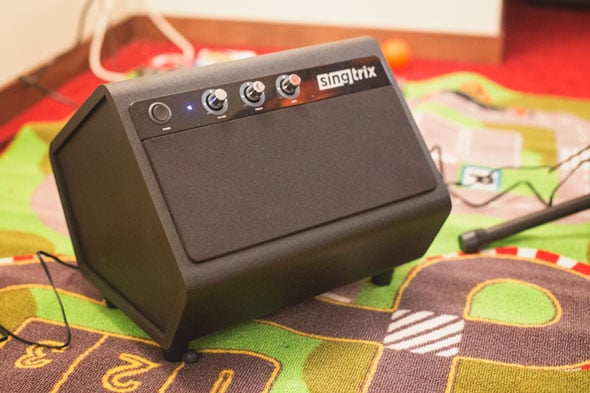 The entire system is created through a plug and play design, which limits the confusion to get started. It also allows you to have instant back-up singers, if you so choose, along with natural pitch correction. You're going to sound amazing, just like the pros! There are also 3 levels, beginner to pro, which really helps to learn as you go. It's so much fun and also has an amazing Home Theater Speaker that really makes the whole experience come to life! And this speaker meant business: it was a 40 Watt 2.1 Stereo Speaker with Sub. It can be combined with a second speaker system and used for music, gaming and movies! Talk about an all-in-one speaker, which is also super lightweight and portable. It also comes with volume, treble and bass controls, so you know that your experience will also be top-notch. It's like you're actually in a studio and you suddenly became a pro singer!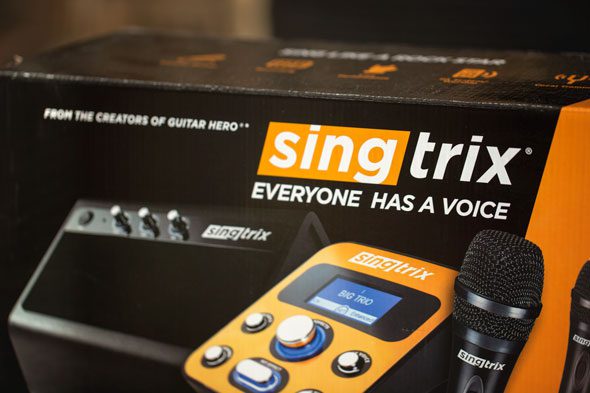 If you're wondering how you're going to liven up your holiday party this year and make it truly unforgettable, look no further than the Singtrix Karaoke Bundle with Bonus Microphone. It will help to entertain all of your friends and family for hours and you won't even have to do a thing, except for sing your heart out. But be prepared … you may end up having guests stay all night long! Or, give the gift of music and fun to someone you love with the Singtrix Karaoke Bundle. It is the perfect holiday gift! Check out Sam's Club Member Reviews.