How to massively grow your Facebook page
How to massively grow your Facebook page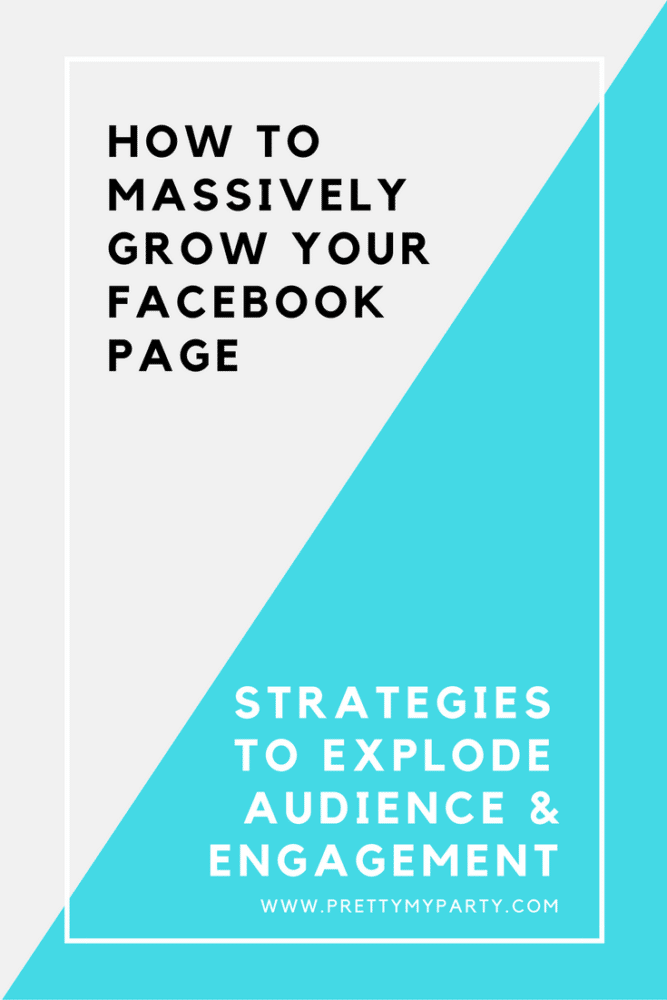 Have you given up on Facebook as a way to promote your business or blog? If so, you're not alone. There are many business owners who are frustrated with Facebook and how most of their fans don't see their content and receive little to no engagement on their posts. I know because I was one of those business owners. I gave up focusing my time on Facebook because I wasn't seeing much benefit. Facebook was hardly sending any readers to my blog, so I started concentrating on Pinterest strategies, SEO, and growing my email list.
That's until I started seeing other bloggers in my niche massively growing their Facebook pages. They were gaining thousands of new fans in a short amount of time and seeing awesome reach and engagement on their posts. How were they doing this? Well, I was determined to find out. So, I started watching some of these pages more closely to see what they were doing that I wasn't doing on my page. I noticed a few strategies that I could implement on my Facebook page and I saw my reach and engagement increase over a few months. But my Facebook fans were at a standstill. After 6 months of really focusing all of my time on Facebook, I had given up and returned my focus to other things.
Then I came across Rachel Miller, the genius behind those Facebook pages I've been following who saw massive Facebook growth and engagement. I quickly joined her Facebook group to learn her tips and tricks for Facebook. Then when I saw that she was launching her Facebook Growth Strategies Course, I knew I had to purchase it. It's been so helpful and I've learned a ton! Rachel is also on top of her Facebook group, so if you have any questions along the way she will answer them for you!
The course includes 6 different modules with DIY actionable steps & easy-to-follow videos and checklists.
The different sections will cover the following:
How to Find and Attract Your Customer
How to Set up Your Page for Success
Types of Content and How to Foster Engagement
The Plan to Bring Your Page from 0 to 50K fans, 50k to 100K & more.
How to Fix a Page with Low Engagement
How to Use Boost Ads for Organic Reach
How to Run Like Ads and Get New Fans for Mere Pennies
Ways to Monetize a Facebook Page
Tour of Audience Insights & Your Power Editor
How to Target – LOTS of Scenarios You can Copy … AND SO MUCH MORE!
Watch a sample lesson from the course and read about business owners and bloggers who've had massive success with after taking the course.
If you want to massively grow your Facebook page, increase engagement and reach, and learn different ways you can monetize your Facebook page, hurry and enroll in this course for only $197. Enrollment will close at midnight on January 5, 2017. Are you ready to start the new year off with a bang? ENROLL HERE
Also, be sure to join our Blogging Insiders Facebook Group and check out the Ultimate Photography Resource List For Bloggers.

Do you have a question about blogging? Or, is there a blogging topic you would like me to cover here? Let me know in the comments below!