Garden Themed 90th Birthday Party
What Garden Themed 90th Birthday Party is complete without its own llama as a guest?! We absolutely love this fun birthday celebration for the patriarch of a family!
When someone in the family is turning 90, it is absolutely necessary to celebrate with a 90th birthday theme. And this Garden Themed 90th Birthday Party was everything that the family wanted it to be, and more! Talk about one surprised 90-year-old, who couldn't have had more of a blast! We just love this!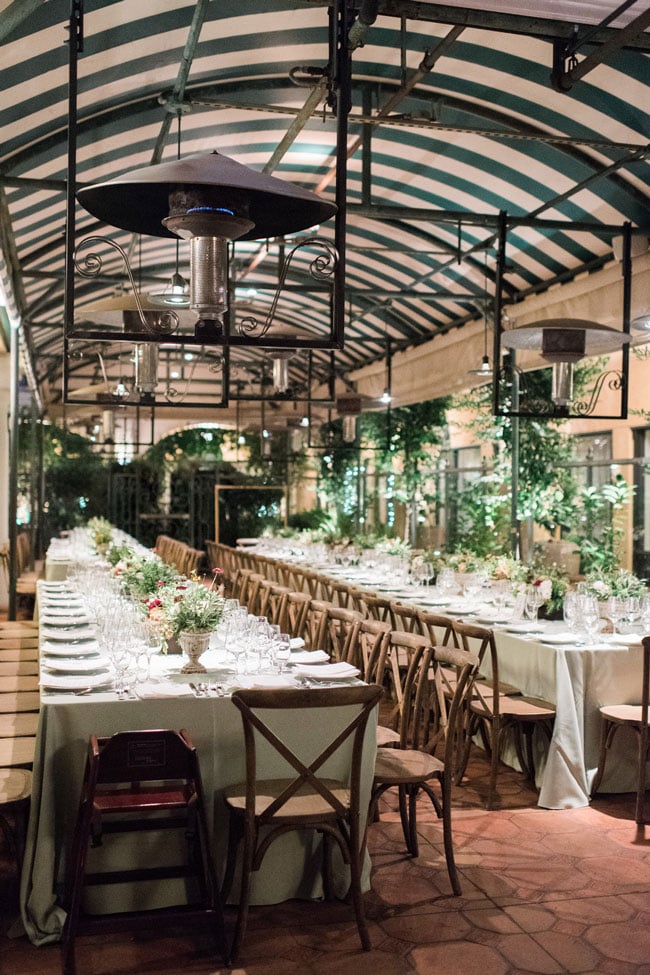 When this gentleman turned 90, his family said, "Why wait till they're gone to celebrate their lives?" So they gathered from all around the world to celebrate together, complete with a llama, which was a tribute to this birthday boy's past in Peru. We love it!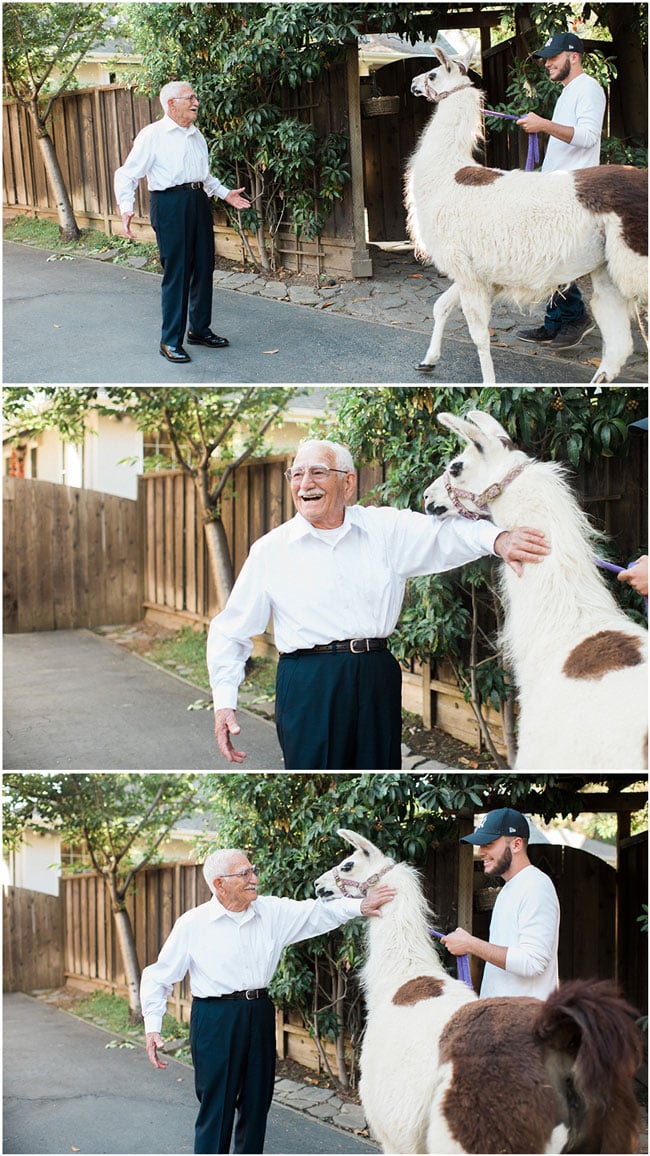 We just love how they incorporated the animal into his birthday celebration, with llama-themed details and a real llama as the guest of honor! The birthday boy was absolutely thrilled when he walked in and saw the llama waiting for him. What a fun event and a great way to celebrate a 90th birthday!
Everyone was able to get in on the action with this sweet llama. It was a wonderful way to include the young and old alike! Family is the very best gift. The legacies, traditions and memories that the older generation passes down to the younger generation is truly priceless, which is what made this Garden Themed 90th Birthday Party extra special!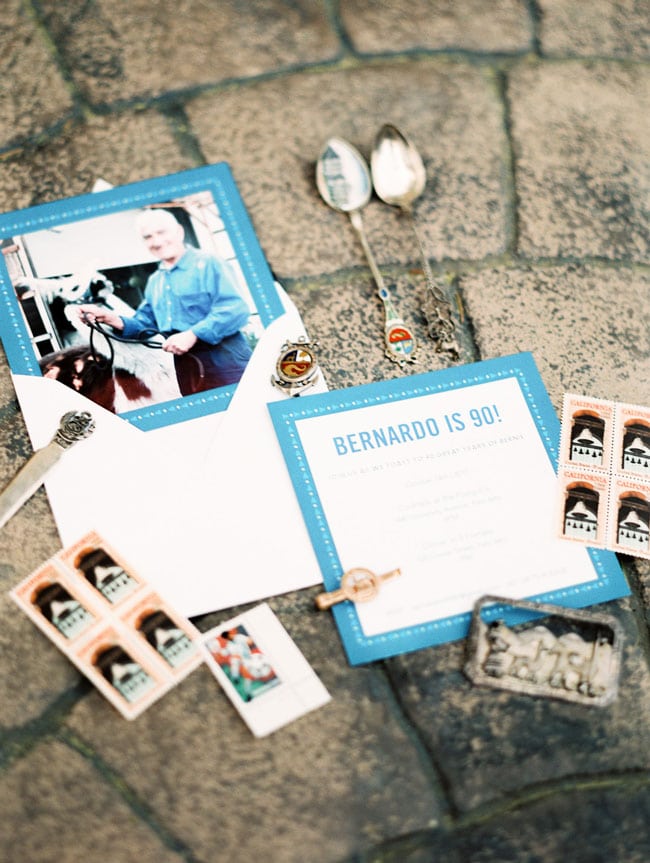 Party invitations for this special 90th birthday party included a picture of the birthday boy from many years ago, with a different llama. There were also many tributes to his life within the paper products, from the different areas that he was lucky enough to live in during his lifetime. What a special tribute to a special man!
This garden themed birthday party had gorgeous flowers and greenery displayed throughout the event. Tables held vases of colorful flowers, which was a tribute to Peru, as well, along with more subtle and elegant flower settings found on the dinner tables. Gorgeous!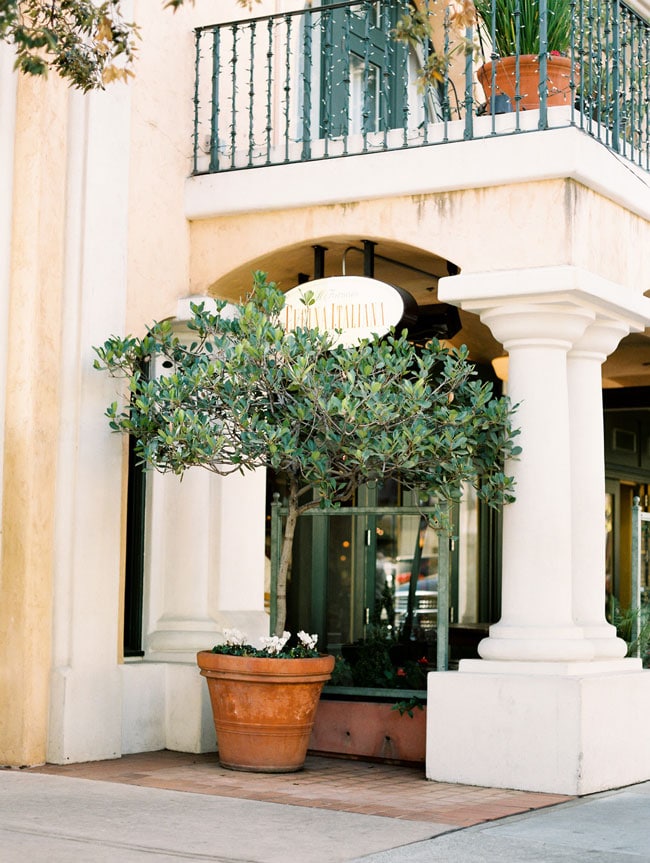 When you hold a birthday event like this in a garden themed venue, it's easy to add in many garden party decorations! Many were part of the venue, with no need to add more, such as this beautiful potted tree that was found at the entrance of the venue.
Water fountains and other gorgeous features were found throughout the party, as well. What a beautiful and elegant 90th birthday for the patriarch of such a loving family!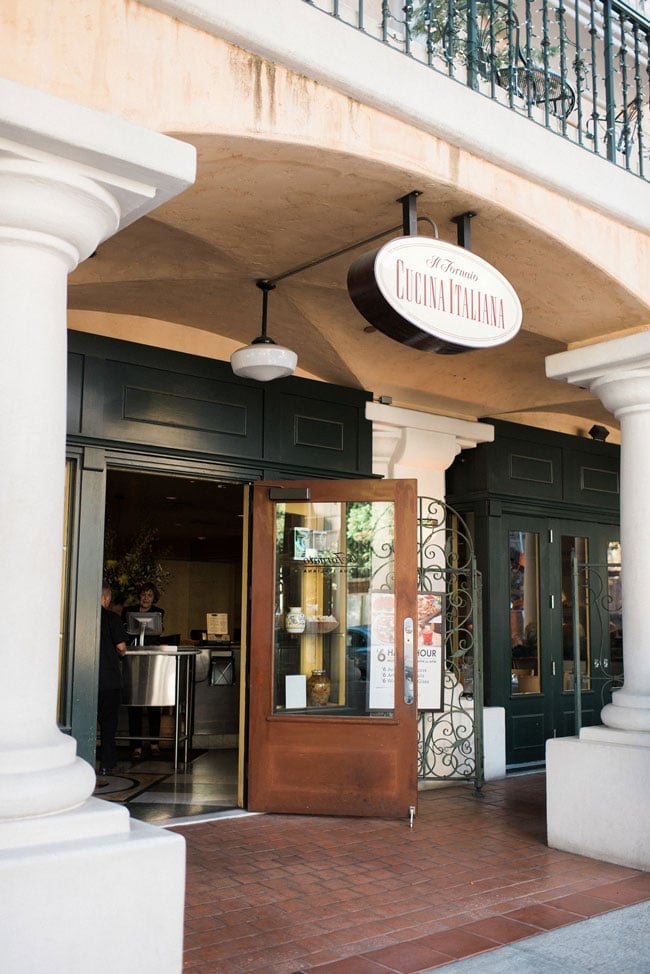 What a perfect place to hold a Garden Themed 90th Birthday Party! It was fit for a true king and was perfect for the garden party theme.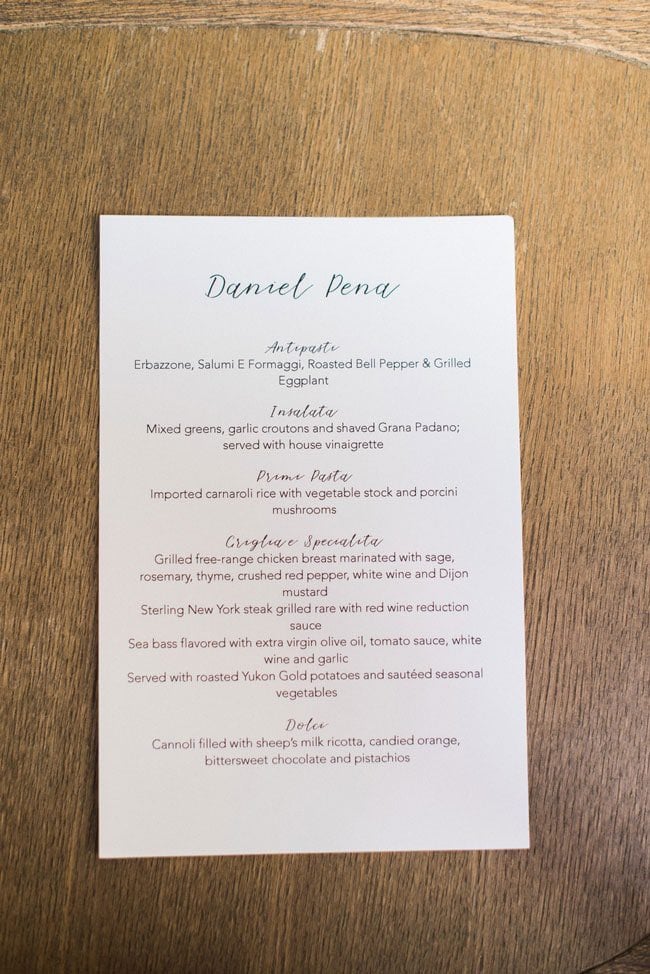 Menus were displayed at the dinner tables for the guests to read. All of the menu items reflected the birthday boy's roots and were a big treat for everyone to enjoy together!
Of course, an epic bar station was available for all of the guests of the Garden Themed 90th Birthday Party! We love how the llama was utilized in so many of the different decor ideas around the party, including these drink sticks that were available to everyone getting a cocktail. So fun and original!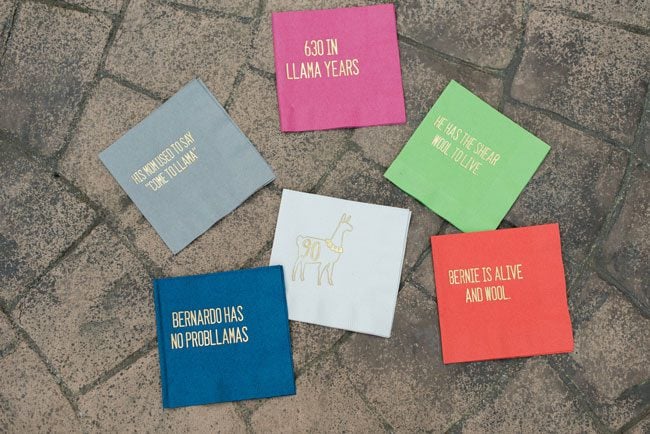 These special 90th birthday napkins were a highlight of the party, with everyone chuckling as they were read. Llamas are a big deal for this family's heritage and they made sure to play it up to its full extent around the event! We just love this unique idea!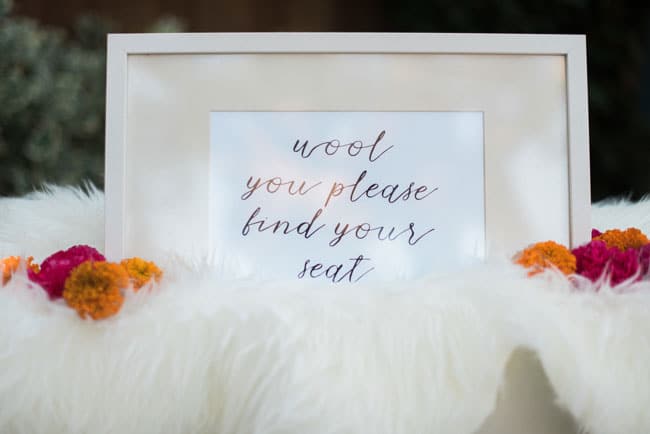 The signage around the event had many different "play on words" that were used for an extra laugh. So creative!
This is such a gorgeous way to display all of the dinner table assignments at the Garden Themed 90th Birthday Party! Complete with llama blankets, as well!
Drinks were readily available for friends and family, alike. Everything was so elegant and luxurious, which was the perfect way to celebrate this 90th birthday for a special grandpa!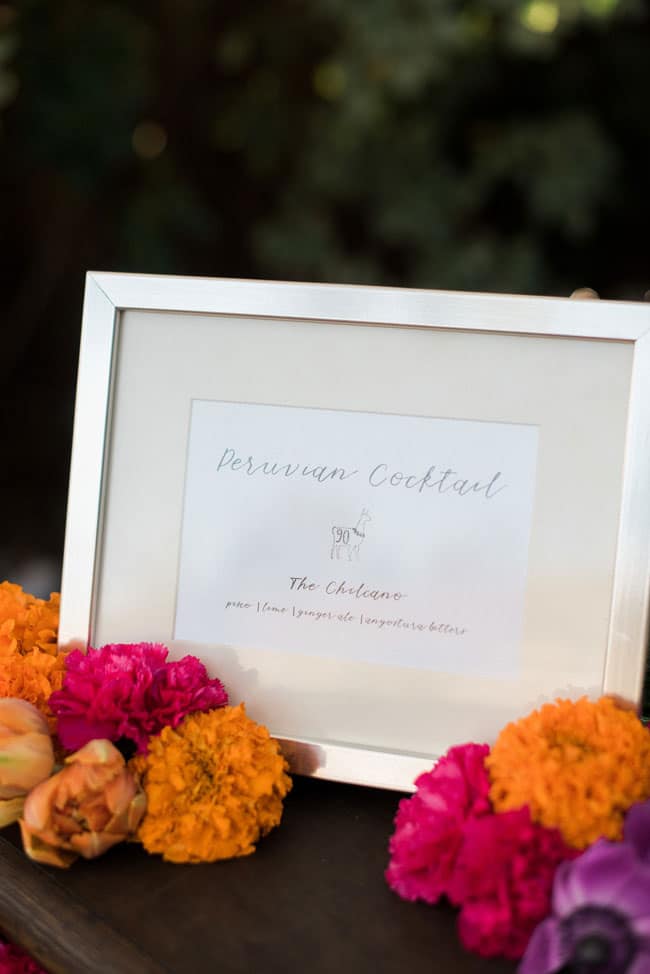 A signature cocktail inspired by Peru was even created for the 90th birthday party! Signature cocktails are a fun way to have a unique addition to the party. What a fun way to celebrate!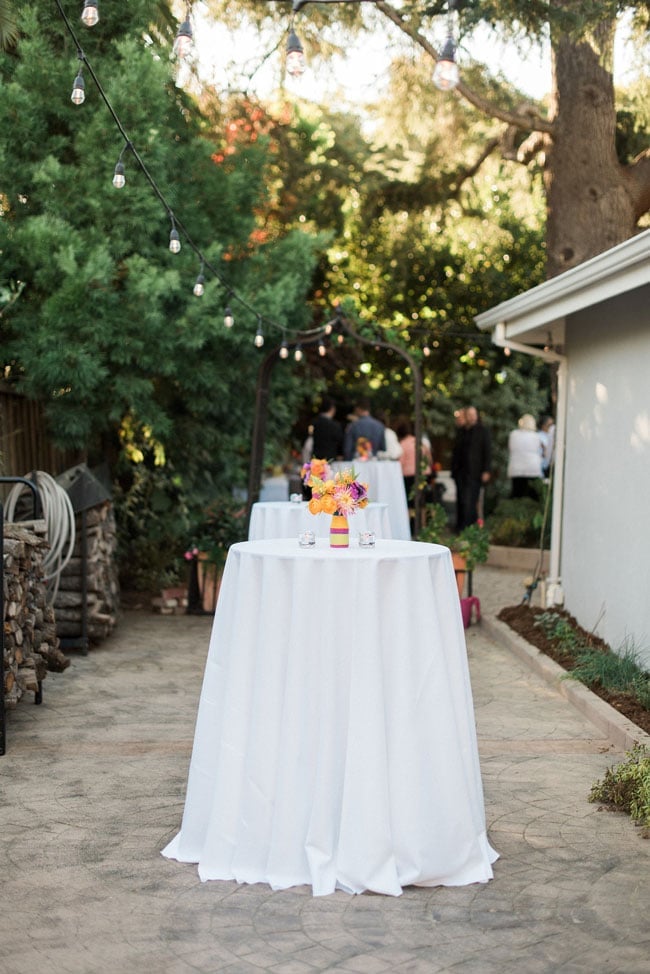 Cocktail hour was a great start to the event, with bright flowers standing out at the different tables that were available for guests to chat and mingle. The garden party theme was such a fun way to bring in different flowers and greenery for the event!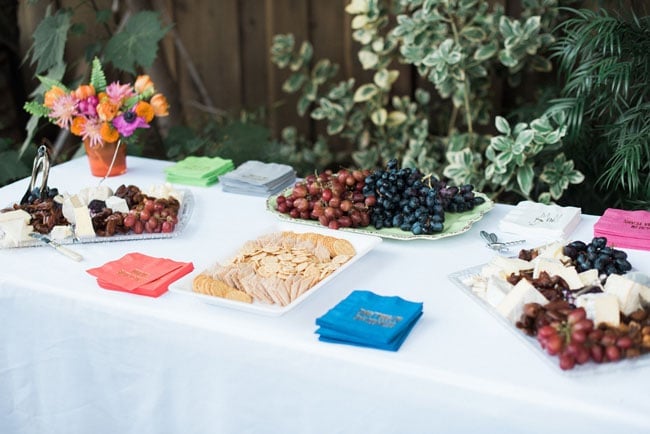 An appetizer table was also available during cocktail hour. What a great way to make sure all of the guests get a little something to munch on, while saving their appetite for the upcoming dinner!
All of the appetizers looked so delicious. They were all a hit! It was a great way to spend some time outside with loved ones, while enjoying cocktails and appetizers together with grandpa!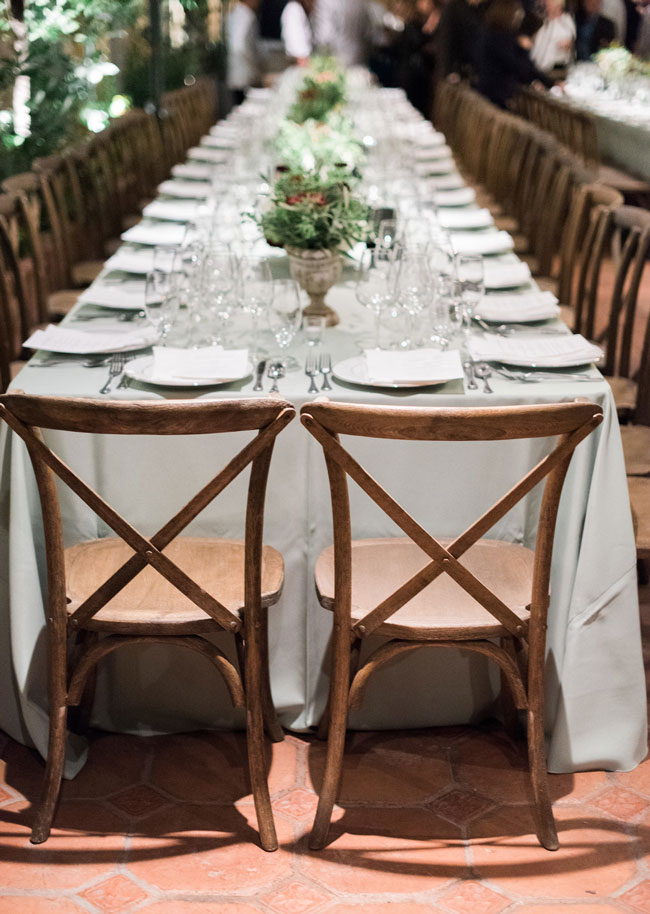 Soon it was time to move indoors, into an area that closely replicated a greenhouse of sorts. The table presentation was absolutely gorgeous, with a luxurious feel that anyone who is turning 90 would be able to enjoy! We love the white linens with the wooden chairs. Everything was set up impeccably and was picture perfect!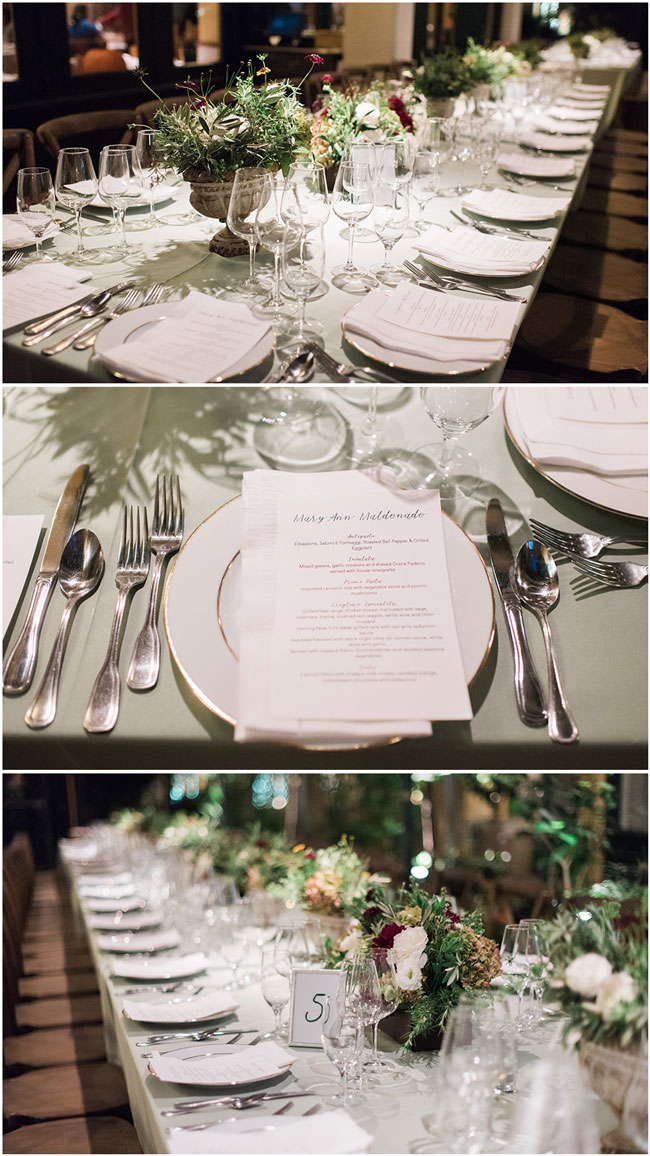 If you're wondering what to do for a 90th birthday, this is great inspiration for you to look at! Not only do we adore all of the set-up work that went into this gorgeous dinner table, but we love how the outdoors is brought inside through the greenhouse look. Heaters were found above all of the tables in case a chill was found in the air later, and everyone had so much fun celebrating together! What a cozy, yet elegant celebration!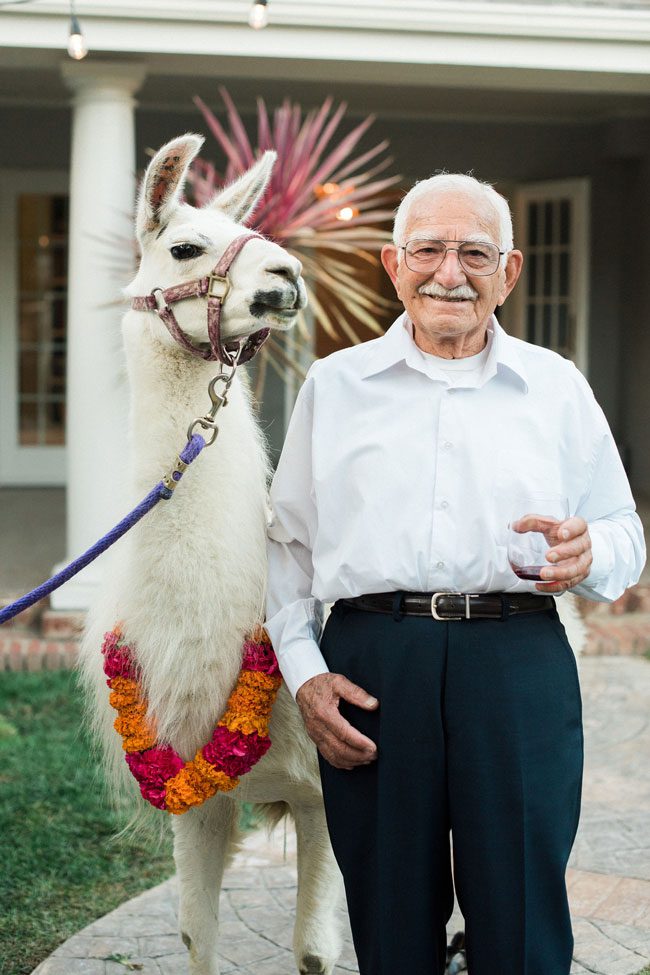 This man is incredibly lucky to have such a loving family, excited to celebrate his life and accomplishments. This is such a fun theme that can be used for many different types of events, like wedding and baby showers, as well. Best of luck to many more birthdays for the birthday boy!
What's your favorite details in this Garden Themed 90th Birthday Party? Let us know in the comments below!
Vendors & Credits