10 Frugal Kitchen Ideas to Save Time and Money
In my house, it's really difficult to keep the kitchen clean and organized. I'm not sure if this is because my kitchen is small and I don't have a lot of storage space or if my family gets lazy during the week. I think it's a combination of the two. If you feel the same way, don't worry. We have 10 frugal kitchen ideas to save time and money!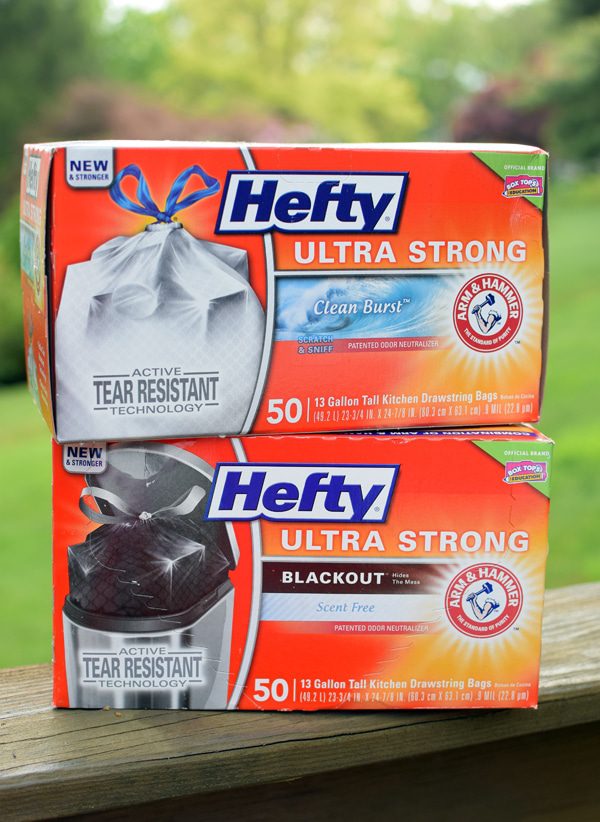 Think about it. What's one thing you cannot live without in your kitchen? For me, it's definitely trash bags! Hefty Ultra Strong trash bags are a must-have in my home. They are so versatile and used for so many things around our home, especially in our kitchen! I'm the type of person who absolutely hates clutter in my home! The kitchen is the heart of any home, so if it's cluttered and disorganized, you will spend a lot less time in there, especially for dinner. Then you probably notice that your family spends a great deal of money ordering out each night. So, to save you money and sanity, keep your kitchen clean and organized! If you're anything like me, you like clean kitchen countertops! That's where Hefty Ultra Strong trash bags come to the rescue! I'm constantly throwing away things we don't need or use and trying my hardest to keep those countertops clean! I'm trying to make a habit of cleaning the kitchen each night before I go to bed, so I can wake up to a clean kitchen. Doesn't that sounds so nice?! This way, if the kitchen is clean, my family will gather there more often and it will be less stressful to plan and organize family meals there.
Hefty Ultra Strong trash bags are here to help get you get started with plenty of easy tips for staying clean and organized in your kitchen. Here are 10 Kitchen Saving Tips that will save you the most time and money:
Hefty Ultra Strong trash bags are an outstanding quality at a new, lower price. Purchase two or more Hefty trash bags at Target and earn a $10 Target gift card! What's better than getting money back for things you already need to buy! Hefty Ultra Strong trash bags also have active tear resistant technology for better puncture resistance. I can't tell you how many times I've cut or hurt my legs while taking out the garbage, so this is a big one for me!
Discard food scraps into Hefty Ultra Strong kitchen bags as you prepare vegetables to help eliminate any strong odors. Arm & Hammer odor neutralizers have new, invigorating scents to help keep odors at bay. Plus, a scent-free option! I also like to clean and sanitize my trash bin at least once a month to eliminate any stuck-on food or odors.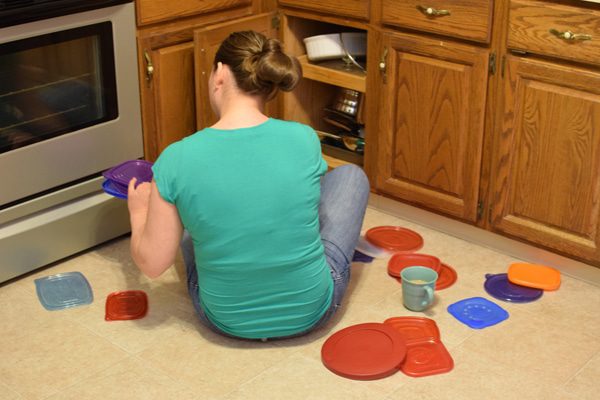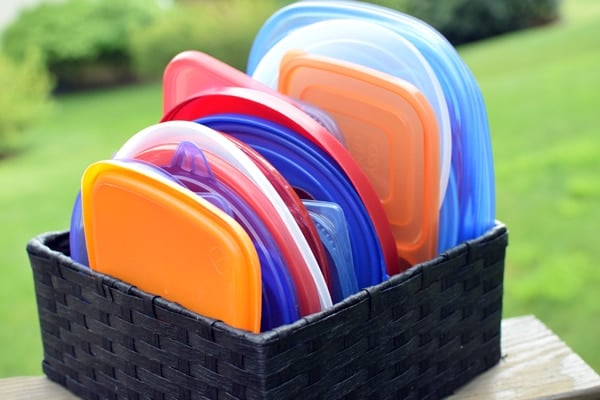 Organize your food storage bowls and lids. This is a huge time saver! If they are not organized, you will get frustrated while you're wasting your time looking for a matching lid. Just get some inexpensive baskets or bins to organize your bowls and lids. Before I organized mine, I used to just throw them into the same cabinet with plates and bowls and I could never find anything when I was looking for it. Now I know exactly where the bowls and lids are when I need to pack lunches or something on the go!
Make good use of sponges, dish towels and rags rather than wasting your paper towels, which can get expensive to keep buying.
Go through your kitchen cabinets and drawers and get rid of anything you don't use anymore. Donate it or toss it. This will leave you more room in the kitchen and less clutter, so when you're going to find something, you will have an easier time doing so.
Plan ahead and pre-prepare your meals instead of always eating out! Peel and chop vegetables the night before, or bake ahead of time. I've also seen some families prepare everything on Sunday night for the whole week to save time during those busy weeknights after work and school.
Clean as you cook. Fill half the sink with hot soapy water and add your dirty dishes as you go. You can also wipe down any areas you're not going to use again. This will save you time in the evenings after cooking a meal for your family.
When you're cooking, don't use multiple pots, pans or utensils. Try using the same ones by rinsing them off between uses. This will save you time on cleaning dishes after dinner when you're tired and ready for bed.
Price match, buy only what's on sale that week, and use coupons. Shopping sales only will save you money and you can get a little creative when making dinner for the family. I know it can get boring eating the same things each week. And the things you eat each week are probably your family's favorites that you don't even buy on sale! I know, because I've done this way too many times. Buying only what's on sale will give your family a variety each week, so you're not eating the same things. Then you and your family are eating out less often and even saving on your grocery bills!
Who said Mom has to do all of the work?! Enlist the help of your husband and kids for before or after dinner cleanup. Ask them to start rinsing and loading the dishwasher before dinner, so there are fewer things to clean or get them started on cleaning up before dinner is ready. Giving your dear Mom a little help will save everyone's sanity … I promise!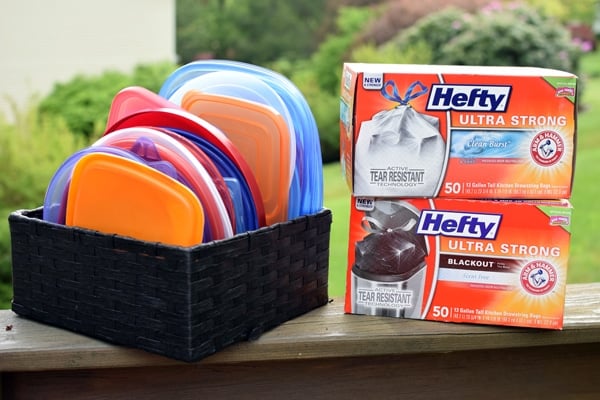 Do you have a kitchen saving tip you would like to share with us? Let us know what it is in the comments below! Happy Saving!
I was selected for this opportunity as a member of Clever Girls and the content and opinions expressed here are all my own.