Frozen Olaf Birthday Party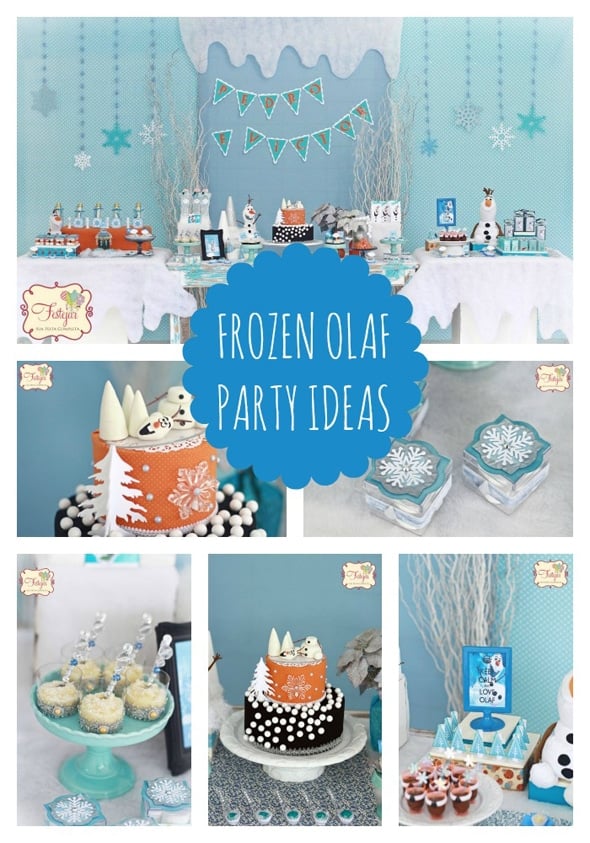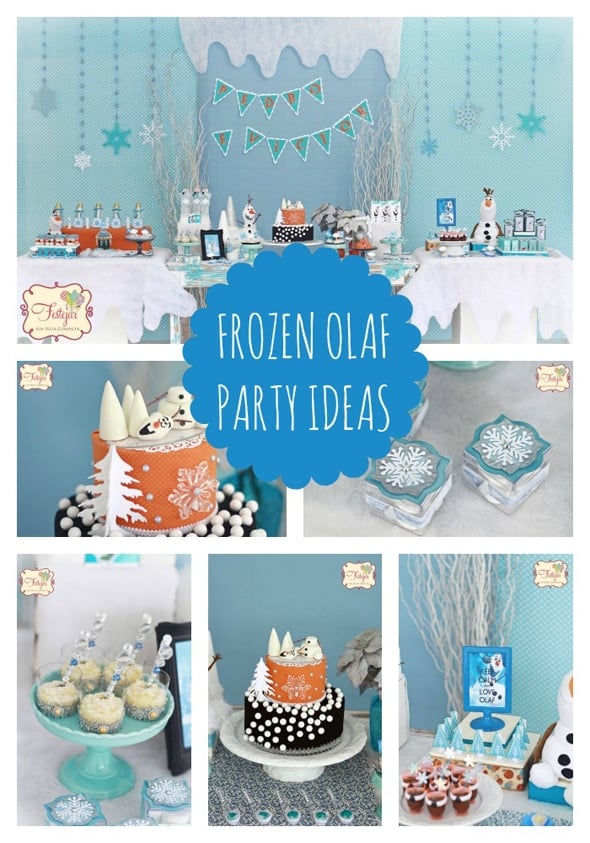 It's no secret Disney's Frozen has been an international phenomenon! And it seems Olaf is a pretty popular birthday theme right now too, especially for boys! This Frozen Olaf Party definitely takes the cake when it comes to Olaf parties! The amazing decorations, set up, cake and desserts will leave any Olaf fan in awe. Festejar did an amazing job bringing this fun-loving snowman character to life with a majestic setting any birthday boy would go crazy over!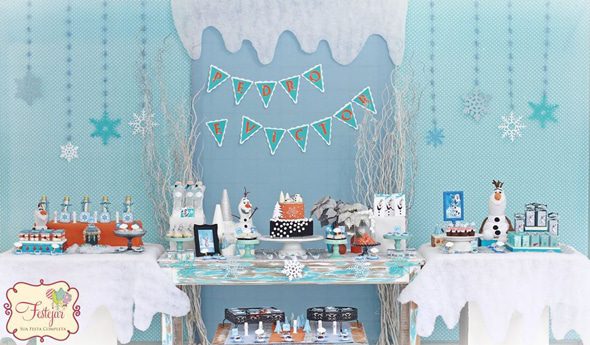 Let's just talk about this amazing dessert table for a moment. WOW! From the backdrop to the desserts this table is simply spectacular!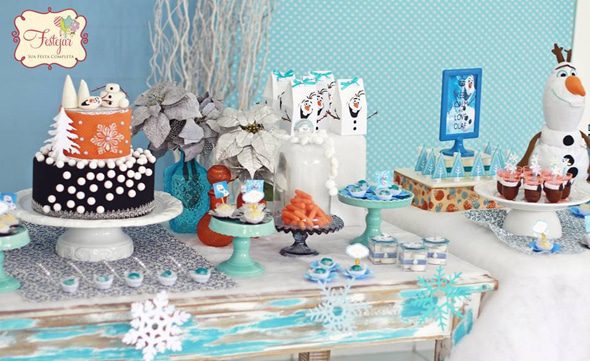 This table is all about Olaf! Lovely desserts are scattered around the table among the fun cake and Olaf decor. How adorable!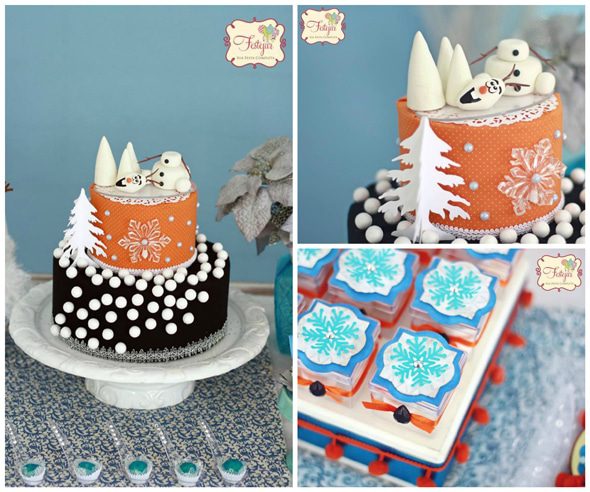 The fabulous two-tier Olaf cake is adorable! The details on the cake are absolutely perfect!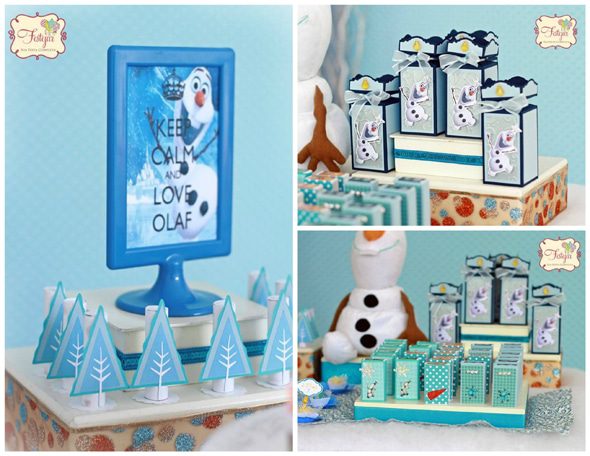 The "Keep Calm and Love Olaf" sign is just too cute and the sweet Olaf character was represented on favors and other table decor to ensure everyone knew this was the ultimate Olaf birthday party!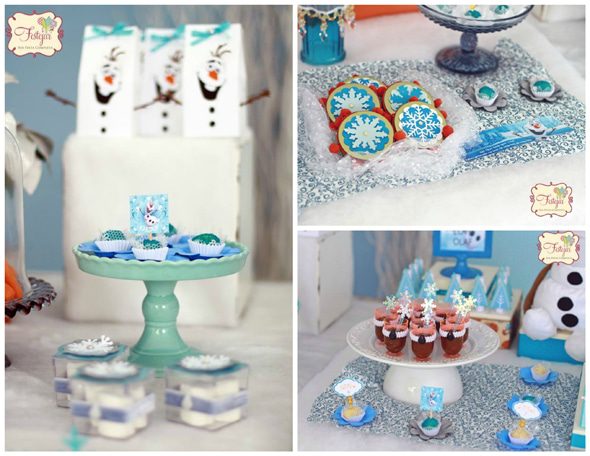 Between the cute Olaf favor bags and sweet snowflake dessert toppers, no detail was left behind!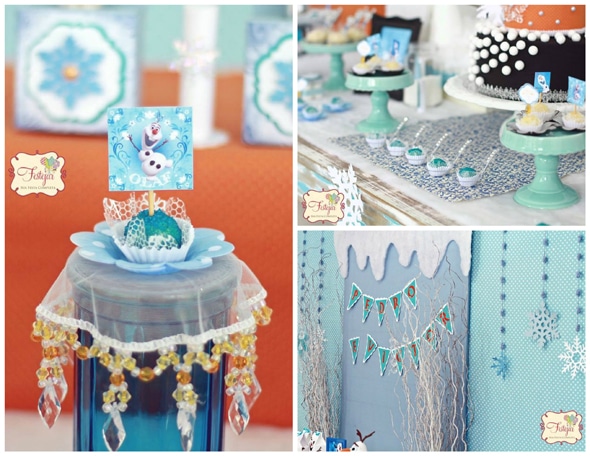 Guests enjoyed sweets like blue cake pops, cookies and more!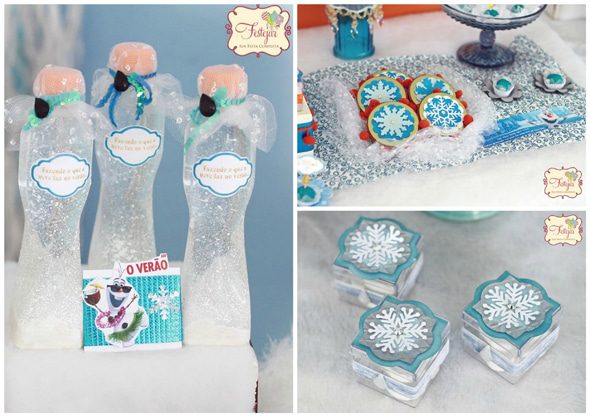 These birthday boys sure are lucky! What a perfect way to celebrate their birthday. I'm sure they went crazy over their favorite character and how he was brought to life in this party!
Vendors & Resources
Party Styling Festejar // Decor and Cake: Ana Paula Consolino // Buffet: Daniela Suguimoto // Party Favors: Ana Paula Consolino e Amara Novaes of Festejar // Fine Porcelain: Giselle Maia // Decorated Spoons: Camila Caçapava
Plan a fabulous Frozen Olaf Themed Party with some of our favorite party products!