Fifties Soda Shop Halloween Trunk Theme
"This Trunk or Treat feature is sponsored by Shindigz. I was not financially compensated for this post. I received a sample for review purposes. The opinions are completely my own based on my experience."
The concept of Trunk or Treat has become a popular Halloween event for our children and their generation. I've seen so many Trunk or Treat events this year in my local area, so I think this Halloween event idea is here to stay! This is the first year my family and I are participating in a Trunk or Treat at my son's school, so I wanted the theme to be fun and family-friendly. The first thing that came to mind for a theme was the Pink Ladies from the movie Grease! So, I went on a search for some awesome 1950s decorations that would really make my trunk amazing for the event. This Fifties Soda Shop Halloween Trunk Theme is perfect for what I had envisioned!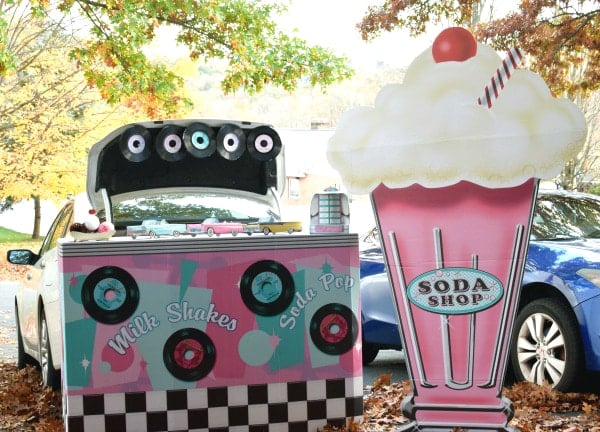 The event is this weekend, but I wanted to assemble the props early and get some photos. I'm glad I did because the Soda Fountain Prop took awhile to figure out. I was amazed at how big the props were.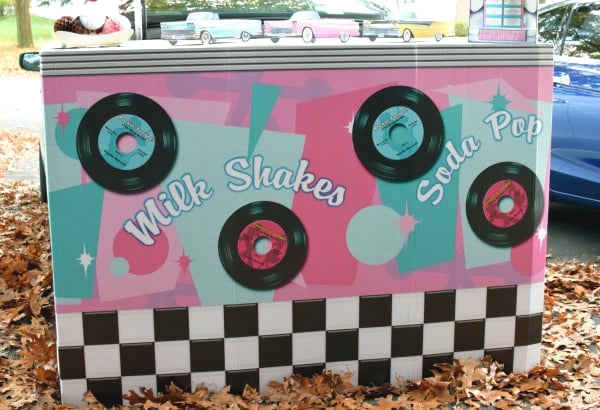 The Milkshake Standee is HUGE as you can see! It's probably my favorite prop and will be great for photos at the event.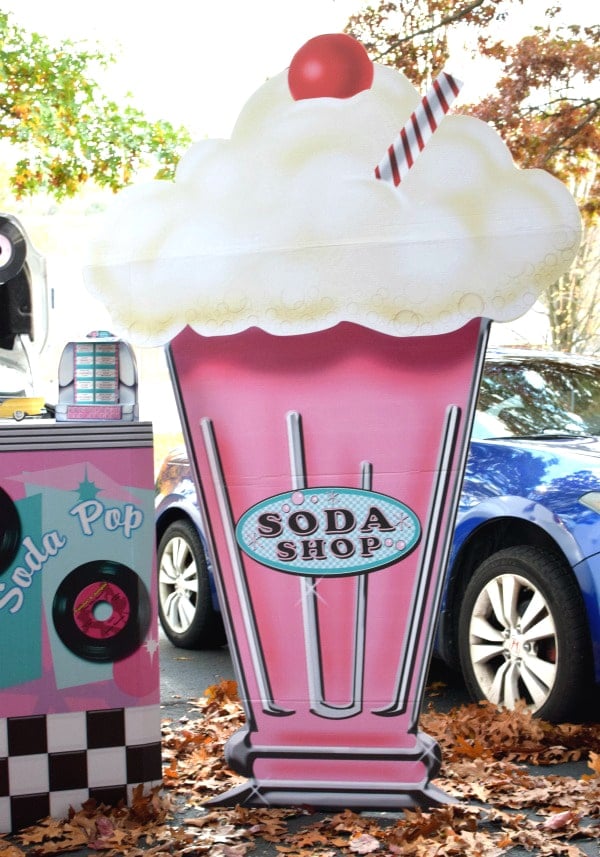 The Pink Coupe Standee really adds to the 1950s Soda Shop Theme. It's a great size and easy to assemble. It's been windy here in Pennsylvania, so my only concern is that these props will stay up! We shall see!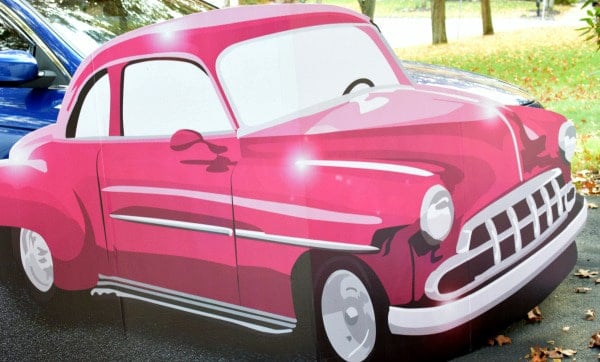 Music was a big part of that era, so it was only fitting that there would be a jukebox decoration for the Trunk or Treat! This Tabletop Jukebox Standee was perfect! I added it to the Soda Fountain Prop as another decor element.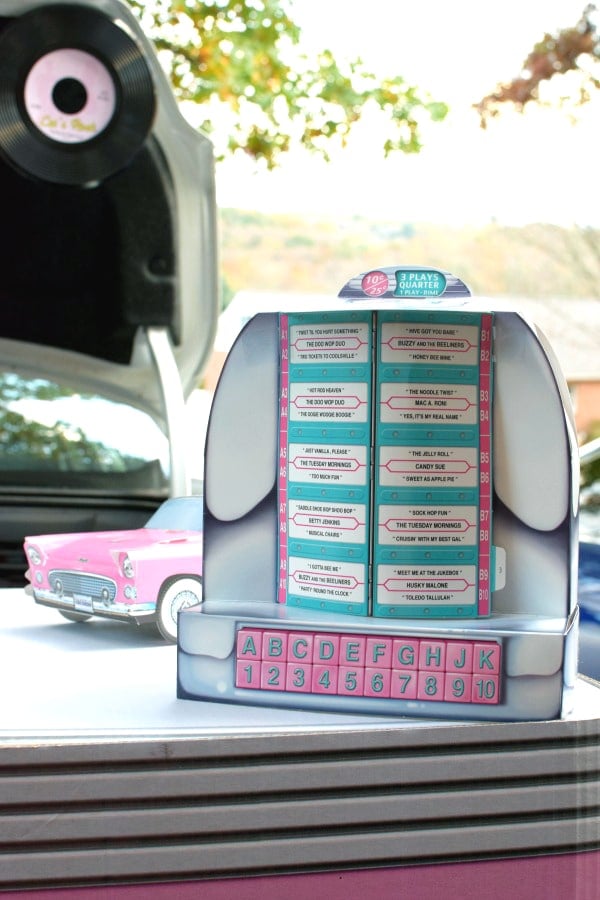 The Banana Split Tissue Centerpiece was another cute decoration to add to the theme. Sundaes and milkshakes are a must-have at a 1950s soda shop!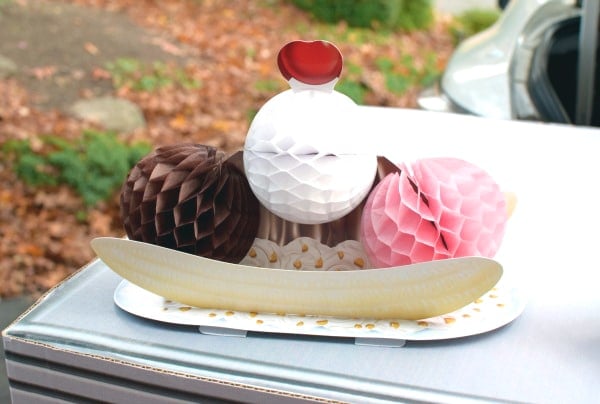 I added these fun oldies records to the top of the trunk door. The Plastic Records, like the Tabletop Jukebox Standee, are perfect elements to add to this theme, which pay homage to the great music of the 1950s.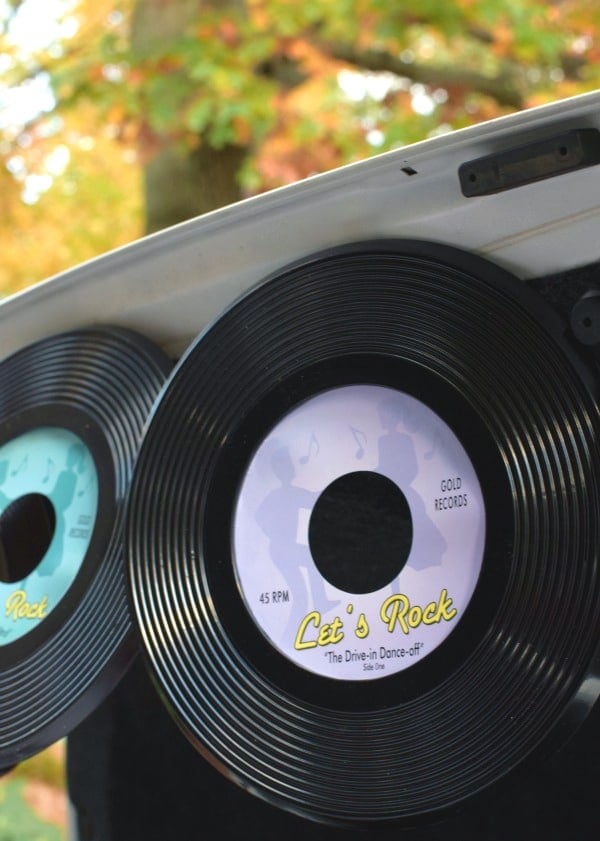 I also found these great classic cars to add to the top of the Soda Fountain Prop. I added some candy to them too … Trick or Treat!!!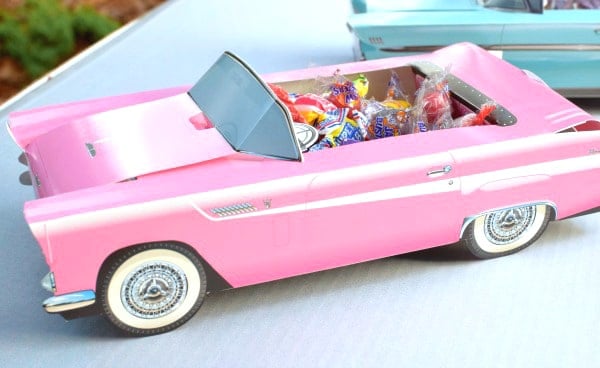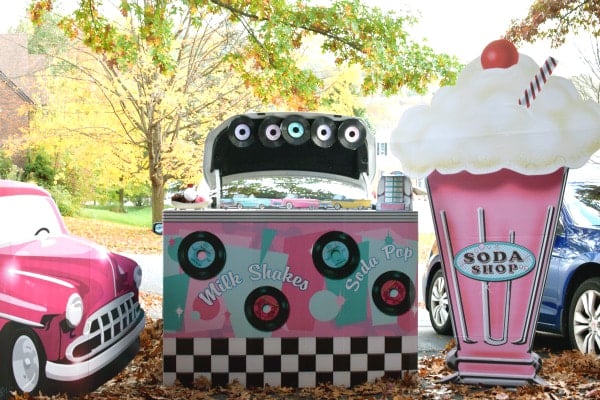 If you're planning a fun 1950s theme trunk or birthday party Shindigz has everything you need to make it fabulous!
Shop these supplies here:
What Trunk or Treat theme will you be doing this year? We would love to know! Leave us a comment below. Happy Halloween!