How to Plan a Fabulous Bachelorette Party
If you're wondering how to plan a fabulous bachelorette party for your bestie, these fun ideas will have you covered!
The events leading up to girl's wedding day, including her bachelorette party, are once in a lifetime.
Getting together for a fun night out with your girlfriends before getting married calls for one stylish and fun bachelorette weekend!
There is so much planning when it comes to a bachelorette party, which includes ideas for favors, games, decorations, gifts, and more!
So whether you need bachelorette party ideas for yourself or your bestie, we've got you covered with these fabulous ideas!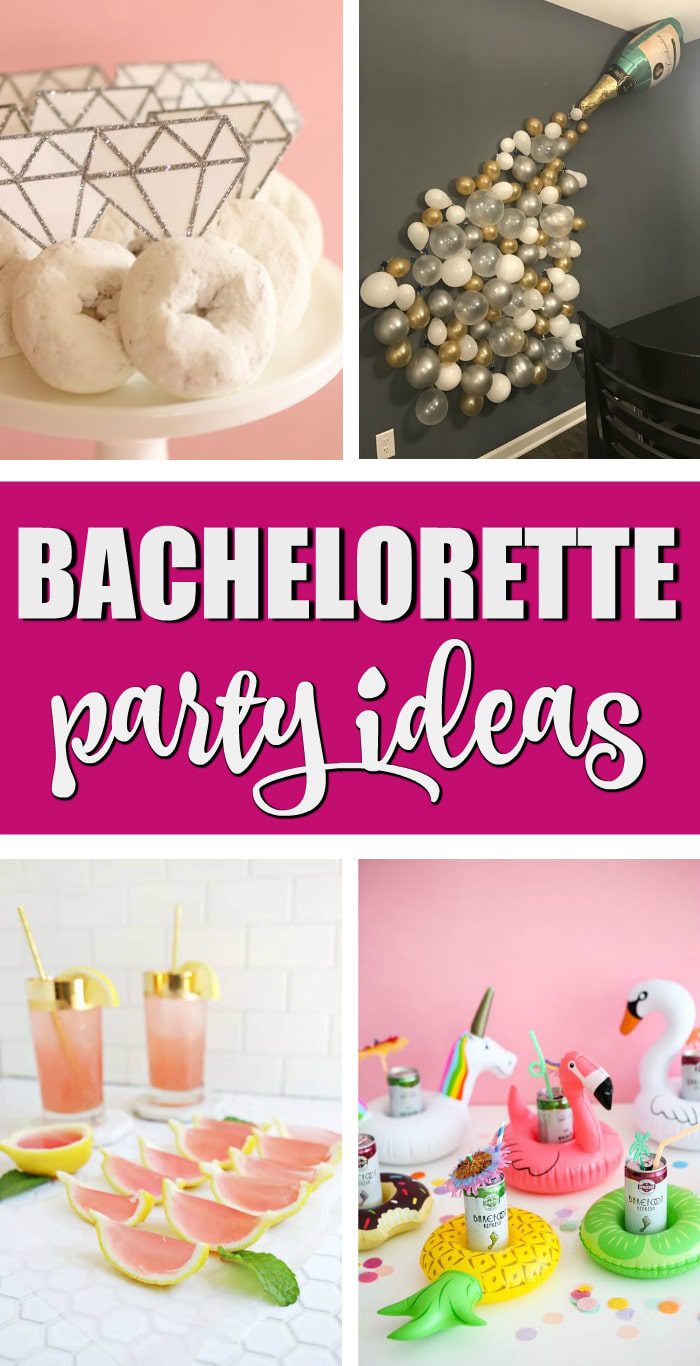 How to plan a fabulous bachelorette party
If you have the honor of planning a bachelorette party, it's best to plan in advance. Here are some tips for bachelorette party planning:
First, ask the bride what her ideal bachelorette party would be. The party is all about the bride, so you want to make sure she has the time of her life. Does she want a night out on the town, a weekend getaway, a spa day, a trip to the winery, etc.? It's important to know what the bride wants, so you can then focus on a budget.
After you have an idea of what the bride would like to do, get with the bridal party and decide on a budget. Planning in advance and having a budget in mind are key when planning a bachelorette party. If your bride wants a bachelorette party weekend, you will spend more money than just a night out on the town. If you're planning far enough in advance, it will allow everyone to save up before the big party. It's important to ask the bridal party in advance to contribute to the bachelorette party, so they have time to save.
Decide who will help with planning. Not every member of the bridal party will be available to plan the bachelorette party. Find one or two other girls who would like to help and start making a Pinterest board of ideas. It's best to keep your planning group small and focus on the bride's wants and wishes. If there are too many people planning the party, it could get stressful.
Next, decide on how many people to invite. This will also impact the budget and how many people are contributing to the budget.
Be on the lookout for sales on bachelorette party supplies and decorations and coupons for big box retailers like Michaels or Party City. If you shop online, Amazon and Etsy are great places to find bachelorette party decorations.
Bachelorette Party Supplies and Decorations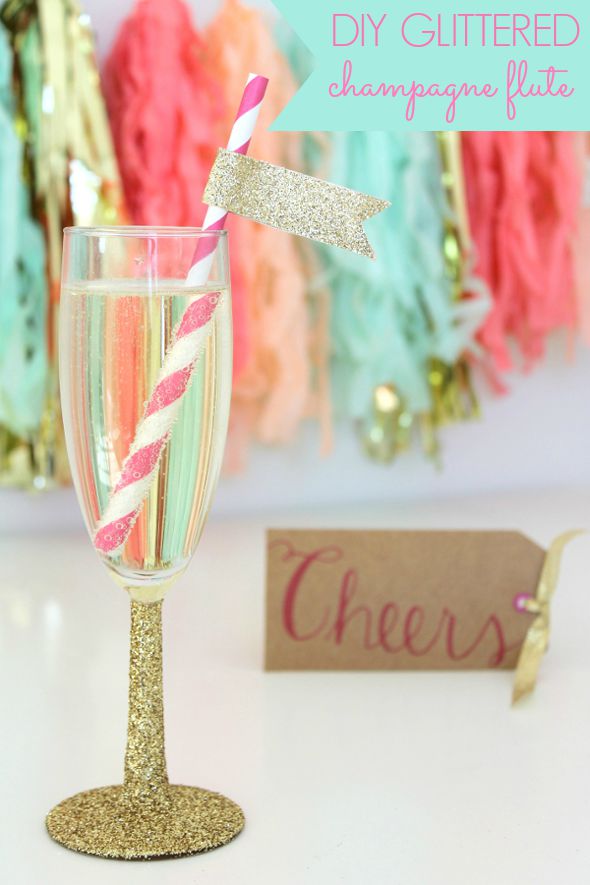 If you're looking for simple DIY bachelorette party ideas, these super easy DIY Glittered Champagne Flutes are perfect for you and your girls!
Make one for each party guests and cheers in style for your bachelorette party.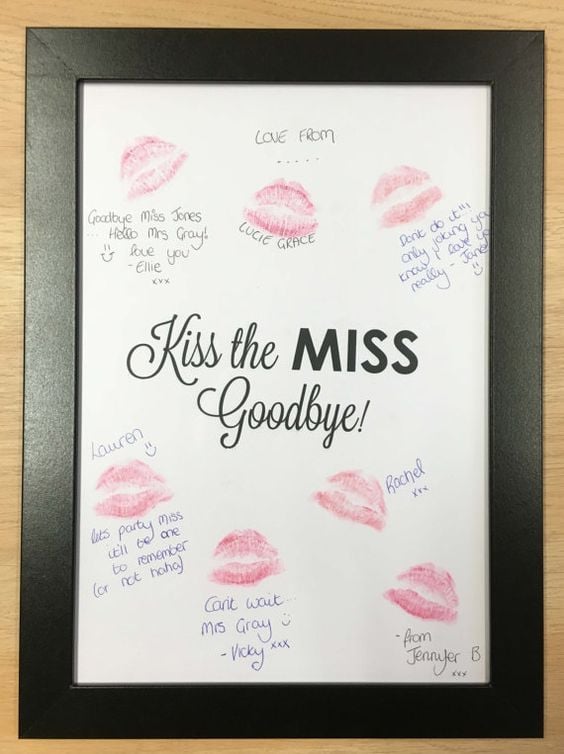 Another fun DIY Bachelorette Party Idea is this Kiss the Miss Goodbye Keepsake Frame. Have all of the girls sign it with a message and a kiss for the perfect bachelorette gift idea.
The bride-to-be is sure to love this gift idea and will have something special to remember her bachelorette party for years to come!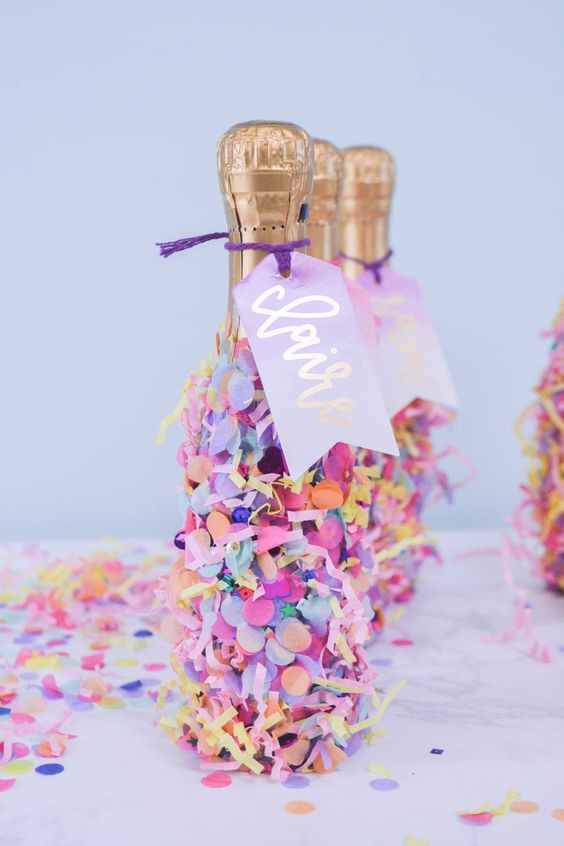 We're totally gushing over these pretty DIY Champagne Bachelorette Party Favors – complete with confetti and stylish name tags!
A bachelorette party is a great time to get crafty and creative. We love this DIY bachelorette party idea and your friends will too!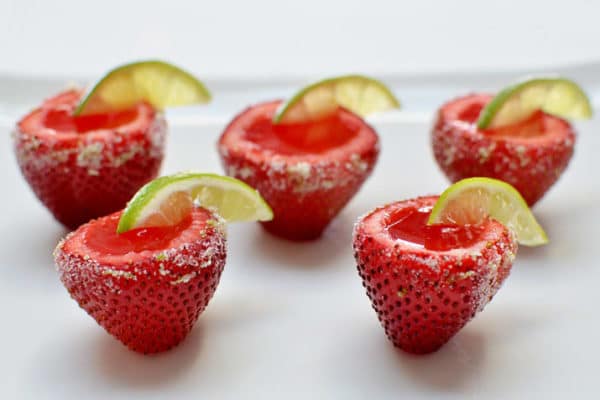 Don't just serve any old shots at your bachelorette party. Get creative and make these Strawberry Margarita Jello Shots!
Any girl will love having these at a bachelorette party!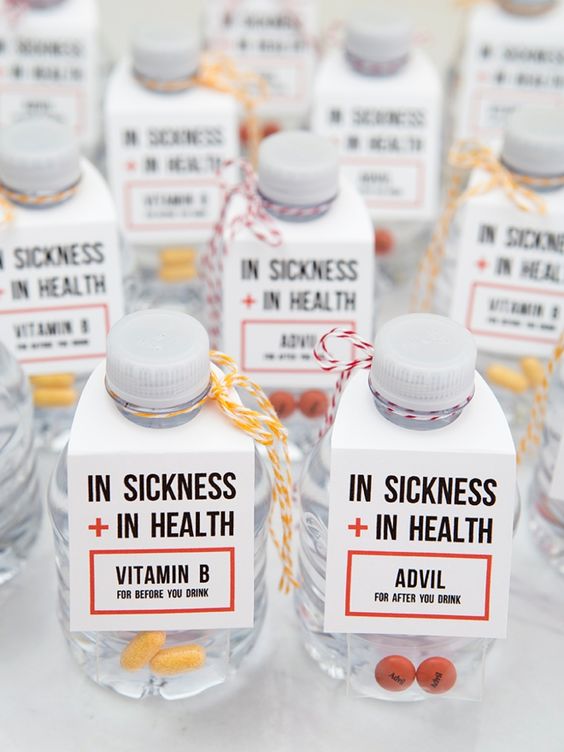 How clever is this idea for pre-drinking and post-drinking party favors!
We all know after a night on the town with the bachelorette her and all of her friends will definitely need these GENIUS party favors.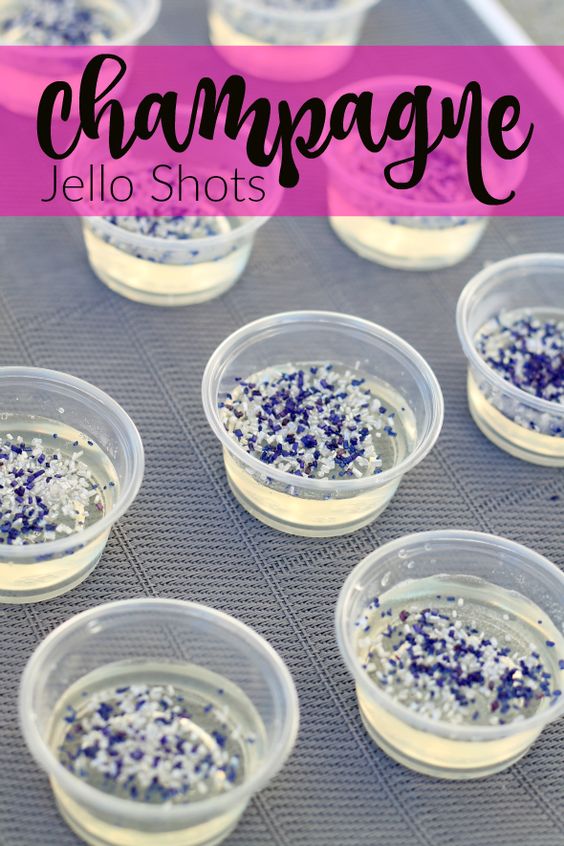 What's better than a glass of champagne with your girls on your bachelorette night?! … Champagne Jello Shots!
Your girls will absolutely LOVE these champagne jello shots. Cheers to a fun bachelorette party!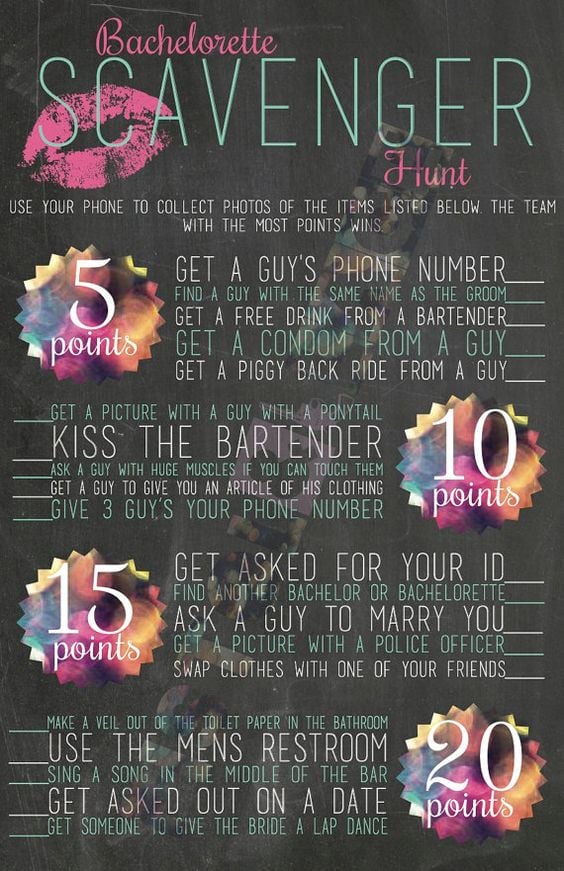 Any good bachelorette party has to have fun games and activities, right?! Say YES to a fun Bachelorette Scavenger Hunt!
This bachelorette party game is perfect to play at a bar or a club. Vegas anyone?!?!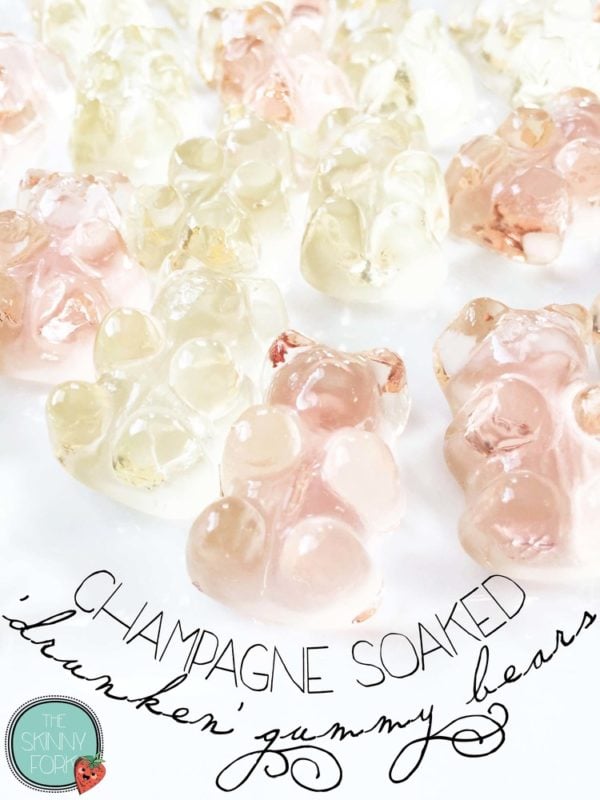 We're LOVING all of these fun bachelorette party ideas, but these Champagne Drunken' Gummy Bears are a favorite when it comes to creative ideas.
Your besties will gobble these right up before your night out on the town!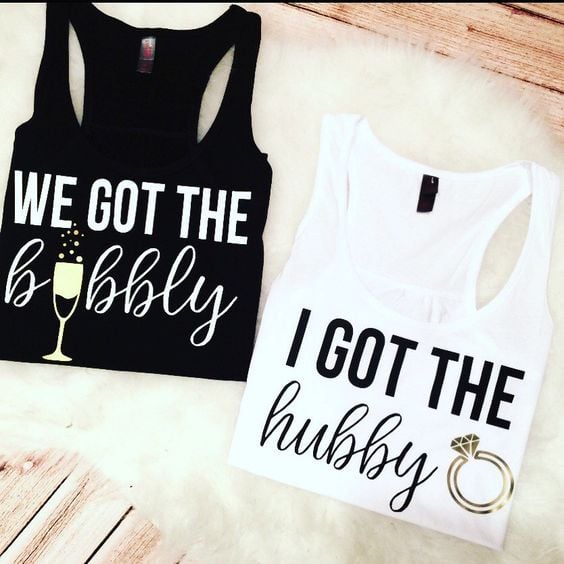 Have all your party girls wear these cute Bachelorette Party Shirts for your fun night out.
Everyone should know who the bachelorette and her party crew is, right?! No one will mistake your bachelorette party crew with these cute shirts!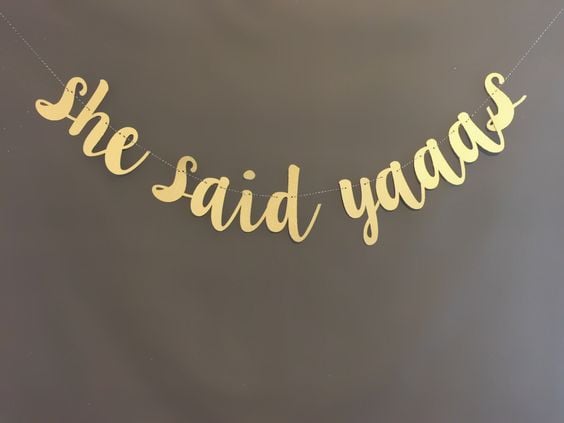 Do you need some bachelorette party decoration ideas? This She Said Yaaas Banner is perfect to hang over your party table or in your hotel room for an evening of fun with the girls.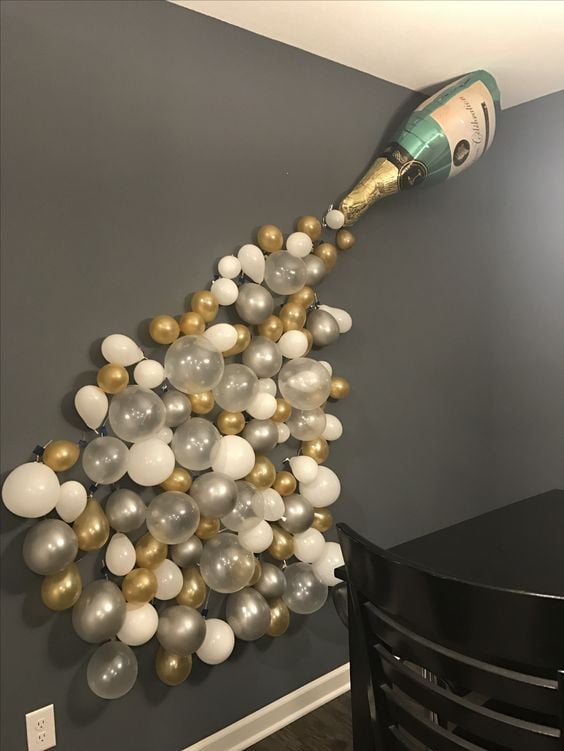 How AWESOME is this Bachelorette Champagne Balloon Decoration?! No matter where you decide to hold your bachelorette party, this decoration idea is a must-have.
All you need to achieve this DIY Bachelorette Party Decoration is a champagne bottle balloon and gold, silver and white mini balloons. This decor idea makes for the perfect photo op!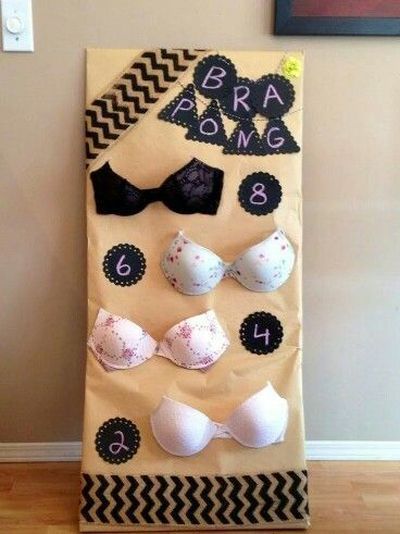 Every bachelorette party needs some fun games. You and your besties will have a blast playing Bra Pong!
This DIY game is so easy to set up and play. Everyone will have a total blast and some fun photos to remember the wild and crazy night!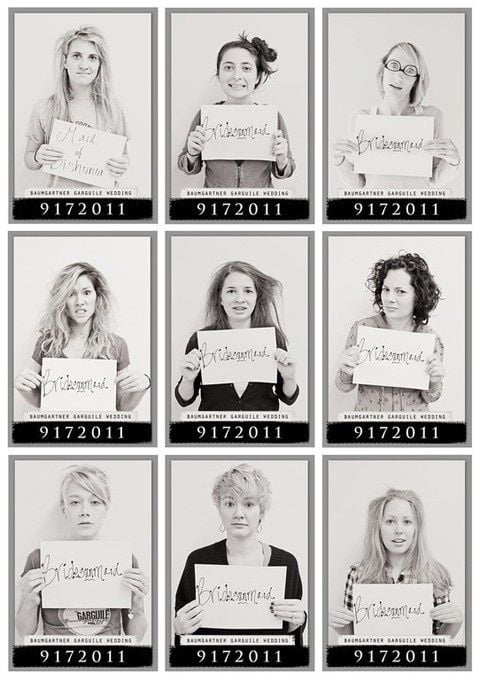 Are you looking for creative photo ideas for your bachelorette party?! This is probably one of the BEST Bachelorette Party Photo Ideas we've ever seen.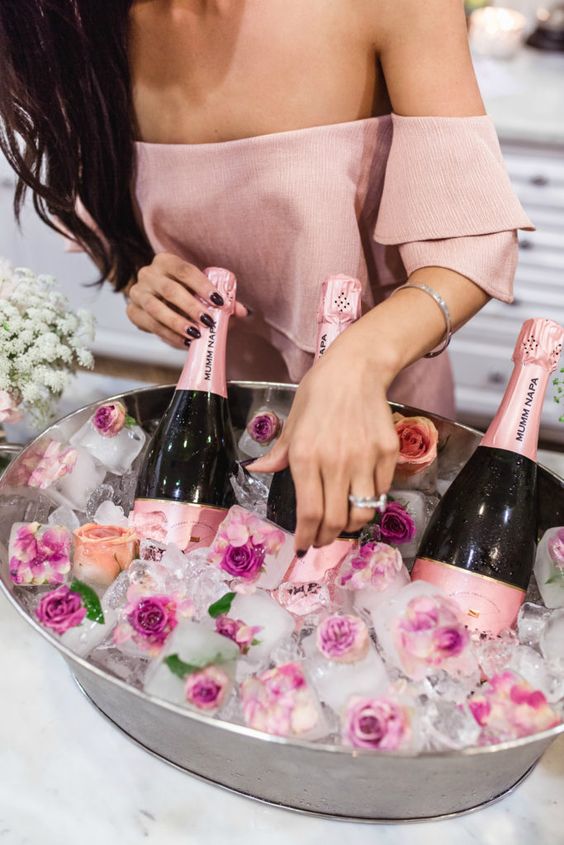 It's all about the details and bachelorette parties are no different. Glam up the party with pretty details like this Floral Champagne Ice Bucket.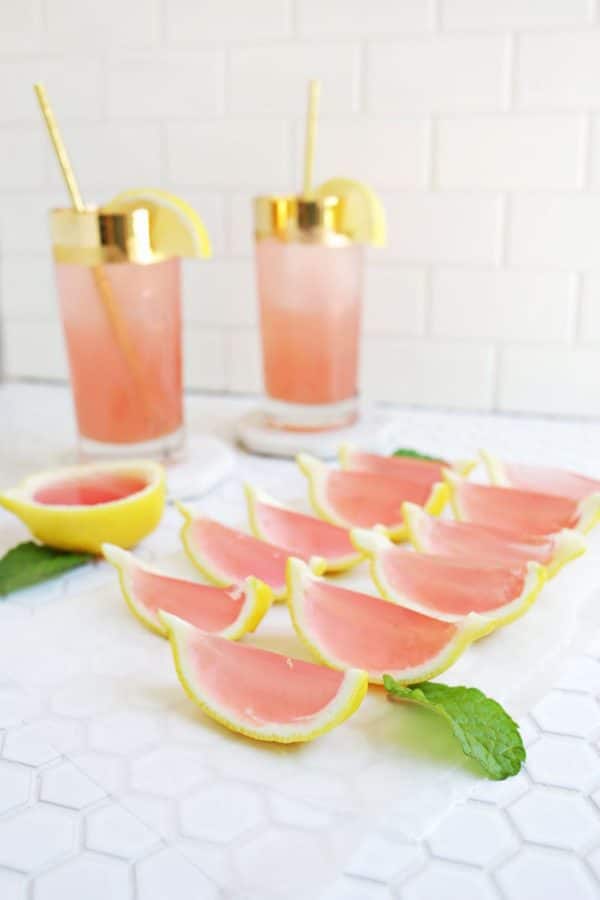 Jello shots are pretty much a staple at any bachelorette party. What girl wouldn't love these Pink Lemonade Jello Shots?!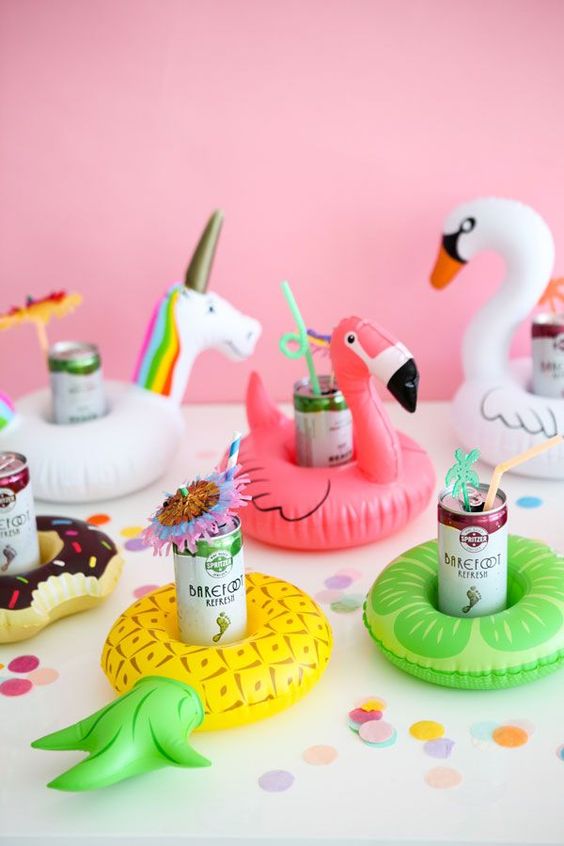 SUN and FUN! If you're planning a bachelorette party by the pool, consider these fun Mini Pool Float Drink Holders!
Nothing says 'a good time' better than these bright, colorful drink holders to hold all of your delicious party drinks!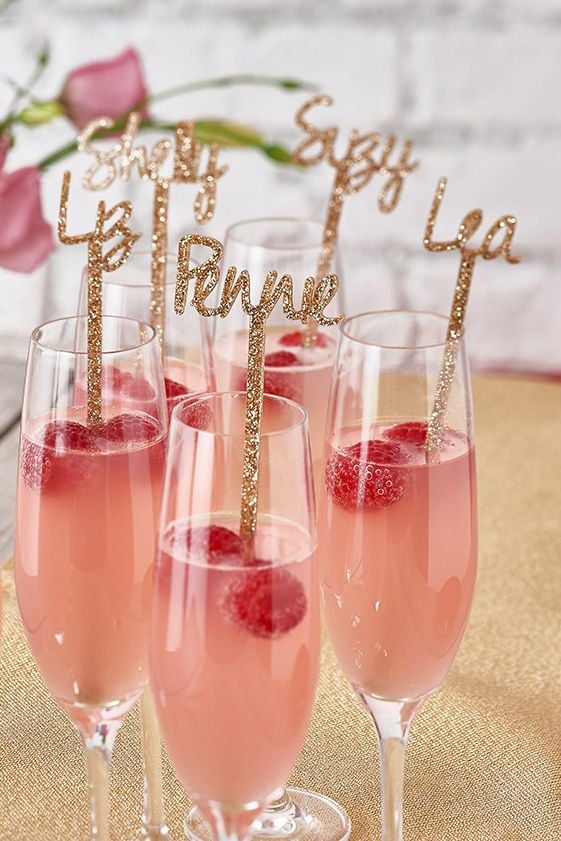 Jazz up your party drinks and make them personalized with these Personalized Gold Glitter Drink Stirrers!
It's the little details like this that make a party fabulous!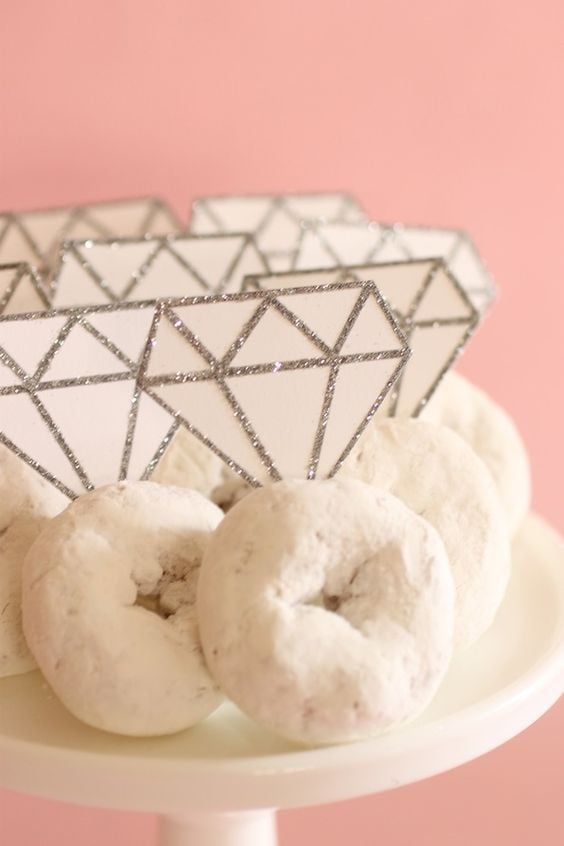 Looking for easy bachelorette party food ideas? How cute are these Engagement Ring Donuts?!
There's nothing better than clever and easy bachelorette party ideas like this!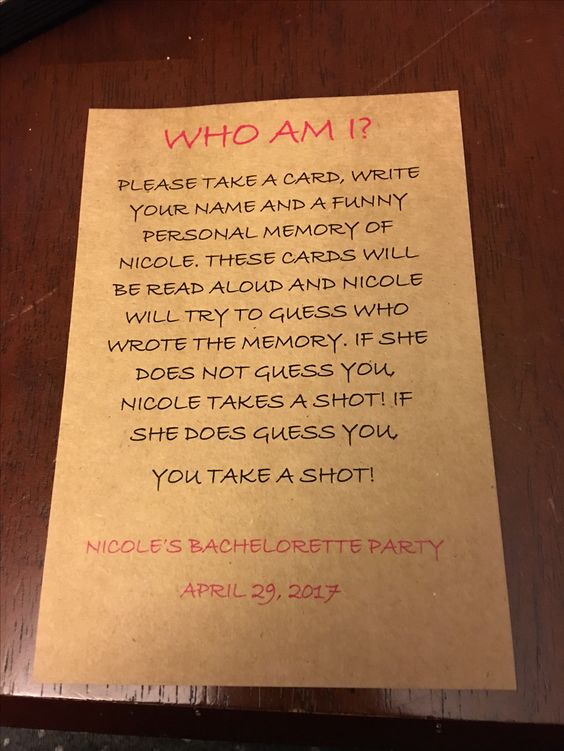 Looking for another fun bachelorette party game idea? This Who Am I Game is another great idea for a fun girl's night!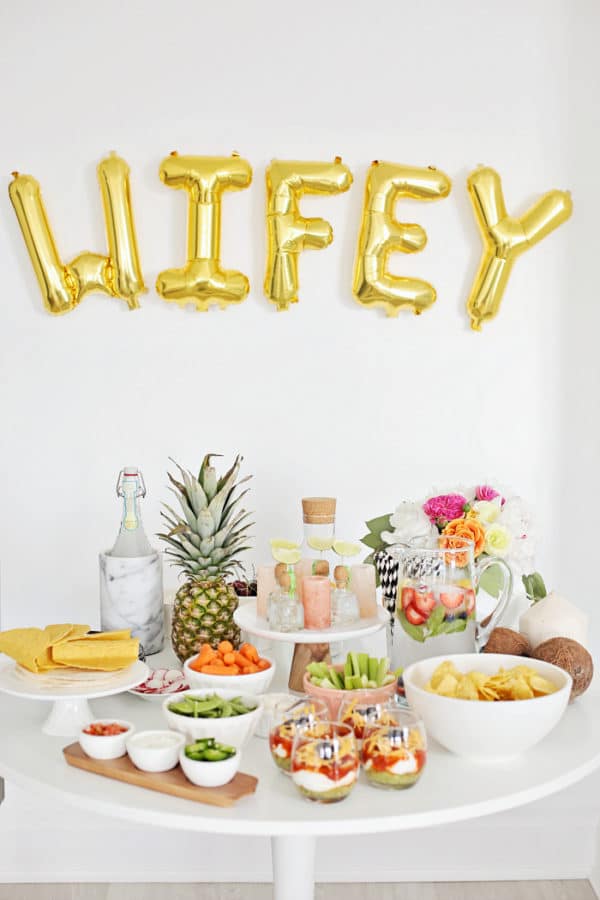 We're totally digging this stylish Bachelorette Party Food Table with the WIFEY balloons!
It's so easy to put together a food presentation like this for a bachelorette party.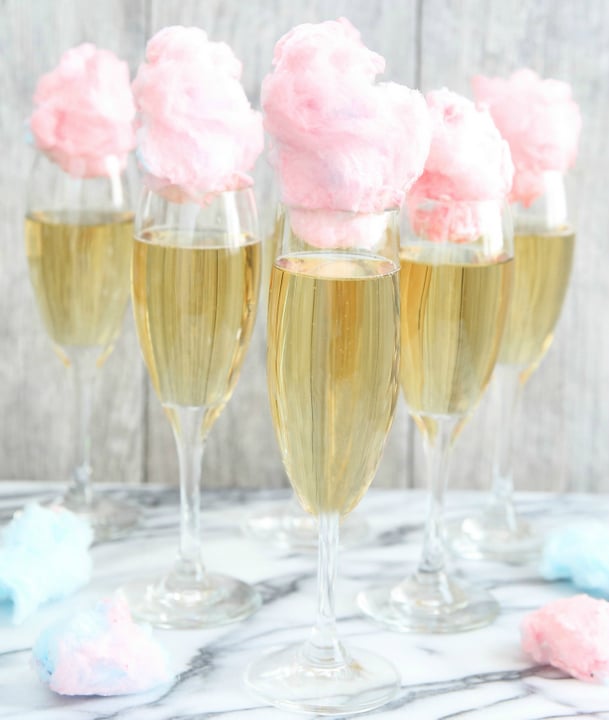 Cotton Candy Champagne is a must-have for any bachelorette party! So don't forget this fun idea!
These fun bachelorette party ideas are a sure-fire way for How to Plan a Fabulous Bachelorette Party!
Which ideas are your favorites? Let us know in the comments below.
Looking for more party ideas? Don't forget to follow us on Instagram @prettymyparty and Pinterest and join us in our private Facebook group.
SaveSave
SaveSave
SaveSave
SaveSaveSaveSave
SaveSave
SaveSave
SaveSave
SaveSave
SaveSave
SaveSave
SaveSave
SaveSave
SaveSave