Easy Candy Stuffed Ritz Recipe
"Compensation was provided by Ritz via Mode Media. All opinions are my own."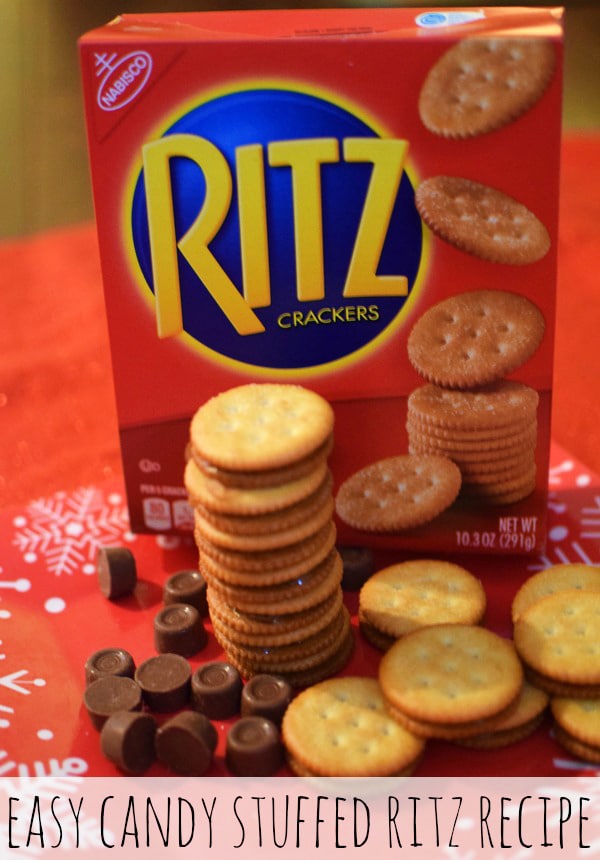 Ritz Crackers are a must-have for holiday entertaining, but we're making your holidays a little sweeter with this Easy Candy Stuffed Ritz Recipe. I recently tried this super easy treat and it's too delicious not to share! This holiday party snack is the perfect combination of salty and sweet. Put it out with your holiday appetizers and see for yourself how guests will flock to them! Warning: You can't just eat 1!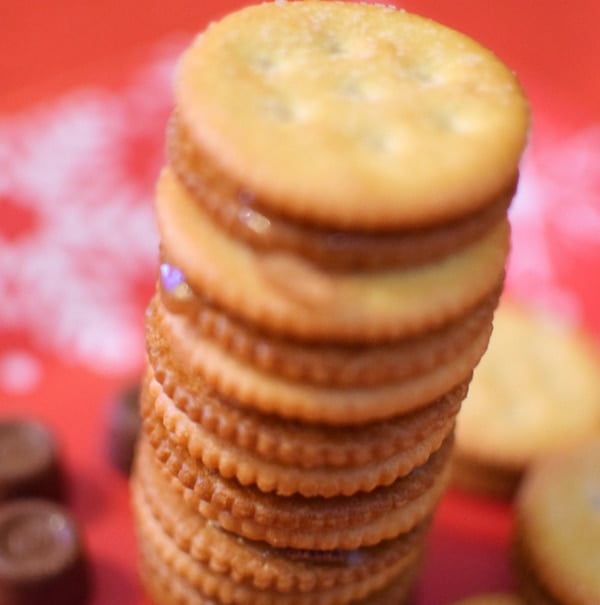 With the hustle and bustle of the holidays, you might be in a time crunch to plan, shop, cook, bake, and clean before entertaining at your home. That's why this recipe is so great. It only takes 3 to 5 minutes in the oven and they're ready to enjoy! Kids will love them too!
What you need:
Chocolate Covered Caramel Candies
Baking Sheet
How to make them:
Preheat oven to 325 degrees.
Place Ritz cracker face-side down on a baking sheet. Top with an unwrapped candy.
Bake for 3-5 minutes, until chocolate is soft and not melted. This takes only 3-5 minutes. Top candy with another Ritz cracker. Cool completely, serve and enjoy!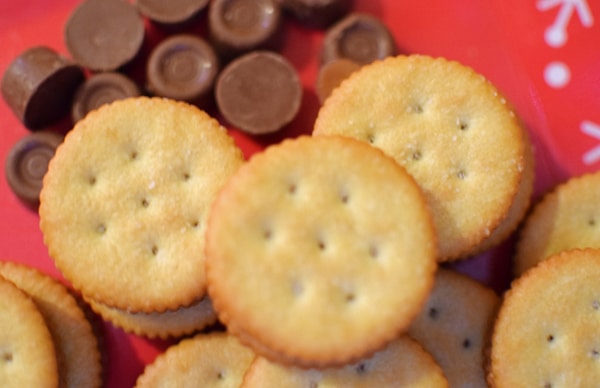 Everyone in my house really enjoyed these Easy Candy Stuffed Ritz Recipe and they take little work and effort, which is perfect when you are in a time crunch! What do you think? Will you try these at home? Let us know in the comments below!
The best presents aren't always under the tree. RITZ; Life's Rich.