Christmas Tree Trimming Party
"This is a sponsored post written by me on behalf of Walmart.com. All opinions are my own."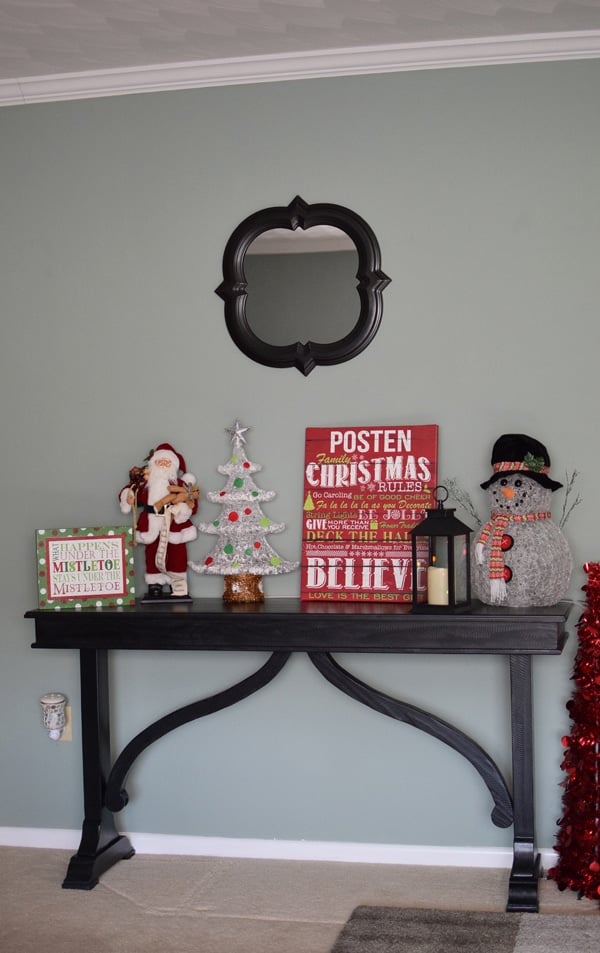 It's finally the holiday season! Oh how I love this time of year. It's just so magical with all of the lights, trees and festive decor! We recently moved into our first home over the Thanksgiving holiday and I was so excited to get the place organized, and more importantly, ready for Christmas! We always host family at our home for the holidays, but I thought it would be fun to have the family over to see our new home and help us decorate for the holidays and trim the tree with affordable decor from Walmart.com! What a blast we had at our Christmas tree trimming party!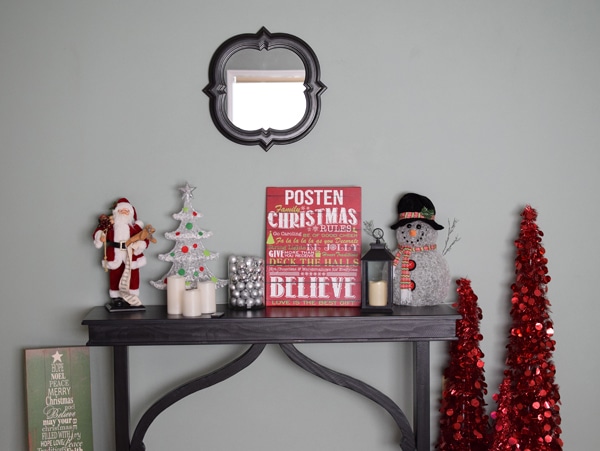 In our last home, we had a fireplace, but our new home doesn't have one, so when I came across this gorgeous black Altra Furniture Console Table, I knew it would be the perfect piece in our new home. Now, I have a great place to display my holiday decor! I also found the modern and stylish black mirror above the console table from Walmart.com, as well. It goes perfectly with the console table and I'm thinking about adding one or two more mirrors above the console table since they are so affordable and give the space a modern and stylish feel. There are so many affordable and stylish ways to decorate your home with Walmart.com, especially for the holidays!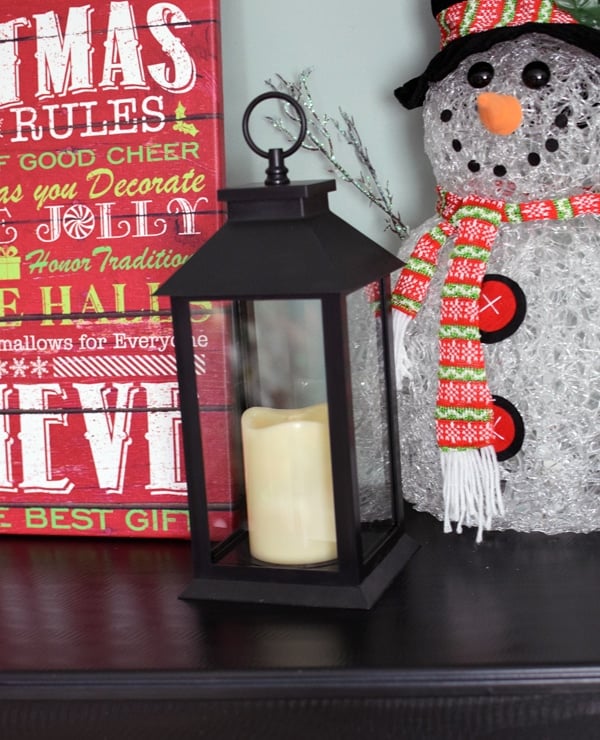 I was looking to add some ambiance to my console table, in addition to my holiday decor, and this stylish LED black lantern was just the thing I needed. I may even add one or two more to my console table. I love the look of various sized lanterns together. Plus, I can also use it long after the holidays, so it's a win-win!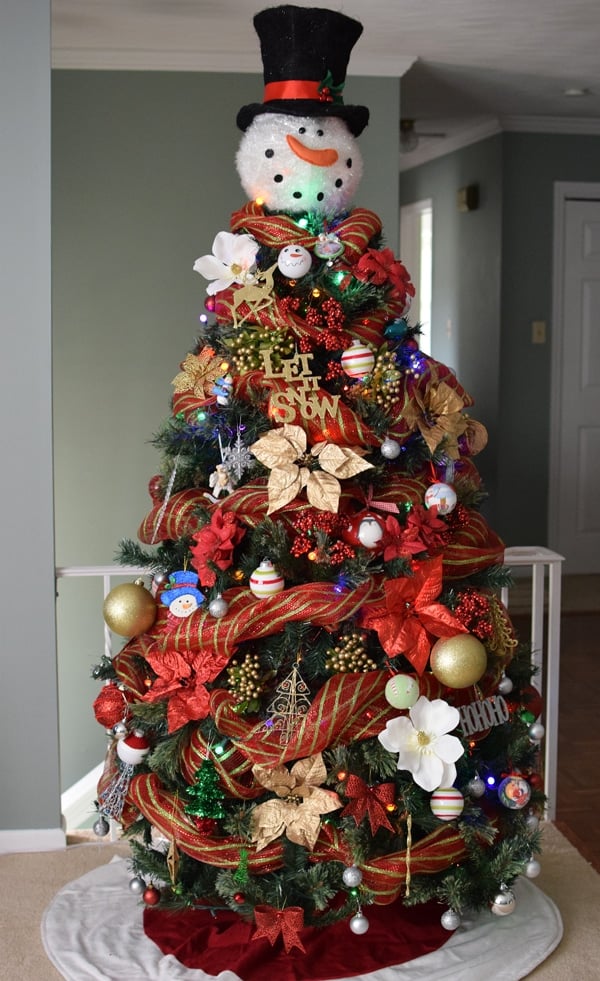 Here it is … our Snowman Christmas Tree! I love the way it turned out! I wanted to keep traditional Christmas colors of red and green and I'm so glad I did. With pretty ornaments from Walmart.com my tree is complete!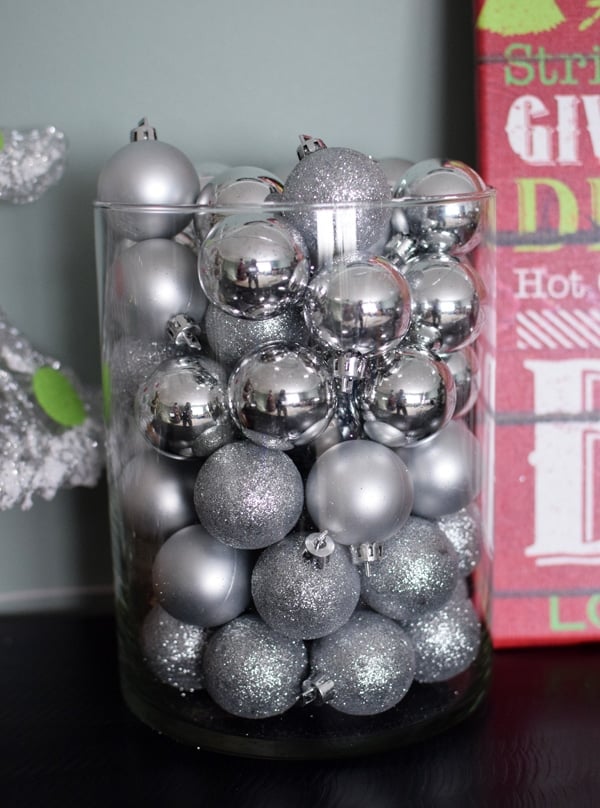 Walmart.com is the perfect place to go for affordable holiday ornaments and these silver ornaments put the right amount of sparkle on my tree. I had some leftover ornaments, so I put them in a glass vase and added them to the holiday decor on the console table!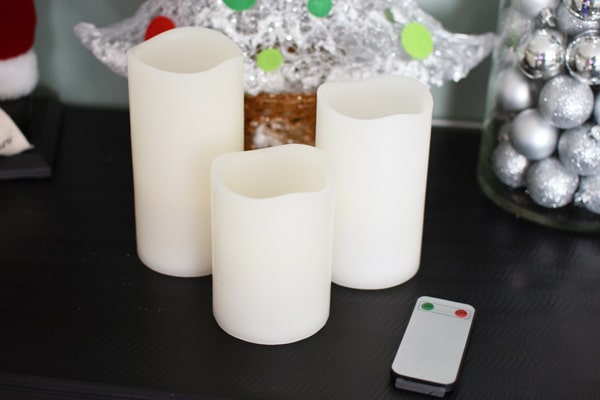 Another great item to include in your holiday decor are these LED candles. They smell amazing and are the perfect thing to add some additional ambiance to your space. The black lantern above also included an LED candle. There's just something about Christmas, lights and candles that make the holidays so magical!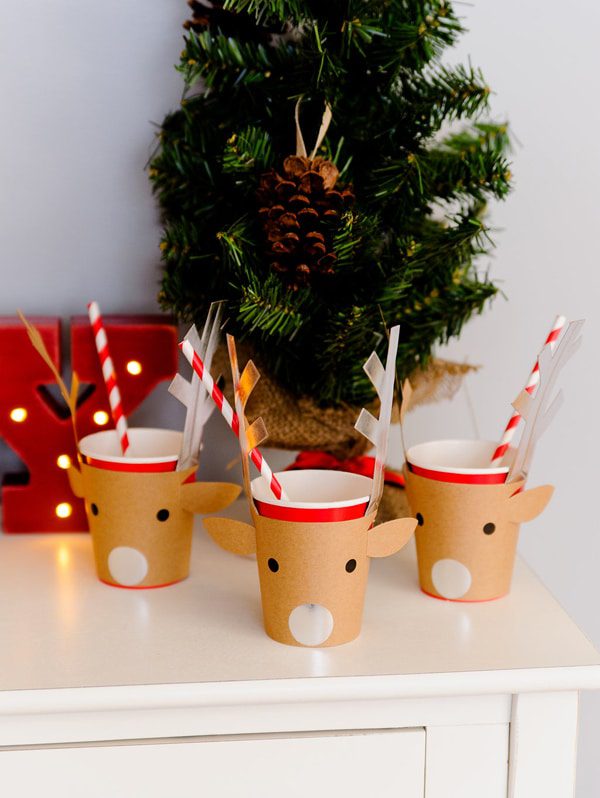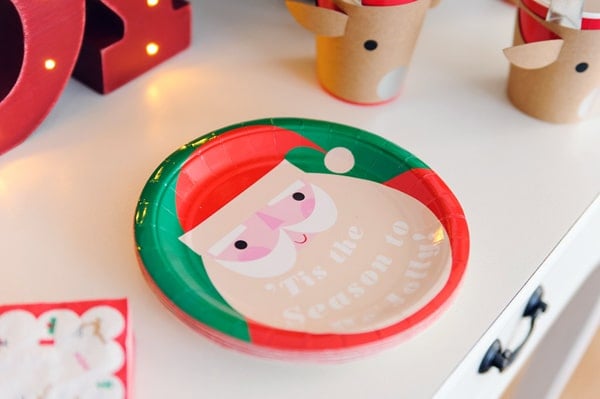 The holidays are the perfect time to gather with family and friends for a fun Christmas tree trimming party! Turn up the holiday music, enjoy some cookies and hot cocoa and decorate the Christmas tree. I can't think of anything better!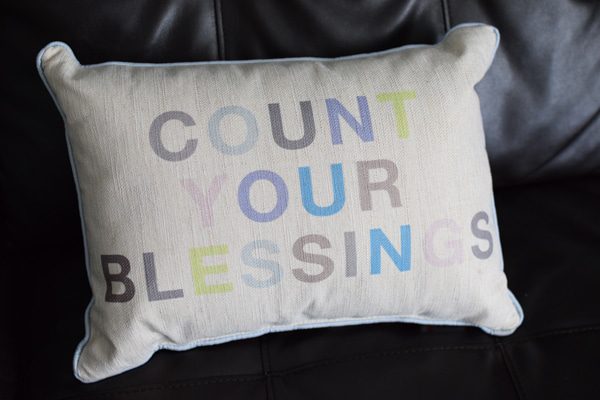 Sometimes we get so caught up in our busy lives, especially around the holidays, that we forget to " Count Our Blessings." I love that this pillow is a reminder of that! There's a great selection of affordable and stylish pillows just like this at Walmart.com that would make a great holiday gift!
"Walmart.com Home is the destination for affordable style. Find the newest trends in furniture, cookware, dining and décor, not to mention exclusive collections like Better Homes & Gardens, The Pioneer Woman and 9 by Novogratz. All at prices that make it easy to make small updates throughout the year or change your style completely. #affordablestyle"