Easter Bunny Styled Photo Shoot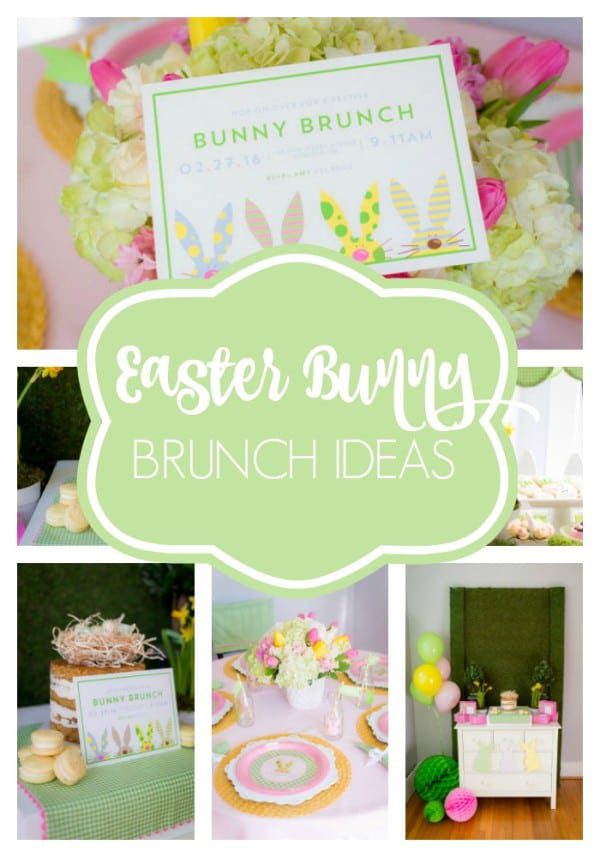 Spring is one of our favorite times of the year! Birds are chirping, there is the scent of freshly cut grass along with the blooming flowers. Little voices are playing outside screaming with glee, with the amazing feeling that comes when all is new and anything is possible. This Easter Bunny Styled Photo Shoot was inspired by the upcoming Easter holiday and bringing all of the little ones together for a fun party!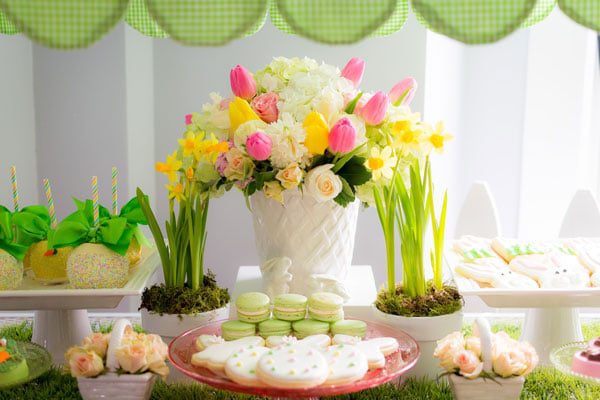 What better way to pull all of those feelings and imagery together than into a party for little ones and all of their friends to celebrate Easter?!
Some of the best in the business were enlisted by A Lively Affair to help put everything together and it all turned out wonderfully!
Christie from Buttercream & Sprinkles created those gorgeous cookies and macaroons. Did you get a look at those beautiful creations?! So impressive!
She also created the amazing Easter cake that was crafted for the party. We love the idea of the little "bird's nest" on top of the cake. So creative and unique!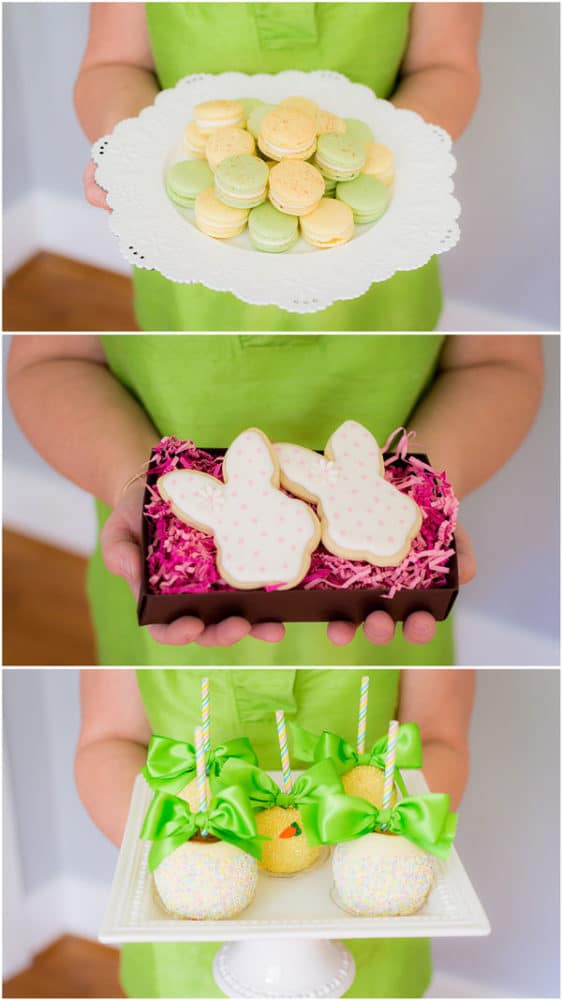 Other yummy treats were brought in for the event, as well. Bella's Bakery & Bowtique created the sweet Oreo's that the kids absolutely loved.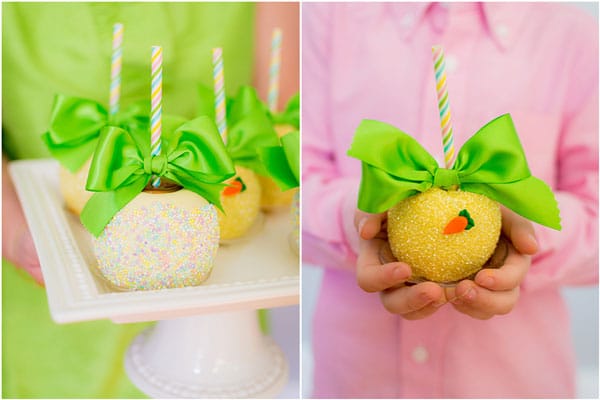 One of the big highlights for the party? The Gourmet Apples that were created by Roni Sugar Creations! What a unique idea and they were a big hit with the small guests.
Little Stitch Studio did an amazing job sewing the hostess cart awning, chair shrugs and napkins to perfectly coordinate with the stationary designed by WH Hostess.
We just love the great invitations that were made! How festive! We also love the color scheme that was used throughout the entire Easter party. So cute!
Finishing touches like the floral arrangement and blooming plants from Leslie Hartig Floral Design, sweet bunny decals from Monkey See Boutique and custom plates (with each guest's name on them!) from Create Ur Plate were all captured by the very talented and patient, Amber L. Richards Photography. Aren't the images just gorgeous?! No detail was missed!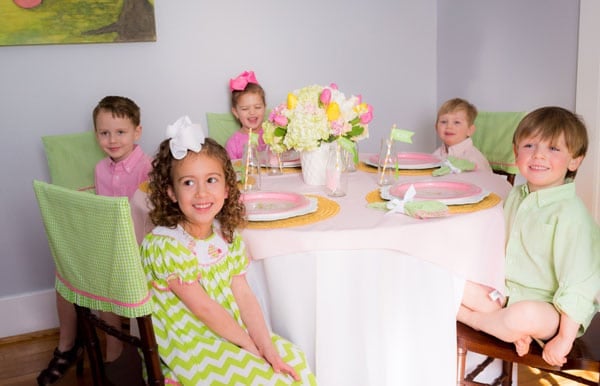 Everyone had a terrific time enjoying the sweets and treats, along with preparing for the Easter Bunny to arrive! What a great way to celebrate the Spring season and we absolutely love being able to share this styled photo shoot with all of you! How inspiring! Happy Spring!
Credits & Resources
Event Planner and Styling: A Lively Affair // Photography: Amber L. Richards Photography // Cake, Iced Cookies & French Macarons: Buttercream & Sprinkles // Stationary: WH Hostess // Gourmet Apples: Roni Sugar Creations // Oreo's: Bella's Bakery & Bowtique // Floral: Leslie Hartig Floral Design // Designer: Little Stitch Studio // Rentals: Acclaimed Events // Decals: Monkey See Boutique // Plates: Create Ur Plate
Shop for these fun products to create your own Easter Bunny party:
Try Amazon Prime 30-Day Free Trial
Check out these other Easter features on Pretty My Party!