DIY Valentine's Day Countdown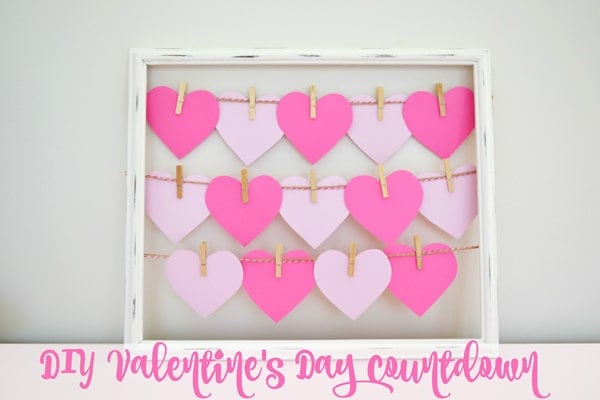 What better way to countdown to the sweetest day of the year than with special love notes to the ones you cherish the most?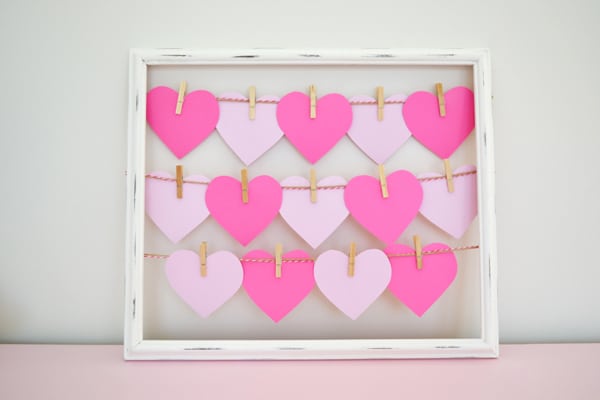 This DIY requires few supplies and a whole lot of love. To get started, you will need two large sheets of scrapbooking paper in any color of your choice (we used two different tones of pink), some twine, scissors, a heart-shaped template and clothes pins.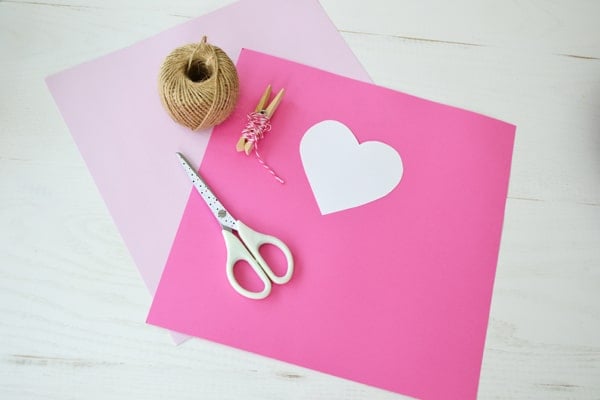 Using the heart-shaped template, I cut out 14 hearts (7 in each of the two colors). I then wrote sweet notes on the back of each one. It wasn't hard to think of all the ways I love my sweet little ones.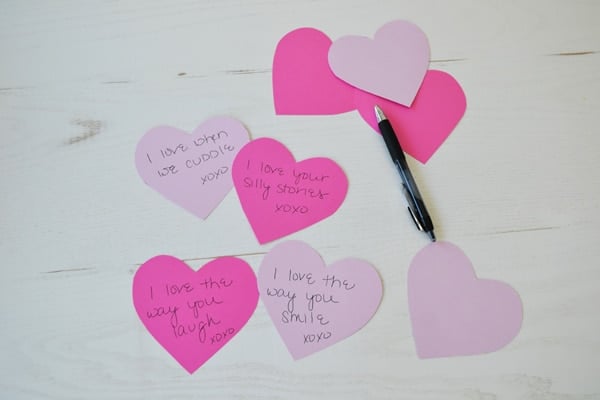 I used an old frame I had lying around, popped out the back and taped 3 rows of the twine across the back.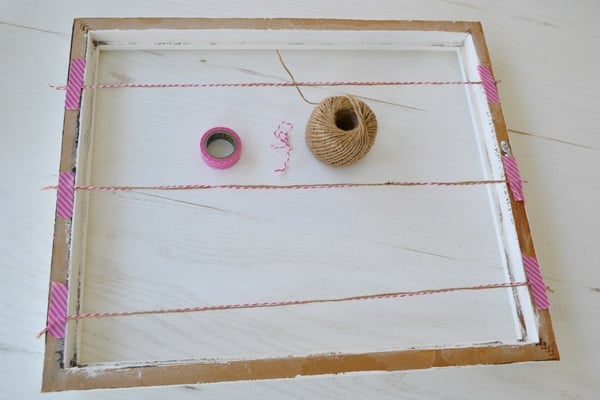 Then I placed my love notes along each of the three rows. Each morning when my sweets wake up, they can take that day's love note down and read each of the ways I love them. It's a sweet, yet simple way to countdown to Valentine's Day! xoxo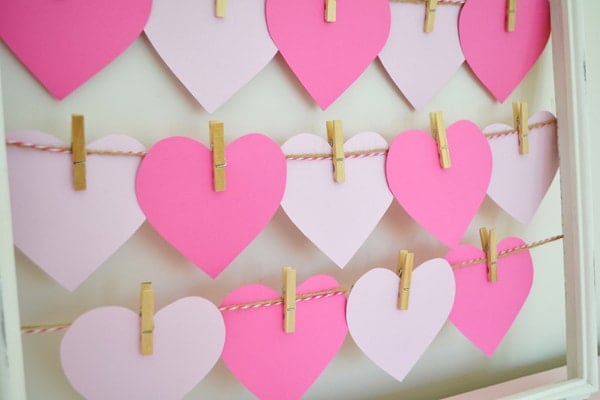 Michele is the owner and designer of Sweet Threads, a clothing and lifestyle brand. With a passion for styling, fashion and design combined with the inspiration of her three young children, Sweet Threads was born. She hopes to inspire others as she shares DIYs, crafts, recipes and more! Website // Etsy Shop // Facebook // Twitter // Pinterest
Plan a fabulous Heart-Themed/Valentine's Day Party with these fun party products!
Sign up for a 30-day free trial of Amazon Prime and get your Valentine products with free 2-day shipping!
Check out these other DIY features on Pretty My Party: