10 Creative Baby Keepsake Ideas
As a mom, I know how quickly times passes and children grow. Before my son was born, I knew I wanted to do a scrapbook of his "firsts." There are so many fun and creative ways you can preserve those precious and fleeting baby memories. Here are 10 Creative Baby Keepsake Ideas that are not only perfect for any parent, but would even make a great gift idea for that special mom, dad or family in your life.
10 Creative Baby Keepsake Ideas

What would your reaction be if your husband made a wonderful baby keepsake for Mother's Day or your birthday? I know I would totally melt and give him the Best Hubby Award! Since we're all about celebrating life's special moments here, I love the fact that you can make something so unique and special honoring one of the best days of your life – the birthday of your precious baby! Whether you craft a Christmas ornament with your baby's footprint, or create a shadow box of your baby's hospital outfit, you will always have that special keepsake to help remind you of those precious memories. Do you have a favorite keepsake here? Let us know in the comments below!
DIY Baby Shadowbox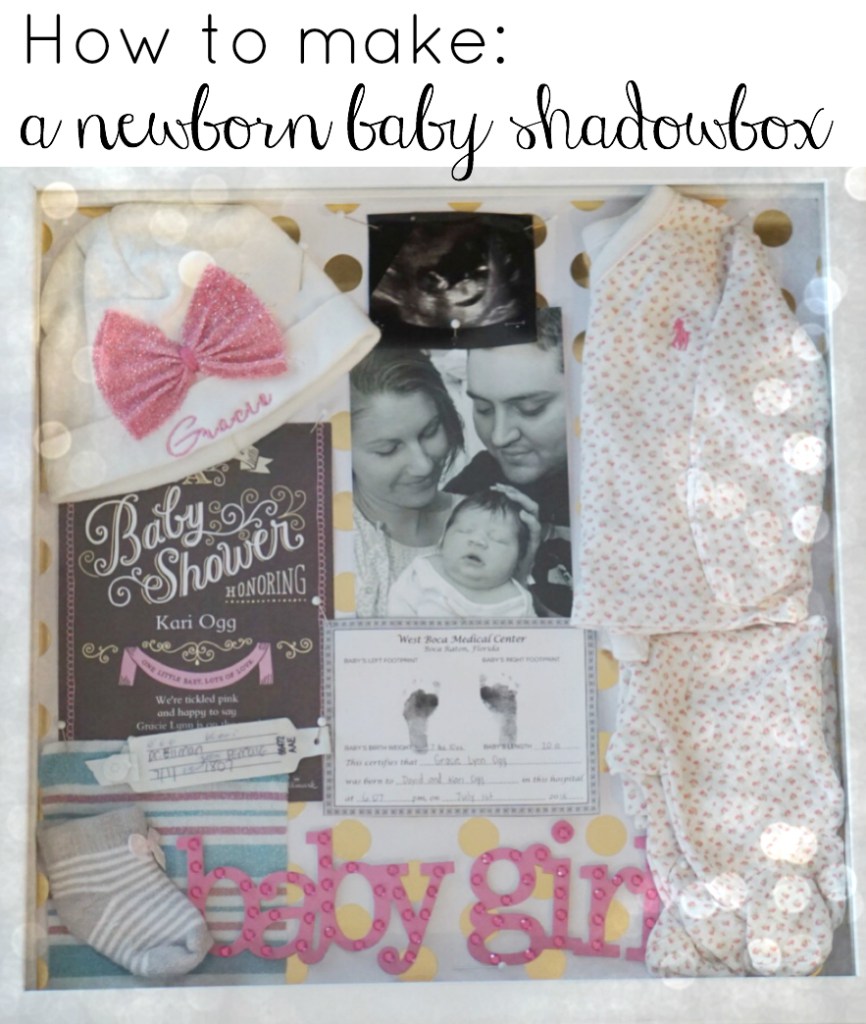 Check out these baby features on Pretty My Party!