50 Baby Registry Must Haves
This feature contains affiliate links. Please read our full disclosure policy.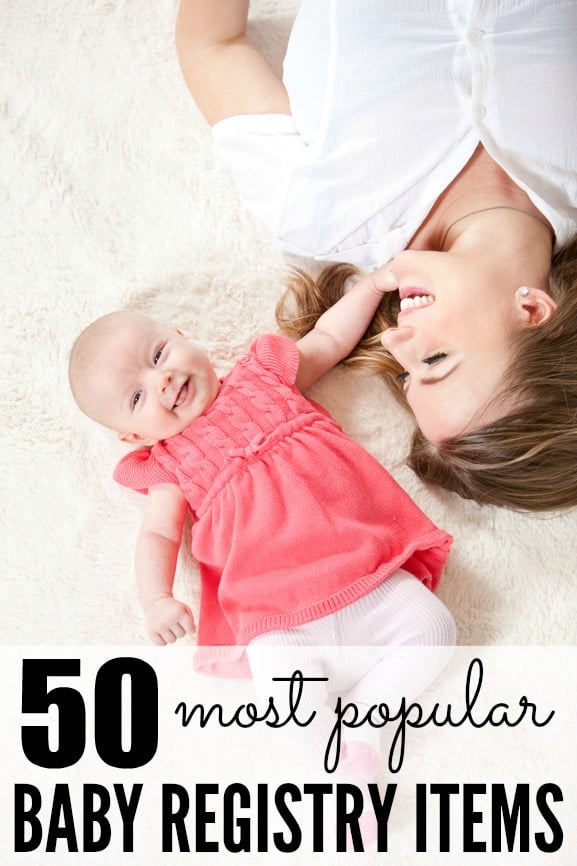 When I was pregnant with my son, I was so overwhelmed with everything I needed for a new baby. There were so many choices for car seats, baby monitors, bottles, etc. I wasn't sure what to put on my registry and the thought of putting one together just completely stressed me out. Now that I'm not new to the mom game anymore, I wanted to put together a helpful list of items that first-time moms can turn to when starting their baby registry. As a mom, I LOVE Amazon for all of my kid and baby essentials. I'm an Amazon Prime member too, so everything ships for FREE and is on my doorstep in 2 days. This makes life so much easier! So, if the thought of putting together your baby registry has you running for the hills, then check out our list of Amazon's 50 Baby Registry Must Haves. These are the top-selling baby registry items for moms and this guide will make putting your registry together a whole lot easier. And, if you're planning a baby shower, be sure to check out these 15 FREE Baby Shower Printables and 9 FREE Monthly Printable Baby Stickers, What's one baby item you can't live without? We would love to hear. Let us know in the comments below.
Shop the best-selling baby registry items on Amazon here:
Shop Amazon – Create an Amazon Baby Registry