Cowgirl Themed Birthday Party
Ashley of Cupcake Express styled this adorable Cowgirl Themed Birthday Party for her daughter who was turning 5! She incorporated bandannas into the printables and party decor. Burlap was used for the backdrop and mini hay bales and small wooden crates were used to hold sweets on the dessert table. Brown and hot pink bandannas were tied together and strung in front of the dessert table as a banner.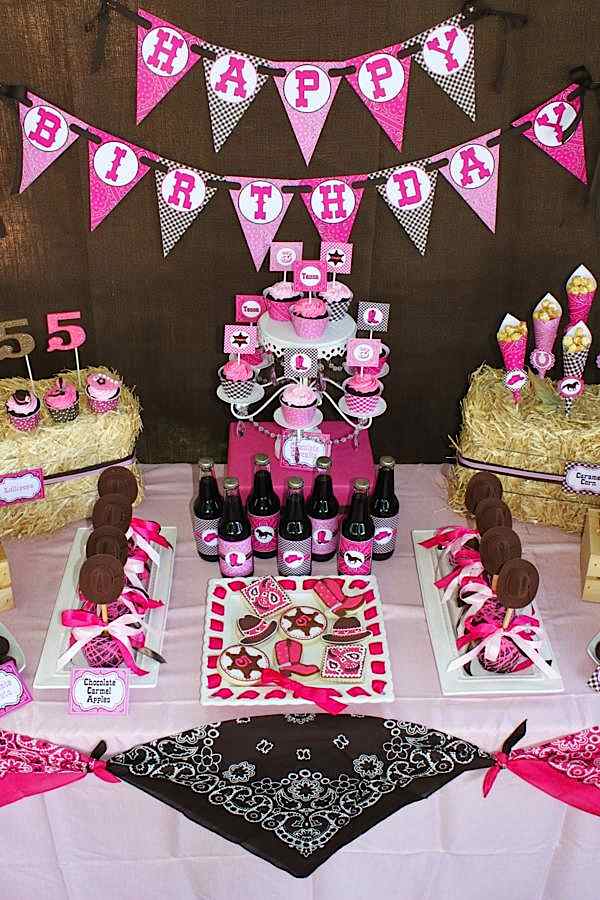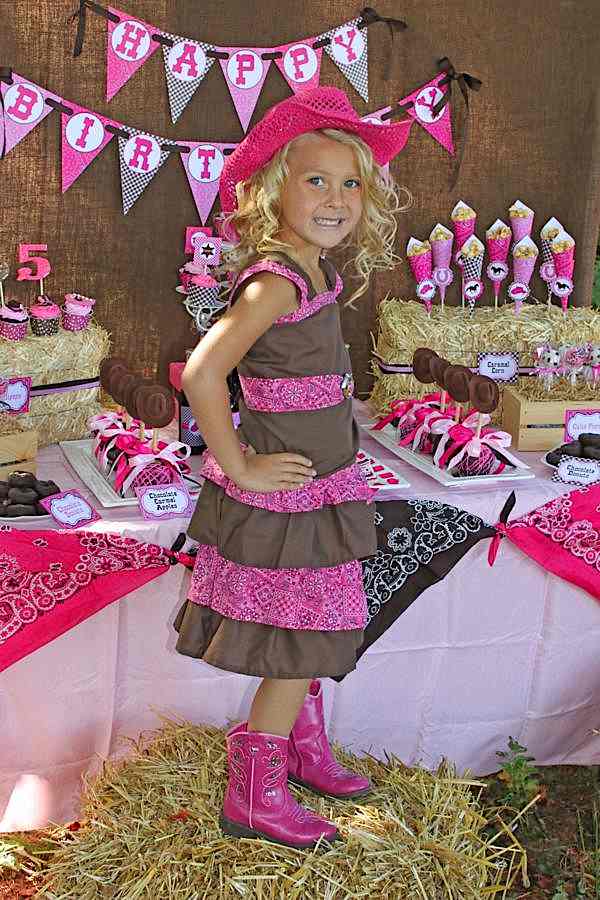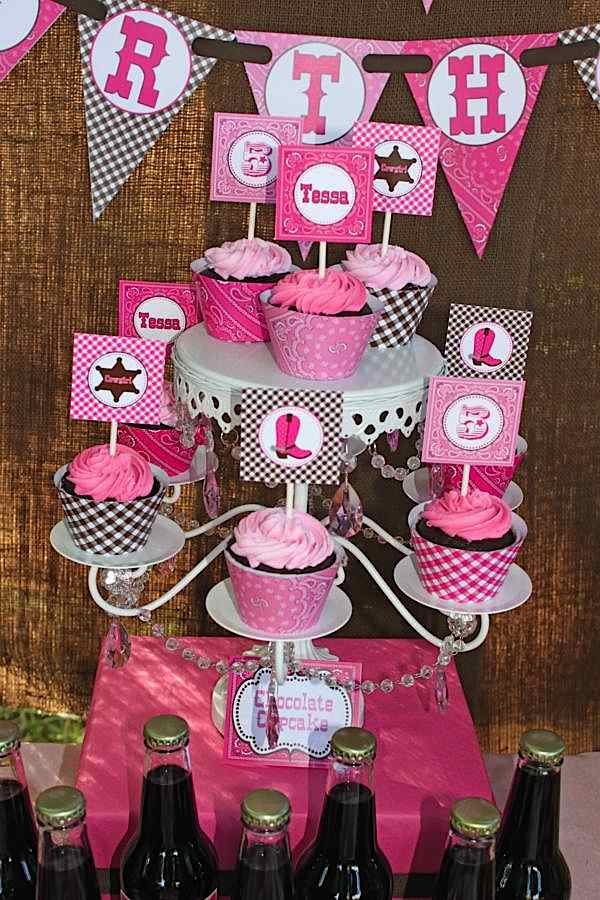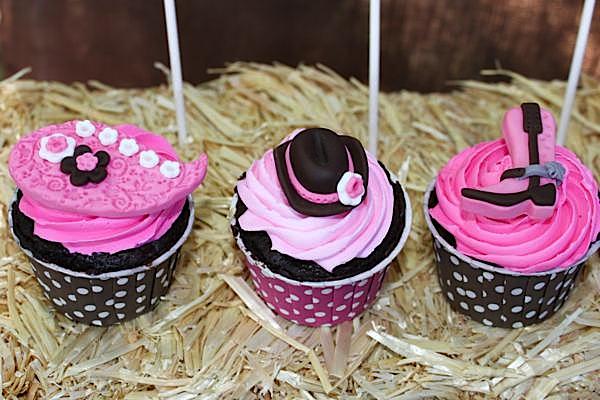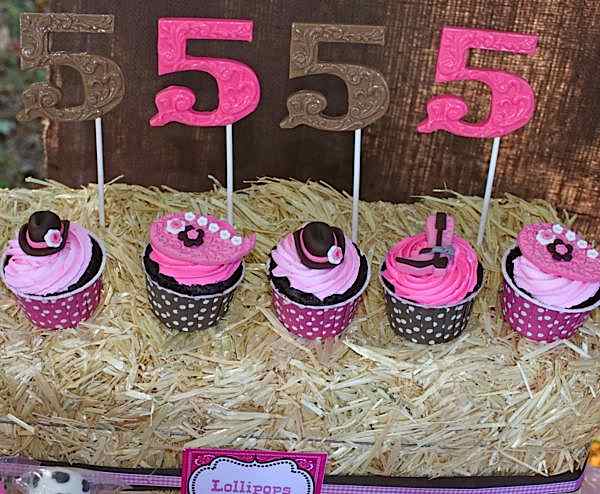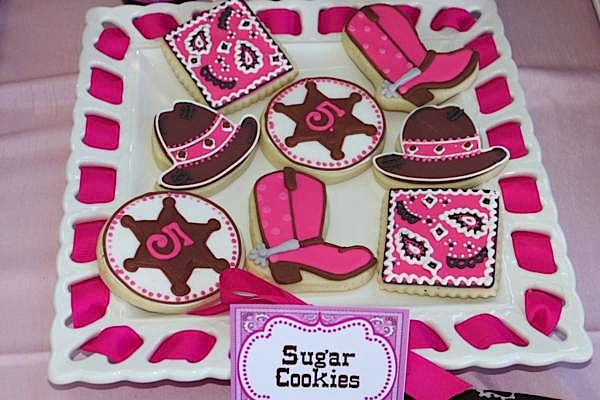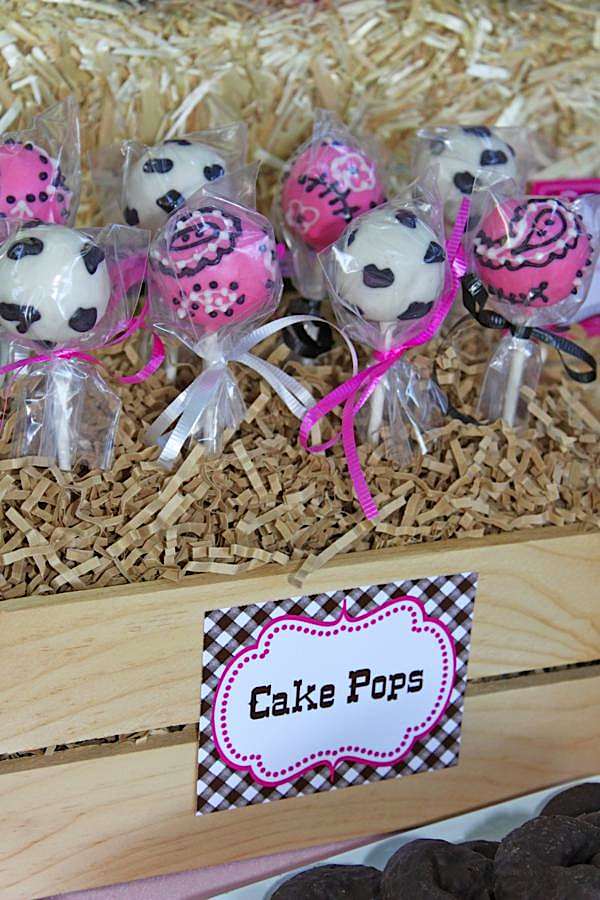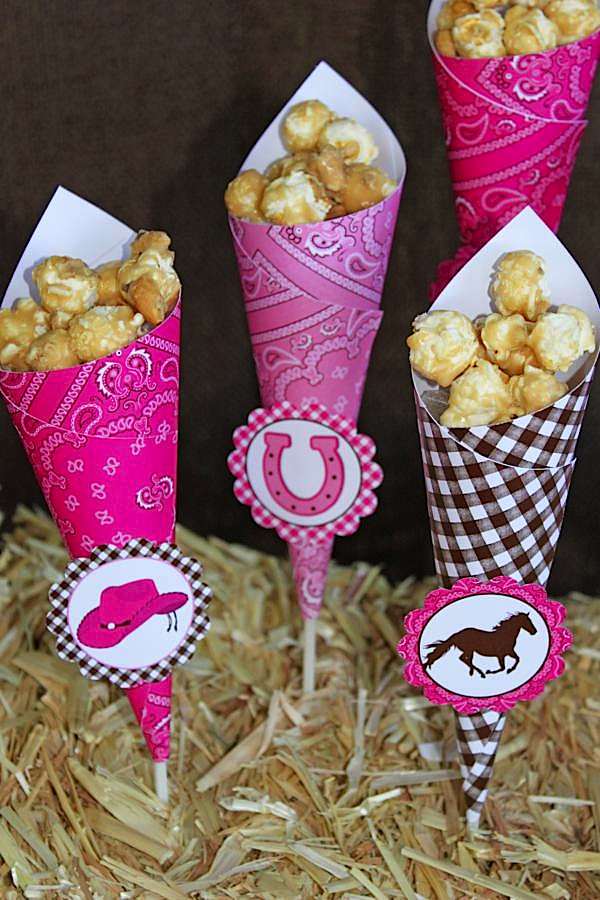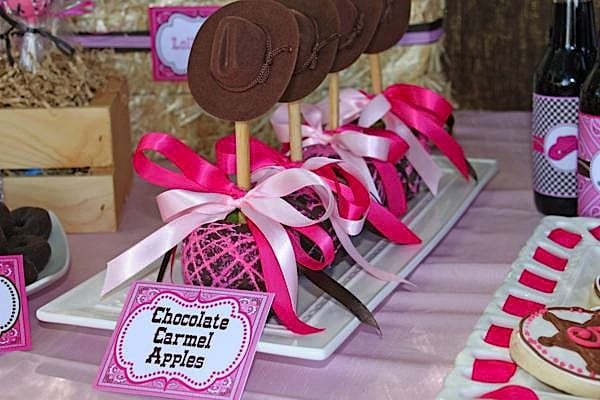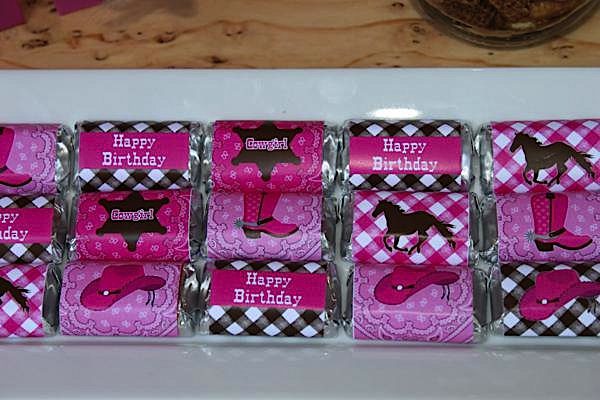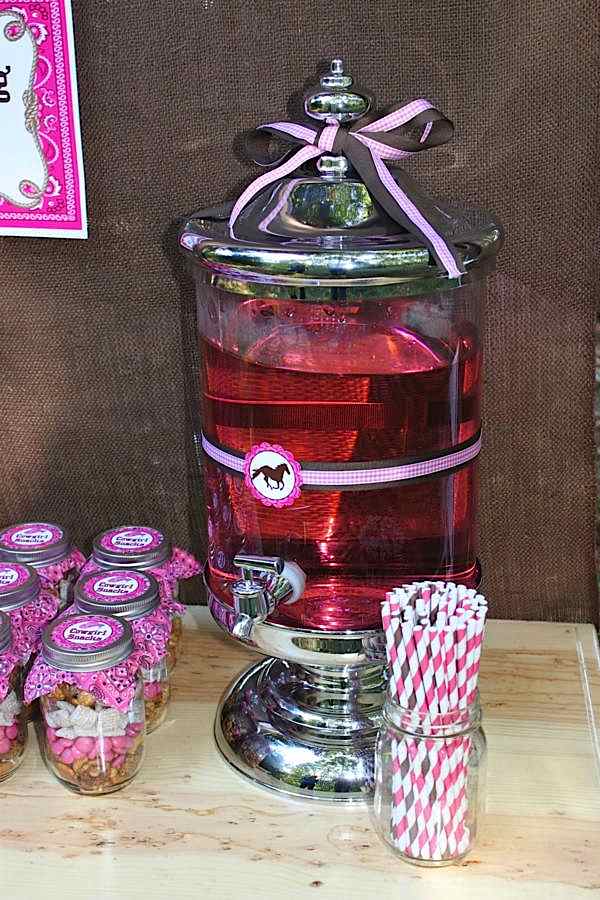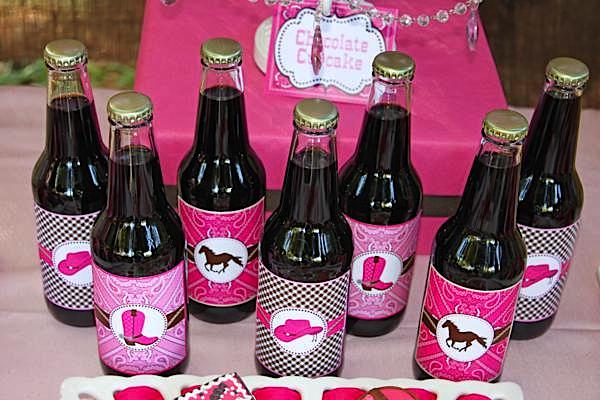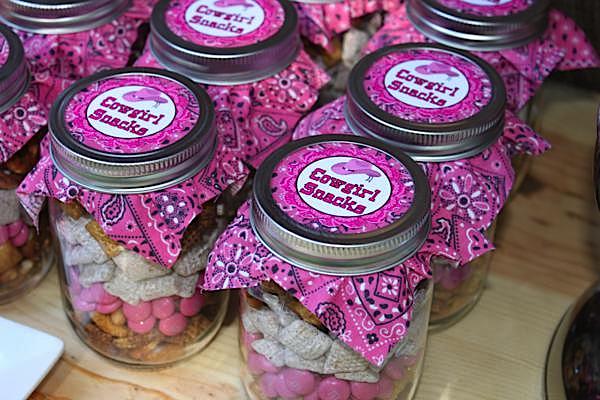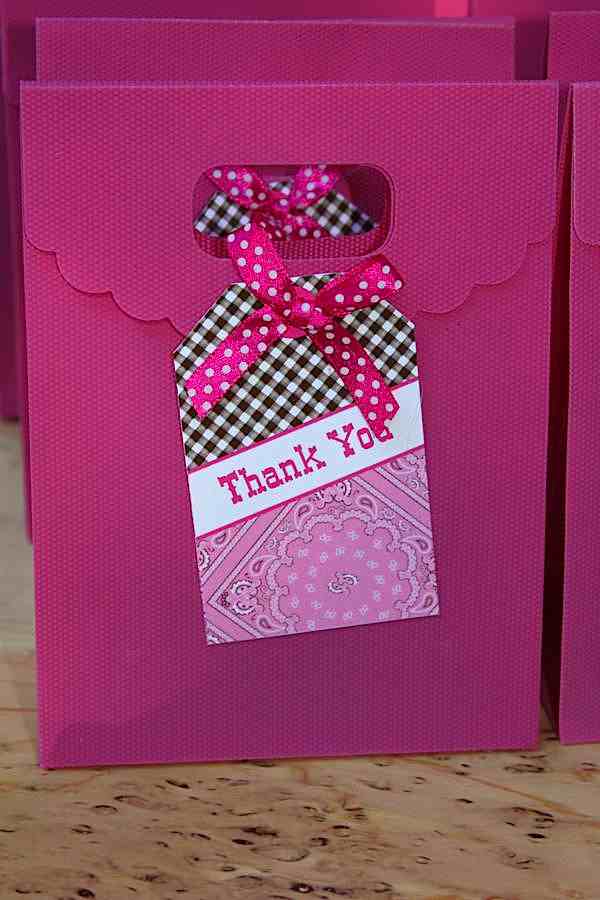 Lynlee North Beckett made the gorgeous cowgirl fondant toppers. Half of the cupcakes were topped with fondant toppers and the other half with the printable cowgirl toppers for the centerpiece. Sweets also included yummy caramel apples from Roni's Sugar Creations. They were dipped in caramel and then chocolate and topped off with some hot pink drizzled chocolate. She then finished them with some bows and little cowgirl hats. Too cute!
On the other hay bale there were No. 5 lollipop suckers from Vintage Confections. There were also some cute paisley and cow print cake pops from Cupcake Cuties Bakery. Hayley Cakes and Cookies make the adorable cowgirl cookies that matched the theme perfectly! Small cones were made out of the extra pattern paper from the cowgirl printable package. A stick was added to place them in the bay hales and then were filled with caramel corn. Mini chocolate donuts and root beer were also served.
For the favors, small mason jars were filled with trail mix. Pink paisley print fabric squares were used to cover the mix. Printable stickers that said "Cowgirl Snacks" were placed on each favor. There were also mini cowgirl chocolates and pink favor bags filled with cowgirl goodies for the kids to take home.
What's your favorite detail in this Cowgirl Themed Birthday Party? Let us know in the comments below!
Credits & Resources
Party Styling: Cupcake Express | Cowgirl Printables: Cupcake Express | Fondant Cupcake Toppers : Lynlee North Beckett | Sugar Cookies: Hayley Cakes and Cookies | Chocolate Caramel Apples: Roni's Sugar Creations | No. 5 Lollipops: Vintage Confections | Cake Pops: Cupcake Cuties Bakery | Cowgirl Outfit: Rachel Casey's | Paper Straws, Polka Dot Baking Cups: Cupcake Express | Mini Hay Bales: Michael's | Cowgirl Boots and Hat: Target | Printable Cowgirl Package: Cupcake Express
SaveSave