Construction Themed Birthday Party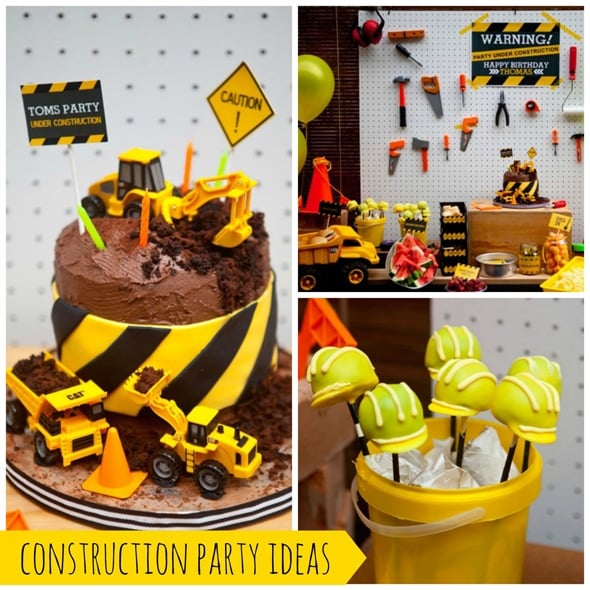 Every little boy likes to get down and dirty when given the chance! So when this birthday boy was asked what he'd like to do for his 4th birthday, of course he was going to pick a wonderfully planned Construction Themed Birthday Party! How could he resist?! Mom decided to expand on the construction theme by calling it the "Come Dig With Me" birthday extravaganza and that is EXACTLY what this birthday boy wanted to do! These Construction Party Ideas are perfect for any little guy!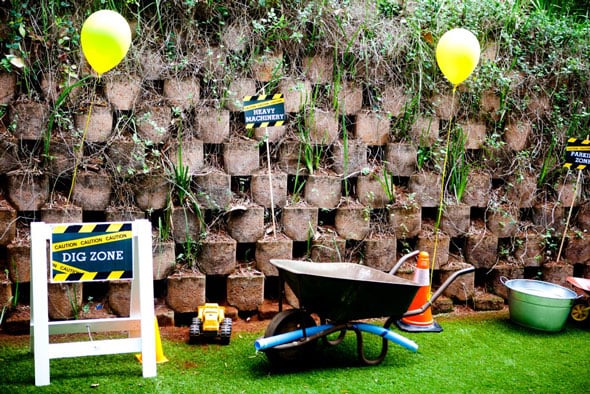 The party was held in the family's backyard with approximately 25 people in attendance. Two main construction colors were used for the primary theme – orange and black, of course!
This little guy loves all things messy and playing with construction toys any chance he can get, so Mom had an easy time fitting the theme into their everyday life! She designed all of their own party printables and set up the entire party only with help from her family! (Check out their awesome party printable Etsy Shop!). The entire party was a DIY dream and WOW … everything turned out to perfection!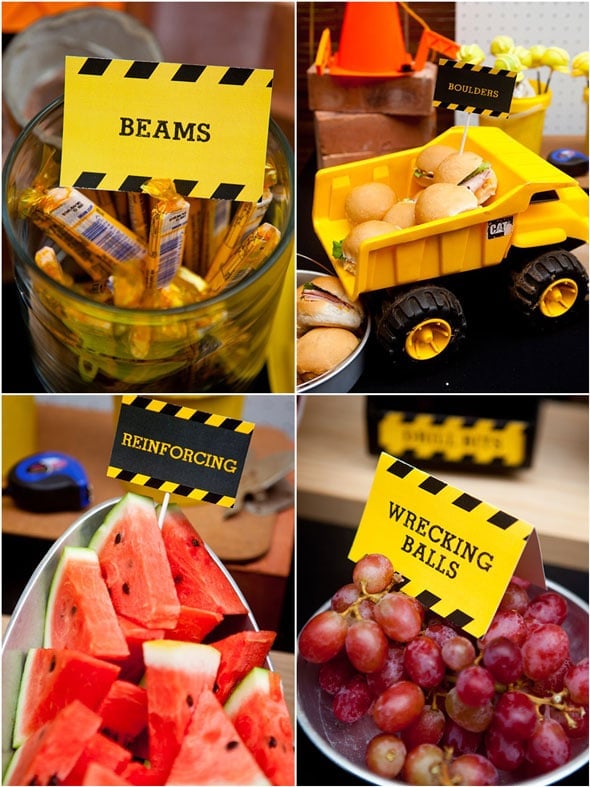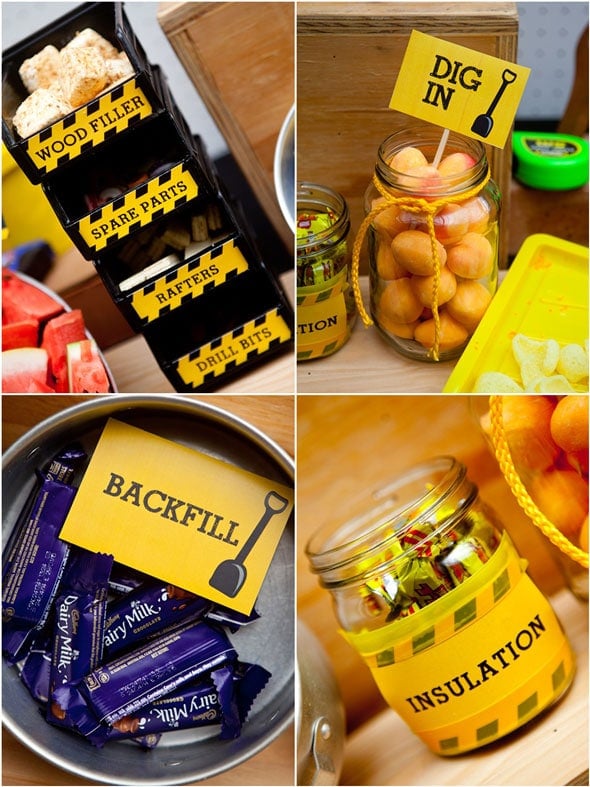 Since it was a construction themed birthday party, it was very important to serve "construction food," so they had everything from wrecking balls (grapes) to drill bits (chocolate bars) for all of the little construction workers to nibble on. They loved it!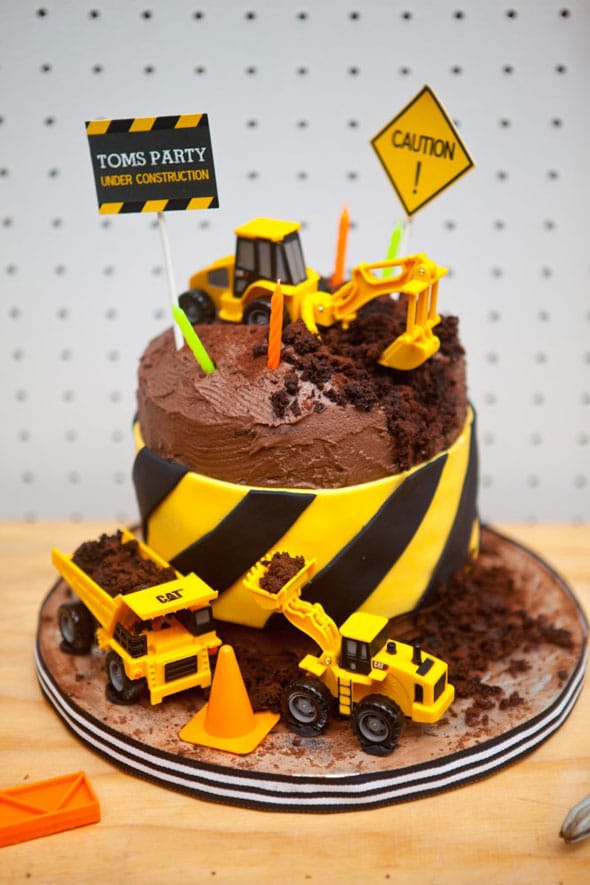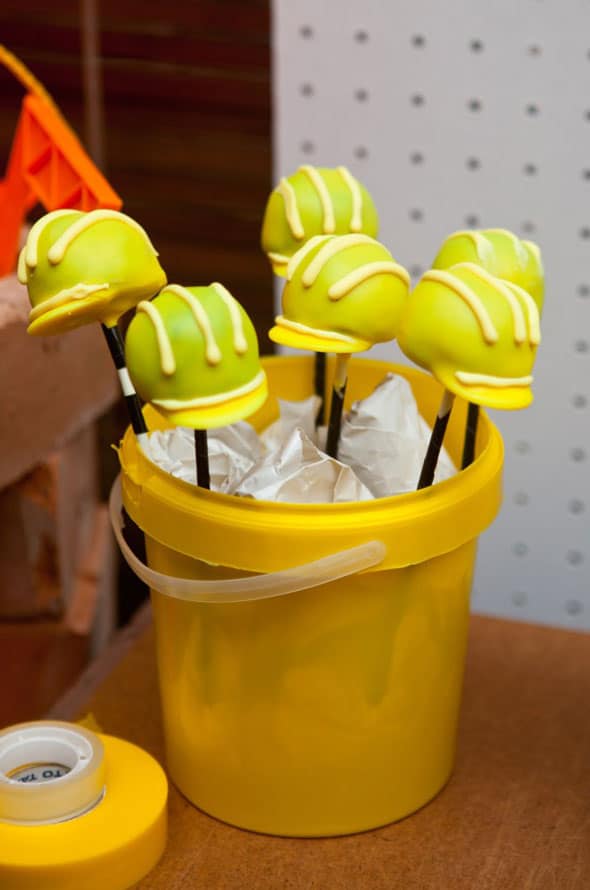 There was also a chocolate construction cake and chocolate hard-hat cake pops created by Marlise Ross Cakes. Oh my! These were by far the highlight of the party. Look at how adorable those are!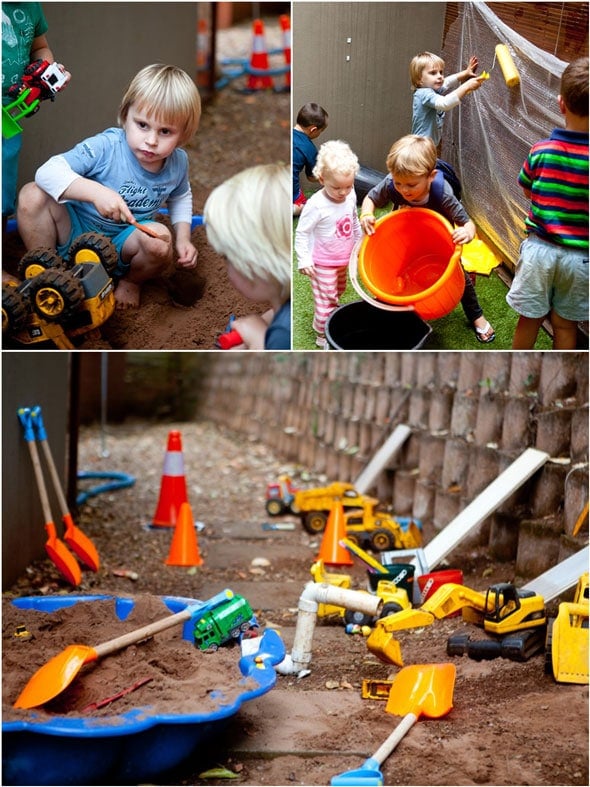 There were many activities for all of the kiddos to participate in. They were digging in the sandpit and painting the walls with wet paint (water and paint rollers). The more messy the activity was, the more fun they had!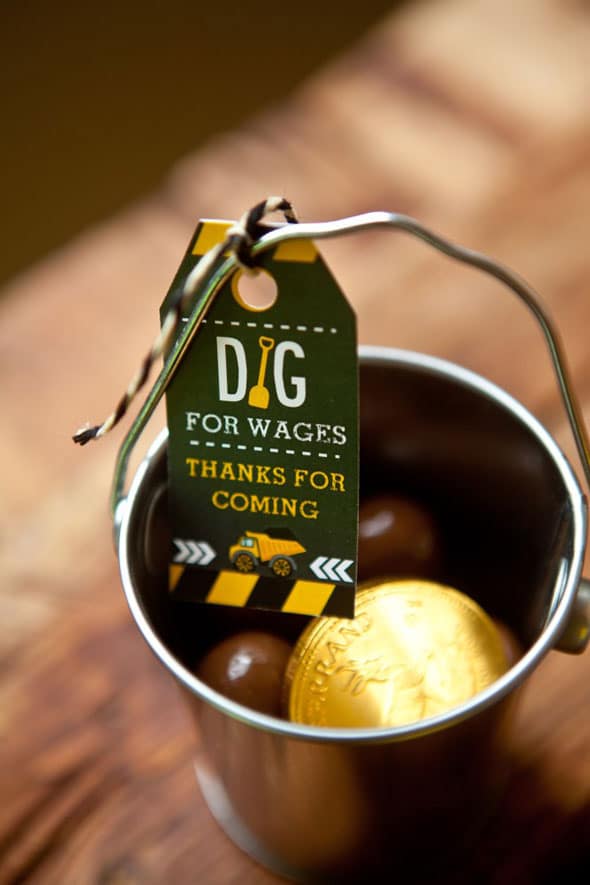 Party favors were absolutely adorable. They were little buckets with chocolate balls and gold chocolate coins as wages for these extremely hard-working construction workers! They loved them!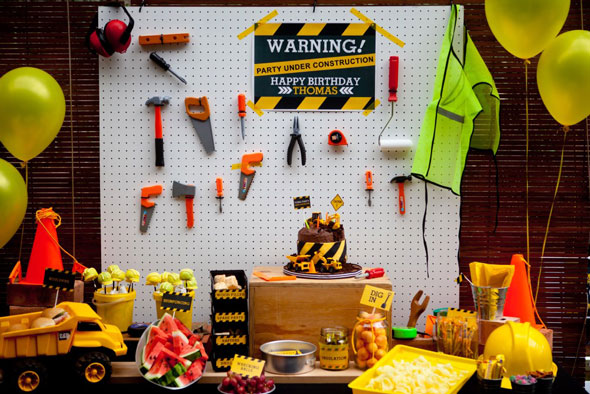 It is definitely safe to say that this little birthday boy had a BLAST at his party. Way to go Mom on pulling together an amazing birthday party!
Credits & Resources
Shop our favorite Construction Party Decor and Gifts:
Sign up for a 30-day free trial of Amazon Prime and get free 2-day shipping on your construction party products!
SaveSave