Colorful Sweet Shoppe Birthday Party
This Colorful Sweet Shoppe Birthday Party, styled by Paiges of Style, is every little girl's dream party! There was ice cream, candy, cupcakes, and cake galore! The details of this Sweet Shoppe Party are so SWEET! Colorful party decor and a dessert table made to look like a sweet shoppe were all picture-perfect!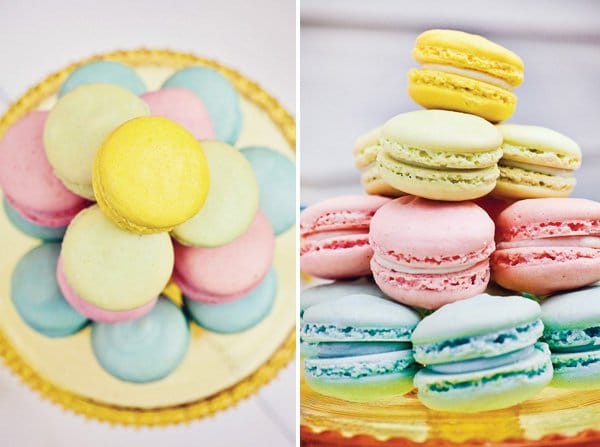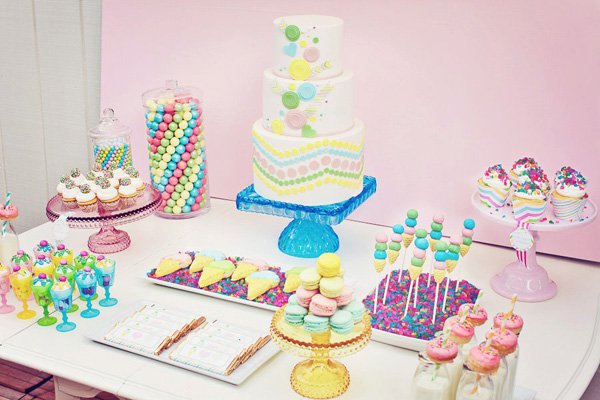 Paige of Paiges of Style put together this fun and colorful party for her daughter Charley's third birthday. From the chevron layered candy and gumball necklaces, to the rock candy cupcakes, this party is definitely a SWEET one! The best part is the framed ice cream art made out of Sixlets! AMAZING! Other party decor included seersucker pennant banners, custom stamped spoons with Charley's name on them, and colorful mason jars! Party-goers decorated cookies and had fun collecting sweets from the lollipop pinata in their custom fabric favor bags. Stationary designed by Paiges of Style included colorful chevron stripes, ice cream cones, hearts, and lollipops. Which details from this Colorful Sweet Shoppe Birthday Party are your favorites? Let us know in the comments below!
For more party ideas, follow us on Instagram @prettymyparty and Pinterest and join us in our private Facebook group.
Party Vendors
Party Styling and Paper Goods: Paiges of Style
Photography: Betsy Blue Photography
Cake Stands and Glass Jars: The Sugar Rush Shop
Cake: Hey There, Cupcake!
Cake Pops: 'kCreative' Cake Pops
Pinata: Whack
Shutters, Dessert Table & Pink Chair: Vintage Revivals
Macaroons and Cookies: Baked
SaveSave