This colorful rainbow book party for kids includes fun desserts, decorations, party supplies and more!
This Colorful Raindrops Party by Petite Social is so much fun! We love the idea of a kids book party! If you have book-loving kids, consider turning their favorite children's book into a creative book party or playdate, complete with fun decorations, party supplies, food, favors, and more!
Katie Nguyen Wells, event stylist and founder of Petite Social, designed this cute playdate photoshoot using inspiration from the children's book, Raindrops: A Shower of Colors by Chiêu Anh Urban, Illustrated by Viviana Garofoli. This innovative concept book with see-through raindrops show how different colors blend to make new ones. Since the book was all about colors, a rainbow-themed party was a no-brainer!
This book was the perfect reason to throw a colorful rainbow party! Who doesn't love a rainbow themed party, right?! There are so many creative rainbow party ideas you can incorporate into your kids book party.
Shop these Rainbow Party Ideas: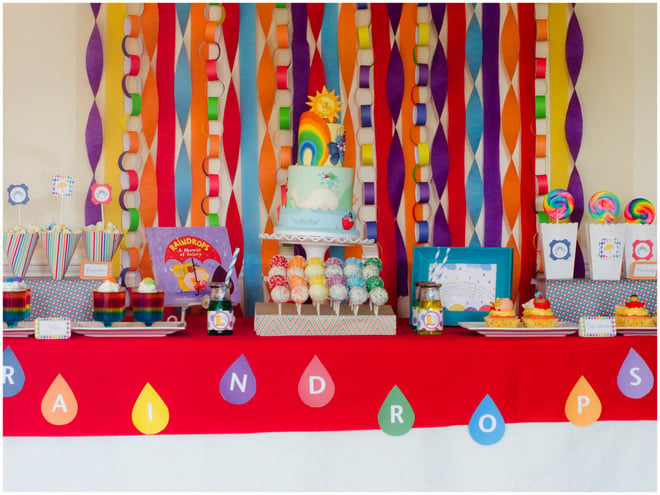 Colorful Raindrops Book Party Ideas
Fun rainbow dessert table
DIY Rainbow Streamer and Paper Chain Backdrop
Colorful crayon wreath decoration
Candy-coated popcorn in rainbow striped cones
Rainbow jello cups
Coloring and craft station
Rainbow cake pops
Amazing cake with animals from the book
Rainbow raindrops banner
Rainbow Lollipops
Rainbow Favor Bags
Awesome fondant cupcake toppers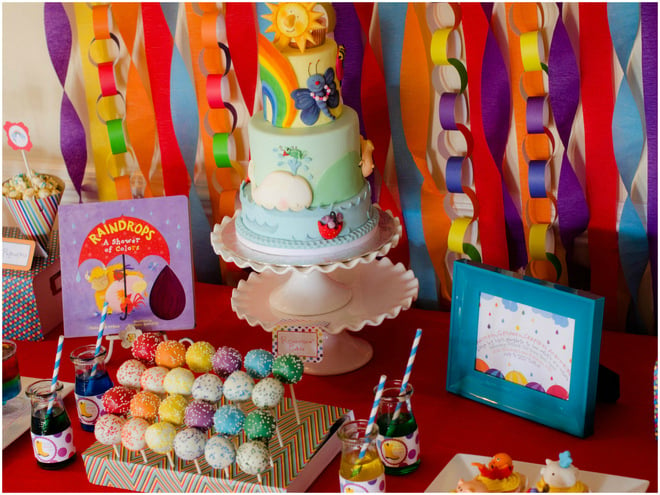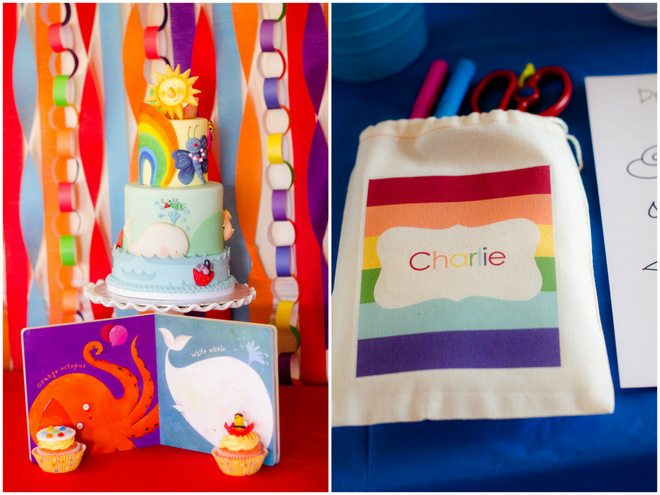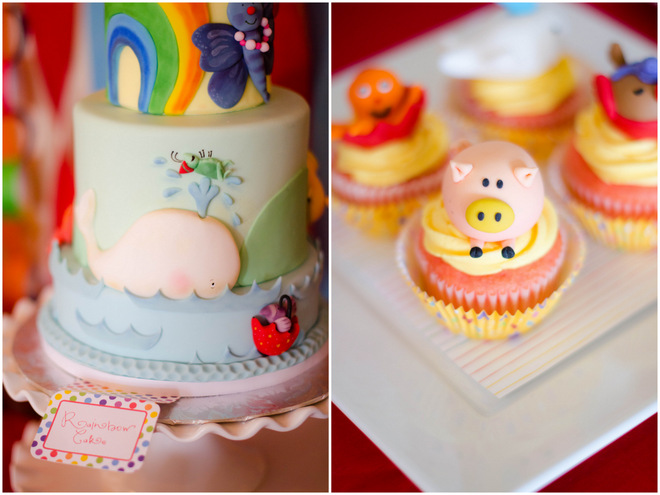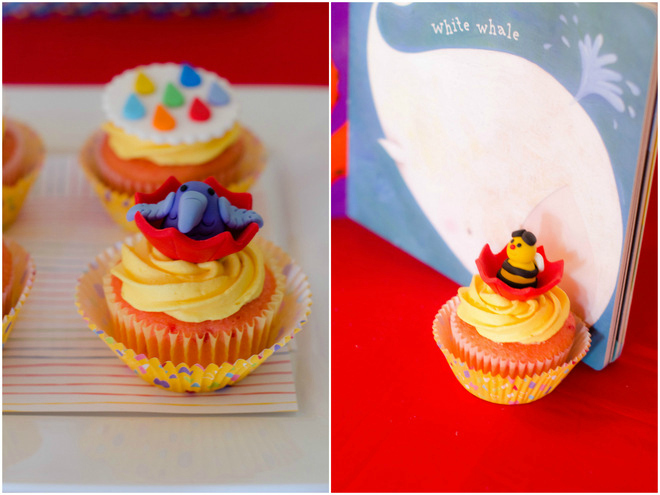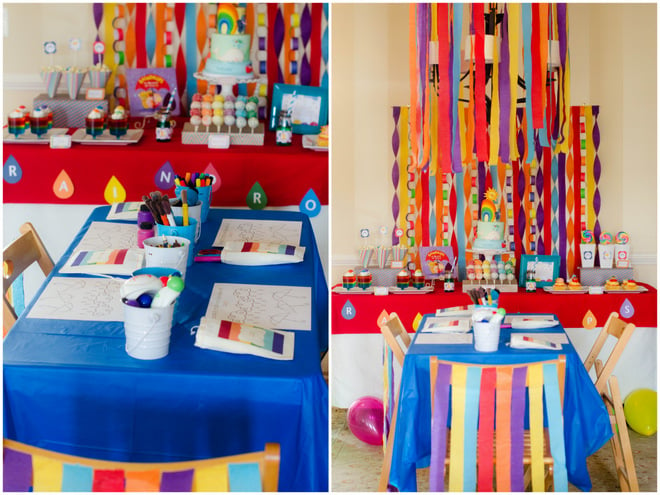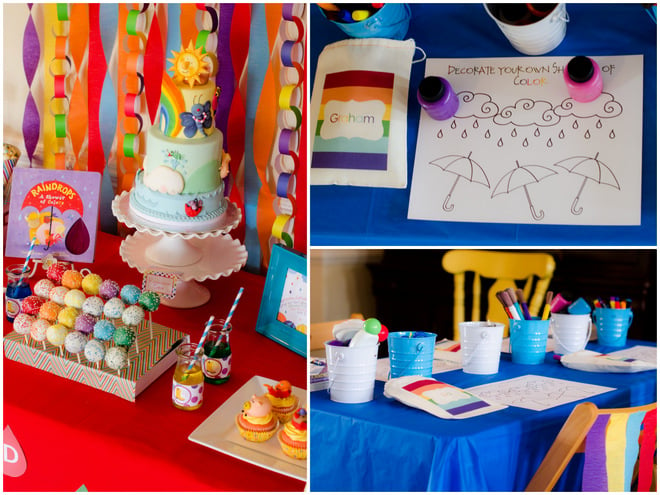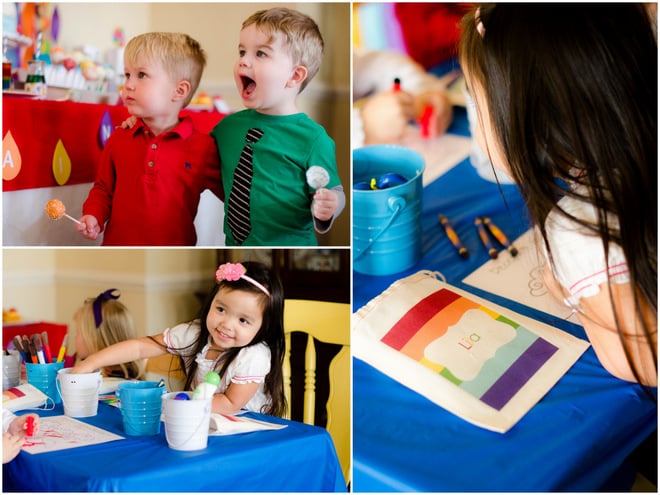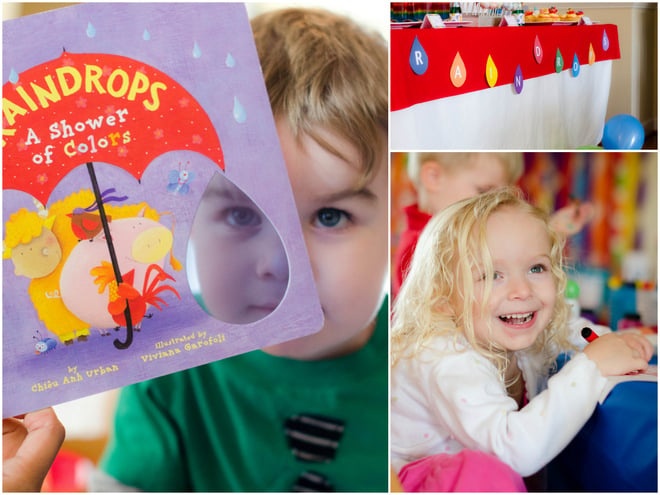 Going with a playdate feel, Katie created a colorful rainbow dessert table and kids coloring and craft station. She created a colorful backdrop with a mix of paper chains and streamers to add some variety. The dessert table was filled with some amazing goodies and desserts.
In addition to making rainbow jello cups and candy-drizzled popcorn, Sugar High created a fabulous cake, incorporating animals from the book. Lynlee's Petite Cakes created the adorable fondant toppers, and Custom Cakebites provided a colorful collection of cake pops.
Each child received a coloring worksheet and sat down at a craft station, which was filled with markers, paint, and crayons. Guests left the party with their very own copy of Raindrops and a rainbow goodie bag from the Paper Nook.
What's your favorite party ideas in this Colorful Raindrops Book Party?! Let us know in the comments below.
For more party ideas, follow us on Instagram @prettymyparty and Pinterest and join us in our private Facebook group.
Party Vendors
Event Styling: Petite Social
Book: Raindrops: A Shower of Colors by Chiêu Anh Urban, Illustrated by Viviana Garofoli
Photography: SweetBee Photography
Party Printables: Libby Lane Press
Custom Cake Designer: Sugar High
Fondant Cupcake Toppers: Lynlee's Petite Cakes
Cake Pops: Custom Cakebites
Party Favor Bags: Paper Nook
Rainbow Party Supplies and Decorations:
Sign up for a FREE trial of Amazon Prime and save on shipping costs!