Colorful Balloon Animal Themed Party
Royale Ziegler of But First, Party! created and designed this Colorful Balloon Animal Themed Party! What a creative party theme that any little one will love! The showstopper of this party is definitely the fun DIY balloon wreath with a large FUN balloon set in the middle. Did you also notice the adorable balloon animals incorporated into the wreath?! Seriously adorable!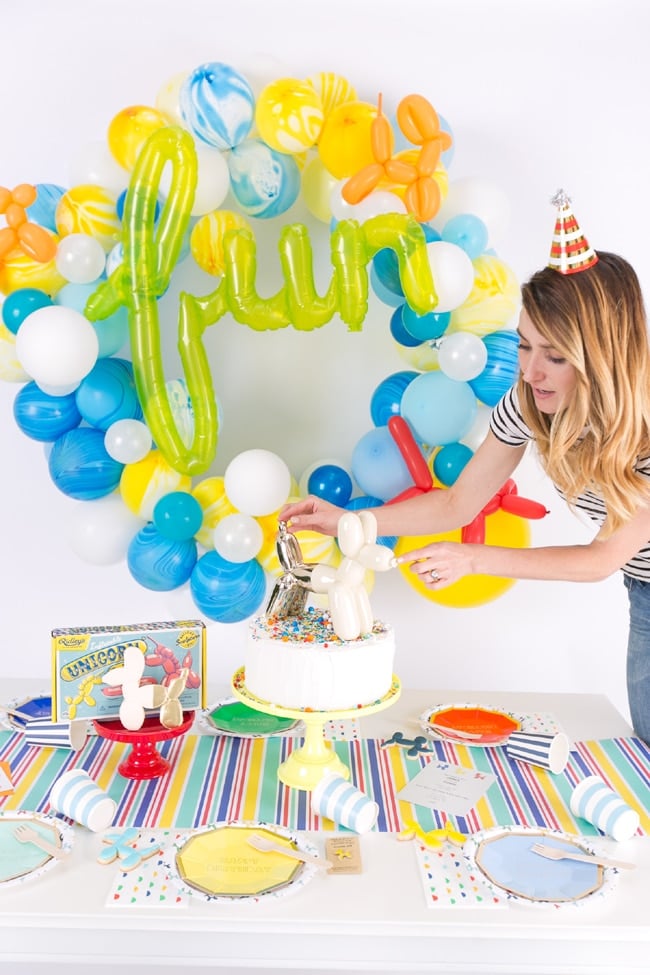 There are so many fun elements included in this balloon animal themed party including those adorable plates from Bonjour Fete! They paired them with primary-colored Happy Birthday plates, and patterned napkins, as well as a striped table runner from the $3 section at Target, and striped cups.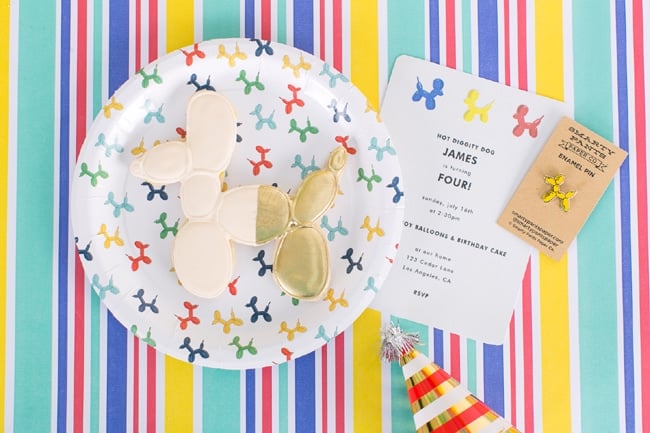 We love the Koons Balloons invitation from Paperless Post and the perfect party favor? A balloon dog pin, of course!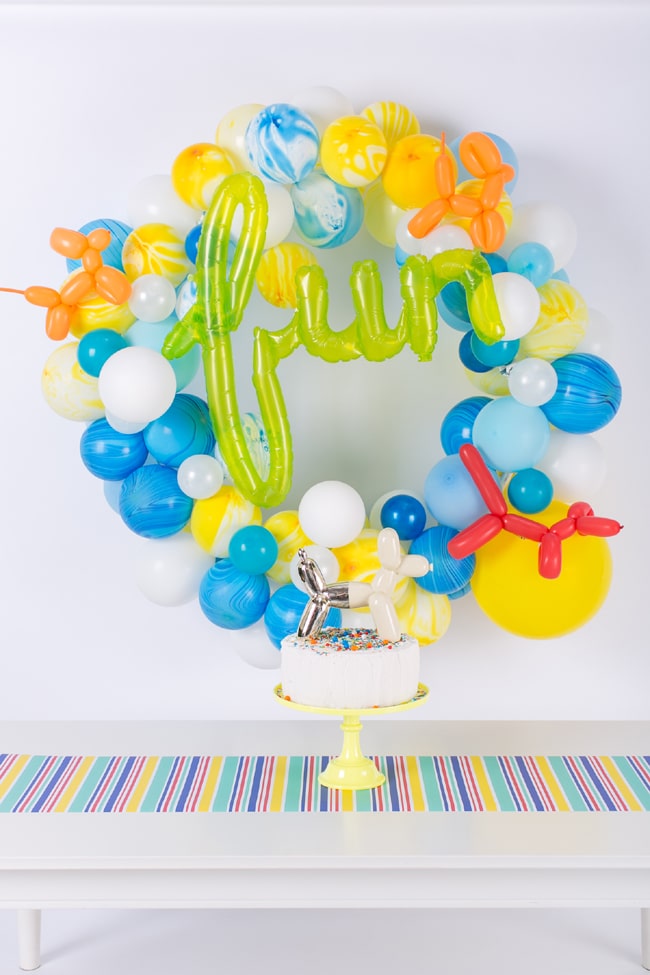 A white birthday cake is topped with Fancy Sprinkles in El Matador and finished with a white and gold balloon animal figurine as the cake topper … CUTE! And what could be better than a neon yellow cake stand? An Inflatable Unicorn Kit added some extra flair to the table and doubles as a party activity!
How adorable are the balloon animal cookies baked up by Star Garcia?! They matched both the plates and the cake topper perfectly!
The table and Eames-style chairs were provided by Teak & Lace.
We can definitely see this trending as the new party theme!
What's your favorite detail in this Colorful Balloon Animal Themed Party?! Let us know in the comments below!
For more party ideas, follow us on Instagram @prettymyparty and Pinterest and join us in our private Facebook group.
Vendors & Credits
Styling and Design: Royale Ziegler of But First, Party! // Photography: Billye Donya