Cinnamon Sugar Donut Holes
Have you ever been intimidated when you've come across those delicious, homemade donut recipes on Pinterest? I'll admit, I was, at first. But then when I clicked through to the recipe, I saw that they were making theirs with refrigerated dough, not slaving away all morning mixing a big bowl of flour, kneading it, and rolling it out! Since learning that simple little trick, I've been hooked. I usually wait for the weekends to make these Cinnamon Sugar Donut Holes, so my family can enjoy them for breakfast, but I thought I'd make them during the week for a fun before-school breakfast, and to share with you! All you need for these delicious donut holes are four ingredients – vegetable oil, cinnamon and sugar, and a can of refrigerated pizza crust dough. I like to double the recipe and make 48 for my family of five, and because they are quite addicting! I could polish off a dozen myself easily (shhh!) 😉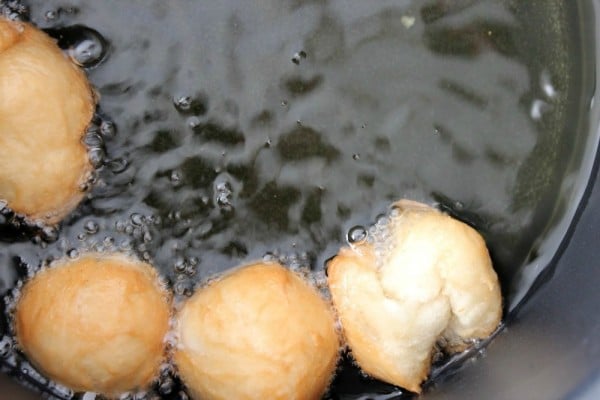 Ingredients:
4 cups vegetable oil
1 can refrigerated pizza crust dough
1/4 cup sugar
1 teaspoon ground cinnamon
Small paper bags, like lunch bags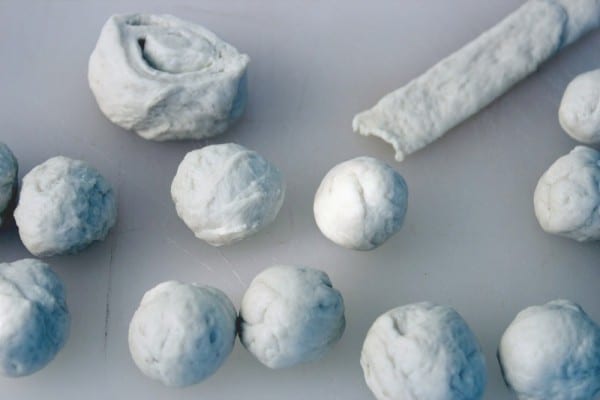 Instructions:
1. Heat oil to 350 degrees F
2. Remove dough from can, but do not unroll. Cut dough into 12 (1-inch) slices. Cut each slice in half crosswise to make 24 pieces and roll each piece into a ball.
3. Mix cinnamon and sugar together in a small paper (lunch)bag.
4. Cook each ball in hot oil for about 30 seconds or until golden brown.
5. Remove from oil (allow excess oil to drip off) and transfer to the bag and shake to coat well.
6. Best served warm.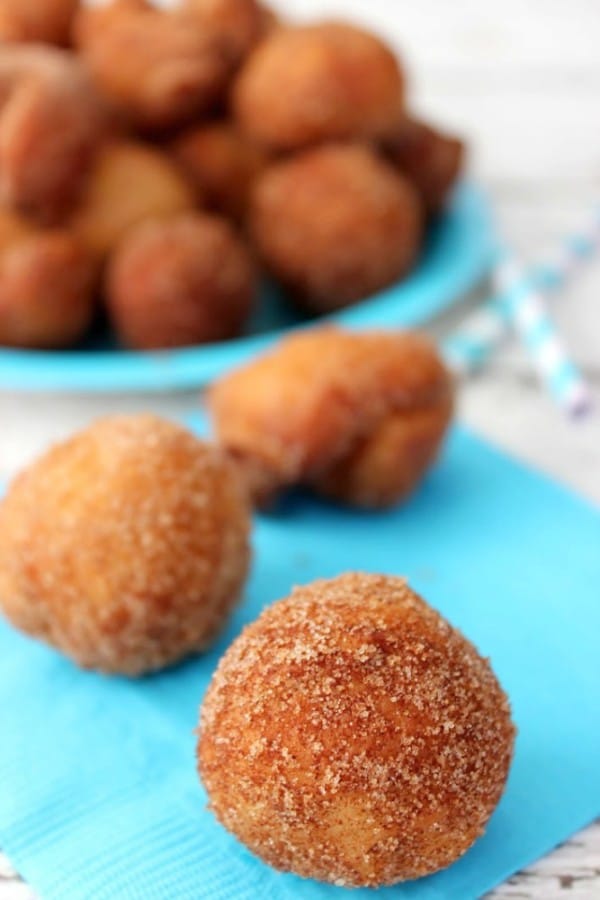 I love all things food, which drove me to start a blog about it. My favorite thing to do is come up with new recipes, like my Cowboy Cornbread Meatloaf and Peppermint Oreo Lasagna. But what I especially love about food blogging is that I get to share "made-from-scratch" recipes that help people save money, instead of going out to eat. The average family spends about $35-$40 for a family of 5 at just one fast food place! Why pay that much when you can make a meal for less than $10 for 5 people? On Thrifty DIY Diva, you'll find recipes for that everyone will love for any occasion! Blog // Facebook // Pinterest // Twitter
Bake up your favorite recipe with these baking supplies:
Sign up for a 30-day free trial of Amazon Prime and get free 2-day shipping on your baking products!
Check out this delicious gluten-free red velvet cupcake recipe!