5 Backyard End of Summer Party Ideas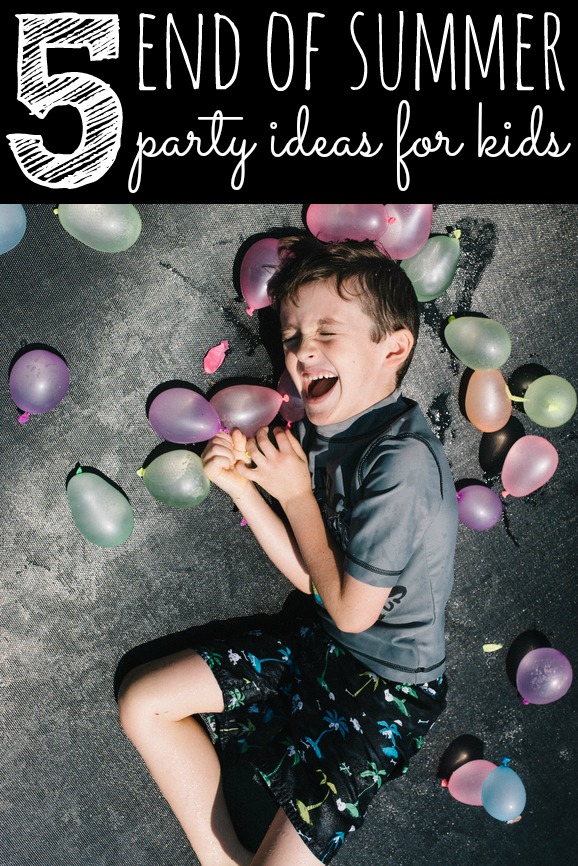 The end of the summer will be here before we know it! One of the things that we love most about the end of the summer are the fun parties that everyone throws before school gets back in session! These fun 5 Backyard End of Summer Party Ideas will have everyone voting for you to throw the end of year party every summer!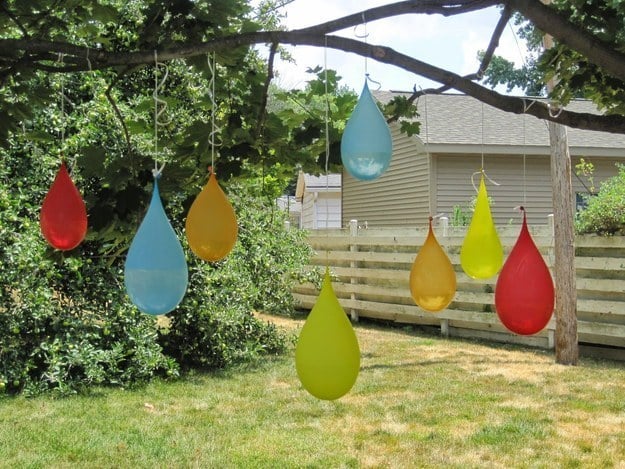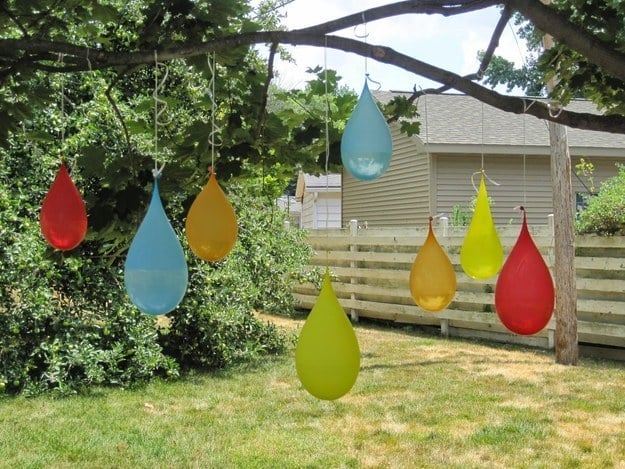 1. Water Games
What end-of-summer party would be complete without a fun assortment of water games?
Don't forget about the water balloon fights and with the amazing contraptions that fill water balloons at the speed of light, you'll have enough for everyone! TimeToSaveWorkshops.com has 10 amazing water balloon games the kids will absolutely love! Have them do some of these games to get all of the muscle you can out of all of those water balloons that you fill, but make sure you give them enough time to just have a good old-fashioned water balloon fight, too!
Another quick and easy water game? A sponge toss game! It's quick, you don't need a lot of items to make it work and everyone will get soaked by the end!
Learning4Kids.net also has some great water game ideas, like a "Shaving Cream Pit"! How fun! Or, how about making a slip n slide with soap that everyone can slide around with no trouble at all? These are all going to be so much fun and what better way to ring out the summer than with fun water games that will leave everyone happy and entertained!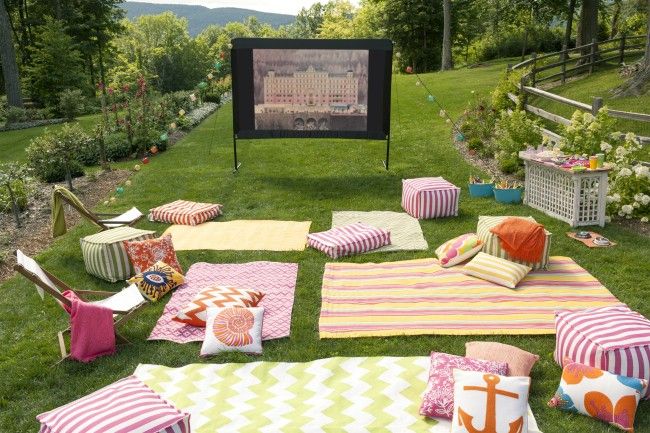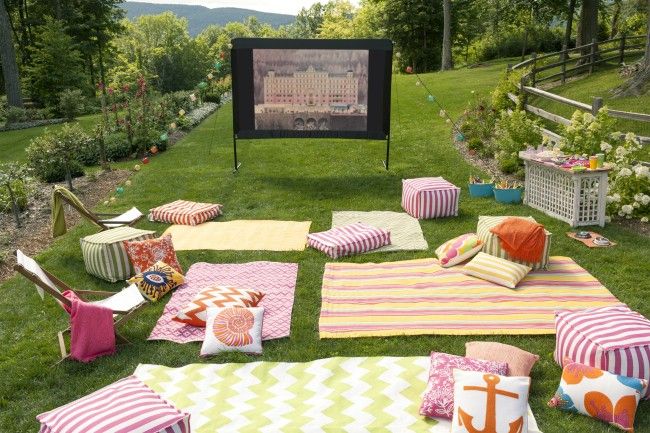 2. Movie Night
Looking for a unique idea that won't involve the hot summer sun and may be a little more low-key and relaxed? How about a fun movie night in the backyard for the kiddos! Get all of the great DIY instructions on how to assemble your movie screen at TheGardenGlove.com or see the step-by-step instructions from ElliePetrov.com and your party will be ready to go in no time!
Give the kids an option of 2 or 3 movies and see what everyone decides upon. If you want to have it be a fun little "contest" have everyone write down what they prefer and then do a count of what is in the bag! Also, make sure to have everyone bring their favorite pillow, blanket, or sleeping bag to save yourself from having to round-up so many covers and linens.
How about cooking up some fresh popcorn for the movie? Kids love to help pop popcorn and add in fun flavors, so make sure you have the popcorn available and different items like cheese, butter, salt or any other kind of flavor everyone may want.
If you're really feeling wild and crazy, have everyone enjoy a summer campout under the stars afterwards for those who are so inclined. Pitch a few tents in the backyard and all of your little movie-goers will be able to crawl to bed after the credits roll! How fun and what a great summer adventure before school starts up again!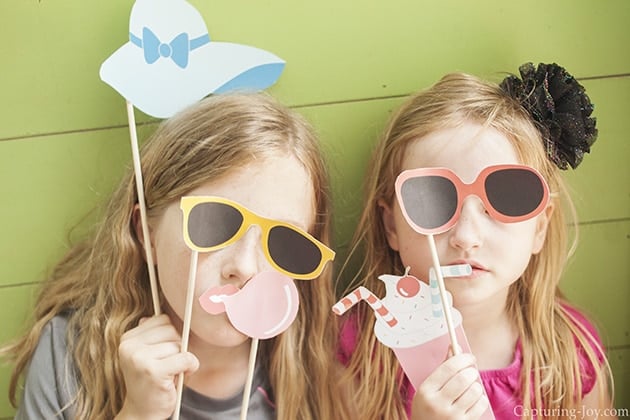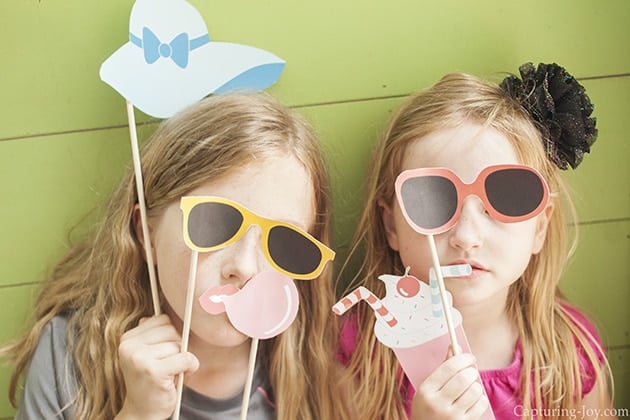 3. Photo Booth
Photo Booths are a wonderful way to remember the priceless memories your kids are making! And there are so many places to grab awesome and free photo booth props that you can print out and assemble all on your own. Check out KristenDukePhotography.com for some props that you can download for free and start putting together right now!
You can really take it to another level by creating fun backdrops for the kids outside! And make sure you capture those candid moments when they don't know you're watching! Those tend to be some of the best pictures and are so fun to look at as the years pass.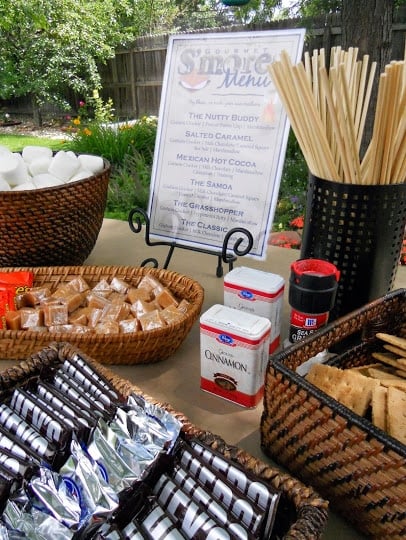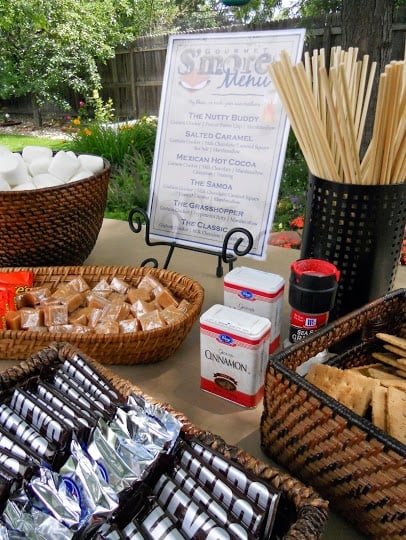 4. S'mores Fun
What is an end-of-summer party without the staple of a campfire and s'mores?! JustAnotherHangup.com has some sumptuous ideas on how to really take your s'mores bar to the next level! Don't stick to the basics of graham crackers, chocolate and marshmallows. Liven things up with some caramel and cinnamon! And how about adding even MORE fun additions to your s'mores table like crackers, white chocolate, Reese's Peanut Butter Cups, strawberries and anything else your heart desires?! This is going to be so much fun for the kids and why not invite the adults over to embark on a s'mores adventure, as well?
This is the quintessential summer activity that is a must for your end of summer party!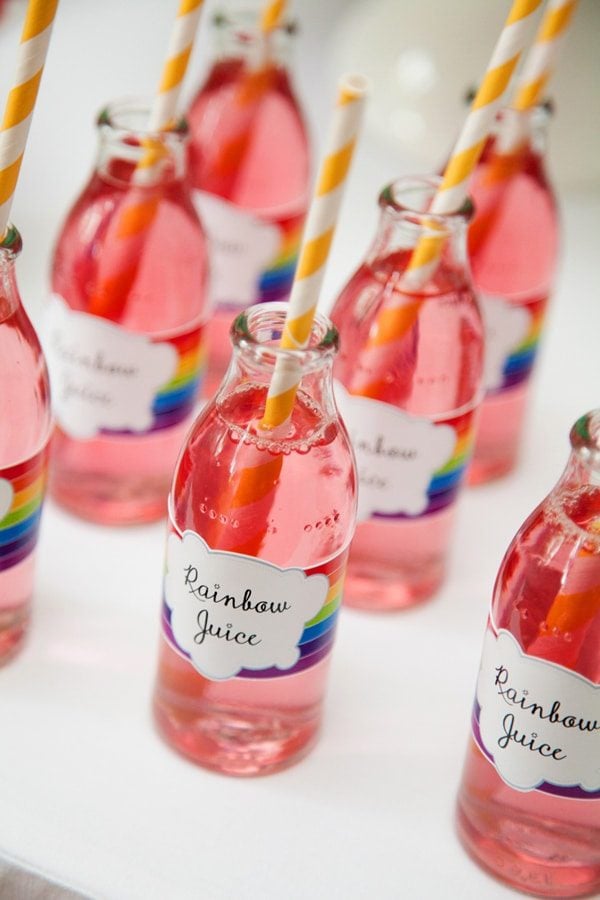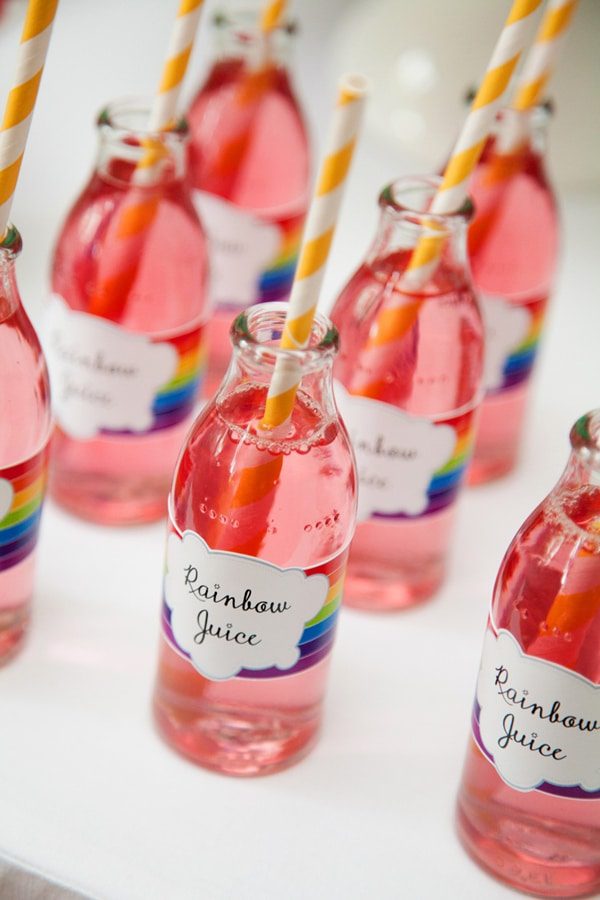 5. Fun Kiddie Mocktails
Mmmmm…. the fun part of parties!
When it comes to finding awesome summer "mocktails" for kids, you could never go wrong with a good, old-fashioned root beer float! We don't think we know any child that isn't up for a root beer float, no matter the time of year. But especially when it's hot at a summer party! Raspberry Lemonade Fizz from CulinaryHill.com is out of this world. Or how about a Cotton Candy smoothie? Kids are going to absolutely love this summer drink! Grab the recipe over at BargainBriana.com.
Or, to keep things even more simple, how about adding in fun cocktail umbrellas or summer straws to their favorite fruit juices? This is a fun and easy way to spice up their normal drinks with a little bit of summer flair!
How great would these parties be to host for friends, family or the neighborhood?! The kids will be all ready and recharged to head back to school after an amazing end of summer party like one of these!
Do you have tips on how to throw together a last-minute party? We would love to hear your tips! Feel free to leave us a comment below and get the conversation started!