9 Best Back to School Shopping Tips
"This post is part of a social shopper marketing insight campaign with Pollinate Media Group®, Kellogg's and The J.M. Smucker Company but all my opinions are my own. #pmedia #SamsClubBTS http://my-disclosur.es/OBstV"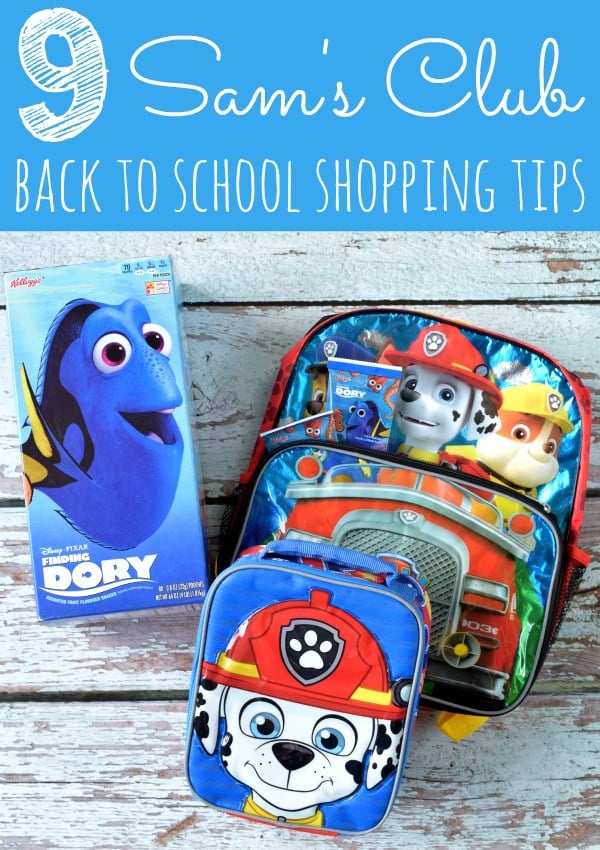 With summer quickly coming to a close, it's time to start thinking about back to school shopping. One of my favorite stores to stock up on school items and lunch essentials is Sam's Club®. I've been a member for a few years now and I love how you can buy snacks, cereal, and other essentials in bulk. It's a one-stop-shop for back to school! I love how I can get everything I need at one store. That's why Sam's Club® is my go-to for back to school! Here are the 9 Best Back to School Shopping Tips for when you are shopping at Sam's Club®.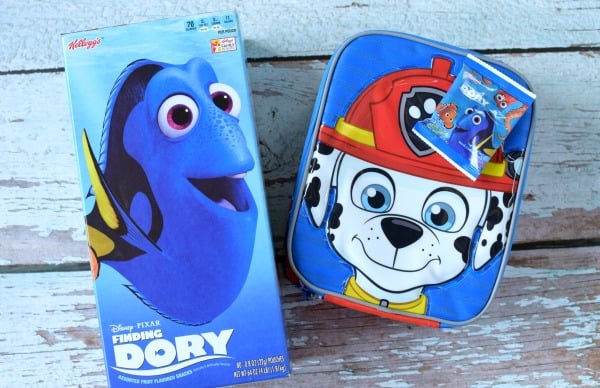 From easy lunches and school supplies, to clothing and uniforms, Sam's Club® is the place to get it all! Plus you will receive TWO free books when participating in the Start School Like a Champion offer, so everyone is a winner!
Here are the 9 Best Back to School Shopping Tips when shopping at Sam's Club®:
Get two free Scholastic books – one for yourself and one to donate to a local school – when you buy any participating Kellogg's® or J.M. Smucker product at Sam's Club®. Products must be purchased now thru 9/30/16, while supplies last! There are more than 80 full-length Scholastic titles to choose from for beginning readers to teens! You can redeem your free books in 3 easy steps: 1. Buy any participating Kellogg's or The J.M. Smucker Company product by 9/30/2016. 2. Upload your receipt at FreeBookOffer.com/Sams within 30 days of purchase and 3. Redeem for your free Scholastic book and one book will be donated to a local classroom!
Set a back-to-school budget. It's important to set a budget because then you have a solid plan on how much you are going to spend. Stick to your budget. Your wallet and your husband will thank you!
Make a list. This is super important. If you don't sit down and make a list of your back-to-school essentials, you will go to the store and buy things you don't need. This will then lead you down the dangerous path of spending over your budget. Trust me, I do this way too often! This year, my son insisted I include the Finding Dory fruit snacks in his lunch, which was great because it was a part of the Scholastic book offer. As you can see, he was so excited to get those Finding Dory fruit snacks!
Wait until the first day of school to figure out what the kids will actually need for the school year. Don't just guess what they will need for school. The teacher may have specific items for you to buy, so you will only end up spending more money on extra things you don't need.
Become a Sam's Club® member and take advantage of Sam's Club Instant Savings! Instant Savings are exclusive offers just for members. Offers are electronically loaded to your membership card and automatically redeemed at checkout. Remember to keep your address current for your Sam's Club® membership because they will often send you a book of savings.
Check the Clearance Section. If you're looking for some back-to-school clothing, the clearance section is the first place you should visit. I've scored some awesome deals on clothing for myself and my son in the clearance section.
Stock up on fruit for healthier back-to-school lunch options. Fruit goes so fast in my home, so I love shopping at Sam's Club® for larger containers of fruits like strawberries, blueberries, and raspberries. You get way more fruit for your money than you do at other grocery stores. Sam's Club® always has a great selection of fruit and the larger containers last longer than the smaller containers at other grocery stores. I feel better knowing my son has a healthy, balanced lunch for back-to-school. Plus we also use more fruit because we make fruit smoothies in the mornings to get us energized and ready for the day.
Compare Unit Prices. The best way to know if you're getting the best deal at Sam's Club® is to compare the unit prices.
Stick to family favorites. Because you buy most things in bulk at Sam's Club®, stick to what you know your family loves. Don't try something new. If you end up not liking your new purchase, you will be stuck with your bulk purchase and end up throwing it away.
What Back to School Shopping Tips do you have? Share them with us by commenting below!