7 Bridesmaid Gift Ideas Your Girls Will Love
"This post is sponsored by Things Remembered. As always, all opinions are my own."
Do you have an insanely creative way to ask your besties to be in your wedding? Whether you're planning a fun spa day with the girls, a classic brunch or a fun photo shoot, check out these 7 bridesmaid gift ideas your girls will love!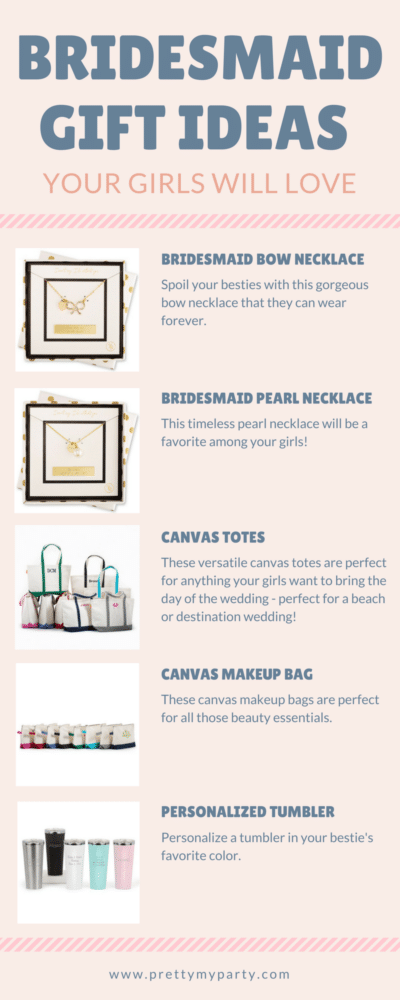 Your fiancé just popped the "BIG question." Now it's time to ask your best girlfriends a very important question too?! ("Will You Be My Bridesmaid?) Create fun personalized gifts for your bridesmaids at Things Remembered. From stunning jewelry and fun totes to personalized robes and more, Things Remembered has a variety of gifts your bridesmaids will absolutely love!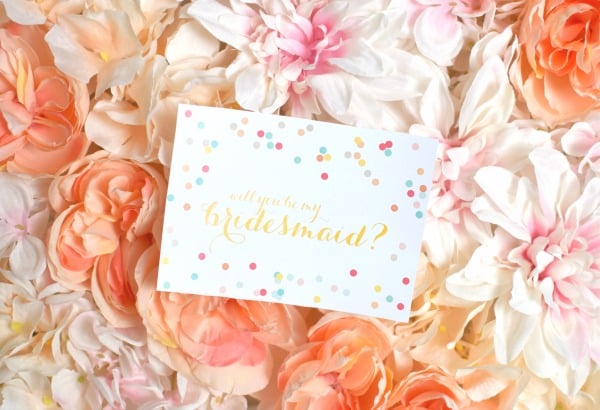 Include a heart-felt card
Asking your soul sisters to be your bridesmaids is a special moment and one to cherish forever. Let your besties know how much you love and appreciate them in your life with a sweet and touching card. Your girls have been there with you to laugh and cry through the good times and bad. Of course, you want them by your side on one of the biggest days of your life! This is totally a card-worthy moment to show your girls how much they mean to you!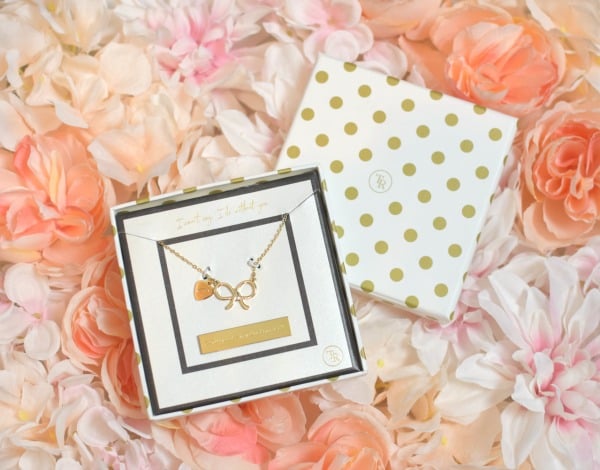 Personalized Jewelry
Personalized jewelry like the gorgeous Bridesmaid Pearl Necklace and Bridesmaid Bow Necklace from Things Remembered are the perfect gifts to spoil your besties! Your girls will LOVE these stylish necklaces that they can wear on the daily! Not only is the gold polka-dot box totally chic, but when they open the gift they will be touched by the words inside that read, "I can't say I do without you" "Will you be my bridesmaid?" Your girls will be blown away by the gorgeous and thoughtful necklace that you personalized with their initial.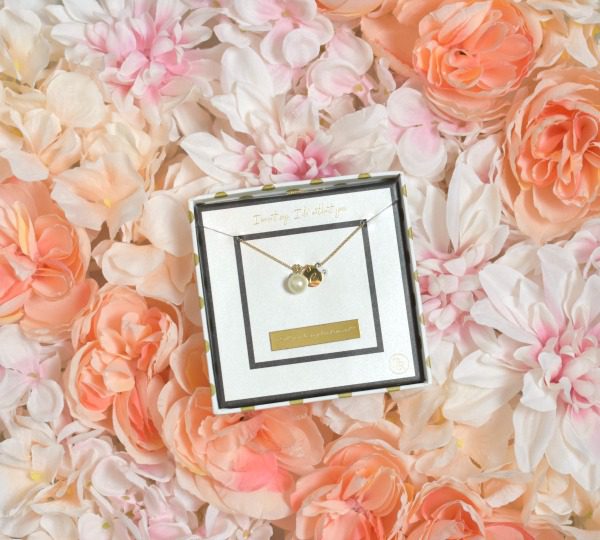 Personalized Tumbler
Why not get a variety of gifts for each bridesmaid and put together a fun gift basket to present to them?! You can add the Corcksicle 24oz. Stainless Steel Tumbler. Choose a color and personalize one for each bridesmaid. If your bestie loves coffee, you can add the saying, "All you need in life is coffee and your best friend."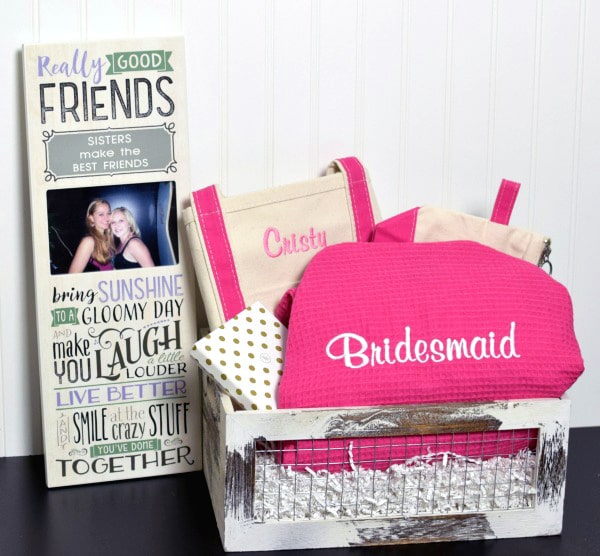 Bridesmaid Robe
The Waffle Weave Kimono Robes are a perfect gift for your girls to wear on your big day while they are getting their hair and makeup done! Plus, they can keep it forever to wear around the house while they are relaxing with a good book and a cup of tea.
Canvas Totes
The Medium Canvas Boat Totes are so versatile. Your girls can use them on your wedding day as a place to put all of their beauty essentials and a change of clothes for after the wedding! Plus, they can even use it to go to the beach or the gym.
Canvas Cosmetic Bag
The Natural Cosmetic Bags can be made to match the Medium Canvas Boat Totes and are perfect for the girls to put their makeup for the big day or for when they travel.
Wall Art Frame
The Sisters Wall Art Frame is something they can cherish forever. Add a favorite photo of you and your sister or even a sorority sister! They can hang it in their home to be reminded of the special occasion for years to come.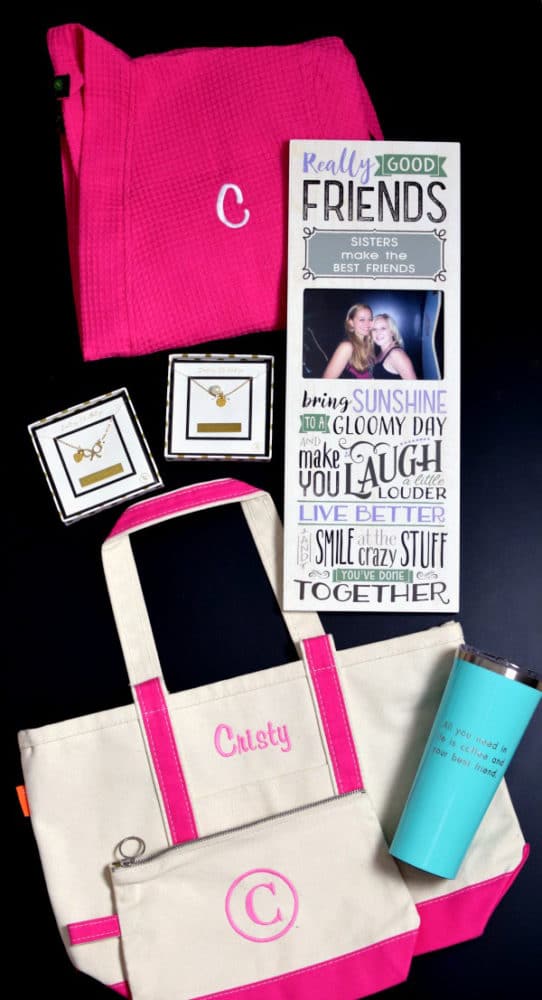 No matter how you ask or what gift you choose for your bridesmaids, they will be honored to stand by your side on one of the biggest days of your life.
Sign up for Things Remembered Wedding Emails and receive a free heart key chain that you can engrave with your new last name.