23 Best Baby Sprinkle Ideas
You will love all of the Best Baby Sprinkle Ideas that are found below and it will give you all of the inspiration you need to throw that sweet Baby Sprinkle for your loved one … or yourself!
These Best Baby Sprinkle Ideas are absolutely amazing. From decorations and DIY's to desserts and cakes, you will find everything you need to throw the best baby sprinkle on the block! We just love the way that sprinkles are taking over the baby shower world and they are so sweet to look at, no matter the gender. In fact, these are great party ideas to throw a baby sprinkle for a gender neutral event, as well.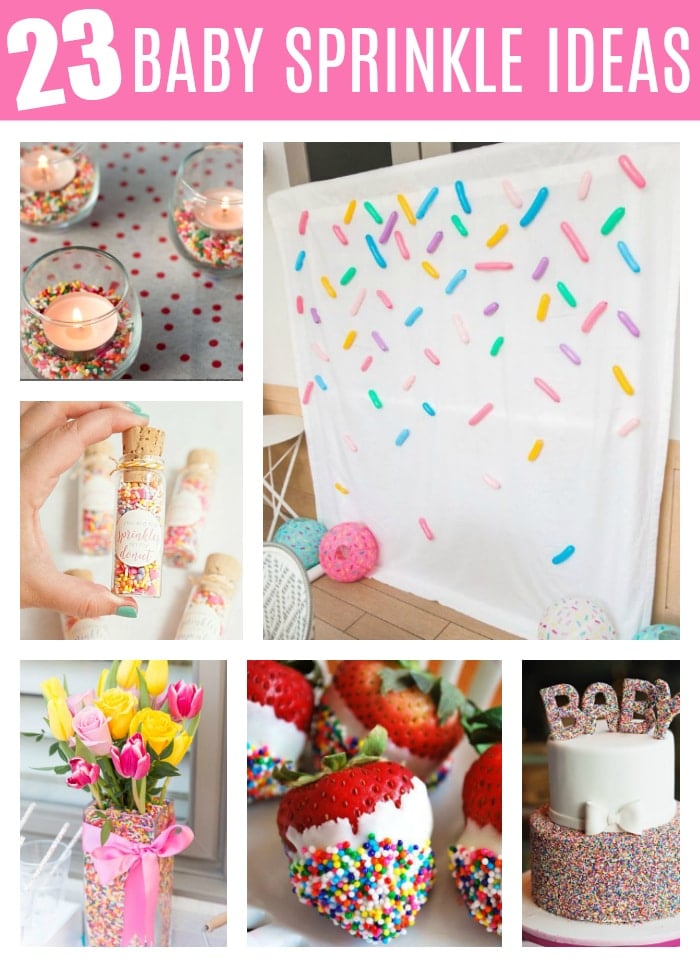 Baby Sprinkle Decorations and Party Supplies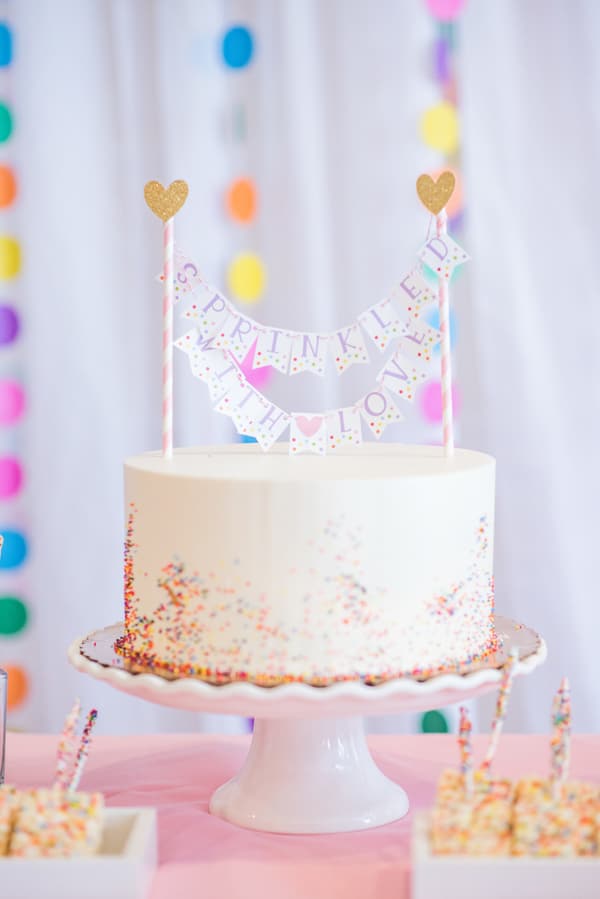 Look at this perfect Sprinkled With Love Baby Sprinkle Cake! We love the great cake topper that was used and the sprinkles that are understated to help decorate the cake. Who wouldn't want to get "Sprinkled With Love" with this great cake?!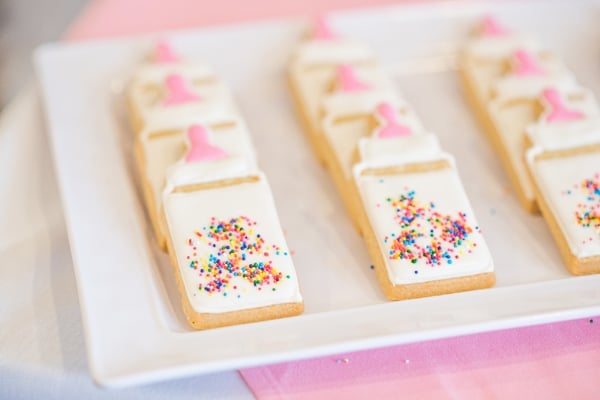 Baby Bottle Cookies With Sprinkles look like the perfect sugar cookie dessert to us! What a great way to integrate the baby sprinkles into another great baby shower! These would be easy to switch the gender for, by changing the color of the bottle top. Or, they would be great for a gender neutral baby sprinkle, as well!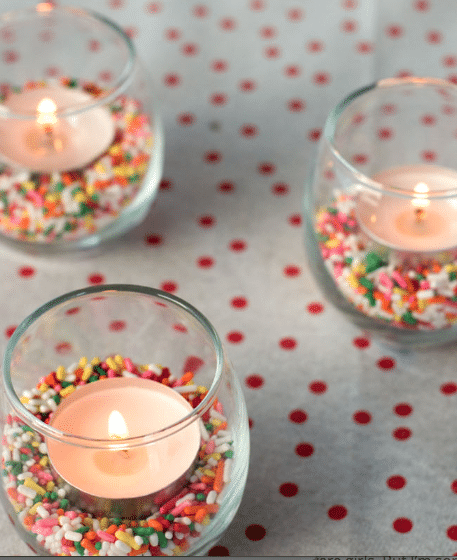 How sweet are these Sprinkle Votives that you can use to decorate all of the guests tables with? They would be great to use as centerpieces and would be great to help decorate the dessert table, too!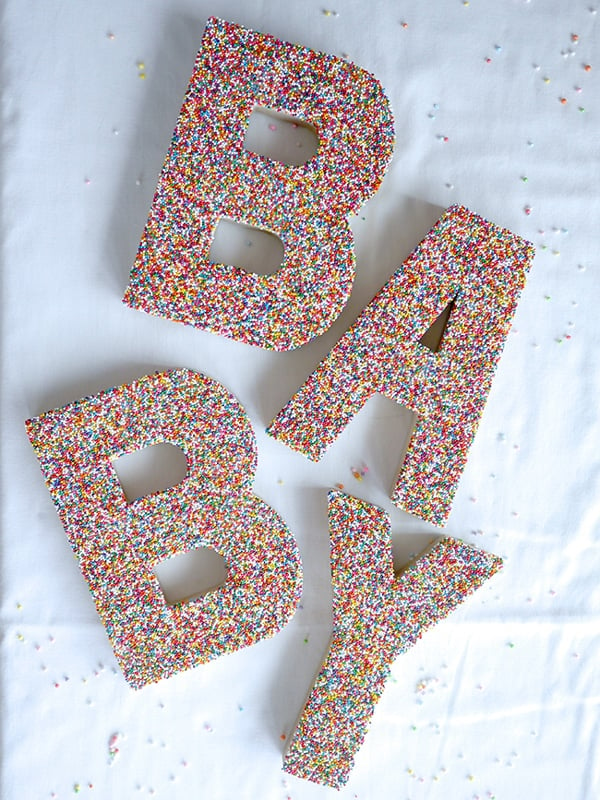 How cute are these Sprinkle Baby Letter Decoration pieces?! These are so great! Personalize your baby sprinkle anyway you want, with the Mom-To-Be's name, or even the baby's name if it has already been shared. The possibilities are endless!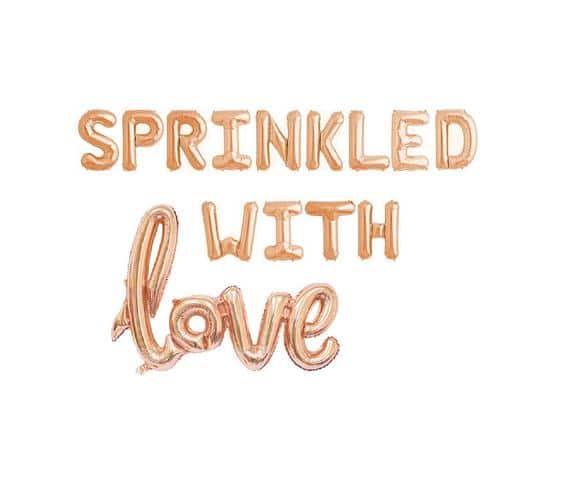 Sprinkled With Love Balloons are a great thing to use to decorate the baby sprinkle celebration. Add in other gold or silver balloons to compliment the colors. They are such a fun way to showcase the fun baby sprinkle!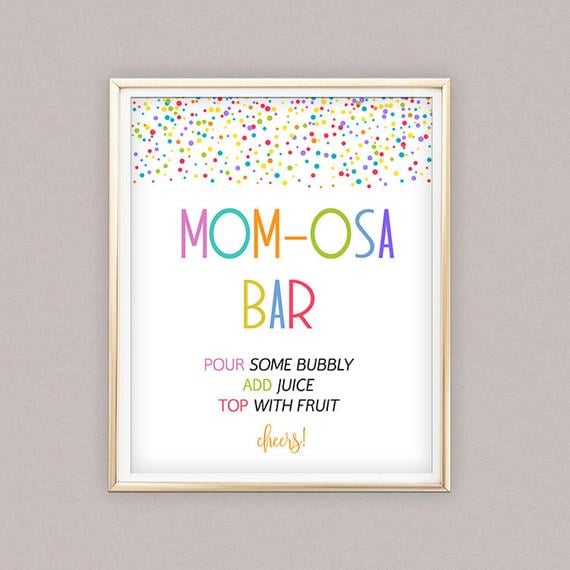 This Mom-osa Bar Sign is a great idea for the Mom-osa bar that is sure to be a hit at a baby sprinkle! What a fun idea for any baby shower and it's a great way to have a drink station that all of the ladies will love!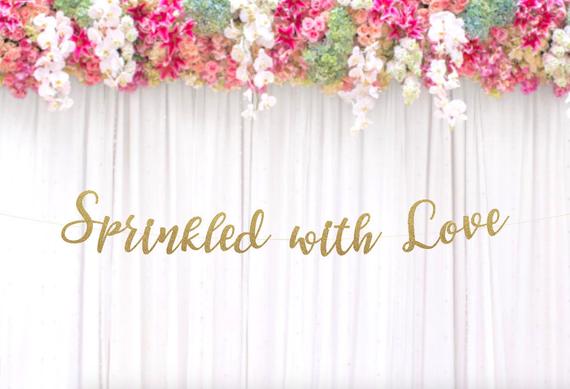 We just love this Sprinkled With Love Banner with the sweet and fun font the was used. How gorgeous is it being showcased under those amazing flowers? What a great backdrop to use for a baby sprinkle!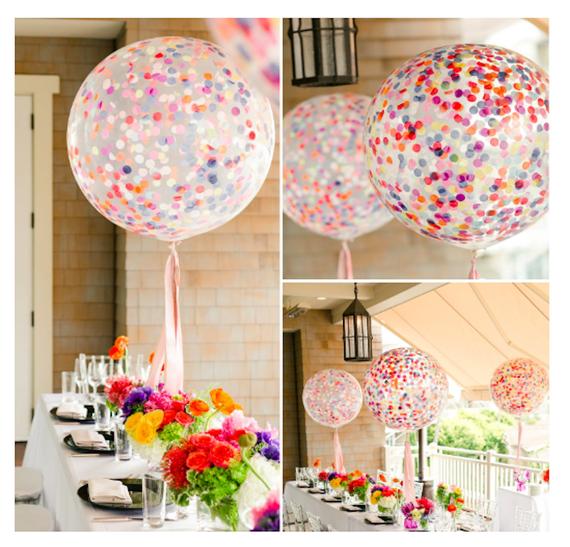 These Confetti Balloons are the perfect decorations to have set up at a baby sprinkle! They are fun, large, and full of the sprinkles that are being showcased at the event. We love how they are utilized as centerpieces above, but they would be great to put anywhere at a baby sprinkle!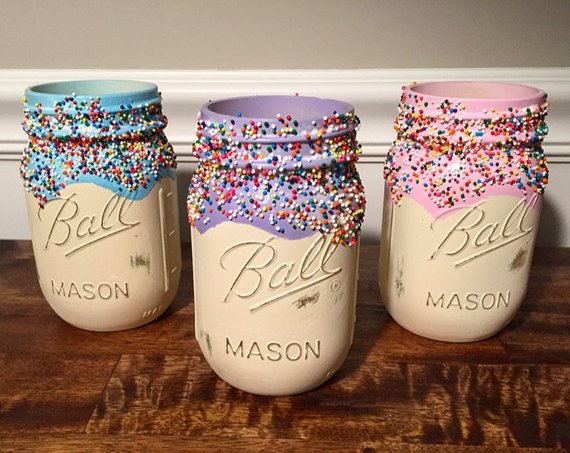 These Baby Sprinkle Centerpieces are gorgeous! What a great DIY project to work on before the big Baby Sprinkle, as well. Just paint some mason jars, add in the colors you want toward the top and then roll them in some sprinkles while the paint is still wet and voila! You have great centerpieces to throw some flowers in around the baby sprinkle.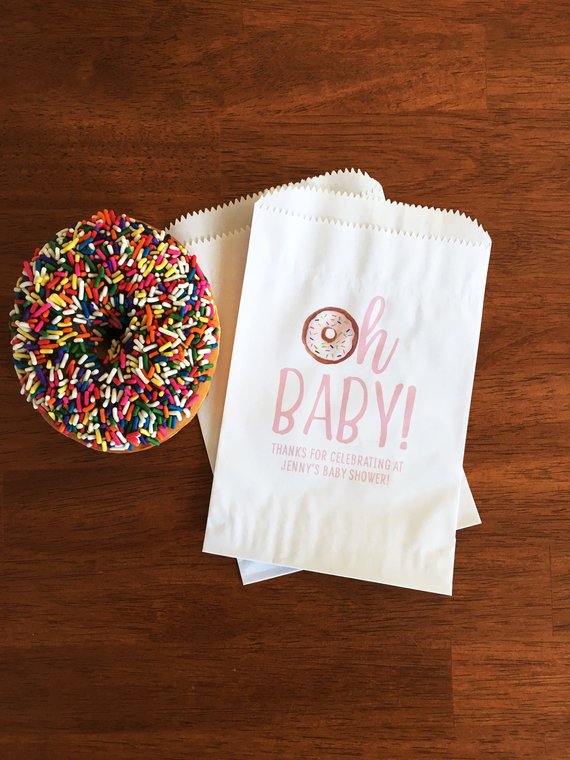 Oh Baby Favor Bags are the perfect way to send everyone home with the must-have sprinkle donuts that you'll give as party favors! So cute and we love how they are personalized for the mom-to-be.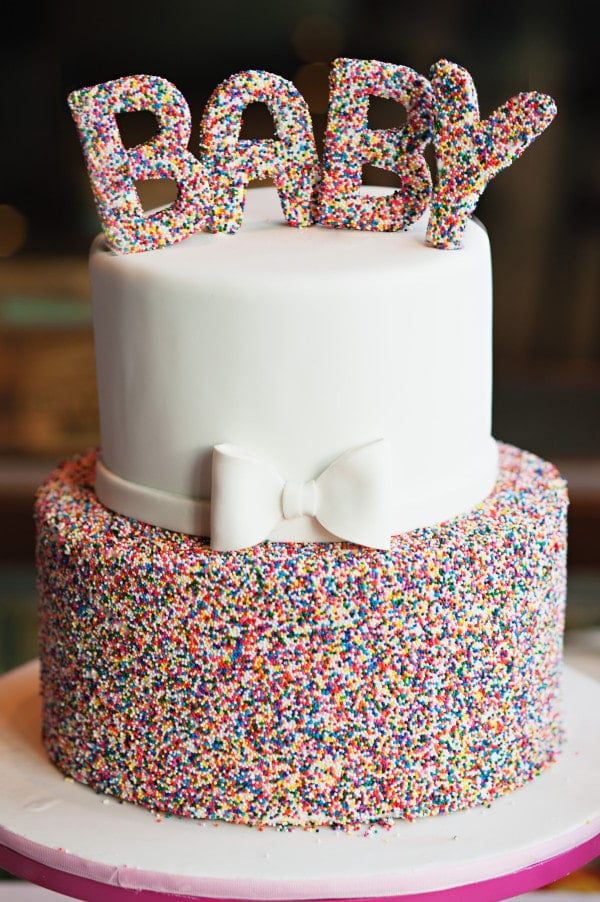 This is the ultimate Sprinkle Baby Shower Cake! We love the layer of sprinkles for the bottom part of the cake, while the top layer is simple and elegant with the classic white. Pull it all together with sprinkle letters on top and it's perfect!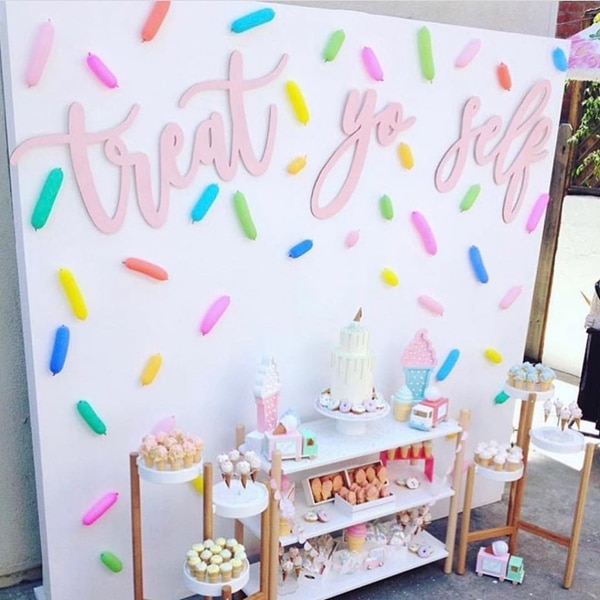 This Sprinkle Themed Dessert Table and Backdrop are so cute for any baby sprinkle that you may be planning! We love the simplistic nature of the tables, which is perfect for a smaller get together, or for the mom-to-be that doesn't want anything too over-the-top.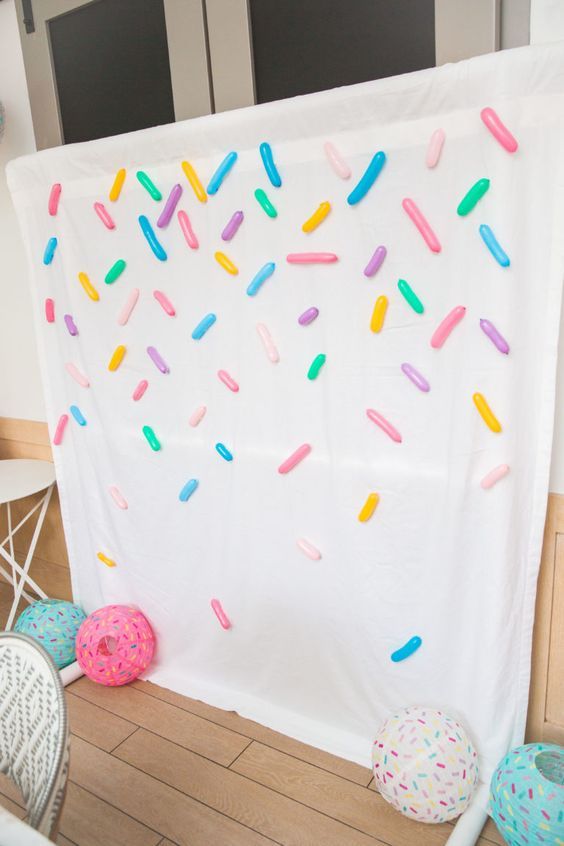 Of course, you'll need a Sprinkles Photo Booth Backdrop Idea to use and this one above is perfect! Get everyone in on the action so you can remember all of the guests and fun you had at the baby sprinkle for years to come.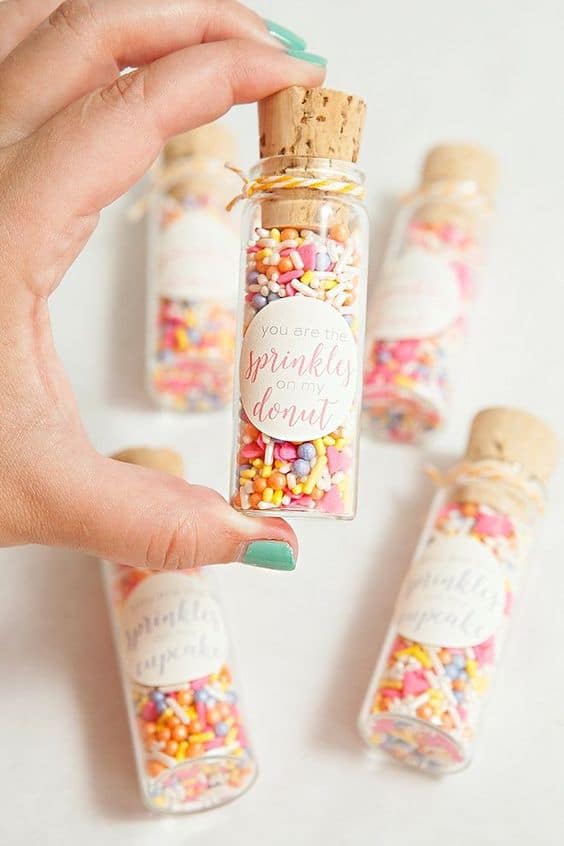 These DIY Sprinkles Favors might just be the cutest things ever! Send everyone home with a bottle of these to decorate their own cookies or donuts and they'll be quite excited to use it!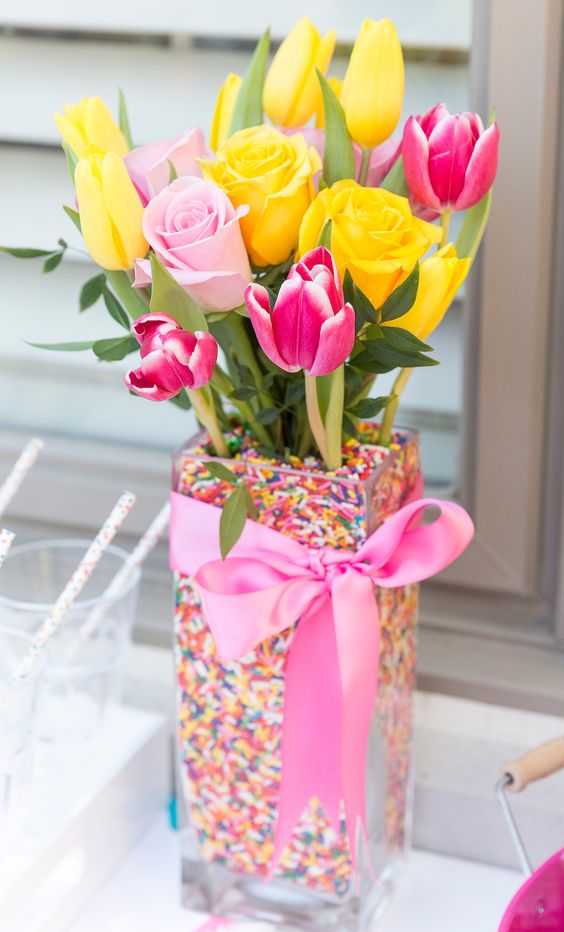 These baby Sprinkle Flower Arrangements are perfect! Look at how great these vases are that are filled with sprinkles, along with the flowers that are bright and full of life! The perfect complement to a baby sprinkle!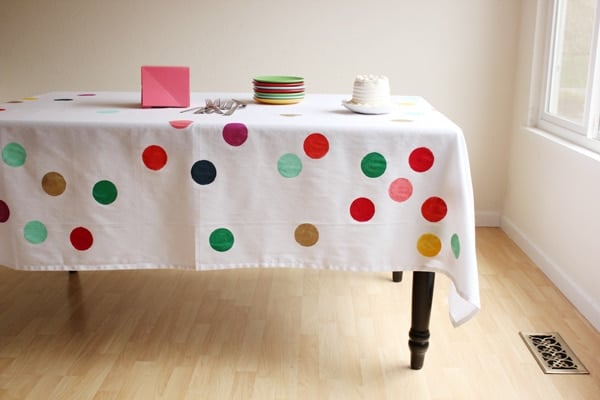 This DIY Confetti Tablecloth is a great thing to decorate your dessert table with! It's also a great way to decorate all of the guest tables that are being used, as well. We love them!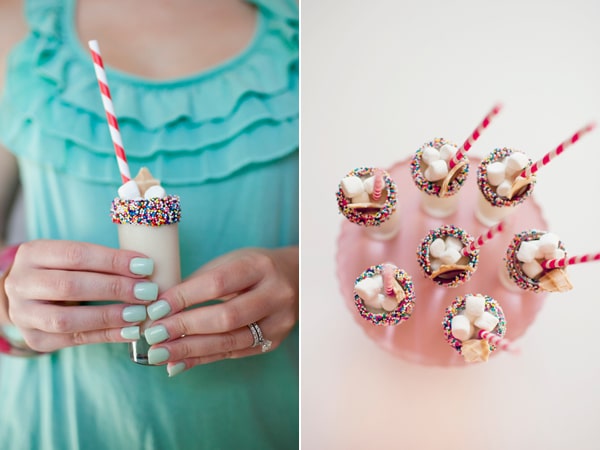 OK, these Mini Milkshake Shooters With Sprinkles are our favorite baby sprinkle dessert idea ever! How amazing are these! They look absolutely delicious and we think they are the cutest things ever. We also love the straws that are used, and you can personalize the straws however you want. Maybe some polka dot (sprinkle) straws would do the trick, too!
Oreo Pops are always a hit on any dessert table and these sprinkles Oreos are no different! What a great dessert to use for a Baby Sprinkle and they look absolutely delicious!
Who can resist these Sprinkle Pudding Cookies for a baby sprinkle?! They look so yummy and are a great addition to any baby sprinkle dessert station!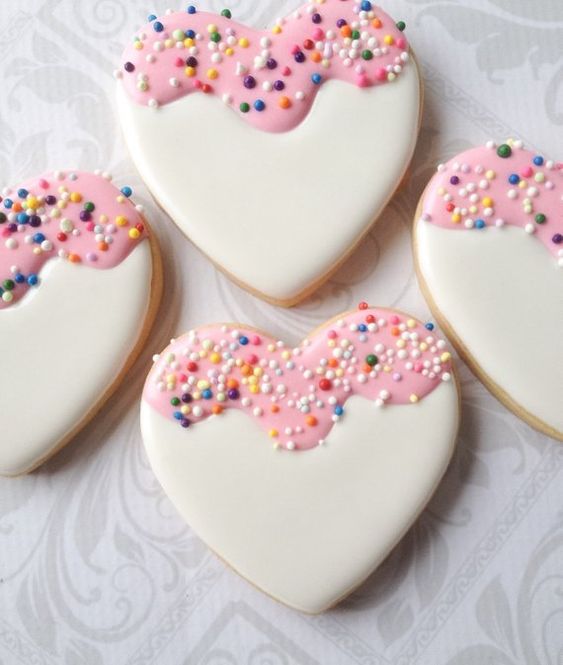 These Sprinkle Heart Cookies are so cute! Mix them up with the color that works for your specific baby sprinkle and you can make them perfect for your event!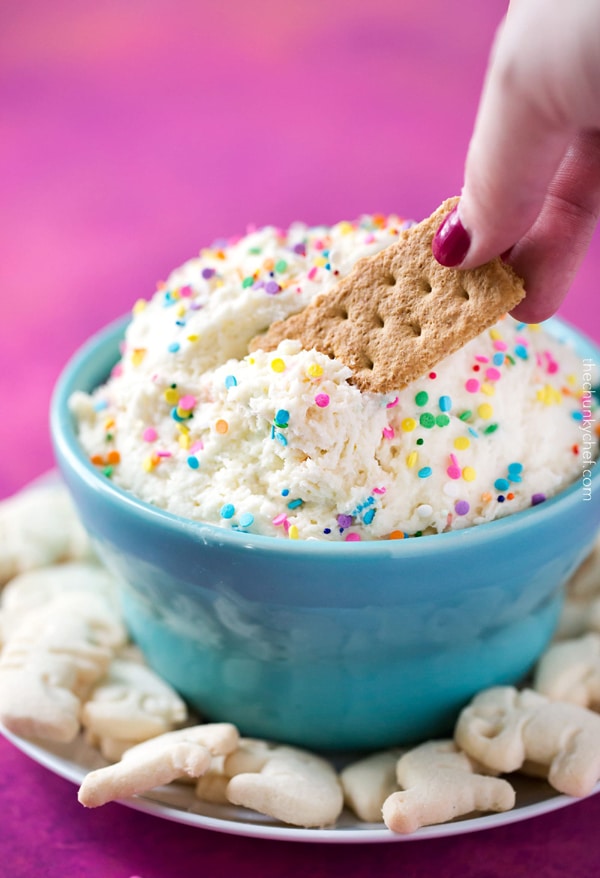 Have you ever tried Funfetti Cake Batter Dip before? It is delicious and if you've never tried it, a baby sprinkle is the perfect event to bring it to! It is super easy to make and is a great addition to any event.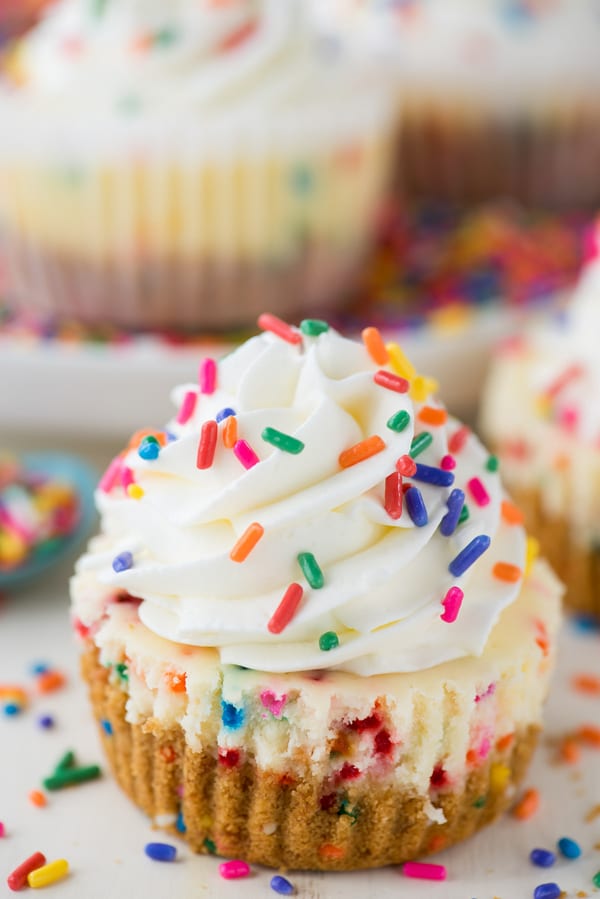 OK, these Mini Funfetti Cheesecakes may look like the most delicious things ever. And we may want to go home and make them right now and hide them from the rest of our loved ones! But, if you have a Baby Sprinkle coming up, this would be a great addition, too!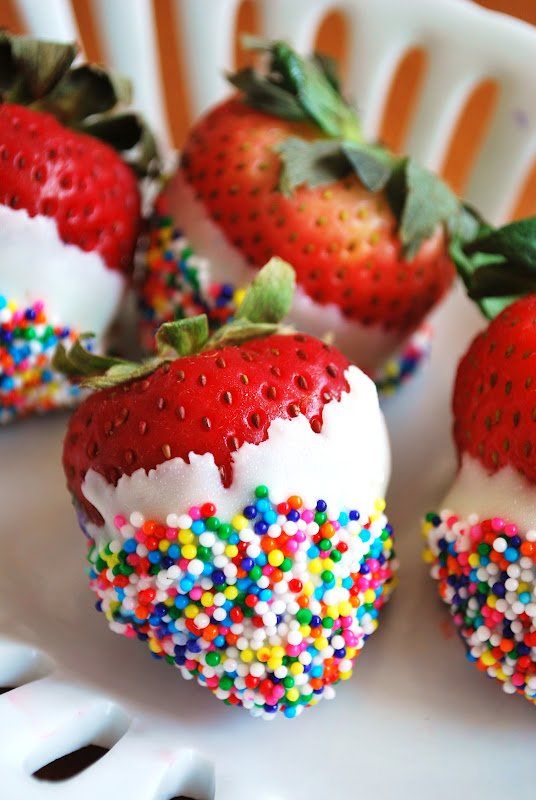 Chocolate Dipped Strawberries With Sprinkles are a great dessert to add to a baby sprinkle! If you're having a Mom-osa Bar, these would be a great thing to add to the side of the drink station, as well. Yum!
What's your favorite Baby Sprinkle Ideas? Let us know in the comments below.