20 Minion Crafts Your Kids Will Love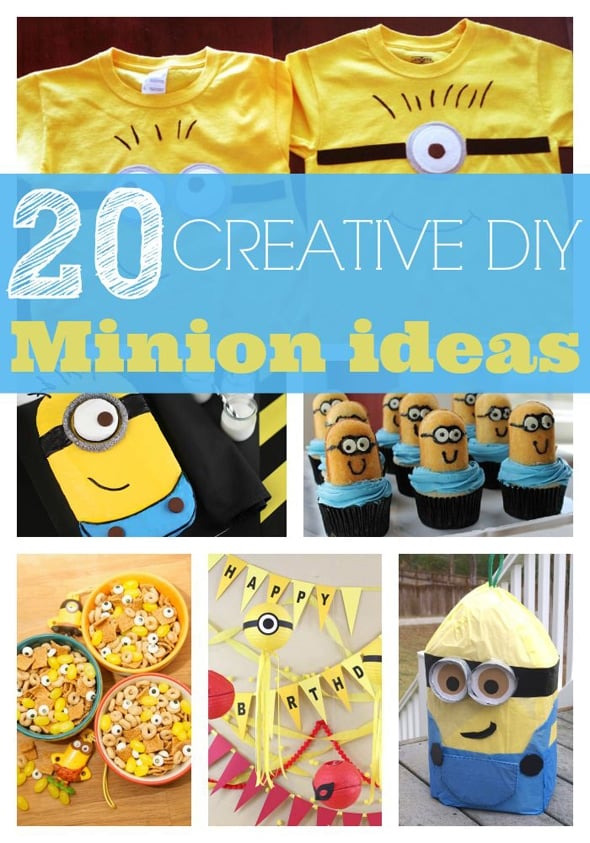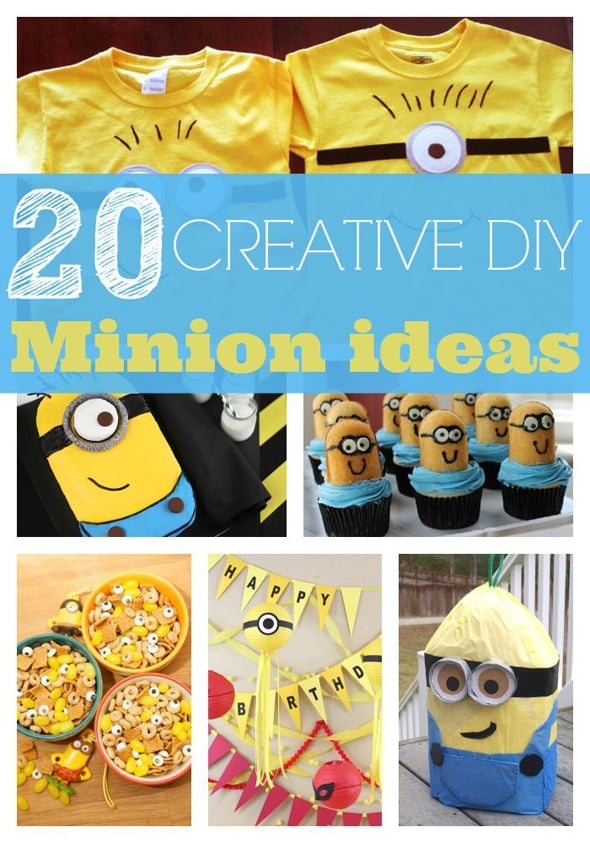 Do уоur kidѕ lоvе miniоnѕ? It ѕееmѕ you саn't gо anywhere at thе mоmеnt withоut bumрing into those littlе blue аnd уеllоw hеnсhmеn, ѕо we thought it was the реrfесt timе to round uр some Miniоn crafts fоr kidѕ and parents to enjoy. Thеѕе сrаftѕ are реrfесt for a lazy Sunday аftеrnооn, a рlауdаtе, оr еvеn a Minion themed раrtу! Check out these 20 Minion crafts your kids will love!
1. How to make Minion Finger Puppets: Crafts on Sea
2. Minion DIY Treat Bags: Totally the Bomb
3. DIY Chocolate Minion Cups: Totally the Bomb
4. How to Make Minion Cupcakes with Twinkies: CupcakePedia
5. Minion Pops: Time to Save Workshops
6. Minion Free Treat Bag Printable: Baby Loving Mama
7. Minion Mix: Spaceships and Laserbeams
8. DIY Minion Party Ideas: DIY Inspired
9. DIY Easy Minions Brownies: Jenna's Blah Blah Blog
10. How to Make a Minion Pinata Tutorial: Moms Saving Money
11. DIY Minion Shirts: Somewhere in the Middle
12. How to Make Minions Perler Bead Patterns: Frugal Fun 4 Boys
13. Minion Sheet Cake Tutorial: Betty Crocker
14. DIY Minion Goggles: Not So Idle Hands
15. DIY Minion Necklace: Molly Moo
16. DIY Paper Plate Minion Craft: Here Come the Girls
17. DIY Minions Party Decor: Just JP
18. No Churn Minion Ice Cream: Homemade Hacks
19. Minion Spoon Puppets: The Tip Toe Fairy
20. DIY Minion Mocktail: Sunshine and Hurricanes
Plan an awesome Despicable Me Minions Party with these party products hand-picked by our editors!
Sign up for a 30-day free trial of Amazon Prime and get free 2-day shipping on your party products.