19 Clever No Carve Painted Pumpkins For Kids
Painted pumpkins make the best Halloween decor plus it's a great family activity! Get some inspiration with these kid-approved ideas!
Halloween is right around the corner and if you and the kids LOVE getting creative with pumpkins, check out these 19 Clever No Carve Painted Pumpkins For Kids!
If you're looking for fun pumpkin painting ideas, there are so many fun characters and designs the kids will love. The kids will go wild over Frozen, Pokemon, Beauty and the Beast, Shopkins, Paw Patrol, Peppa Pig, and more! How cool will these pumpkins look on your porch or in your home with your Halloween decor?!
Painting pumpkins is a yearly tradition! You pick which pumpkin you want to paint and then go to town with it! The awesome thing about painting pumpkins is that there are so many options out there!
From Cinderella to Batman, you won't run out of ideas for painting pumpkins this year. There are cool, scary, fun, and pretty pumpkins to paint. The hardest part is choosing which pumpkin you will decorate this year!
Plus, not having to carve a pumpkin is a win-win for any parent out there. Painting a pumpkin is MUCH easier and way more fun for kids because they get to do so much more themselves.
Painted Pumpkins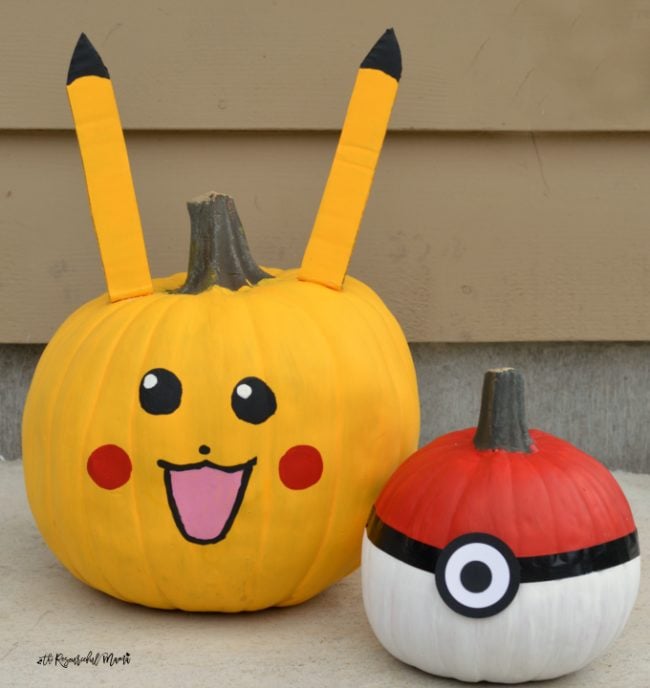 Carving pumpkins can be hard when you have little ones. You can easily opt not to carve and just paint. If your kids love Pokemon, bring the characters to life with these No Carve Pokemon Painted Pumpkins! You will make your kids very happy this year with pumpkin painting.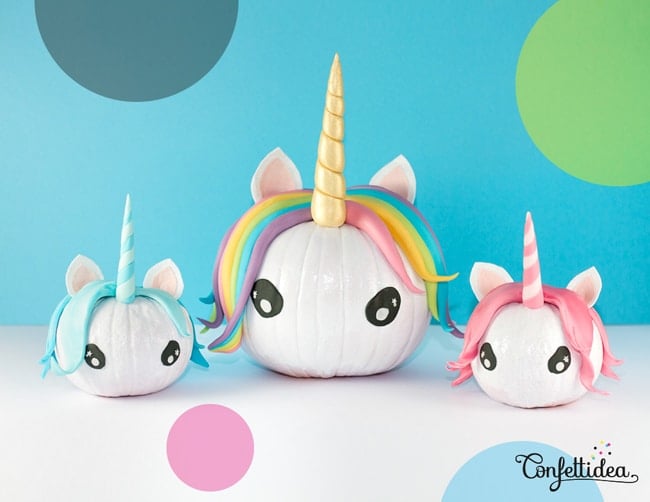 Your little one will LOVE making these No Carve Unicorn Painted Pumpkins for Halloween! How fun! Learning how to paint a pumpkin isn't nearly as hard as you might have thought. This is one of the most popular pumpkin painting ideas you'll come across.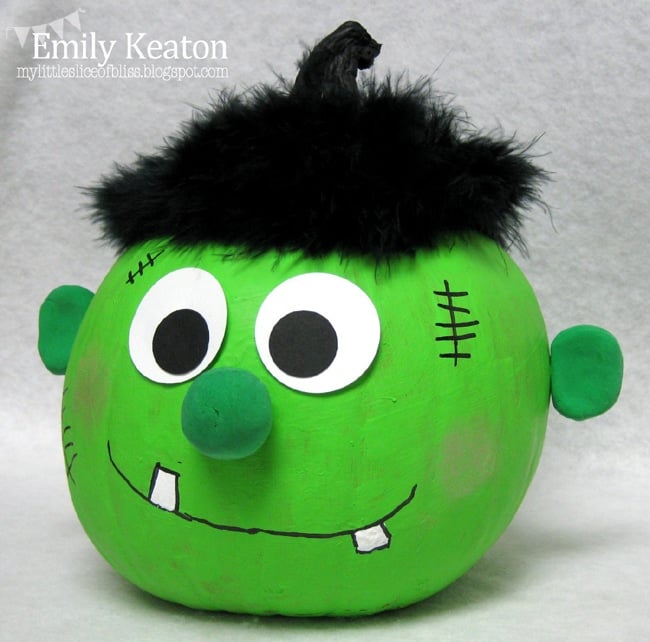 This painted Frankenstein Painted Pumpkin is the perfect DIY to add to your Halloween decor. This painted pumpkin is the perfect way to mix fun and "scary" together. Any kid will have fun painting this design. All you have to do now is go to the pumpkin patch and pick the best pumpkin!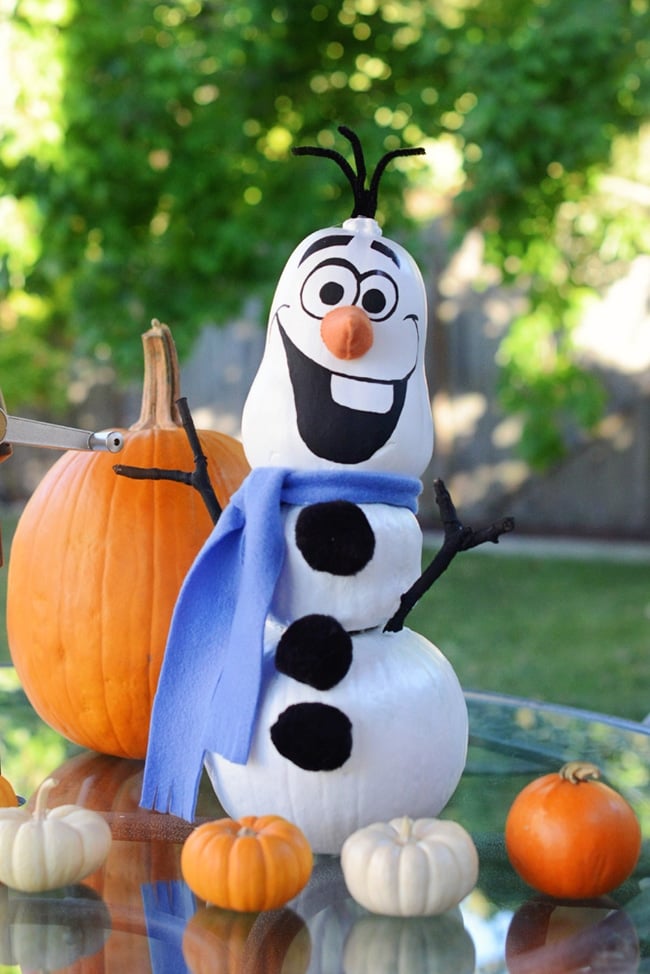 Attention Disney Frozen fans! Check out this super adorable Frozen Olaf Painted Pumpkin! Painting pumpkins is fun, especially when you're painting Olaf! He is a special character that many children love from the movie Frozen! If you're feeling really creative, you can paint Anna and Elsa too!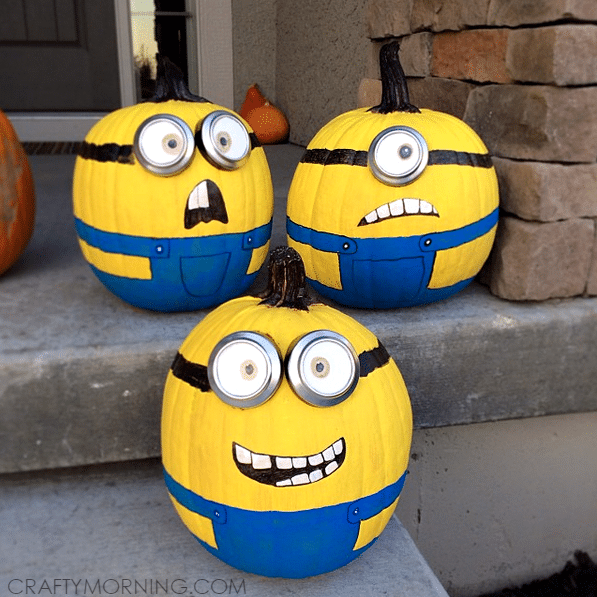 These fun No Carve Minion Painted Pumpkins will add character to your Halloween porch this year! Many parents are jumping for joy because they don't have to carve a pumpkin this year!
Painting a cool pumpkin like this one for Halloween is more fun than carving anyway. Just look at those goofy little Minion pumpkins looking back at you!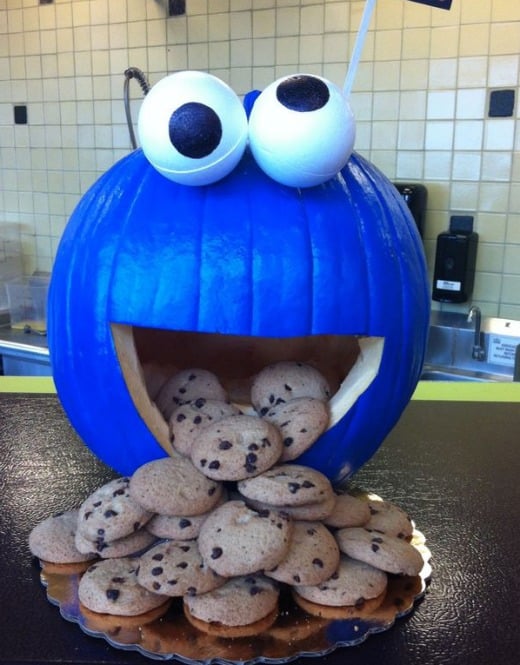 Who wants a cookie?! Forget about the cookie jar because this Cookie Monster Pumpkin is AWESOME! Cookie Monster is a favorite because he LOVES cookies and so do kids, so it's a win-win pumpkin painting idea for Halloween!
This cool painted pumpkin is so fun because it mixes cookies and pumpkins together with everyone's favorite character, Cookie Monster!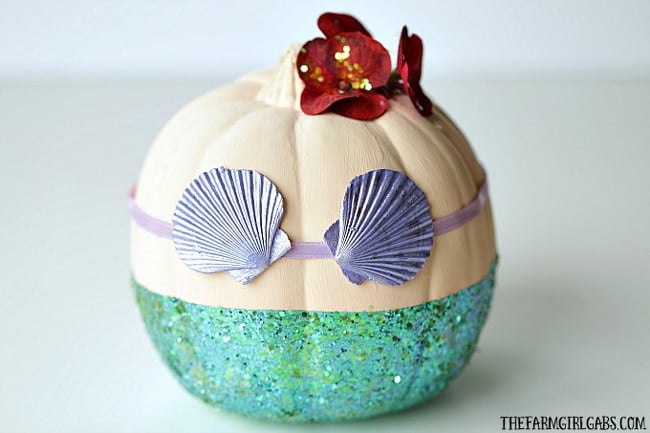 We're LOVING this Little Mermaid Painted Pumpkin – complete with glitter and seashells! What little girl doesn't love mermaids? You'd make any little girl's day by helping her paint this pretty pumpkin.
Mermaids are fun, classy, and so magical. Imagine creating this pumpkin with your littles! Not only will it be fun, but it will help create a memory that no one is going to forget any time soon.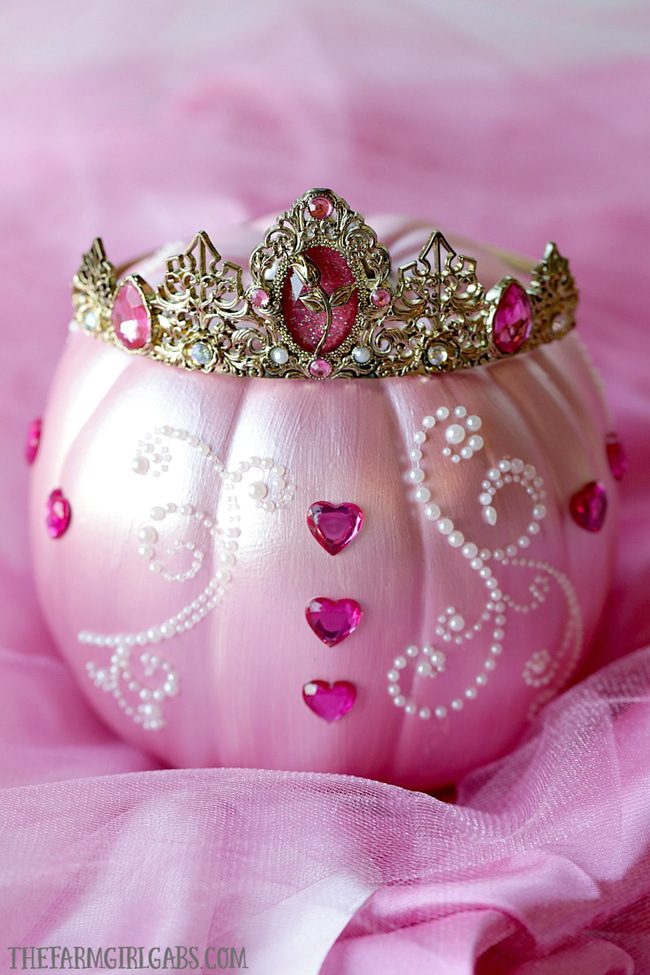 This Sleeping Beauty Pumpkin Painting Idea is pretty in pink and jewels that's perfect for any girly girl! If you have a princess in your life and want to avoid the more scary pumpkin paintings, then this one is for you!
The bold color of pink and the royal crown brings this painted pumpkin to life. Picture this princess pumpkin on your porch this fall. Doesn't it just scream fun?!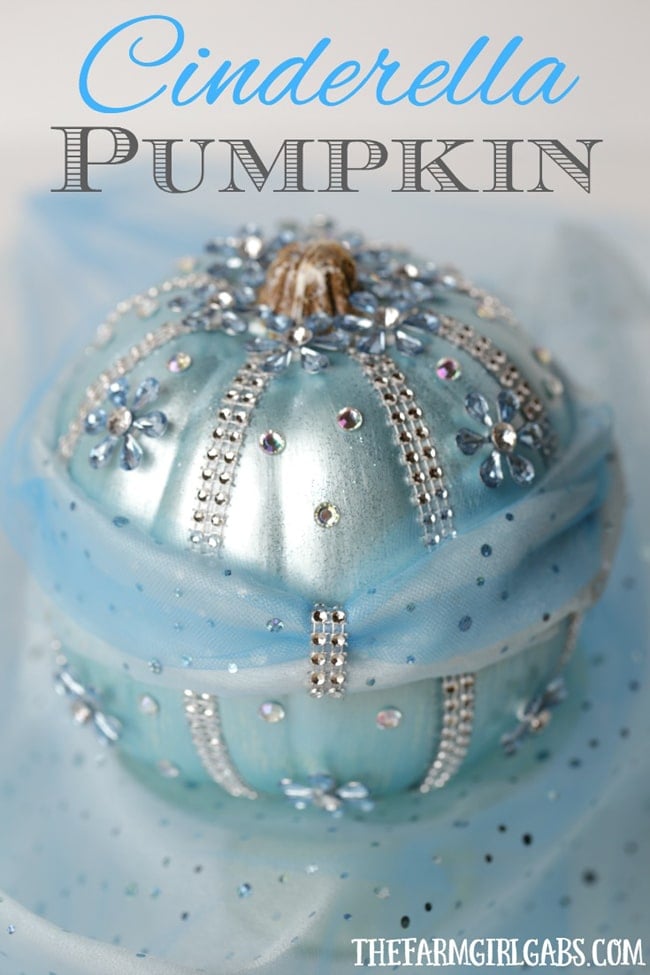 This pretty Cinderella Painted Pumpkin is all glammed out! What little princess wouldn't love making this for Halloween?! Every little girl just loves Cinderella!
Plus, you're sure to impress all who step on your porch this trick-or-treating season. If you are having a hard time choosing a pumpkin to paint, then this Cinderella Pumpkin is a contender, for sure.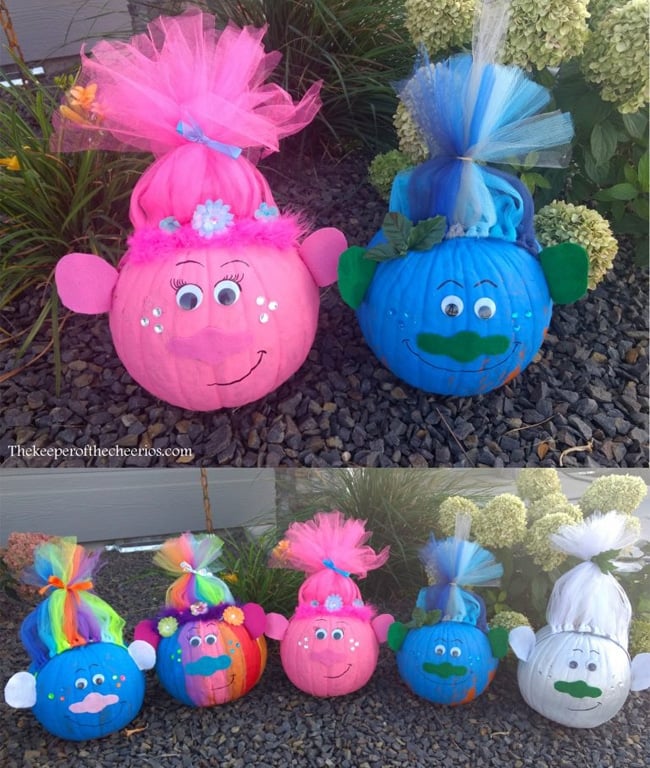 We think these Painted Trolls Pumpkins will be a hit this year! This pumpkin painting idea is perfect for the whole family! Just pick a color and start painting!
Trolls are so popular this year, so we know this pumpkin painting idea will be a hit among your neighborhood friends.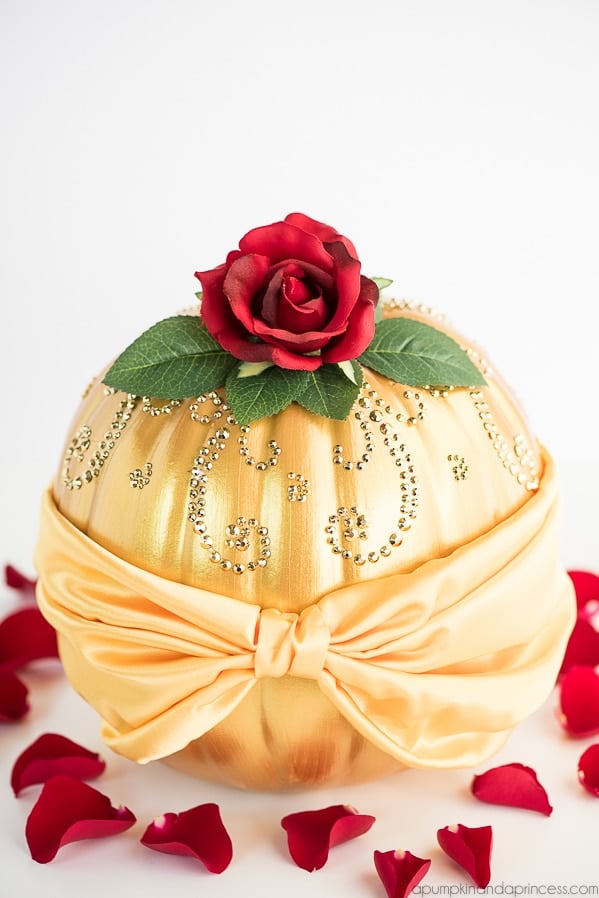 Do you have a Beauty and the Beast fan in your life? Your little one will love creating this DIY Beauty and the Beast Pumpkin! This is one of the most glamorous pumpkins you can paint out there and it's just perfect for any little princess!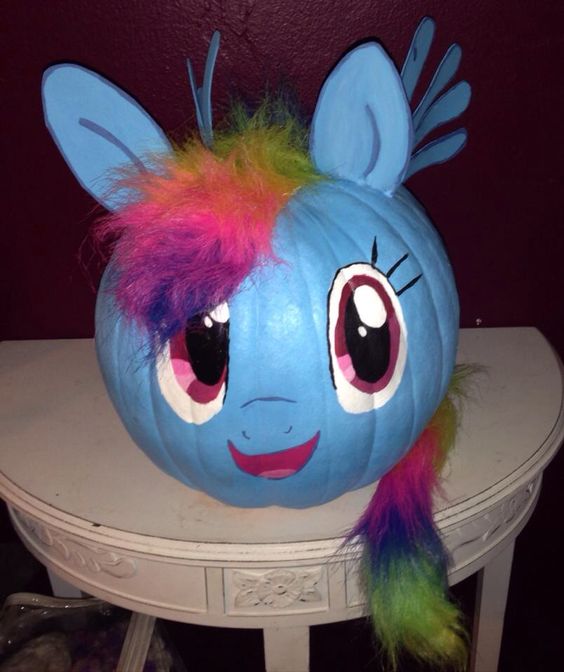 Who has the "My Little Pony" song stuck in their head? You are going to make someone's day by helping them paint this adorable Rainbow Dash My Little Pony Pumpkin! Paint a few of the My Little Pony characters to add to your Halloween decor, such as Twilight Sparkle, Pinkie Pie or Fluttershy.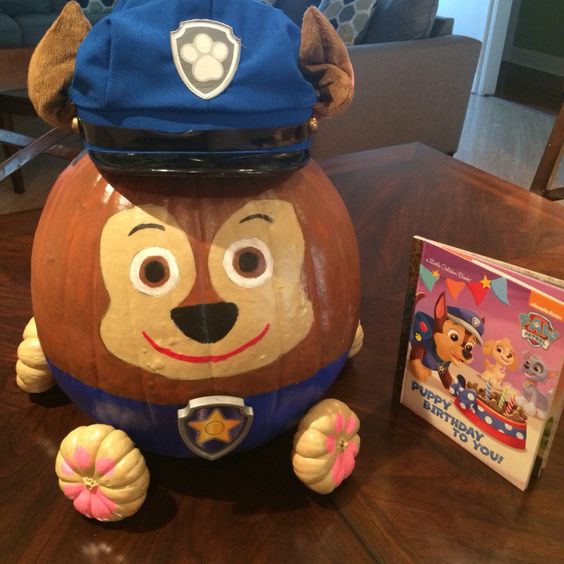 Paw Patrol is on a roll! Does your child spend hours watching Paw Patrol? If they do, they're going to love this Chase Pumpkin. All paws on deck for this awesome Chase Paw Patrol Pumpkin!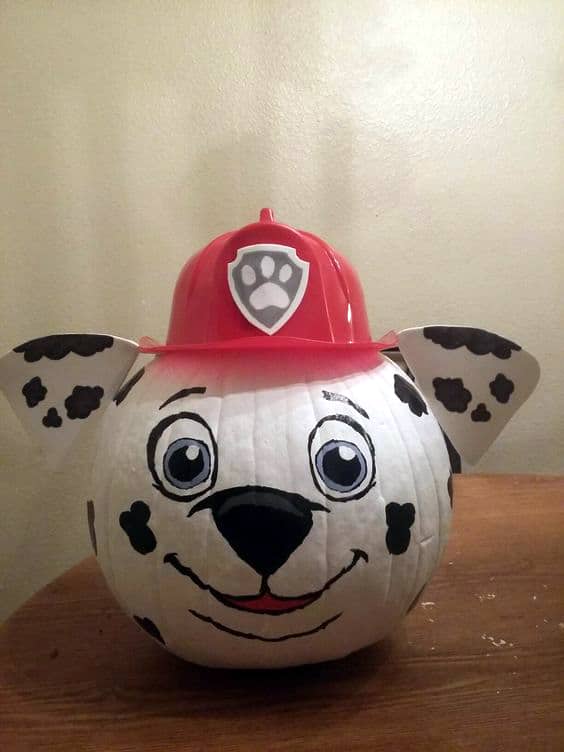 This Marshall Paw Patrol Painted Pumpkin is PAW-SOME!!! Yes, he's cute, adorable, and going to win the hearts over of many kids across the world. These pumpkin painting ideas are fun, but this is a favorite!
The spots, mouth, and little nose of Marshall are all so adorable. You will have fun painting this pumpkin without a doubt.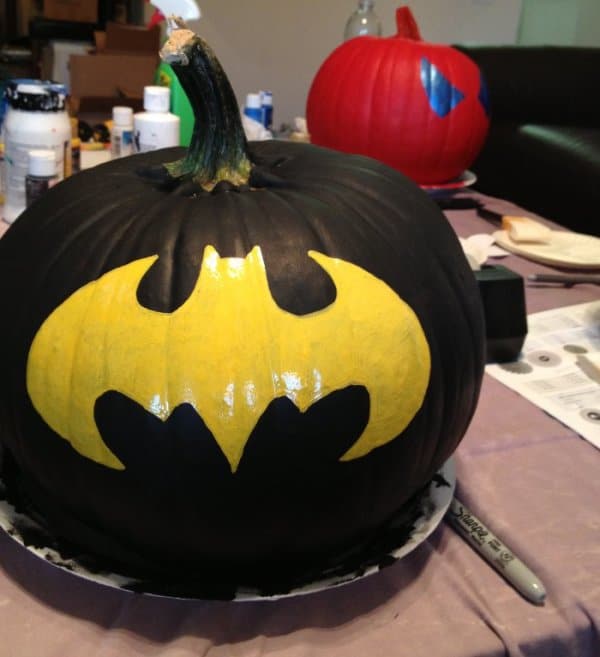 Do you have a child who loves superheroes? If so, they will love this Batman idea? Add this cool Batman Painted Pumpkin to your superhero pumpkins this Halloween with a paint brush and some paint.
Batman has been a favorite of many little boys and girls for years. You'd make their day by helping them paint this adorable Batman Pumpkin.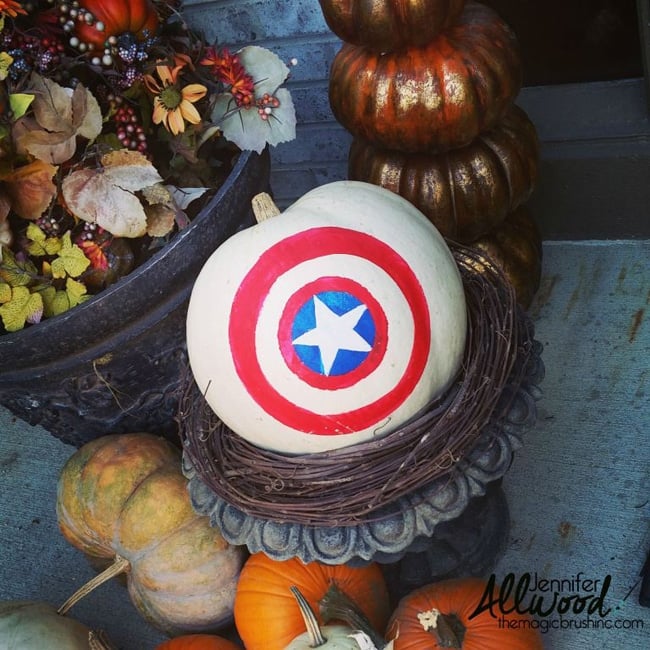 So many of us have little super hero lovers right in our homes. With pumpkin painting season right around the corner, your little superhero will have a blast making this Captain America Pumpkin!
Captain America has a special place in many homes. He's strong, mighty, and does a lot of good. You can easily win the "cool" factor by helping your kiddo paint this superhero-inspired pumpkin this year. Learning how to paint pumpkins just got a whole lot easier with this Captain America Pumpkin.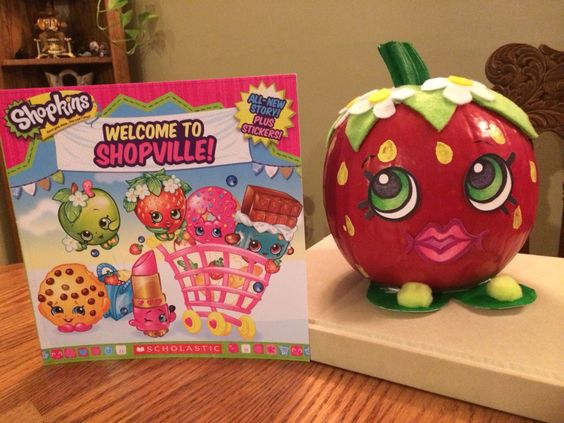 How cute is this Strawberry Kiss Shopkins Painted Pumpkin?! Looking for something a little bit different? You'll love painting this pumpkin! This pumpkin is also so original and being original is so much fun!
If you have a kiddo that enjoys playing with Shopkins, then this is going to be a winner in your household! Plus, how cute is she?! You're going to LOVE painting this pumpkin together!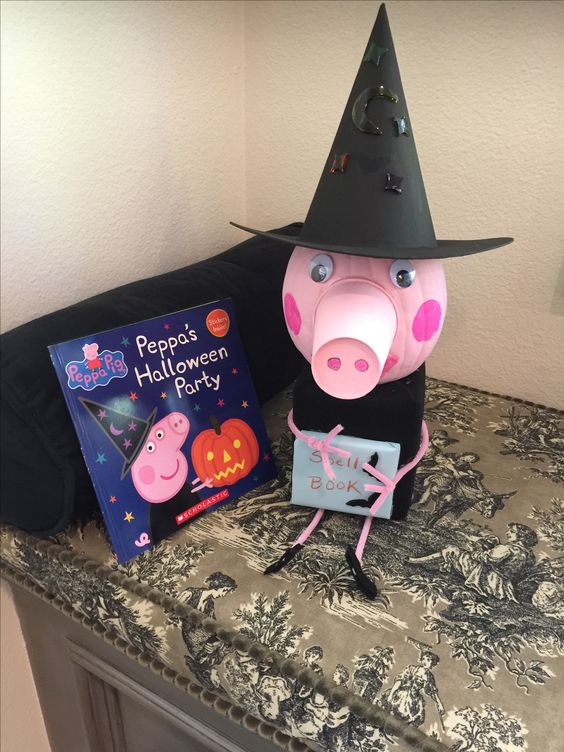 How cute is this Peppa Pig Witch Painted Pumpkin?! If you have a little one in the house, then you know that Peppa has stolen the show. There is something special about Peppa Pig that everyone loves. Looking for a fun Peppa painting pumpkin idea? This is it!
Peppa is ready for the holiday with her witch hat and spell book! Plus, Peppa is such a fun and lovable character, you just can't go wrong with choosing to paint her this year as your pumpkin!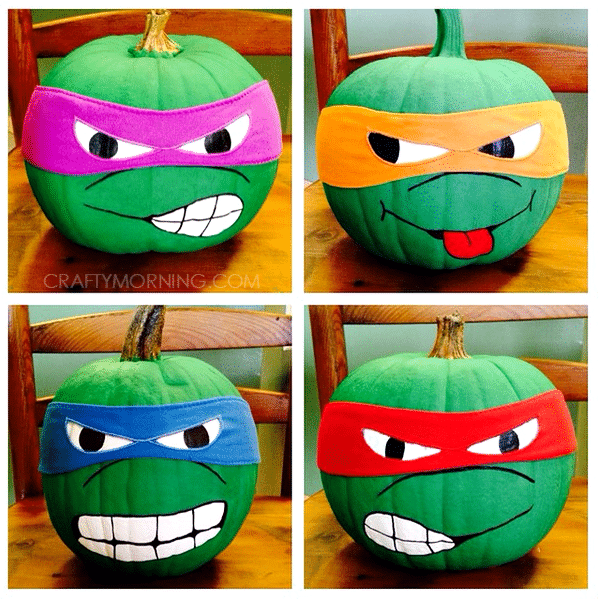 These super cool Ninja Turtle Painted Pumpkins definitely have some TURTLE POWER! These turtles are bound to make any little boy or girl's Halloween that much more fun. Even if you never thought you'd enjoy painting these cute painted pumpkins, you will! Invite some friends over and get to work!
The best thing about the Ninja Turtles is that they have been around for years and everyone loves them. You could even invite aunts, uncles, cousins, and grandparents over to decorate these.
There you have it, you probably didn't know how many different pumpkin painting options there are. You now know how to paint a pumpkin and how easy it is to make this a fun Halloween activity for the whole family. Kids from all over enjoy painting pumpkins and now you have plenty of ideas to get you started!
Which of these 19 Clever No Carve Painted Pumpkins For Kids will you create with your family? Let us know in the comments below!
For more Halloween and party ideas, follow us on Instagram @prettymyparty and Pinterest and join us in our private Facebook group.