15 Desserts To Win Over Any Crowd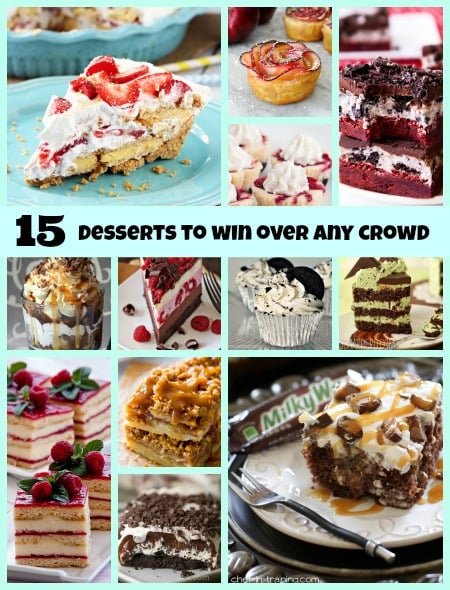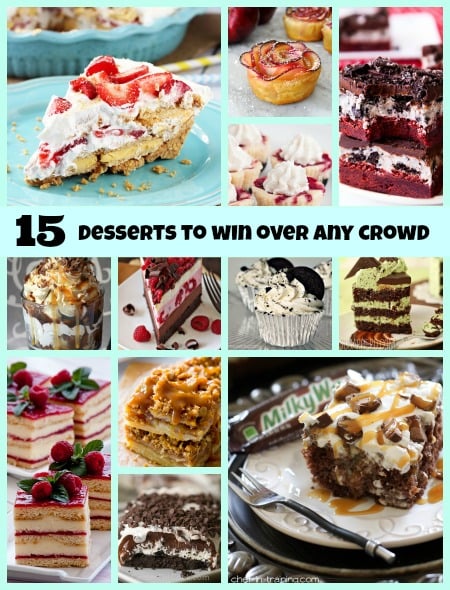 I don't know about you, but making desserts are my weak spot. It's not that I don't want to, I just get overwhelmed with all of the inspiring ideas and never end up making something amazing like I should. That's not going to happen anymore after putting together this awesome list of 15 Desserts To Win Over Any Crowd! I'll know exactly what to bring to the next pot luck and I'll be making the perfect dessert for the next time my family is hosting an event!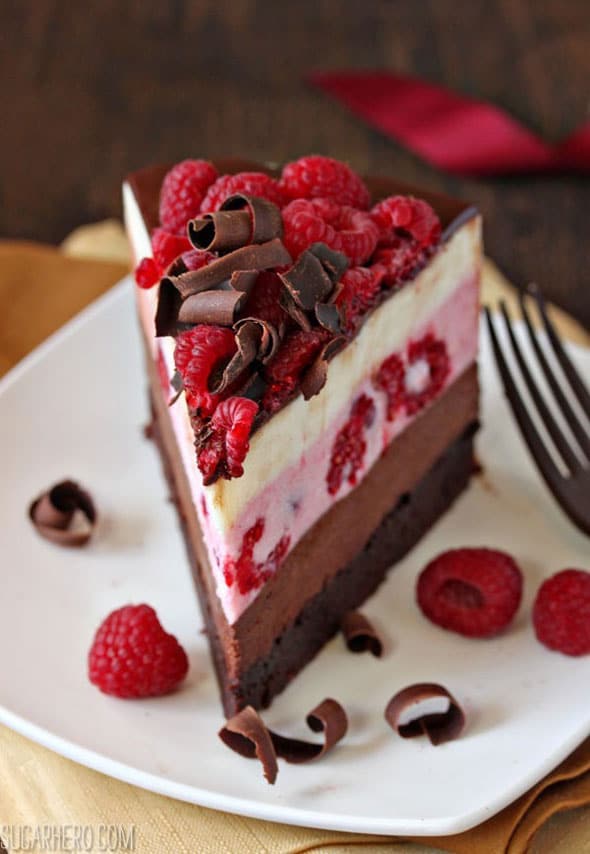 1. This Chocolate Raspberry Mousse Cake looks amazing! This creamy and delicious cake will wow everyone and you can always let everyone know they are having some fruit, too!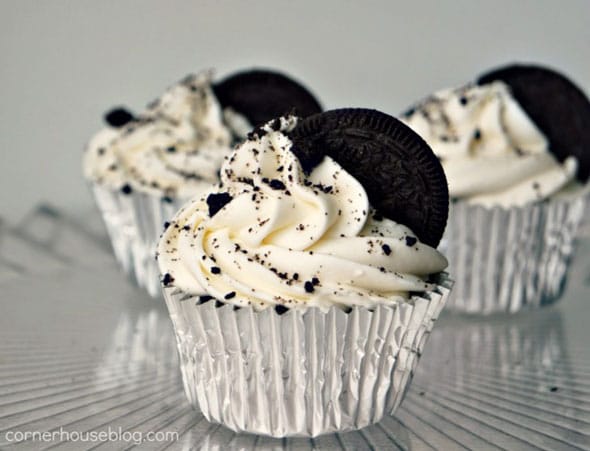 2. Who doesn't love Oreos? Oreo Cupcakes will win over the younger and the older crowd, whether you're bringing some cupcakes to the school bake sale or you're making cupcakes for your child's birthday. It's a winner!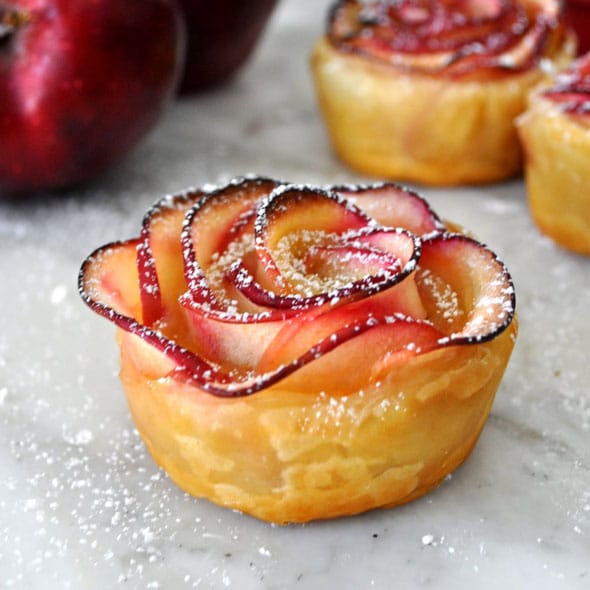 3. How amazing are these Apple Roses? It might look a little intimidating, but don't worry, you totally got this! And how could you not impress everyone with this culinary masterpiece!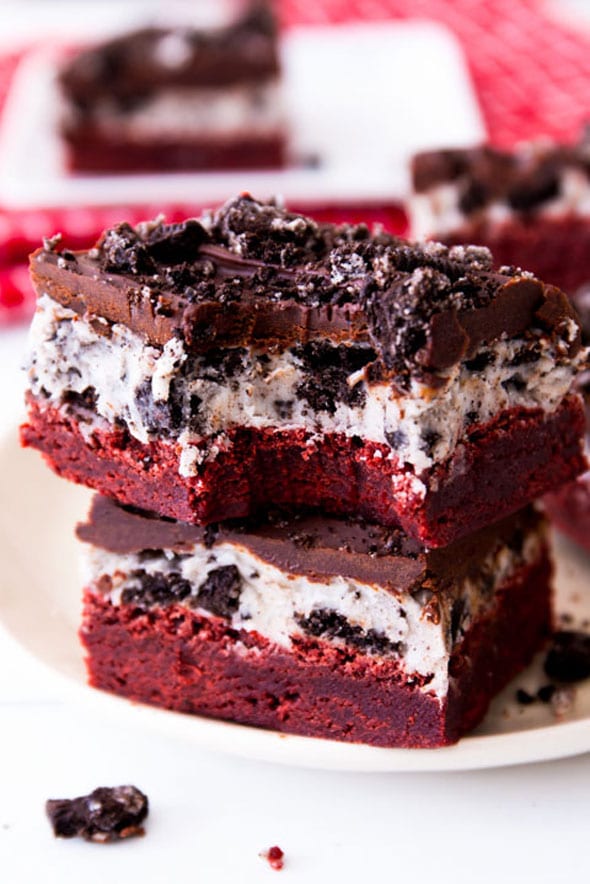 4. Red Velvet AND Oreos? Oh ya. These Red Velvet Oreo Brownies will be gone before you know it. With the layers complimenting each other, they will melt in your mouth and have you coming back for more.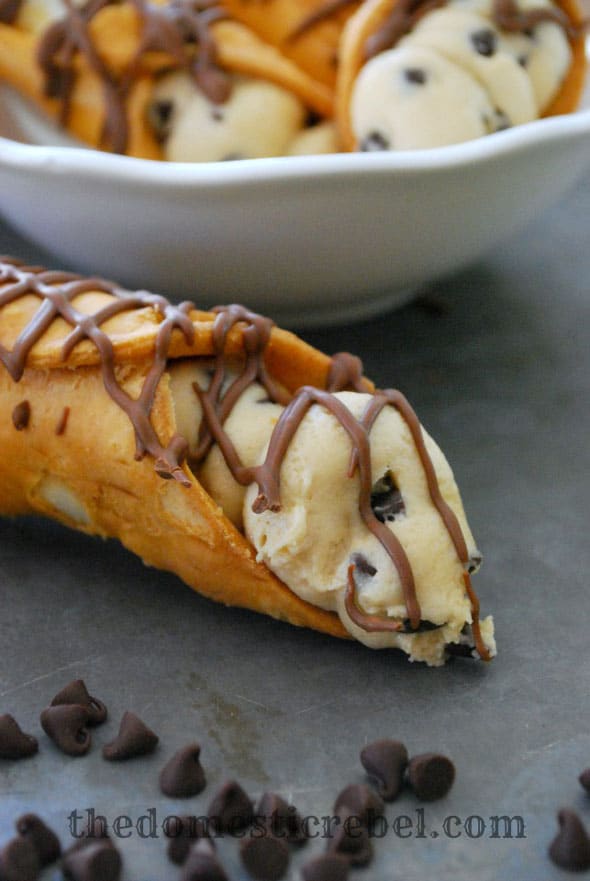 5. Look at these Chocolate Chip Cookie Dough Cannolis. Don't they look amazing? Anything with chocolate chip cookie dough is going to win over your crowd and when you package it up in a fancy cannoli, your guests will be super impressed!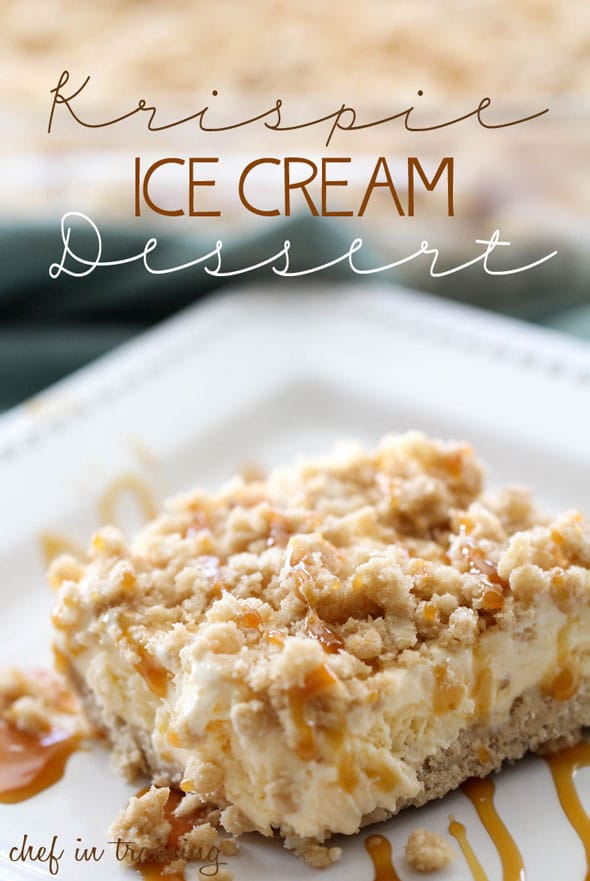 6. When summer arrives and you're hosting an event on a hot day, this Krispie Ice Cream Dessert will be an absolute hit! Everyone is going to be rushing for a cool and refreshing treat. The caramel drizzle adds the perfect touch, too.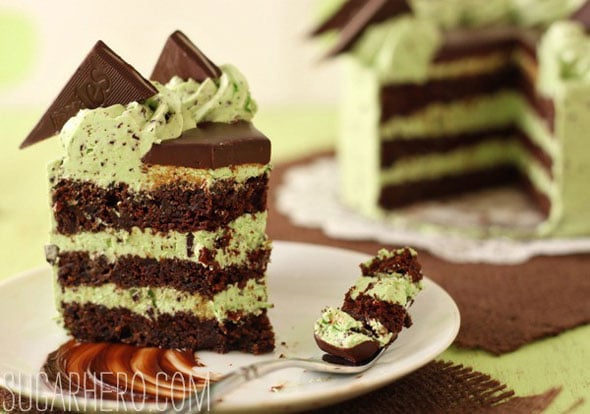 7. Mint chocolate chip anything is a favorite in my social circles, so I'm pretty sure that serving this Mint Chocolate Chip Layer Cake will have everyone doing some extra time on the treadmill tomorrow, in order to have a serving of this goodness today!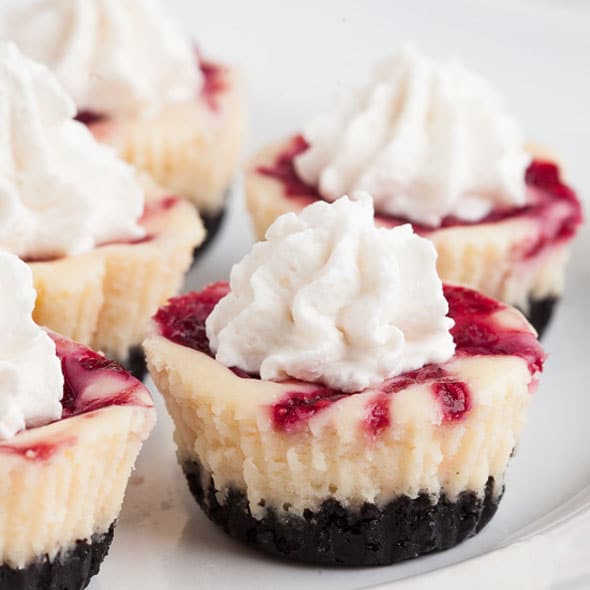 8. Looking for something small, delicate, and delicious? Check out these White Chocolate Raspberry Cheesecake bites that will definitely wow the crowd! They are the perfect size to end a big meal and who doesn't love a little slice of cheesecake?!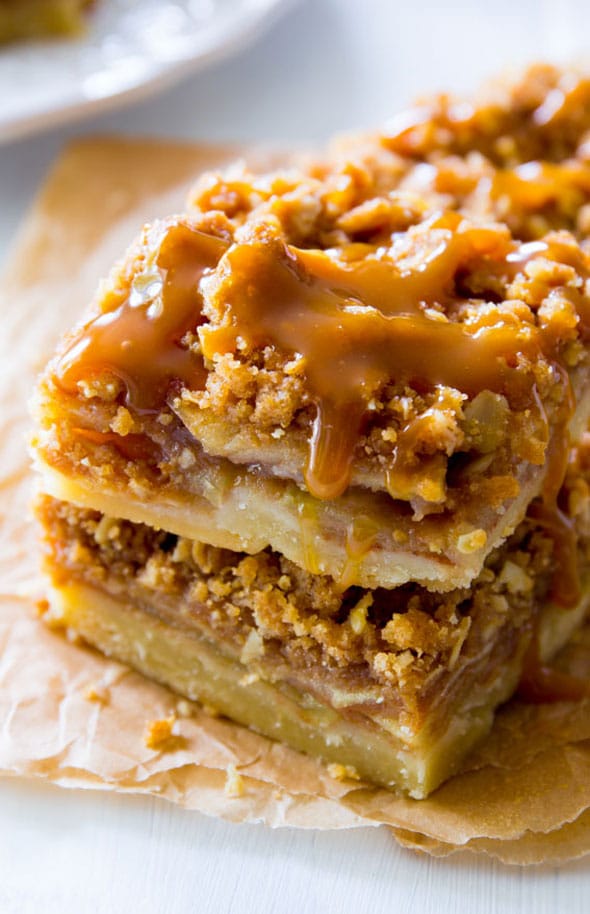 9. These Salted Caramel Apple Bars are an absolute wonderful combination of flavor. You are going to win over all of the non-chocolate lovers who enjoy a perfect apple dessert. Delicious!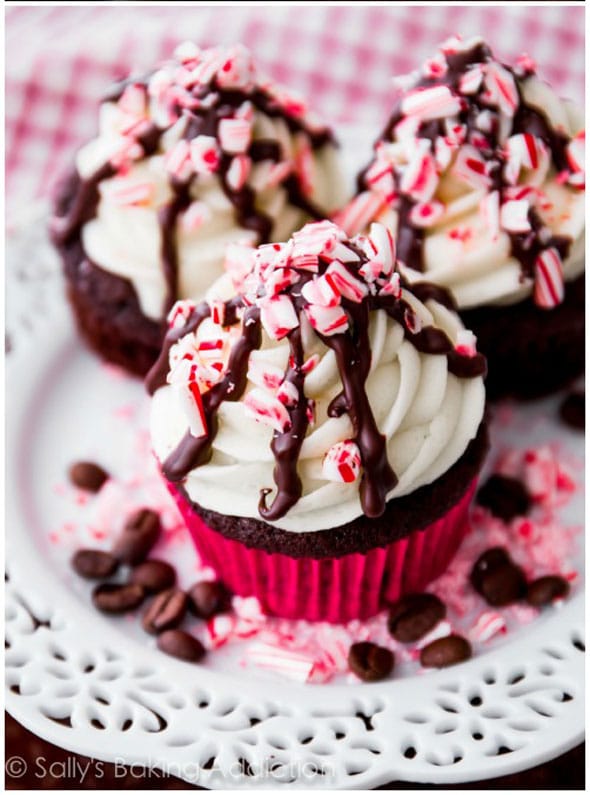 10. Who needs to wait until the holidays for these yummy Peppermint Mocha Cupcakes? While it's the perfect dessert for the Christmas season, it will be a fun hit no matter when you serve it!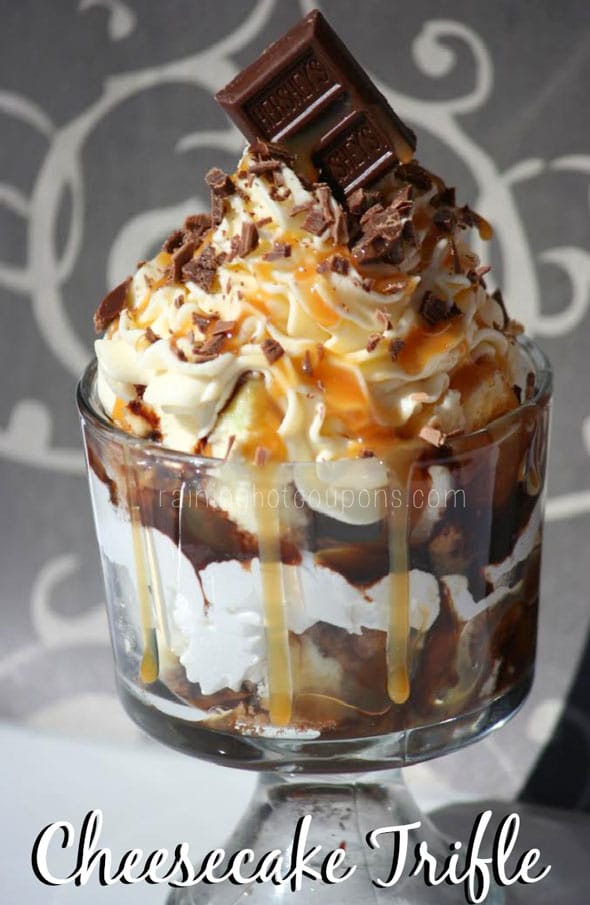 11. Trifle is such a fun way to serve a dessert. This Chocolate Caramel Cheesecake Trifle will be a big hit on the dessert table! I love that people have the option of taking as much or as little as they want and chocolate/caramel anything is going to disappear before you know it.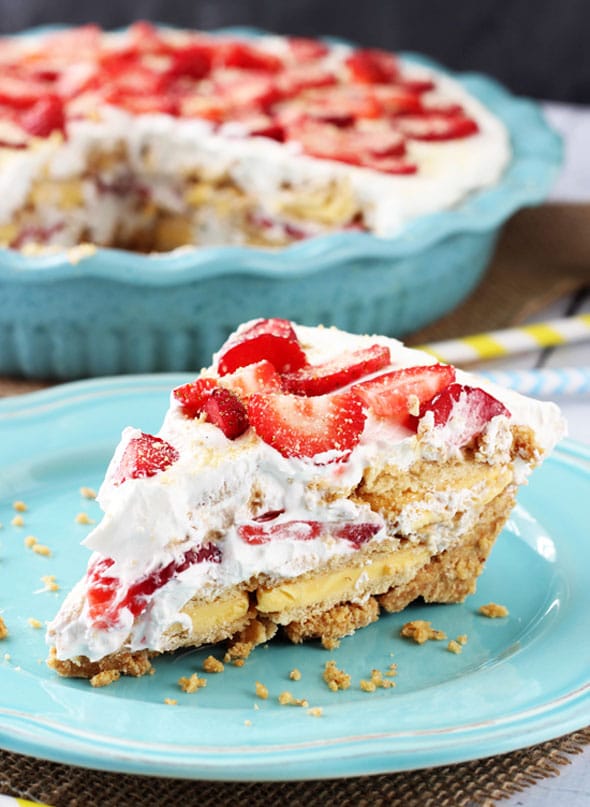 12. This fun combo dessert of No Bake Strawberry Lemon Cookie Pie sounds like the perfect, cool, and refreshing dessert that anyone would love to have at a summer get-together. What a great 4th of July treat!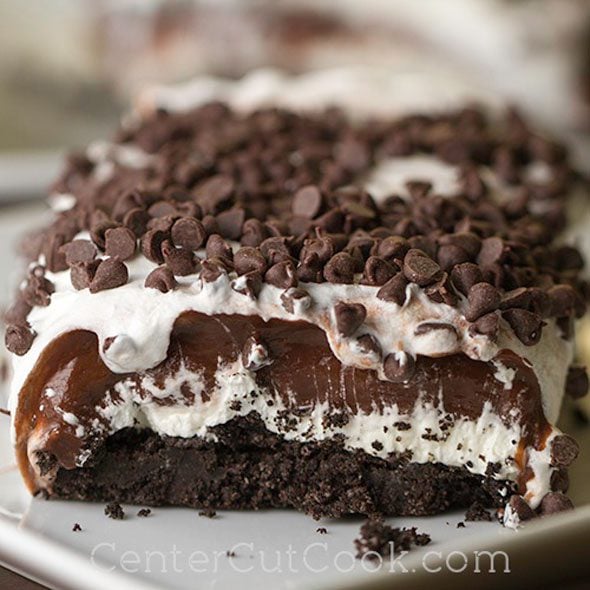 13. This Chocolate Lasagna has been served numerous times at our home and it never has any leftovers! People flock to it and it is so eye-appealing, as well. You'll be pretty popular with this dessert!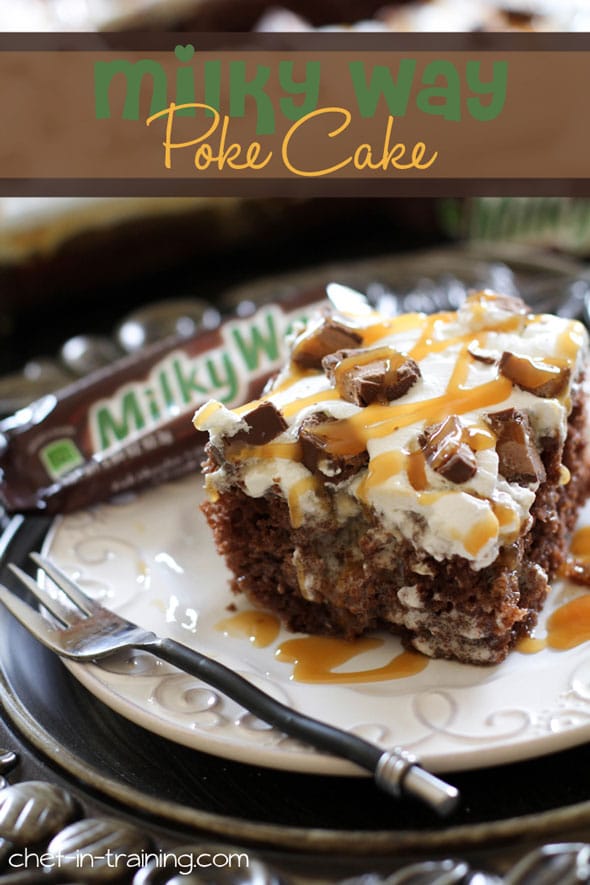 14. Oh my… this Milky Way Poke Cake looks like absolute perfection! A portion of the caramel gets to set into the cake before putting the rest of the topping on, so every bite is a little slice of heaven!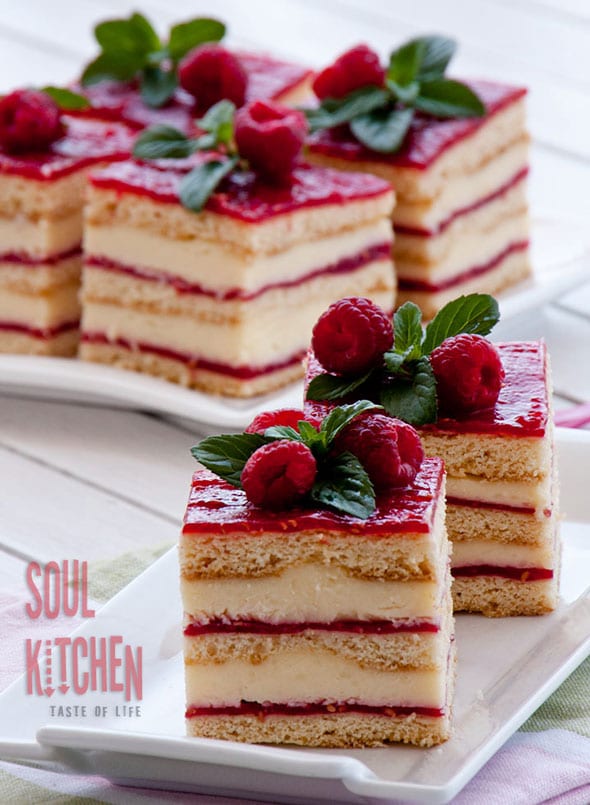 15. Another refreshing dessert is found with this Vanilla Raspberry Cake. Feel like everyone always brings chocolate treats to parties? Do you always get stuck in a rut with serving chocolate desserts? Try this one and everyone is going to love the change of pace, along with the fruit and cream layers!
Serving desserts like this are going to start increasing your guest list before you know it. Why? Because word of your amazing desserts at your parties is going to travel fast and you're going to be the talk of your social circles!
Wow your guest with these amazing desserts and enjoy these products to help get you started on everything you'll need!
Sign up for a 30 day free trial of Amazon Prime and get free 2 day shipping on your party products!