Halloween is almost here and if you're decorating for trick-or-treaters or for a spook-tacular Halloween party at your house, we've got something awesome for you to consider – 10 Packing Tape Ghost Ideas! Yep, that's right, these super spooky DIY packing tape ghosts are fabulous to add to your outdoor Halloween decor or inside for your parties! They will definitely amaze and freak out your party guests! Add an LED light to them to make them ever more spook-tacular! Below you will find various tutorials to make your own masking tape ghosts. You can make a whole body, legs, hands, babies, and more! Share our Facebook post HERE or Pin to Pinterest HERE. Have you ever made a DIY masking tape ghost for Halloween? We would love to know. Start the conversation below! Happy Halloween!

Get your free party planning checklist
Become a party insider and get free access to the hottest party trends, the best sales, exclusive freebies, and more!
See also:
DIY Tape Ghost Body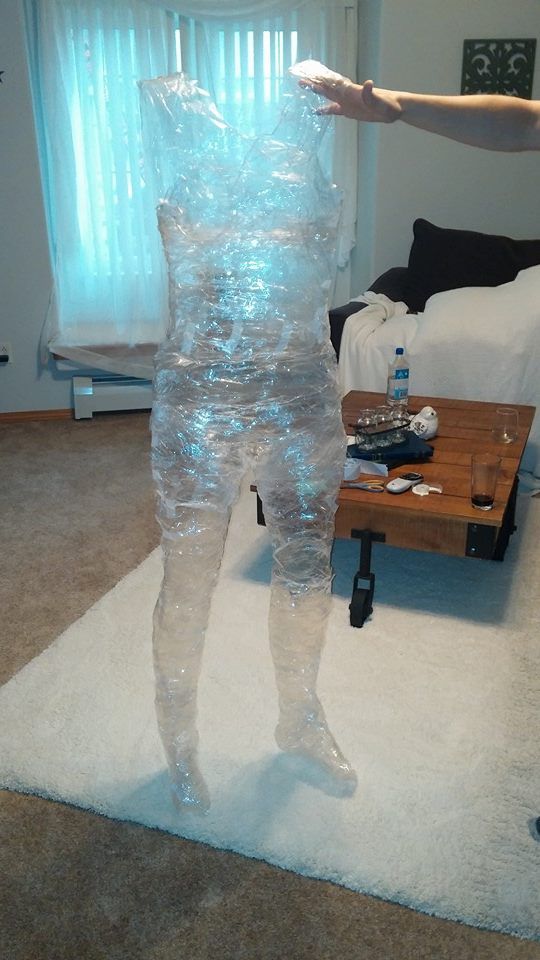 Which 10 Packing Tape Ghost Ideas do you love? Let us know in the comments below!