Vintage Barbie Camping Party
Maria of Love & Sugar Kisses styled this amazing 70s Vintage Barbie Camping Party for her daughter who was turning 6! She loves Barbie and after getting a Barbie camping set from Santa she knew she wanted to have a Barbie Camping Party! Maria wanted to put a fun spin on the party by giving it a 70s vintage vibe. Groovy!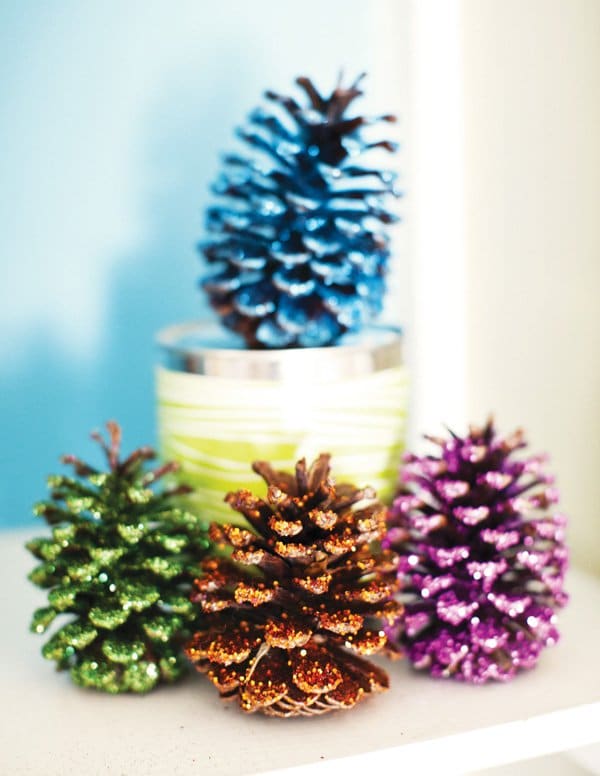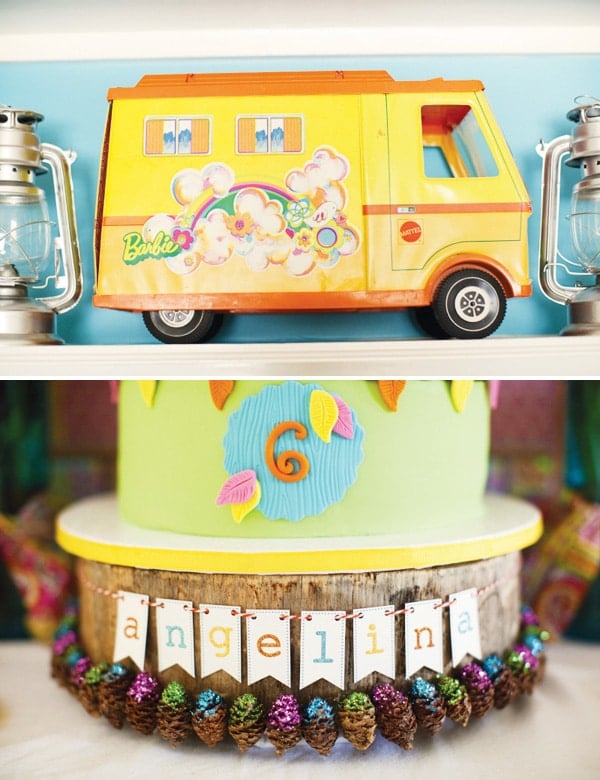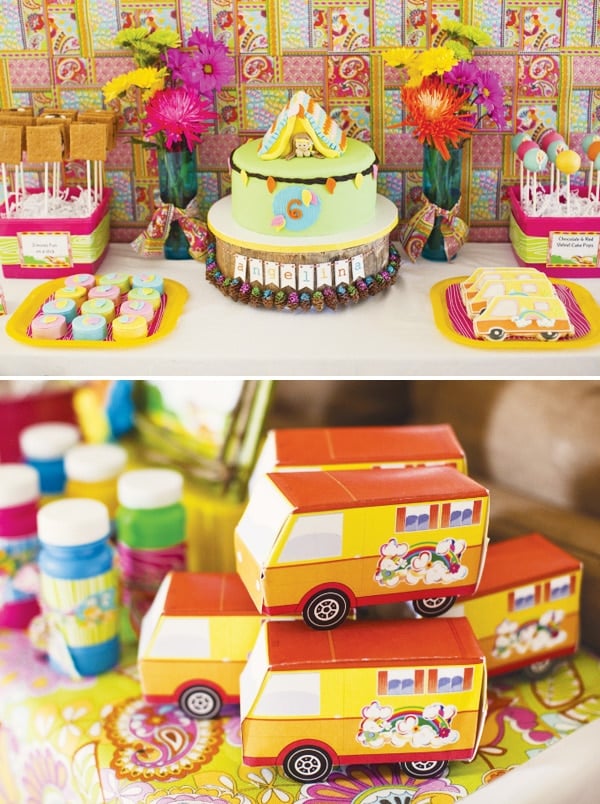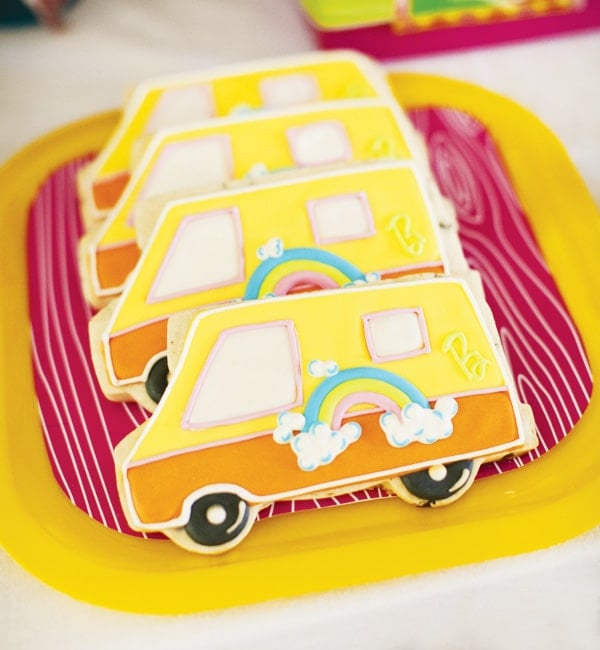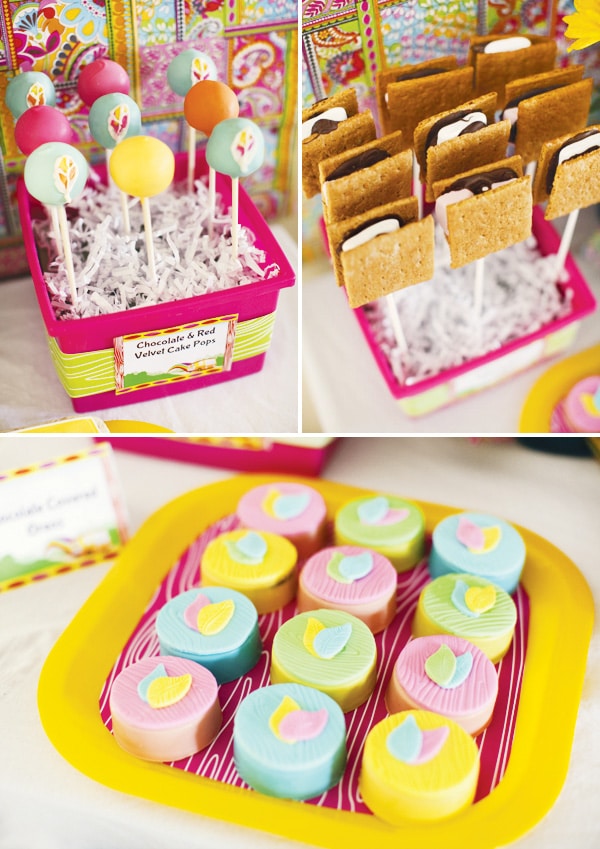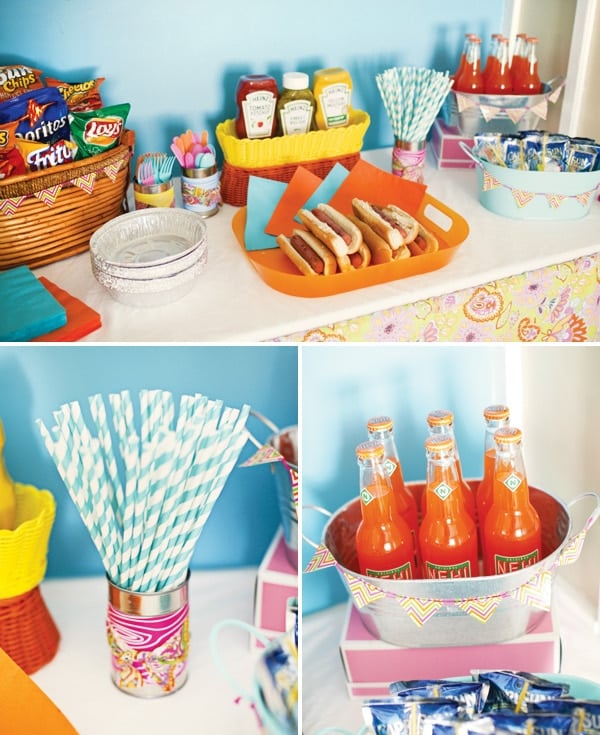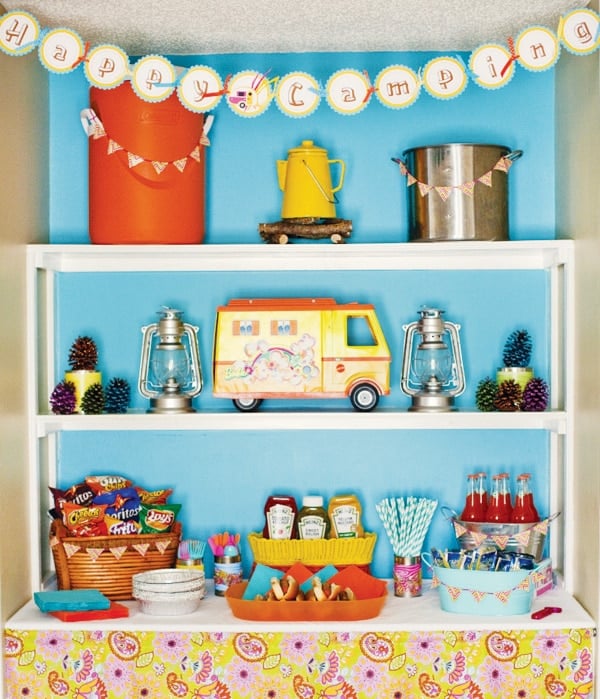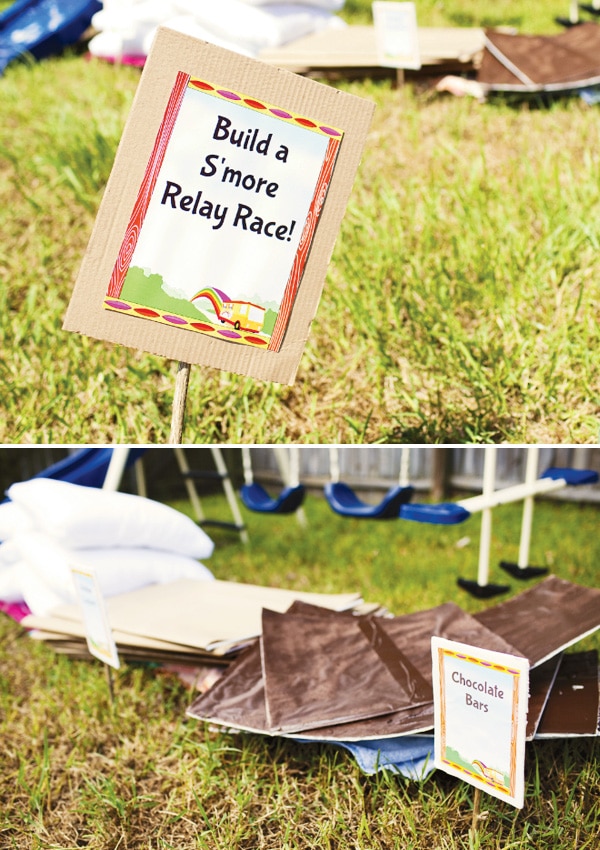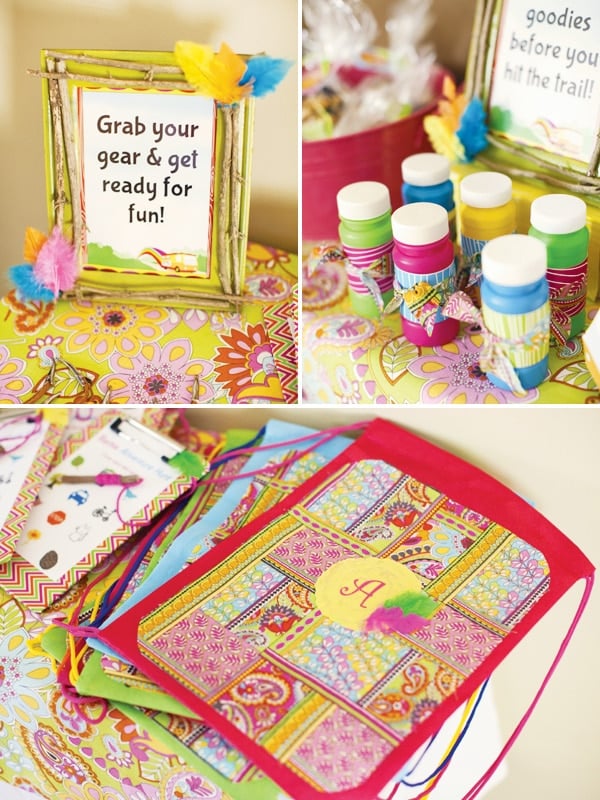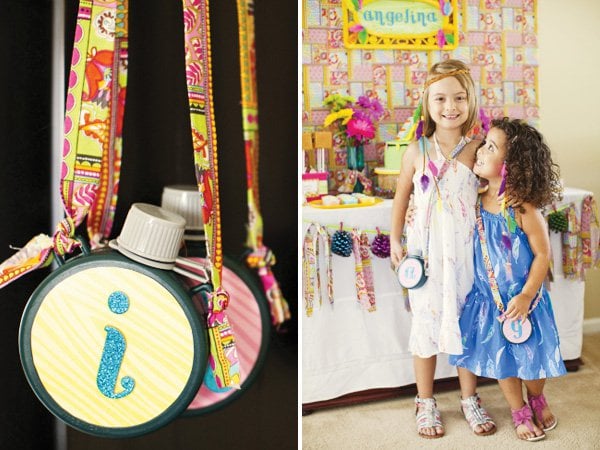 Maria's fun find – a vintage Barbie Country Camper – is what sealed the deal on this clever theme! Piggy Bank Parties designed the invitation, which included a Barbie-esque illustration of the birthday girl. They also created the entire printable collection and the favor boxes. To give the party that 70s vibe, Maria incorporated fun fabric patterns like paisley, bright colors (lots of yellow, aqua and orange) and feathers.
She also tied in the camping theme by using wood grain patterns and some natural elements like pine cones, tree stumps and twigs. But we can't forget about a little sparkle for that girly vibe! Maria found an old frame at Goodwill and gave it a little makeover with some spray paint, printable wood grain paper, glitter letters, and feathers. The sign, which was used over the dessert table, turned out great!
The dessert table included camper cookies from Bambella Cookie Boutique and cake pops from Cuter than Cake. Maria made S'mores on a stick, decorated Oreos with wood grain and fondant feathers and made the cake, so there were a lot of goodies for the girls!
Maria also made the pine cone garland with some retro fabric. To give it that Barbie "sparkle" she added glitter. Another cool detail was a copy of a 1970's Barbie & Skipper Go Camping book, which was found on Ebay. Maria printed it and displayed it inside a frame that she decorated with chevron tape and wood grain printable paper.
And did you see the "Crafty Camp Fire?" The campers ate lunch there! How cool! The campers were also treated to bags of trail mix, bubbles and favor boxes.
Some of the party favors included feather hair clips, embellished backpacks, embellished canteens, and clip boards. Piggy Bank Parties did an amazing job with the favor boxes, which were detailed replicas of the Barbie camper! Inside the favor boxes were Barbie stickers, flavored Chapstick and bottle cap necklaces that were made by the birthday girl!
PERFECT!
What details are your favorites in this Vintage Barbie Camping Party? Let us know in the comments below!
For more party ideas, follow us on Instagram @prettymyparty and Pinterest and join us in our private Facebook group.
Credits & Resources
Photography: Wendy Updegraff Photography | Custom illustration, invitation, printables & favor boxes: Piggy Bank Parties | Camper cookies: Bambella Cookie Boutique | Cake pops: Cuter than Cake | Mini cake bunting: The Purple Pug | Happy Camping banner: Stampin' Fanatic | Straws: The Sugar Diva | Nehi Soda: Hometown Favorites | Fabrics: Hobby Lobby