Sophie the Giraffe Inspired First Birthday Party
Who doesn't love it when a good party comes together?! This fun Sophie the Giraffe Inspired First Birthday Party was the perfect way to celebrate this little guy's first birthday! What a sweet 1st birthday theme!
Everything from the Sophie the Giraffe inspired dessert table backdrop to the cake were absolutely perfect!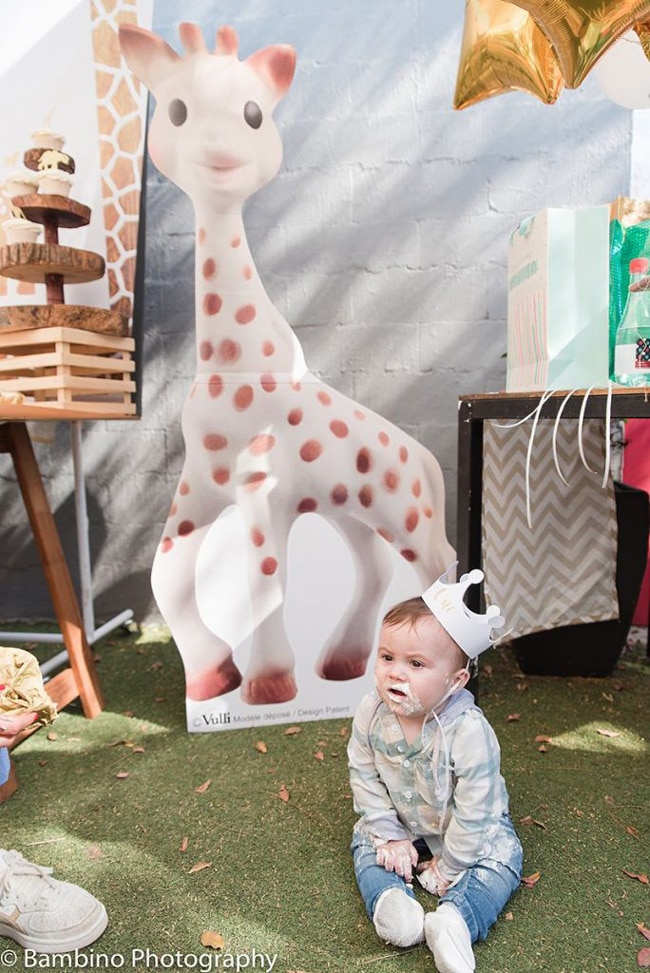 The party was made even more special since the family was moving from South Africa to Japan soon. It was wonderful to see them celebrate with family and friends before leaving.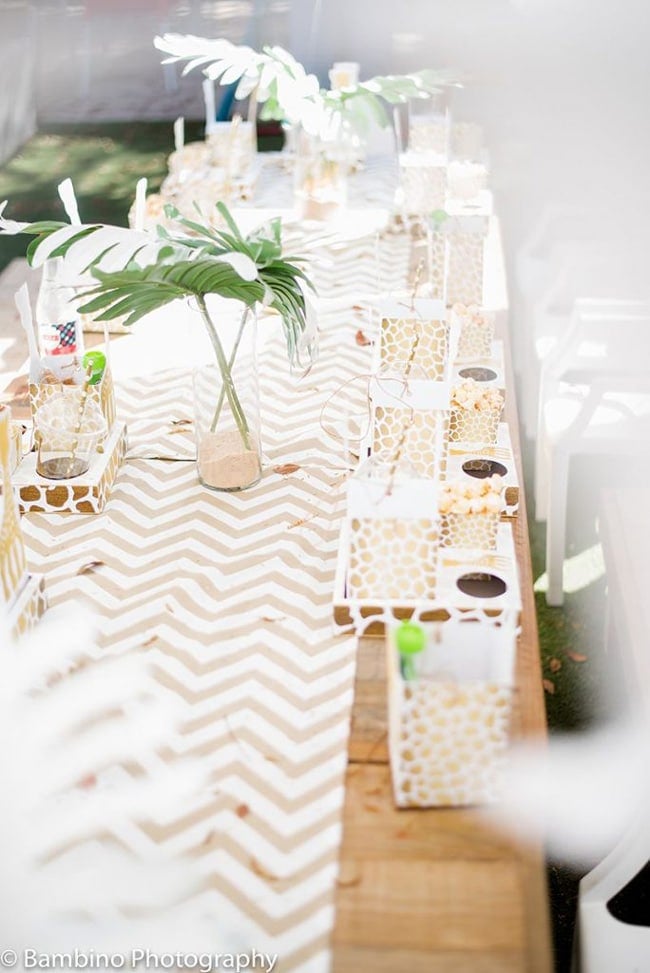 Organizit Centurion pulled it off in significant fashion and everything looked amazing! Furniture & Linen was provided by It's My Party. We love how the giraffe spots were offset with the gold stripes on the linens. So fun!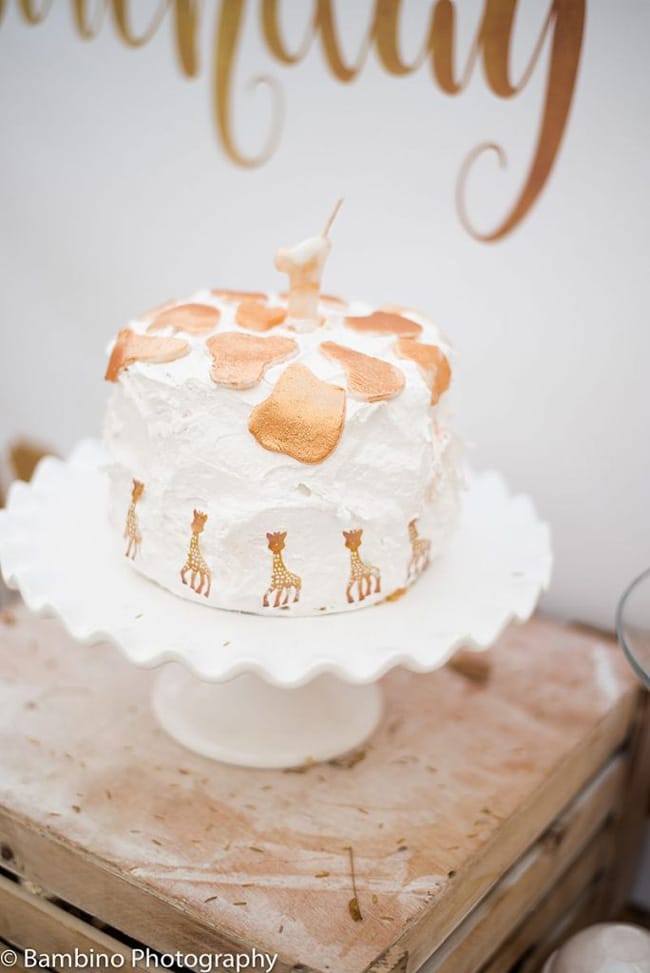 We absolutely love this fun Sophie the Giraffe inspired cake created by LB Produksies.
How delicious do all of these fun chocolates, cookies and treats look?! Chocolates were provided by Choctique, with Meringues made by Sugar & Eggs. Yum!
How amazing are these sweet party trays, created by We Create It?! What a great way to celebrate a little one's birthday, with a little something that guests can take home to remember, as well!
Turning one is sure lots of fun! Enjoy your birthday, little one! What a blessing! What's your favorite detail in this Sophie the Giraffe Inspired First Birthday Party? Let us know in the comments below!
Vendors & Credits
Event Planner & Stylist – Organizit Centurion // Photography – Bambino Photography // Cake – LB Produksies // Furniture & Linen – It's My Party // Venue – Taste Life Cafe // Party Trays & Bunting – We Create It // Meringues – Sugar & Eggs // Chocolates – Choctique // Biscuits – Anica Weigand // Printing – JAPS Marketing // Balloons, Popcorn, Candy Floss – Reinette Odendaal Bezuidenhout