Set up a cute and simple puppy themed party like this one to celebrate your child's birthday!
Sarina from Joy In The Commonplace is sharing this adorable, girly Puppy Themed Party, which included camping, s'mores and some adorable puppy decorations.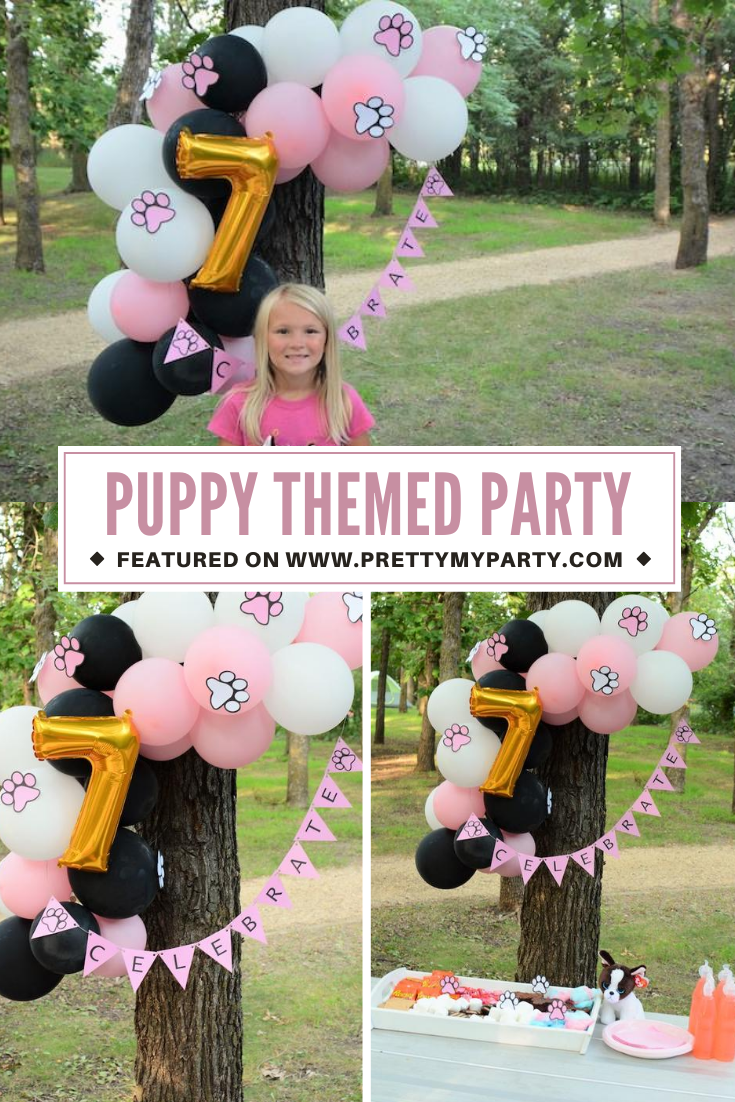 Mom made her own puppy party printables for the occasion to match the balloon garland. We absolutely adore the puppy themed s'mores tray filled with everything you need to make s'mores and a few extra goodies. There was even cotton candy! What kid doesn't love cotton candy, right?! Mom said it reminded her of puppy fur. The birthday girl even made her very own cotton candy s'mores! What a great added treat to the DIY s'mores tray! Another fun treat that was included in the puppy party was dog bone shaped chocolate brownies … YUM! Head on over to Joy In The Commonplace and grab free puppy party printables so you can throw your own puppy celebration.
From Sarina: My daughter Kalani loves puppies, so she chose a puppy themed 7th birthday party! While we were camping, I set up a puppy themed s'mores tray and a simple balloon garland. We all enjoyed roasting marshmallows and making s'mores by the fire!
Who says you can't have a party while camping? What a great way to celebrate a birthday with family in the great outdoors? Are you planning a puppy themed party? Let us know in the comments below.
For more kid's party ideas, follow us on Instagram @prettymyparty and Pinterest and join us in our private Facebook group.