Pretty Colorado Mansion Wedding
This Pretty Colorado Mansion Wedding couldn't be more perfect. A stunning couple, an amazing venue and vintage chic details are just the beginning of this beautiful celebration.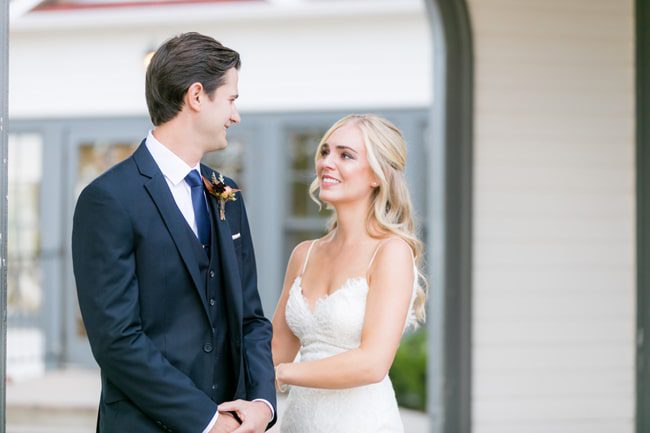 A gorgeous vintage lace dress looked absolutely stunning on the beautiful bride.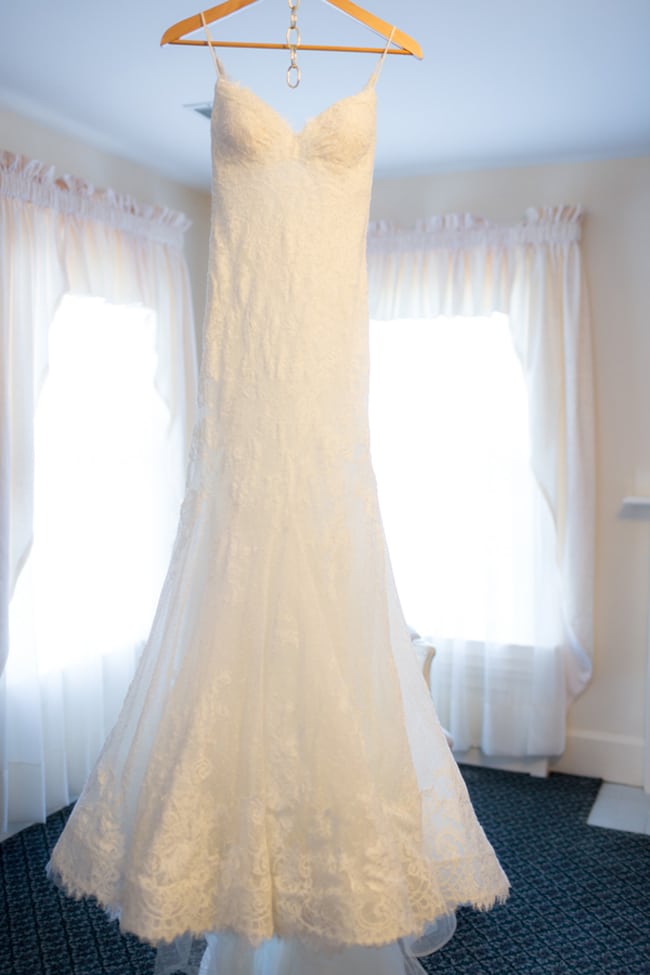 The beautiful bridal party looked stunning in different gowns in shades of pink and champagne.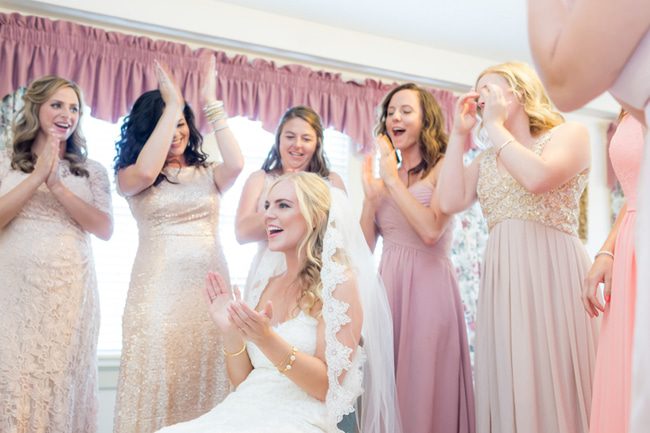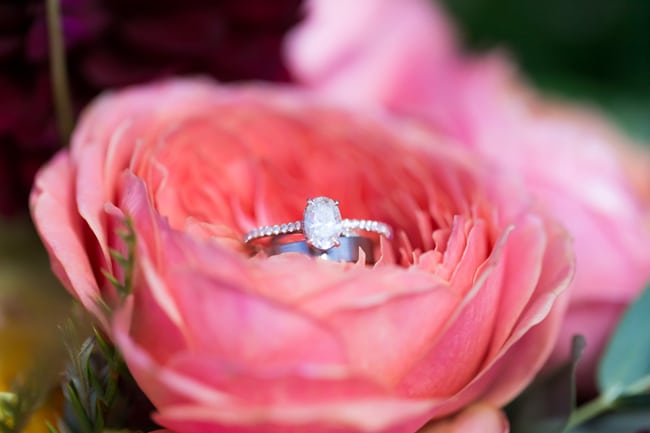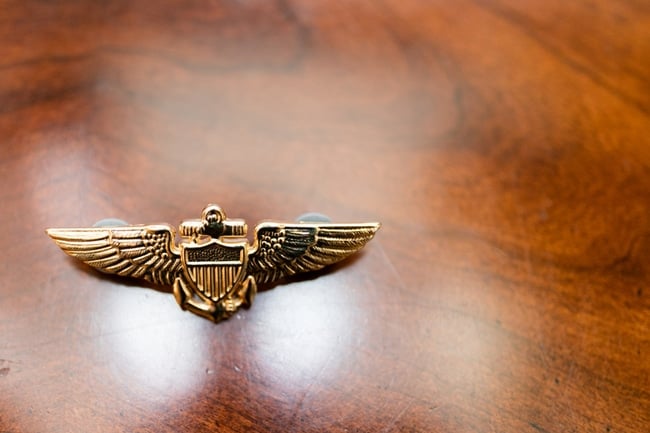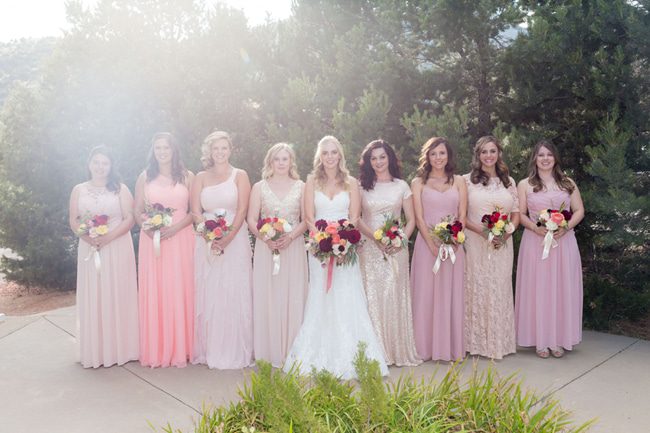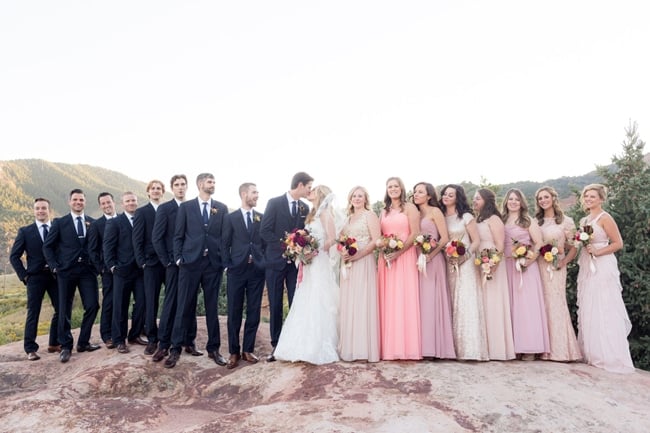 The setting for the ceremony was surrounded by lush greenery and gorgeous mountains – the picture-perfect backdrop for this gorgeous union.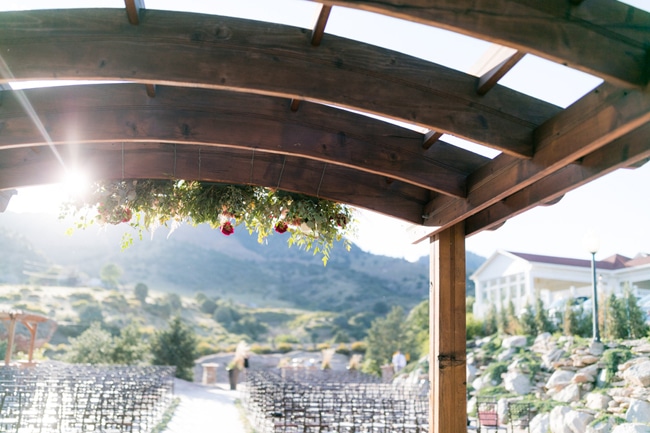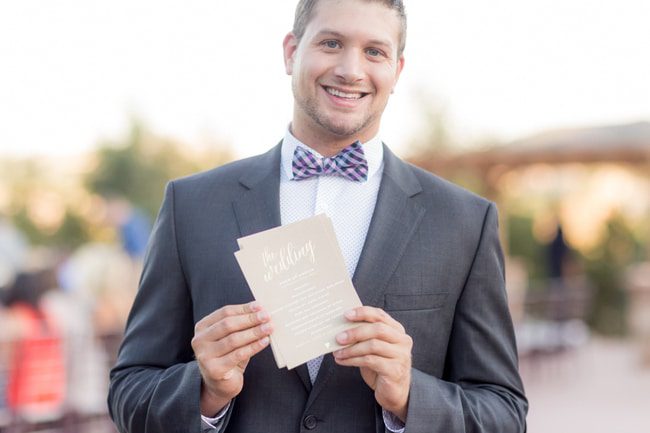 The couple said their "I Dos" under a gorgeous wooden arch adorned with flowers that matched the bride's bouquet.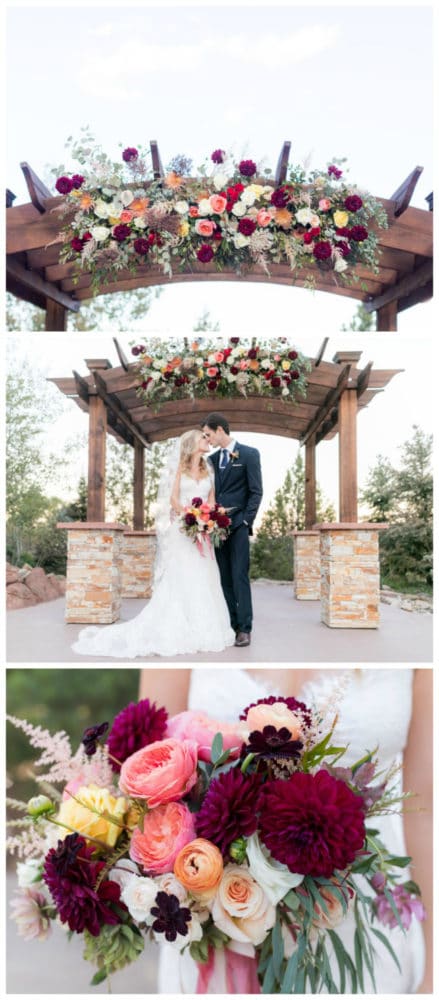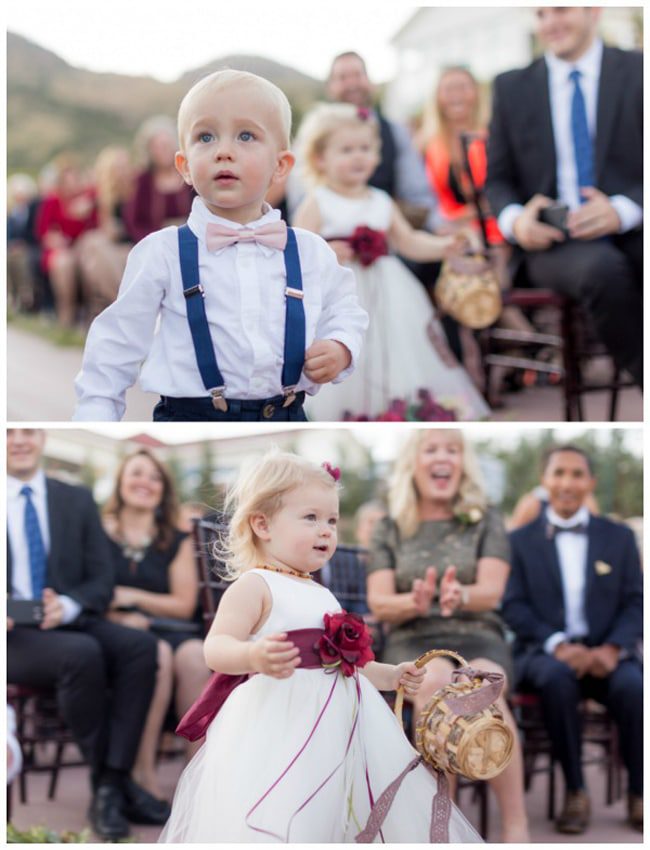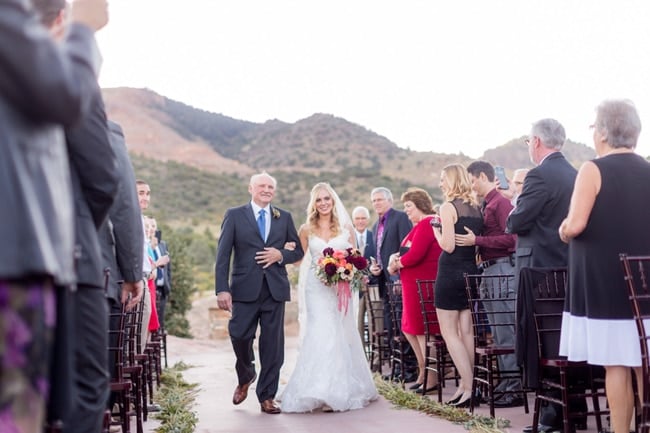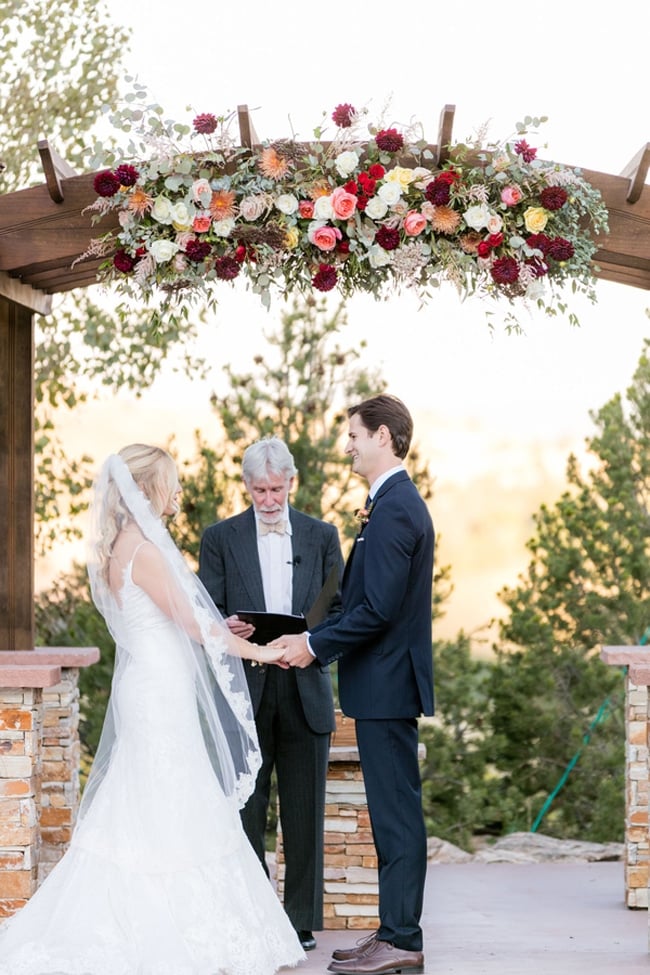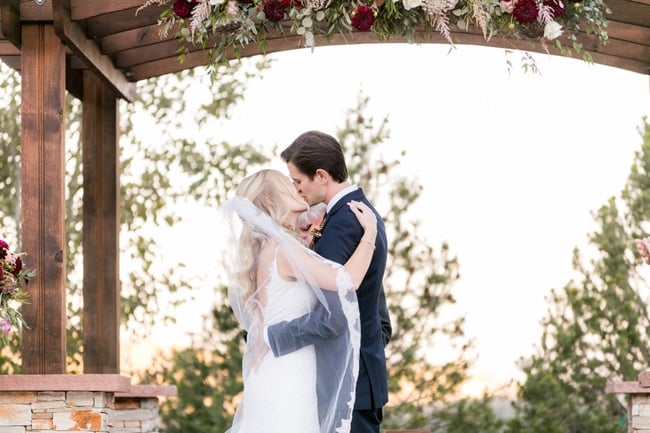 The seating chart was a map that read "Where in the world am I sitting?" This is such a cute and clever idea!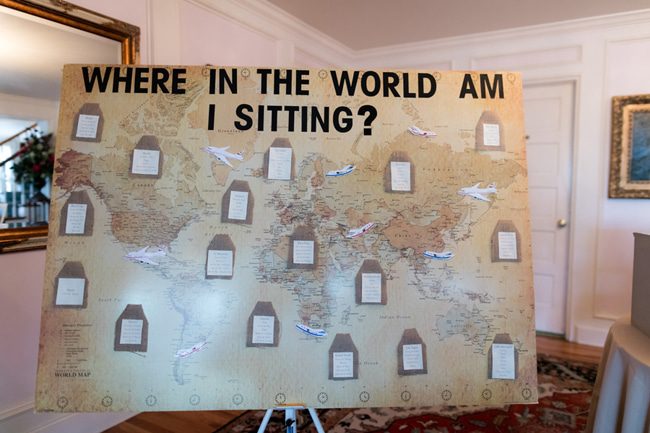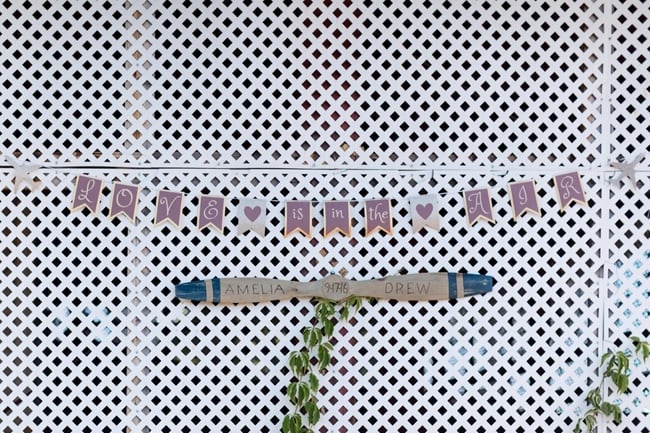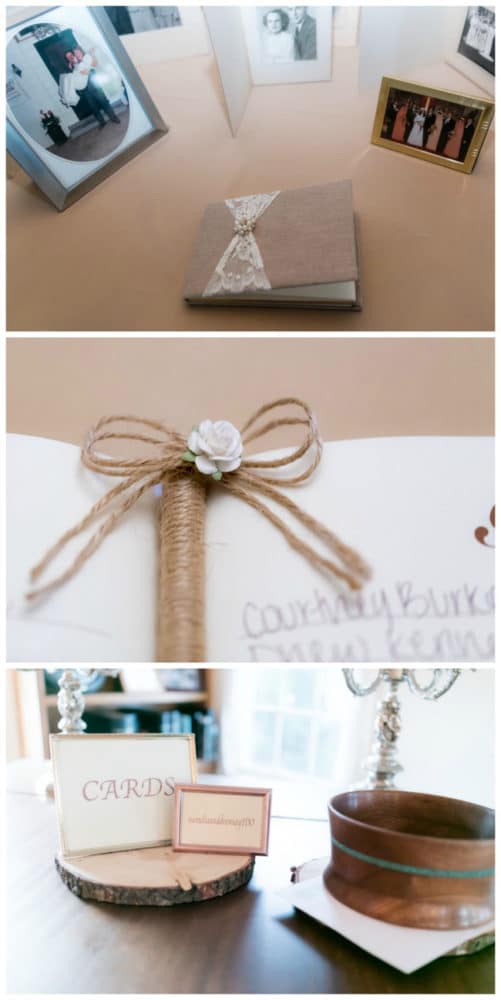 Table centerpieces were painted mason jars filled with gorgeous flowers a top rustic wooden stands. The details were simple yet classic and chic!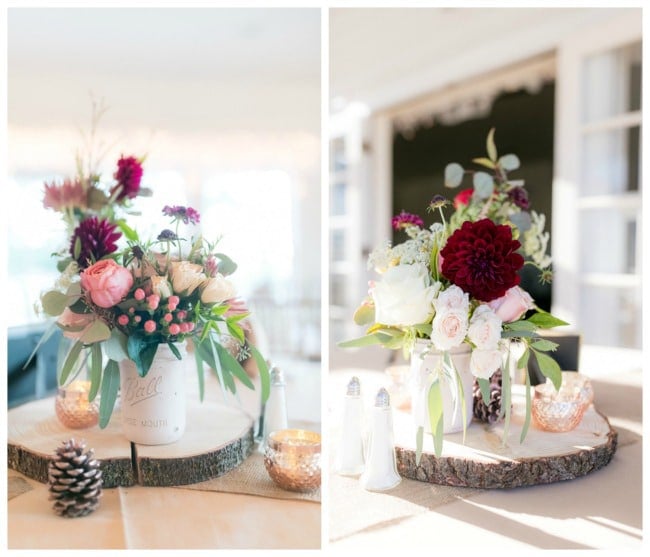 Each table had a city assigned to it which went along with the seating chart theme.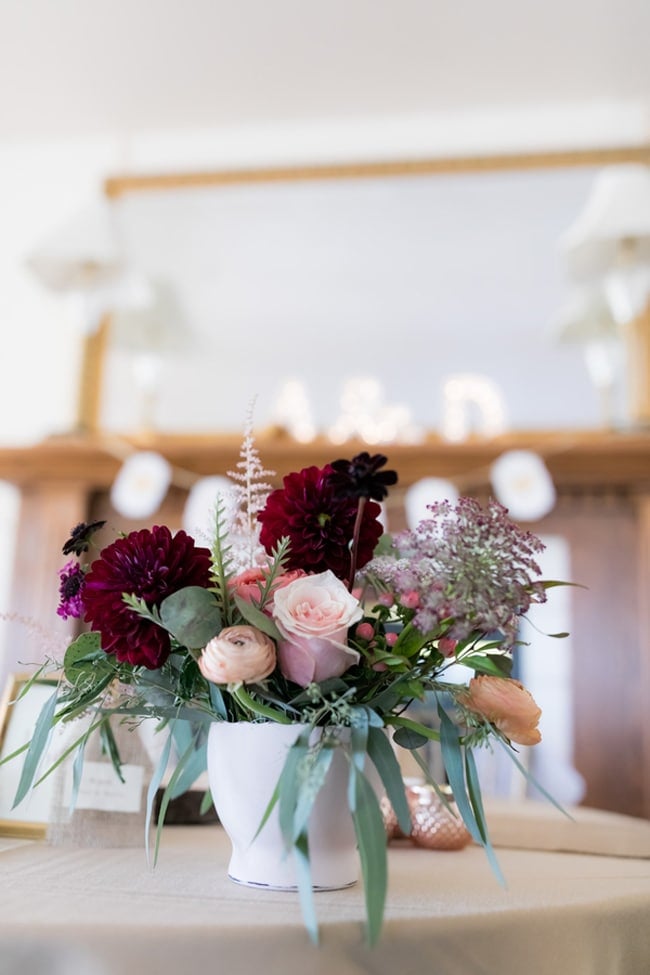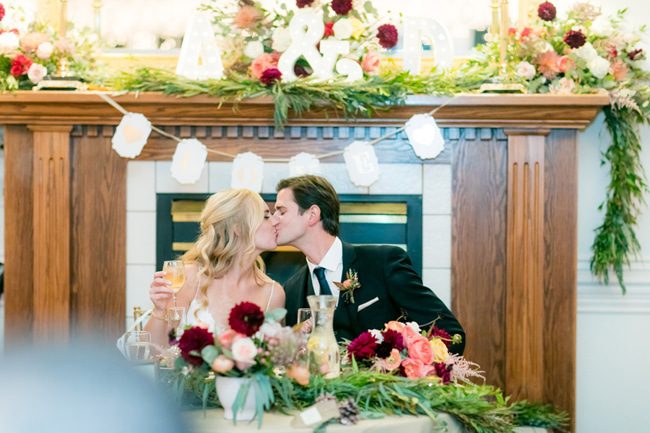 Simple yet gorgeous cakes were topped with gold glittery cake toppers.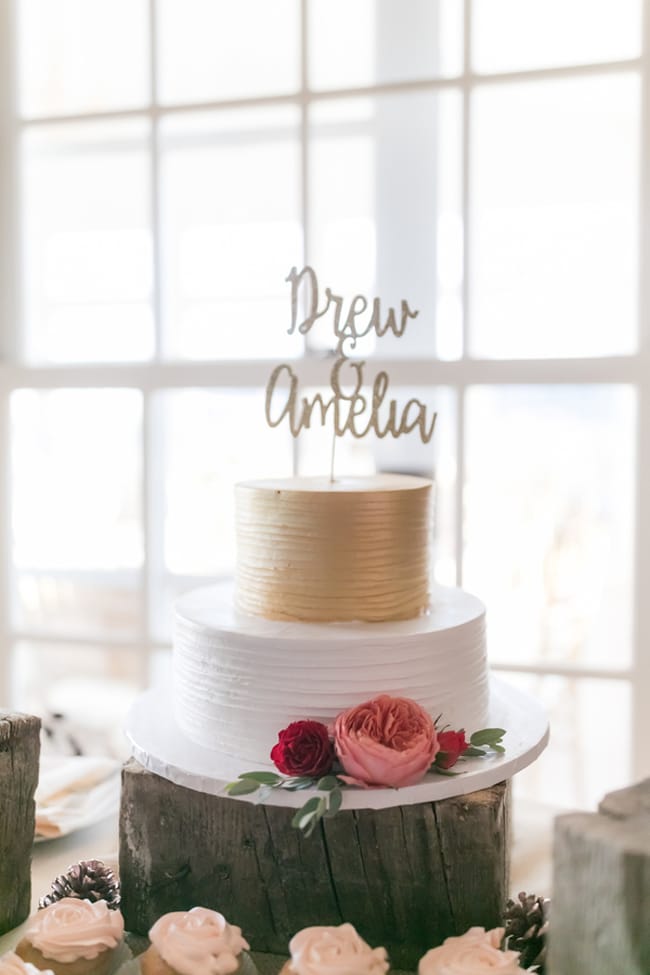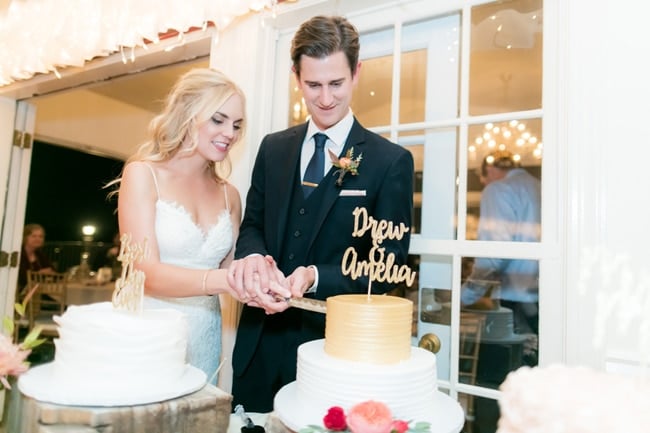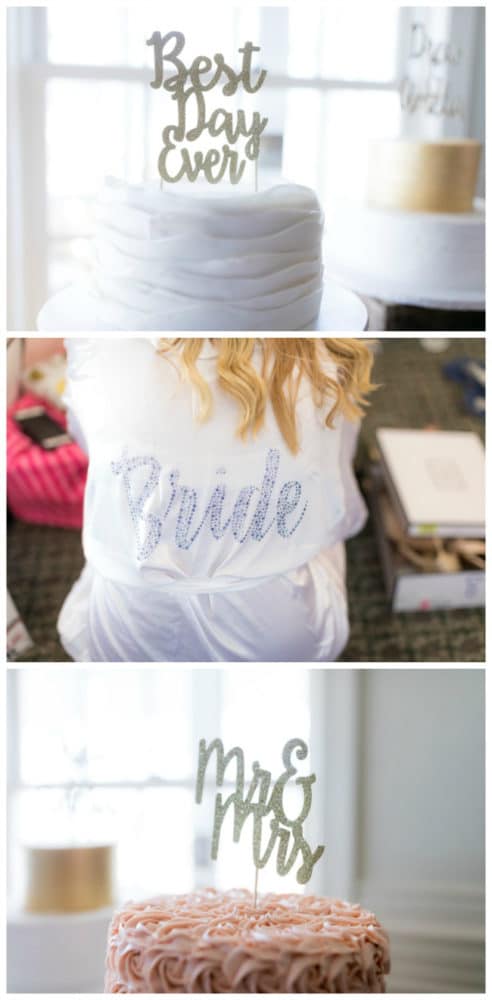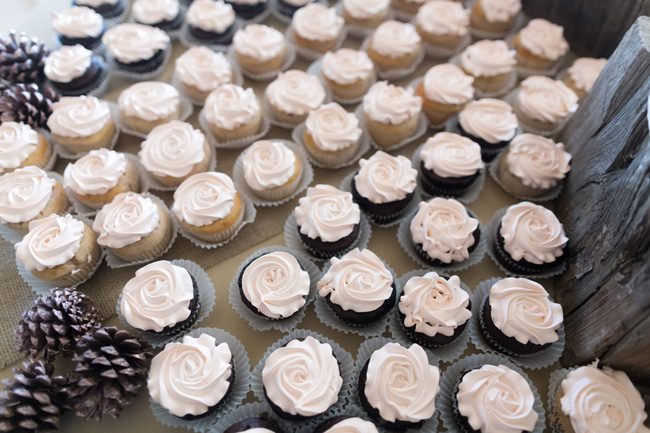 FROM THE PHOTOGRAPHER: Amelia and Drew are simply beautiful – inside and out. Their vintage chic wedding was such a pleasure to capture! We loved the muted magentas, burnt reds, and soft peach hues along with the classy Golden, Colorado mansion. I mean, what more could a photographer ask for?
FROM THE BRIDE:
Please describe your wedding day: We want our guests to feel like this is truly a big party – relaxed, romantic, and fun. Our look is country/vintage/chic with rose gold hues throughout. We plan on having greenery down the aisle, with a floral arch piece over the wooden arch for the ceremony with simple floral arrangements throughout the reception in gold/copper/matte light pink vases. Our wedding will be half actual family, family friends, and family co-workers with the other being our young professional friends, college friends, and high school friends. We want the mood to be light, full of laughter, and positivity. We wanted a larger wedding as there are numerous people we love in our lives. We also put a good amount of attention into the venue (we love that it is outside and inside), flowers, food, and music for dancing. We are most excited about celebrating our love while being surrounded by all of the amazing people in our lives.
When it comes to your photos … Candid moments.
More about your photography tastes: We love natural pictures that capture special moments (people laughing, hugging, dancing, embracing, etc.) not necessarily posed and smiling for the camera. As noted above, we do want details, some portraits, and poses especially of the ceremony but other than that – natural, fun, and romantic.
Where was your first date? Our first date was dinner at Alehouse in the highlands. We continued to not only have a strong physical attraction, but the intellectual connection sealed the deal for both of us. We spent a lot of dinner discussing our love for our families, our career goals/passions, and hobbies. Drew also ordered halibut for dinner, which I always find ironic because my hometown is the halibut capital of the world – which he didn't know yet!
What movies or TV shows do you both really like? Drew LOVES his Denver Broncos, and really any Denver team for that matter. I LOVE the show The Bachelor (which was how he themed our actual engagement). We also watch both of these things together. Fall time is usually major sports time, while the spring/summer is my reality show watching time! We both love documentaries. Drew loves history and aviation, while I tend to love documentaries about food or women's issues. We also love going to the movies for date nights – really whatever drama/comedy is out at that time.
What sort of activities do the two of you enjoy together? I am a huge foodie, so we love trying new restaurants together around Denver. Drew loves going for bike rides, so we love jumping on the Platte River Trail for evening rides. We also LOVE going camping/hiking in the mountains. Drew recently has become passionate about fishing, so this is now included in our mountain escapades. We also really enjoy being social, we have a large group of friends/family who mean the world to us.
What kind of jobs do you both currently have? Amelia is currently working for The Empowerment Program and is contracted with Denver County Jail to provide trauma therapy on a women's unit. Drew is a commercial airline pilot for SkyWest Airlines and is based in Denver. Drew also works part-time virtually as a navigation analyst for a company called Jeppeson. We are both very passionate about our careers.
How did he propose? I came home from work on a Friday around 3:30 p.m. and realized Drew had left a note with a rose that said a car will pick you up at 5 p.m. From there was just the most amazing weekend of our lives. He was waiting for me at Colt and Gray with a rose, we had a great dinner and told me we were flying to Aspen that night. We flew to Aspen, had a great night having drinks by the fire, and woke up to visit the Maroon Bell Mountains. We strolled around and at the base of the lake he proposed and it was the most magical moment. As I said earlier, the whole thing was themed after the show The Bachelor with date cards, roses, and he even made a movie of our relationship, which we watched together before the hike.
Credits & Vendors
Photographer: Mathew Irving Photography // Cake Designer: azucar bakery // Dress Store:Emma and Grace Bridal // Dress Store: Emma and Grace Bridal Studio – Denver // Floral Designer: Emma Lea Floral // Caterer: Rocky Mountain Catering // Reception Venue: Willow Ridge Manor
[show_shopthepost_widget id="2412107″]