Pitcher Perfect Margaritas
This post is paid for by Sauza® Tequila. As always, all opinions are my own.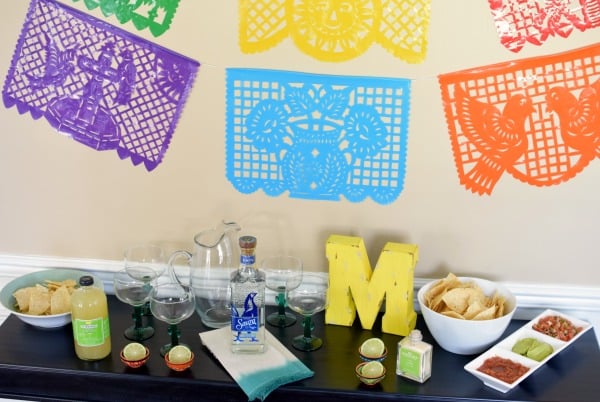 Who's ready to fiesta?! If you have your sights set on cold, refreshing margaritas, fresh salsas and delicious guacamole, then this is definitely your holiday! Cinco de Mayo is known for all of those things and more! From colorful, festive decor to Sauza® Tequila, we've got three words that will change the way you host your festivities: Pitcher Perfect Margaritas!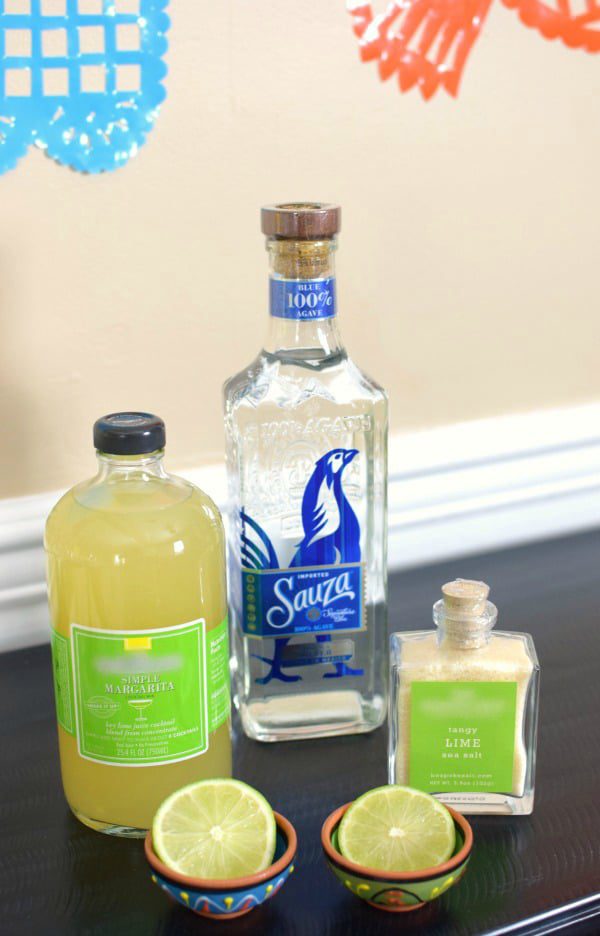 Pitcher Perfect Margaritas
The key to an awesome margarita is the tequila. Thanks to Sauza® Tequila, I was able mix things up a bit and serve "pitcher perfect" margaritas for my festive celebration with friends. Made with 100 percent blue weber agave, Sauza® Signature Blue Silver Tequila helps bring friends together to celebrate! One of the best things about serving pitcher-style margaritas is that it makes things super easy for the host or hostess! You don't have to worry about serving as bartender at your own party. Now you can actually enjoy your party and mingle with your guests!

Sauza® Simple Margarita (Serves 8)
Ingredients:
1 bottle of Simple Margarita Cocktail Mix
Tangy Lime Sea Salt
Limes for garnish
Instructions:
Add 1 1/2 cups Sauza® Signature Blue Silver 100% Agave Tequila to your pitcher.
Add 1 bottle of Simple Margarita Cocktail Mix.
Stir ingredients in pitcher.
Prepare margarita glasses by adding salt to the rims (optional).
Pour over ice into margarita glasses.
Garnish each glass with a lime wheel on the rim and serve.
Festive Table Setup
I like setting up a table with all of the necessities like glasses, ice, salt, lime, and of course, my pitcher perfect margaritas, so guests can just help themselves during the party. To keep it simple, I also added tortilla chips and a variety of fresh salsas and guacamole. There's nothing better than some tortilla chips and dip washed down by a refreshing margarita on the rocks! If you're really looking to spice things up, you can even turn your table into a nacho bar or taco bar! Just have everything on hand for guests to make their own nachos or tacos, including a variety of sauces, toppings, etc.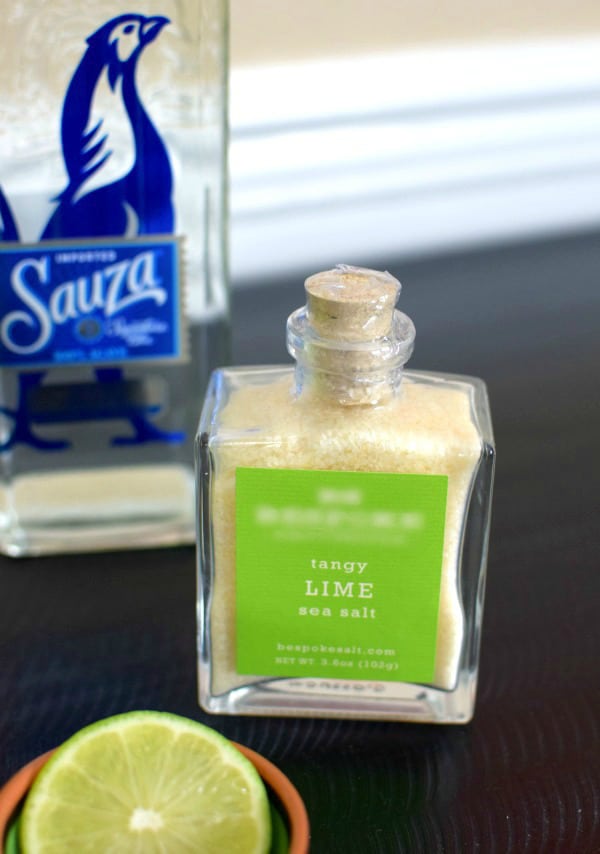 Keep salt on hand near the tequila and margaritas like this tangy lime sea salt.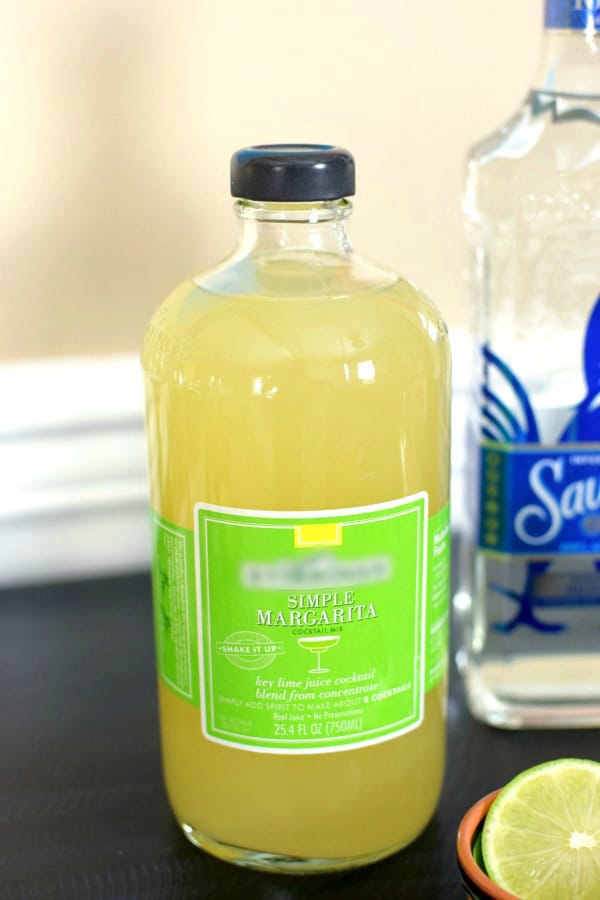 Depending on the number of guests, making multiple pitchers might be a good option. It's also good to have extra ingredients on hand like your simple margarita cocktail mix.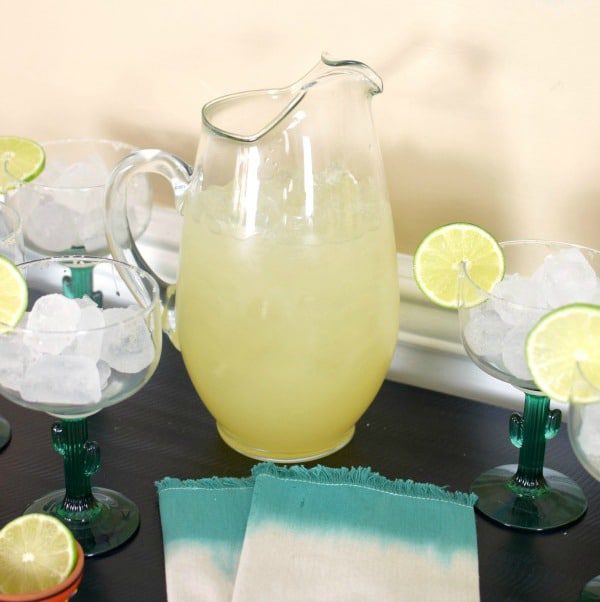 Festive Decor and More
Next, you want to incorporate festive decorations and serving pieces to your table. I was excited to break out my cactus-themed margarita glasses for the party. They were absolutely perfect for the occasion! Another fun element that added a pop of color to the space was the papel picado banner that hung above the table. The elaborate designs and variety of colors were definitely an eye-catcher and made the space fabulously festive.
Incorporating different serving pieces on your table is another way to add a bit of flair to your festivities. Bowls with intricate designs and lots of color are the way to go for Cinco de Mayo. Whether you're hosting a small, intimate gathering or a large fiesta, Sauza® Tequila has you covered for pitcher perfect margaritas that will make your job as a hostess more enjoyable.
Drink Smart®
Sauza® Blue Tequila, 40% alc./vol. ©2017 Sauza Tequila Import Company, Chicago, IL
Sauza® is a trademark of Jim Beam Brands Co. ("Beam") and is used with permission. The information, comments and ideas expressed in this post do not necessarily reflect the views or opinions of Beam, its affiliated companies or any of their directors or employees.