Penguin Themed Birthday Party
If your little one has a winter birthday, this Penguin Themed Birthday Party is just the theme for you! It's super adorable and perfect for any little boy or girl!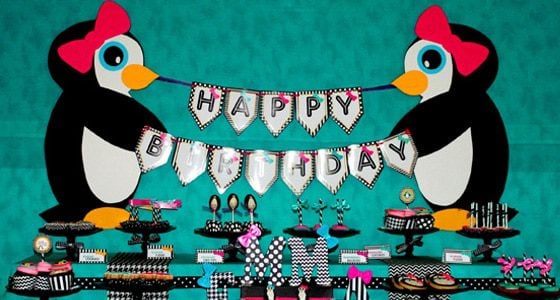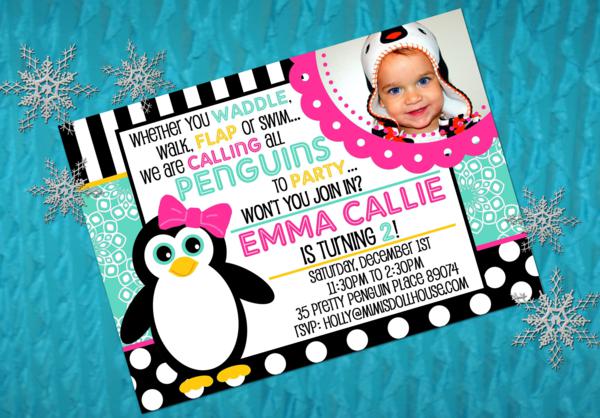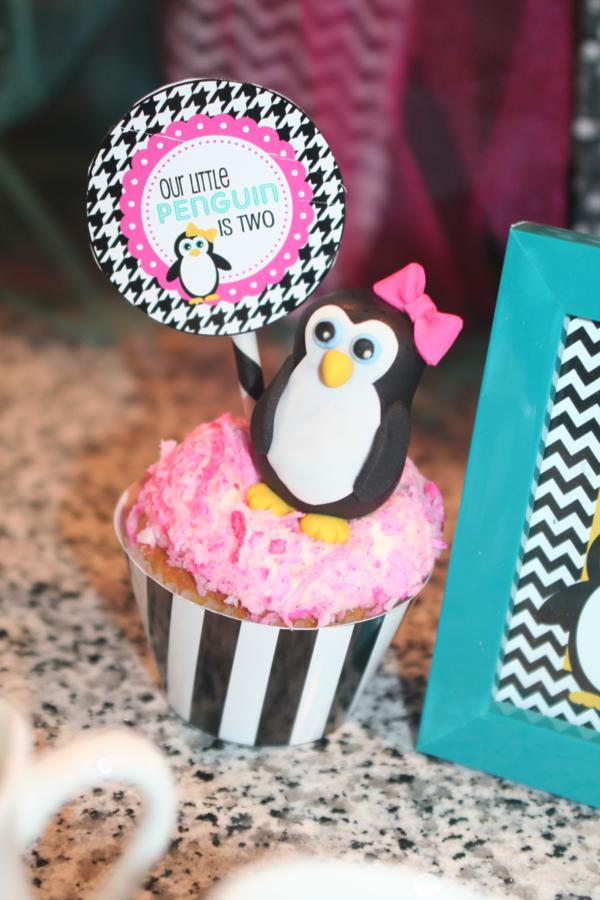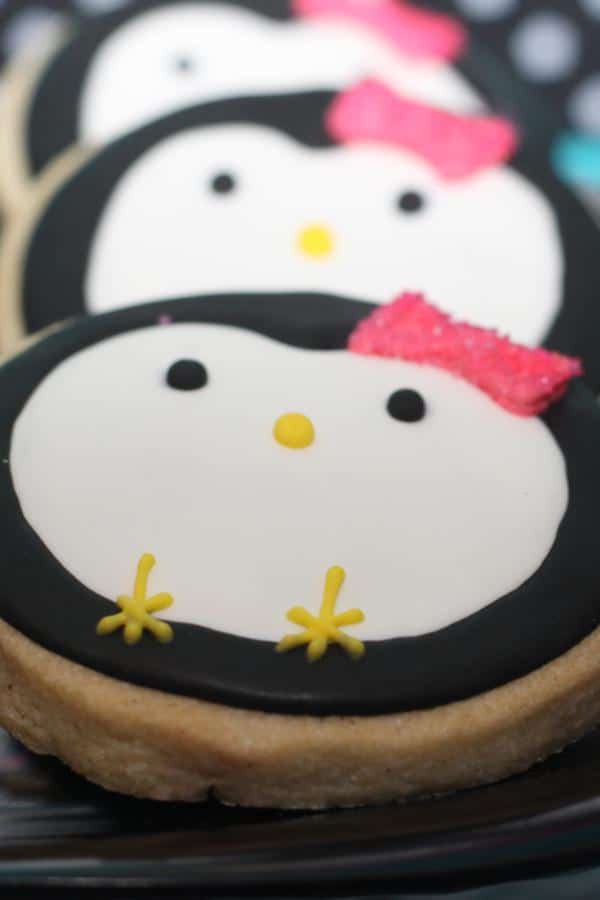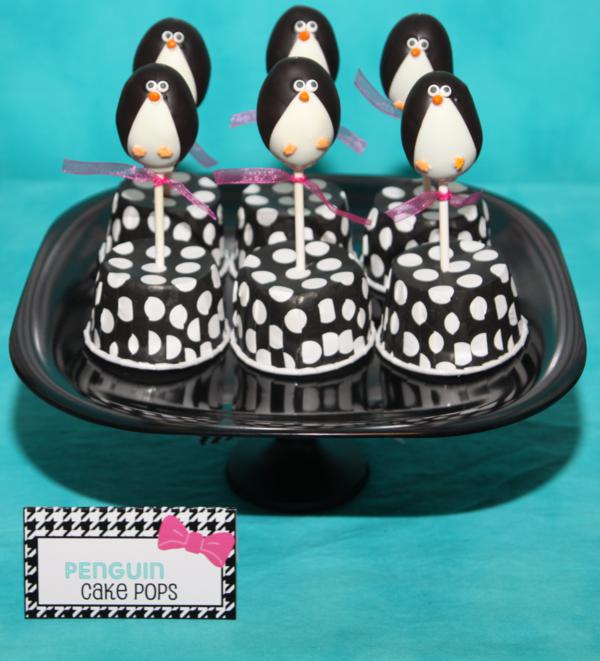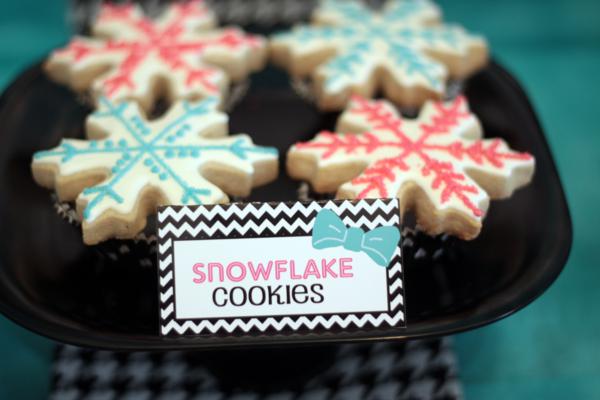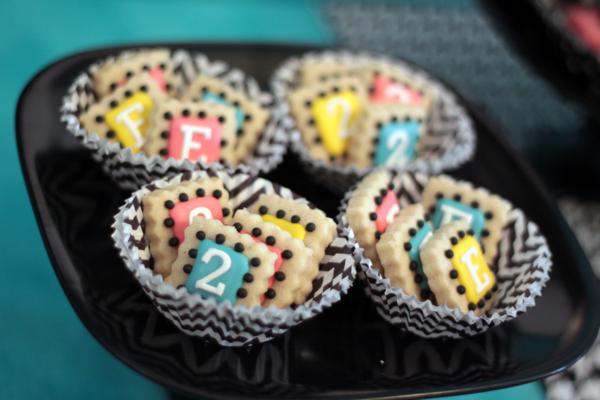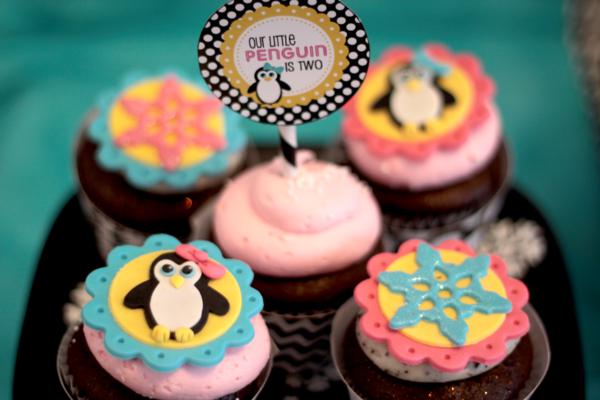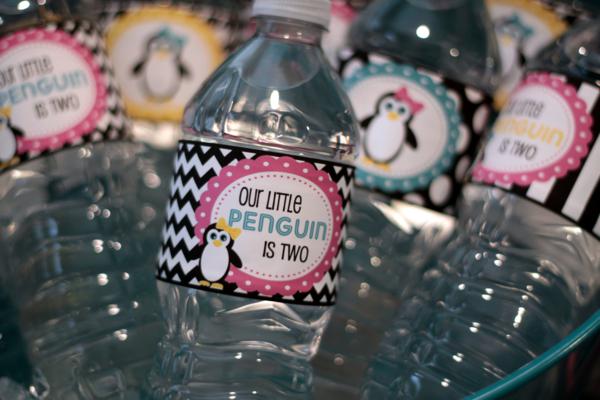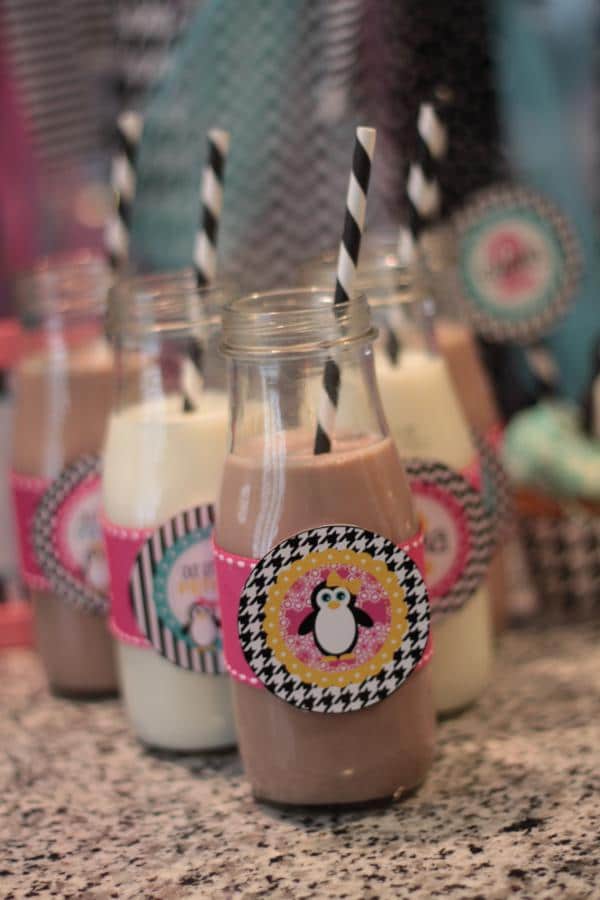 From Holly of Mimi's Dollhouse: "Emma, the birthday girl, LOVES penguins or "pem-gins" as she calls them. She carries stuffed versions of her favorite animal all around the house. Whenever she sees a penguin on television or at the zoo, she gets so excited. When she started walking, she even waddled like a little penguin as she totted along. It was clear to me very early on that her second birthday party had to be penguin themed.
When I set out to design the party, I really wanted to capture the playful feel of the penguins, but with little girly touches. And what says girly better than huge bows? Using fun black and white patterns, big bows and aqua, hot pink and yellow accents, I designed my Penguin Party Package and styled the party to match my little penguin's personality. When I set out to style this party, I started with my Penguin Party Printables and sought to keep everything fun and bright.
For the dessert table, I used black and white patterned fabric and cupcake wrappers to accent each of the "penguin" treats. For the hot cocoa and coffee bar, I made a backdrop using fabric and tulle in the party colors. This helped break the kitchen area up and also really accented the bar and all the coffee extras.
We had chocolate cupcakes with pink butter cream frosting, vanilla cupcakes with bright aqua and pink coconut frosting, and chocolate cupcakes with cookies and cream frosting all made by The Cupcakery. These delicious cupcakes were made even sweeter with the addition of penguin and snowflake 3-D and flat fondant cupcake toppers by Brittany at Edible Details. I could not be more impressed with how fantastic her toppers looked and how well they matched the party. We had penguin cake pops made by Candy's Cake Pops.
They were cookies and cream flavored and were as moist and yummy as they were adorable. Beth at Sunshine Bakes made us some amazing penguin, snowflake, and monogram sugar cookies. We had yummy pink raspberry and blue almond coconut macarons from Le Bonbon and some fantastic coke float and peppermint flavored fudge from Jewel of the Lion. I used black and aqua striped straws and ribbon to accent the macarons and fudge and also make them easy to pick up and eat.
Each little one who came to help celebrate Emma's party got an adorable Penguin hair clippie made by So Cuties Boutique attached to some s'mores flavored gourmet popcorn for mom and dad from Popped. The favor tags said "Thanks for POPPING by my Penguin Party"!
What's your favorite detail in this Penguin Themed Birthday Party? Let us know in the comments below!
Credits & Resources



Party Styling, Printable Decorations and Theme: Mimi's Dollhouse | Photography: Rachel K. Photography | Fondant Cupcake Toppers: Edible Details | Cupcakes: The Cupcakery | Penguin Cake Pops: Candy's Cake Pops | Fudge: Jewel of the Lion | Sugar Cookies: Sunshine Bakes | Macarons: Le Bonbon | Gourmet Popcorn: Popped | Custom Penguin Shirt: *golden* | Wooden Letters: Wooden Letters | Chevron Pants: The Trendy Baby | Penguin Hair Clips: So Cuties Boutique