Pajama Party Birthday Celebration
[convertkit form=4996735]


What girl who is turning seven years old doesn't want to have a Pajama Party Birthday Celebration?! What a fun way to connect with friends and make it an entire day affair!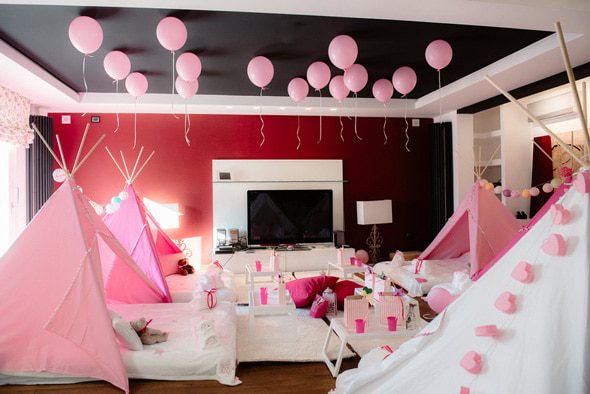 How gorgeous was the living room where the pajama party was situated? The whole room was filled with DIY pink tents with mattresses where the birthday girl and 10 of her friends slept. Balloons filled with helium matched the tents and were found on the ceiling of the living room. Fun!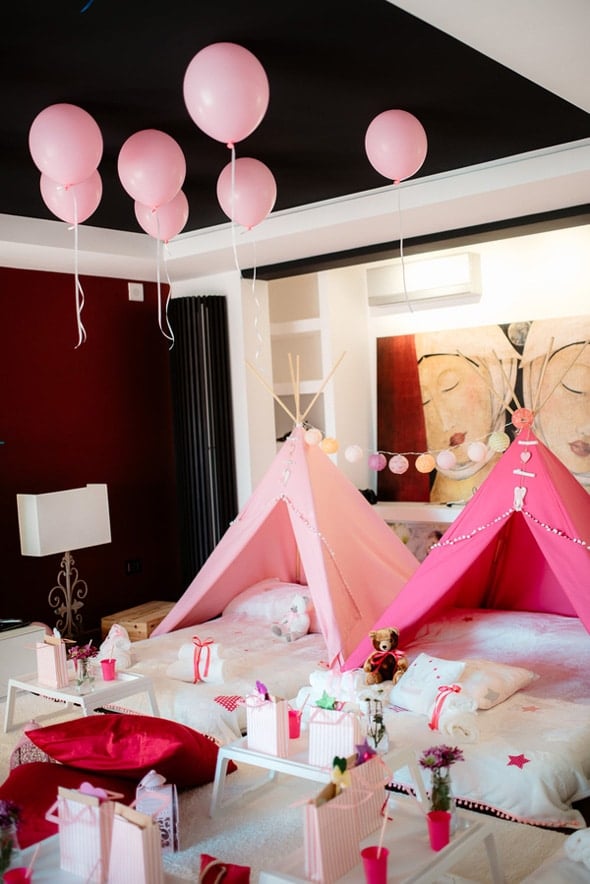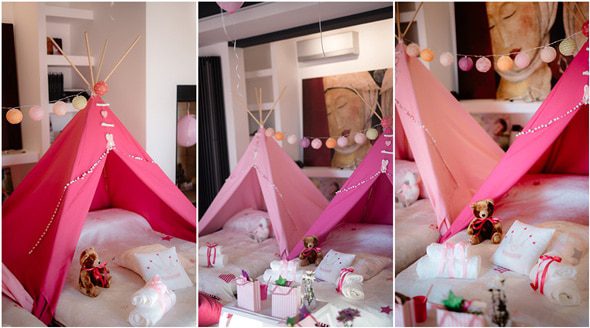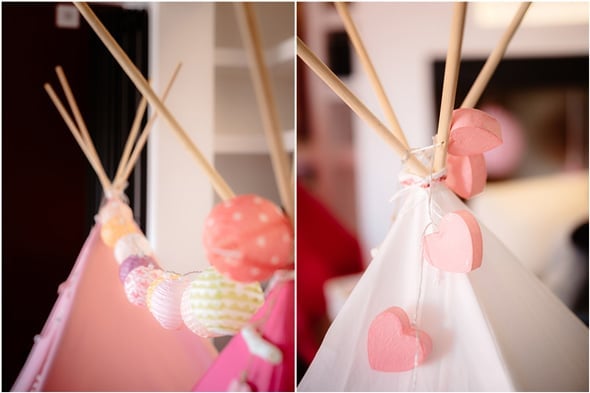 All of the girls also had a cute little table where they were able to eat their food and drinks.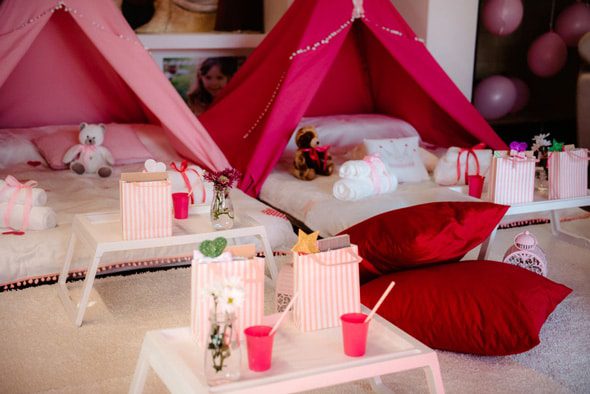 The breakfast table was set perfectly and everyone was able to enjoy a great meal before heading back home for the day.
We love the vintage floral plates and cups. The girls definitely had breakfast in style!
How sweet are all of the details on the breakfast tables?! Milk and cookies? Yum!
Gift bags were given to all of the guests, as well! They included a bag with a brush, pencil and notebook that was handmade and decorated by each girl. How fun!
And what kind of pajama party birthday celebration would it be without having the fun of giving manicures and pedicures to each other? The girls had to glam up a bit before bedtime! And of course, they had lots of fun outside!
Overall, pajama parties are one of the quintessential rights of childhood. This lucky birthday girl will have fond memories of her super fun pajama party birthday celebration with friends!
Vendors & Credits
Photographer – Valeria Mameli
Shop these party pretties for your next sleepover party:
Check out more pretty parties: