Lumberjack 2nd Birthday Party
Planning a Little Lumberjack Themed Party? Check out this fun boy's birthday party!
This little guy had the best Lumberjack 2nd Birthday Party ever! He absolutely loves chain saws, so it was only suitable to throw him a Lumberjack themed party for his big day. This Lumberjack birthday party, styled by Emily of Persimmon Pair, was rustic and fun – full of great activities for the kids and lots of fun and creative DIY Lumberjack party ideas.
Lumberjack Party Ideas
Blue and White Plaid Fabric, Decorations and Lumberjack Party Printables
Deer, Chain Saw, Lantern, Tee Pee Reading Tent, Axe, Wood, and Pine Cone Decor
Pine Forest Made with Lumberjack Man Cut Outs
Lumberjack Lunch Boxes Filled With Plaster Mould Trees To Paint, Lumberjack Coloring Pages, Lumberjack Doll Kit
Lumberjack Scavenger Hunt Game
Axe Piñata
Lumberjack Cupcake Toppers
Painted Trees
Lumberjack Photo Cut Out Prop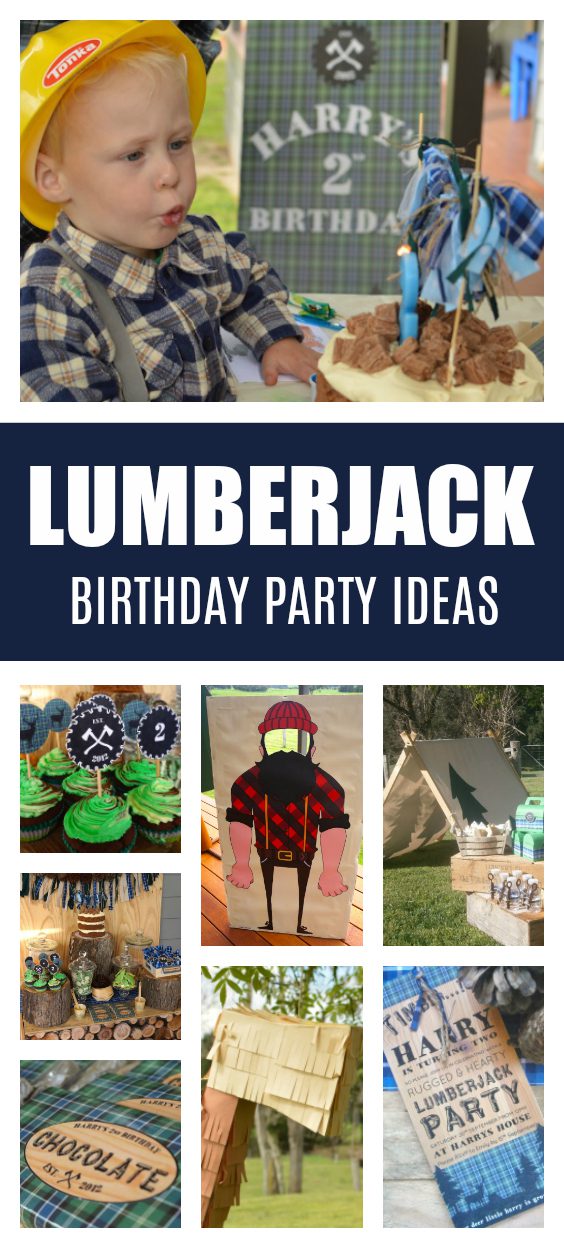 Lumberjack Party Supplies: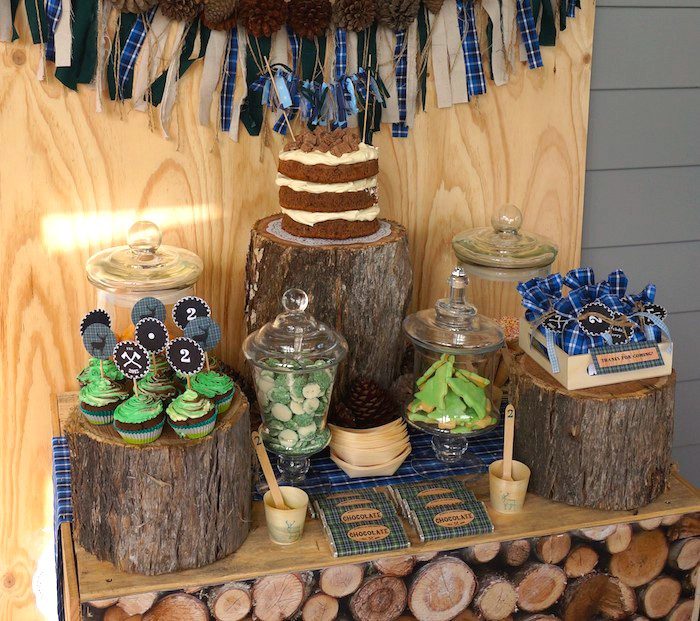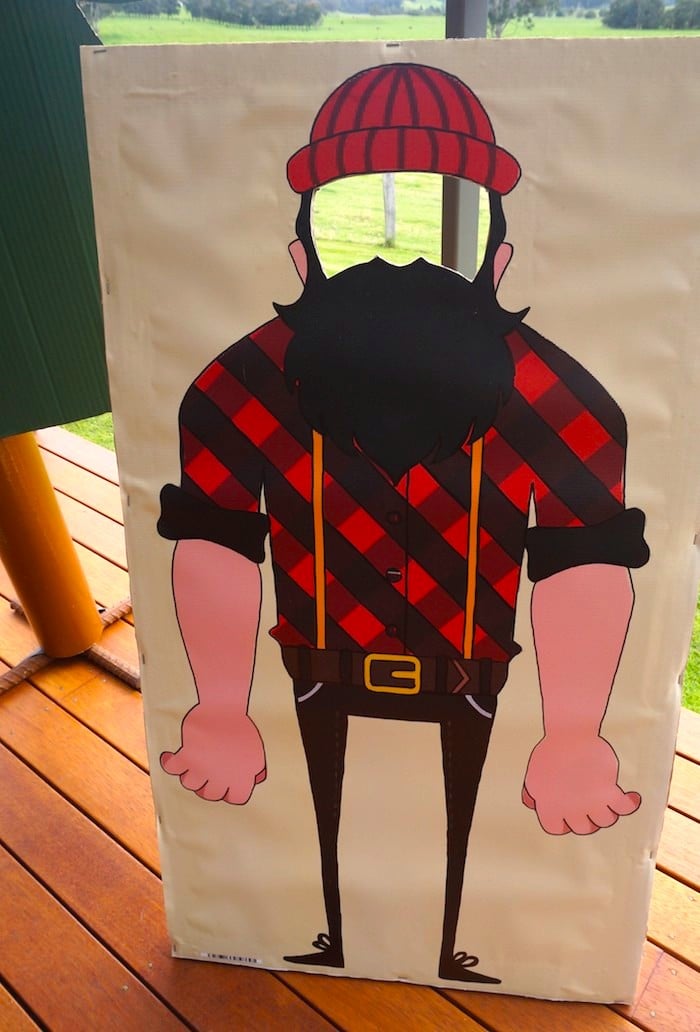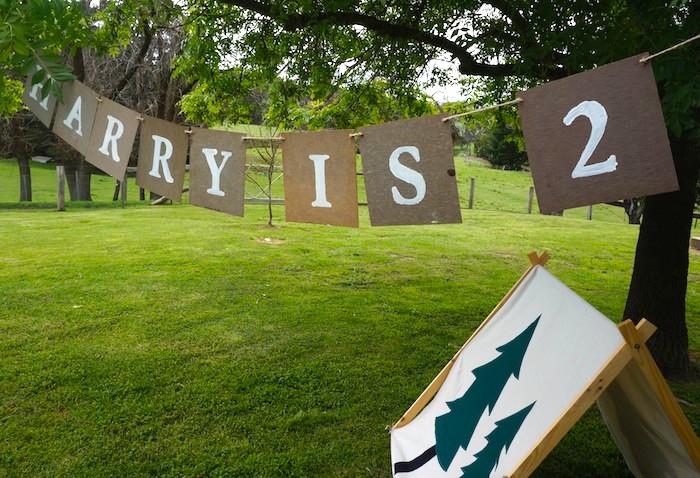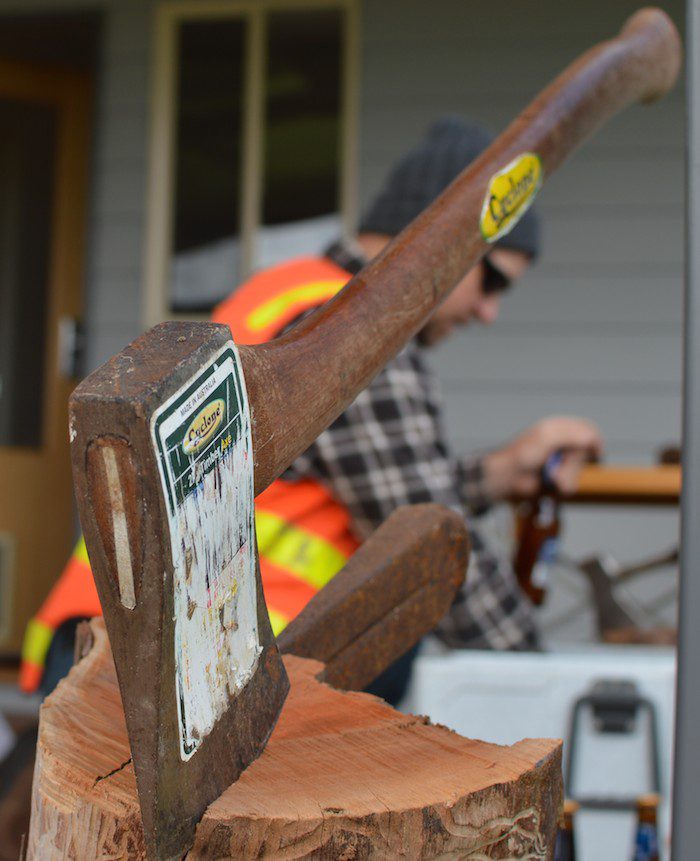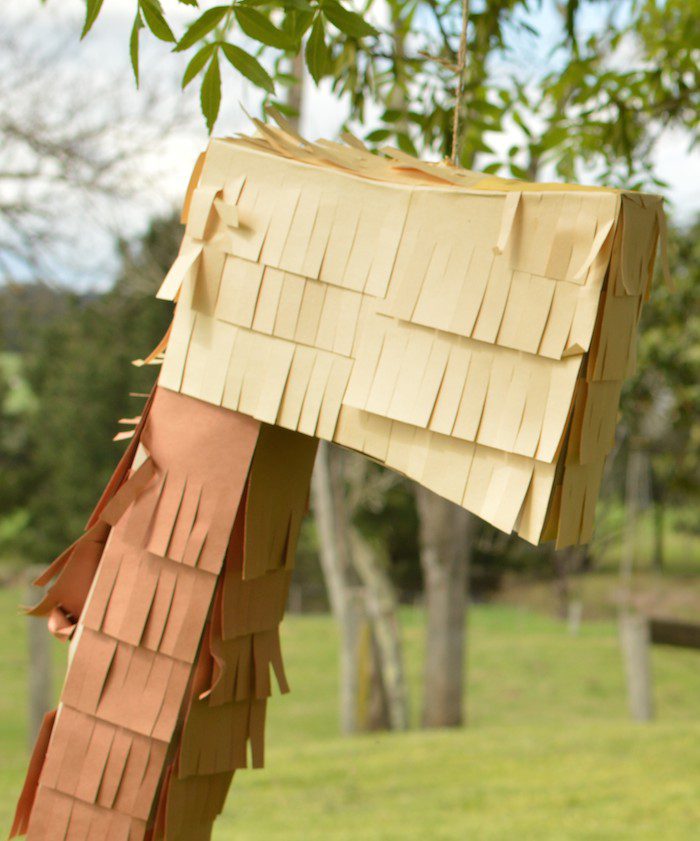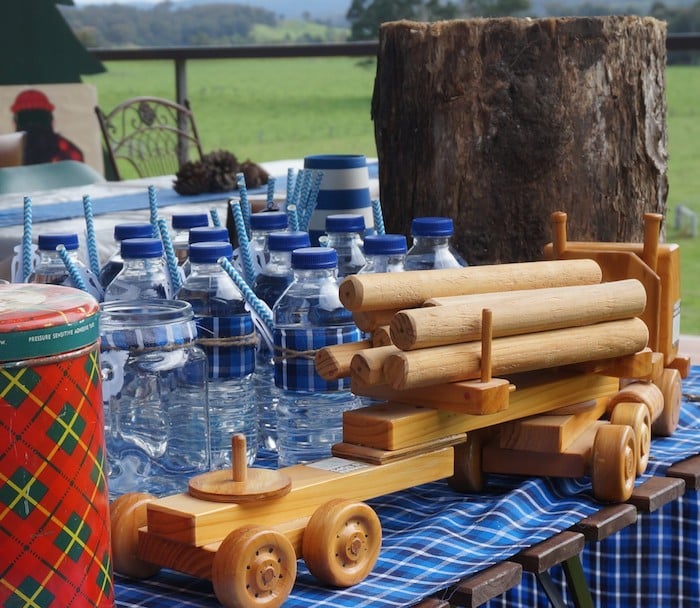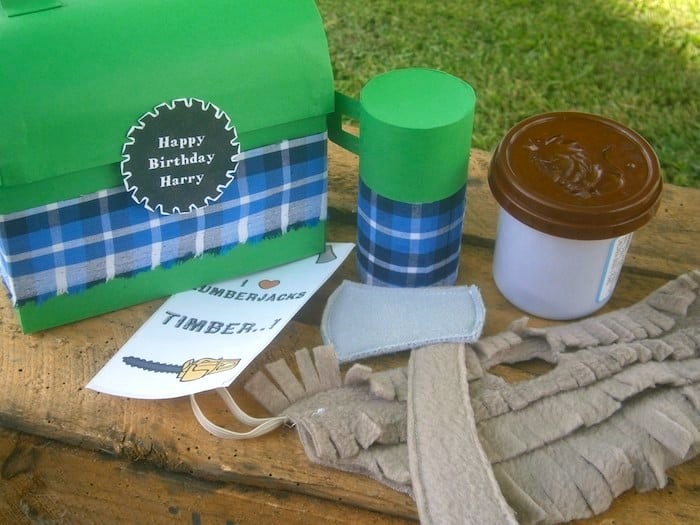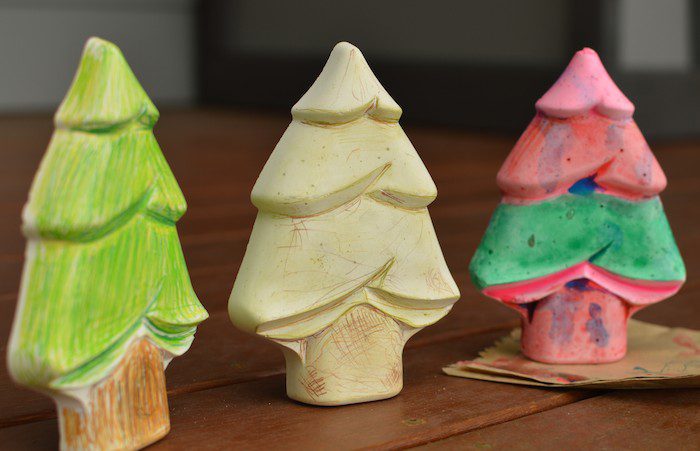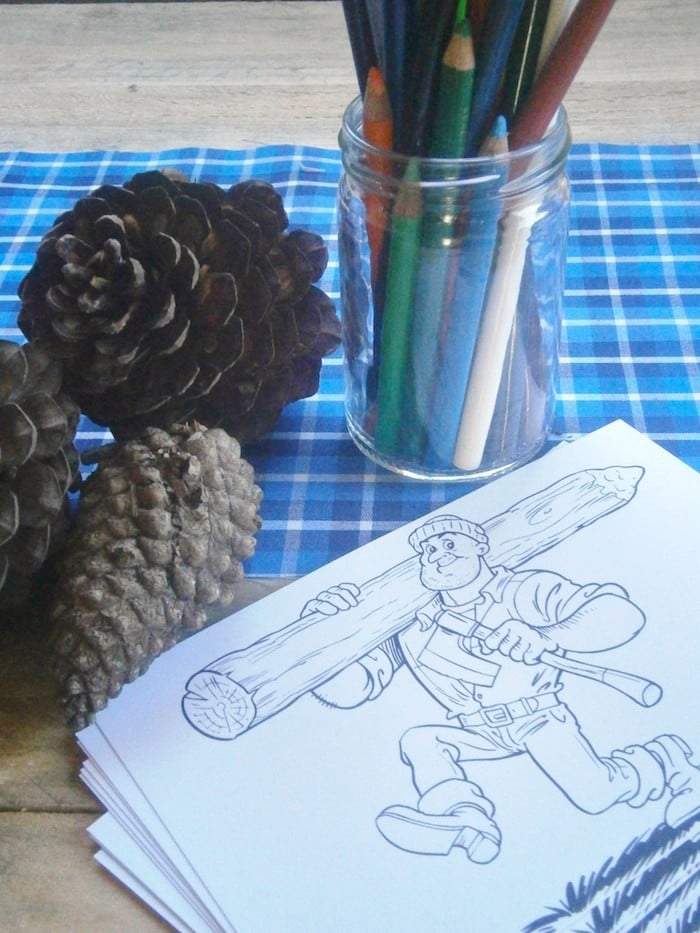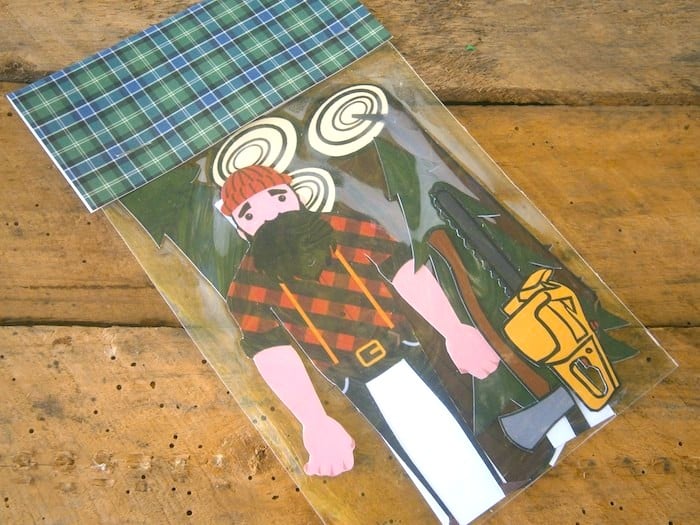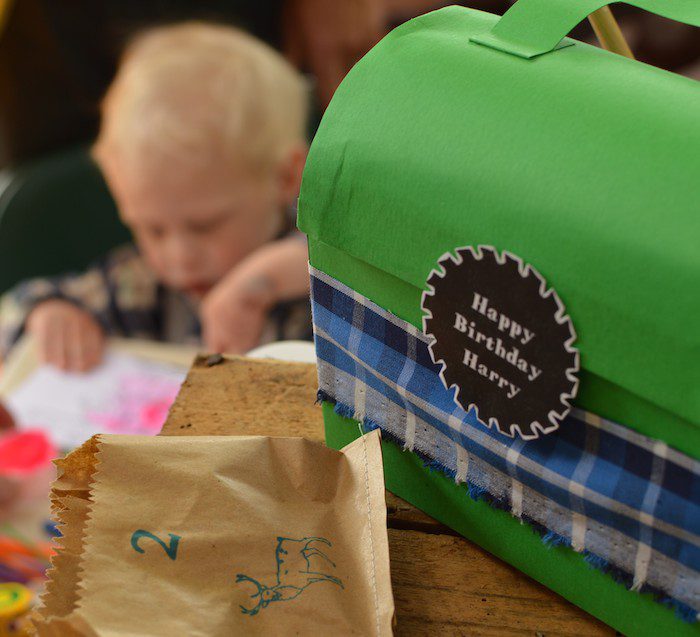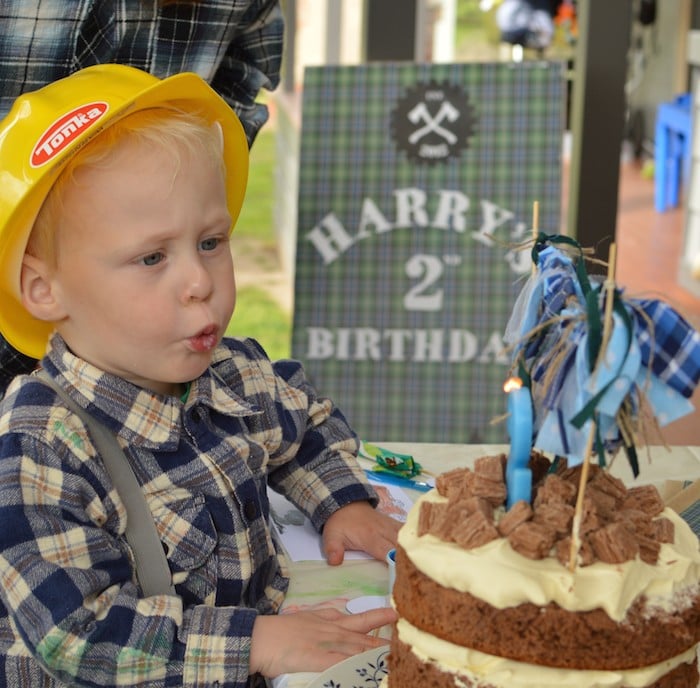 Overall, we can't imagine a more fantastic rustic, outdoorsy and FUN birthday party for a 2-year-old than this sweet Lumberjack birthday party! What a wonderful and unique idea and with all of these fun DIY projects, it's the perfect one to tackle if you have the DIY bug! Have a blast creating your own lumberjack theme. We're betting all of the little lumberjacks and lumber-jills will think it's a gorgeous and fun-filled wonderland!
From Emily: "Harry is turning 2 and loves chainsaws! So it was only suitable to throw a Lumberjack themed party for his 2nd birthday. The foundation of the theme was blue & white plaid fabric as well as deers, saws & lanterns. We created a pine forest together with a Lumberjack man cut-out and Lumberjack lunchboxes filed with hearty fun! There were plaster mould trees to paint and Lumberjack colouring pages, a lumberjack hunt game, as well as over-sized wooden naughts & crosses, bubbles and Lumberjack doll kits. The axe pinata was a hit, as well as the custom-made forest themed reading tent. We used blocks of wood on the dessert table & continued the timber theme with pine cones, axes, chainsaws & wood signs. We tied everything together with the blue & white plaid fabric".
What's your favorite detail in this fun Lumberjack Birthday Party? Let us know in the comments below!
Party Vendors
Design & Styling, Bunting, Signs, Lumberjack Photo Prop, Reading Tent, Axe Piñata, Lumberjack Lunch Boxes, Doll Kits, Hunt Bags, Games and Party Favors: The Persimmon Pair
Cupcakes: Kaos Kustom Kupcakes
Lumberjack Images: Illustrator Prakash Khatri Chhetri
Photographer: OM Photography
This post contains some affiliate links. Please read our full disclosure policy here.
Plan the perfect lumberjack birthday party with these fun party products: