Holiday Gift Wrapping Must Haves
This is a sponsored post written by me on behalf of 3M for IZEA. All opinions are 100% mine.
There are a million things I love about the holiday season! From spending some cherished time with family, to watching the ones I love unwrap presents I lovingly choose for each of them, it truly is the most wonderful time of the year and full of #HolidayMagic! One thing I don't love about the holidays, though? Wrapping all of those presents! That's all going to change this year, though, because I found my secret weapon: 3M Scotch Brand Scotch Magic Tape! It's definitely included in my holiday gift wrapping must haves!
Are you prepared for the holidays? Are you ready for the marathon session that gift-wrapping always turns out to be? Then head on over to your local Staples store (Store Locator) and pick up everything you'll need from the Scotch Magic Tape line to make your life a ton easier.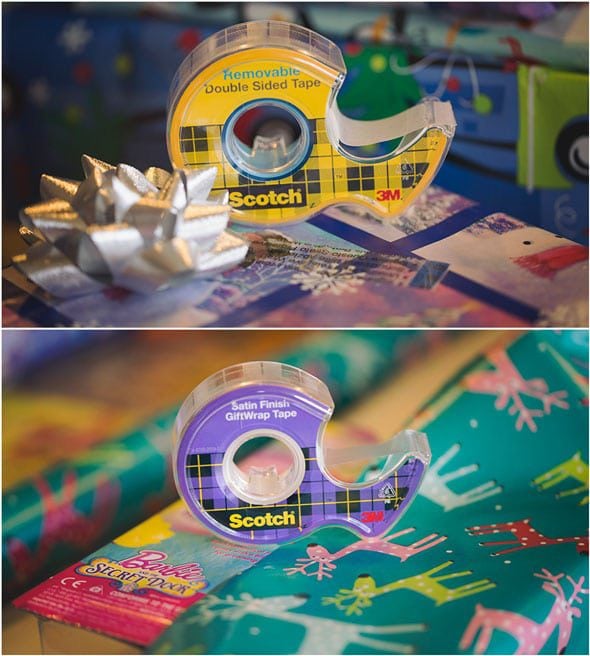 For me, that ALWAYS includes some of my go-to Scotch Magic Tape. I always make sure my presents are wrapped up tight with this stuff and with little kids running around trying to sneak peaks into their presents, it's definitely needed! And while I was at it, this year I made sure I got some amazing Scotch Double Sided Tape at Staples, as well!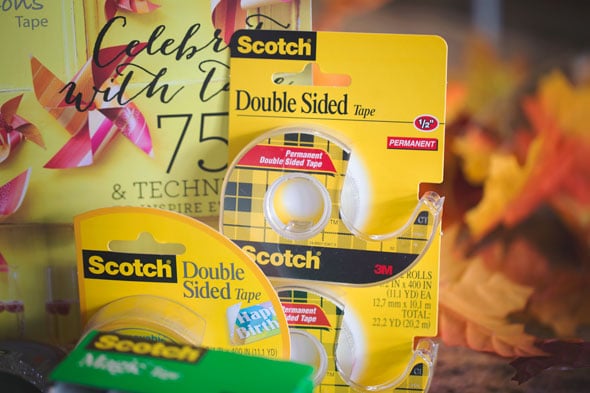 Did you know you can get Removable OR Permanent Scotch Double Sided Tape?! It worked SO well with putting on the bows and all of the name tags for presents. It was perfect and saved me so much time!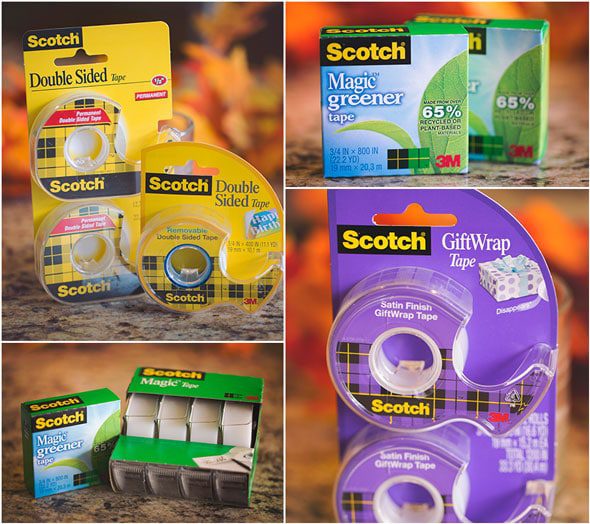 Look at all of the AMAZING products that you can get to make the holidays a little more magical when you go to wrap all of those great presents you can't wait to give to your loved ones! From Scotch Magic Tape, to the Scotch Double Sided Tape, Staples will have you covered. And have you seen the new Magic Greener Tape that the Scotch brand has out? I don't know about you, but any way that I can make a difference to help our environment, I'm all about. And it doesn't get much easier than this!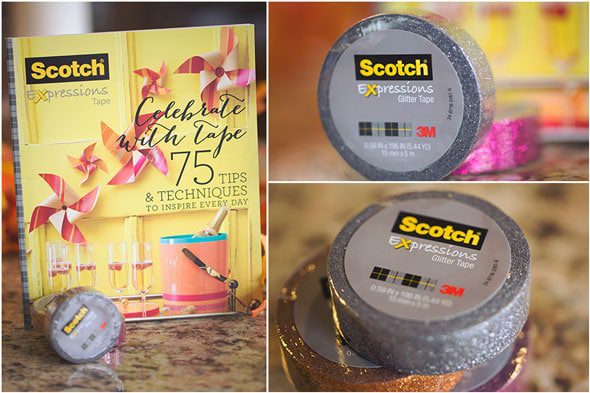 And of course … I'm going to save the best for last. Have you seen the incredible Scotch Brand Expressions GLITTER Tape?! OMG, if not, RUN to Staples now to grab some. They come in so many great colors and when it comes to the holidays, of course I want to work on making my presents as amazing as possible! If I'm going to do it, I'm going to do it right! And Staples had an amazing selection that was front and center for me to choose from, along with this great tips & techniques book on different ways to utilize this special kind of tape! It was so easy to find.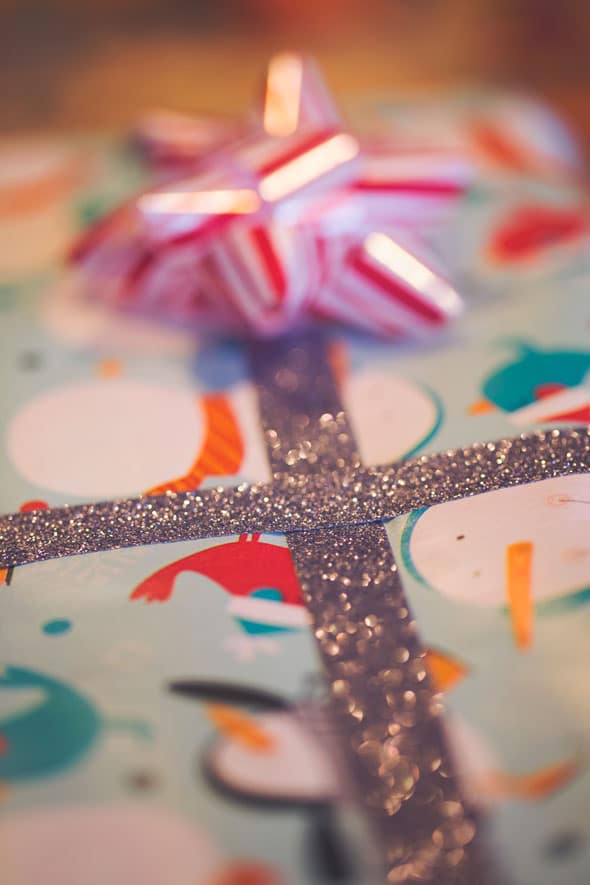 Look at how I was able to bling up my presents this year! Just by adding some different Scotch Branch Expressions Glitter tape to my presents, it added a whole new dimension to them!
Don't wait to head on over to your locals Staples ASAP, in order to stock up on all of the different kinds of 3M Scotch Brand Tape you'll need. Remember… #DontForgetTheTape! I loved the great customer service I received as soon as I walked in the door. I was in and out in no time and now I'm ready to tackle all of my presents! I'm betting I'm going to set a record getting through the gift wrapping season this year and you can to with the help of Staples!
What Scotch brand tape is your favorite to use for the holidays? Let us know in the comments below!
Store Locator // Scotch Magic Tape // Expressions Multi Roll Dispenser // Scotch Double Sided Tape