Hershey's Kisses Santa Hat Chocolates Recipe
This is a sponsored post written by me on behalf of The Hershey Company for IZEA. All opinions are 100% mine.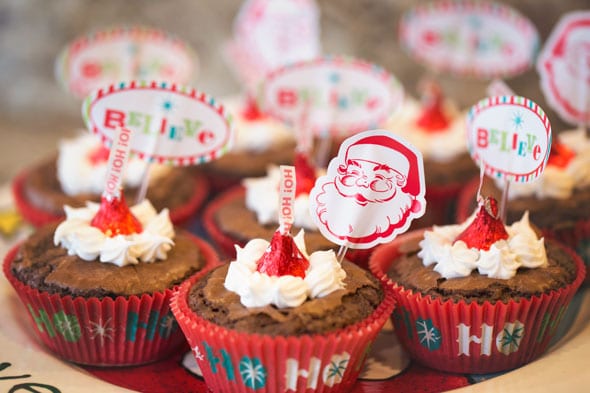 'Tis the season to celebrate, decorate and create! Are you looking for some amazing ideas to bring out for the holidays this year that you can do with the entire family? Look no further than this HERSHEY'S KISSES Santa Hat Chocolates Recipe! You can't get much more adorable than this and the kids are going to get the biggest kick out of helping you out. The holiday season brings out a lot of baking in my household and I'm constantly looking for new ideas to create different things that my friends, family and loved ones can enjoy. And now that my kids are getting big enough to help me out, I love finding things that they are able to participate in, as well. And these HERSHEY'S KISSES Santa Hat Chocolates Cupcakes were just the trick!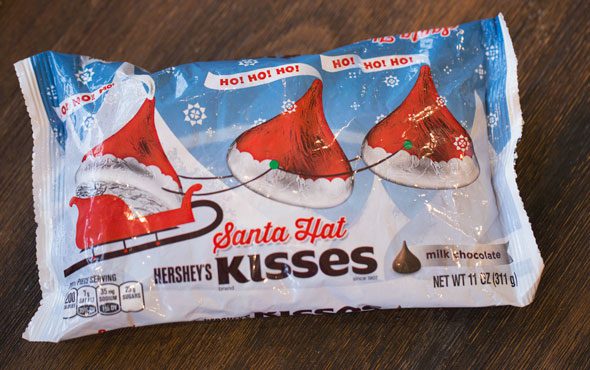 Hershey's has launched these exclusive HERSHEY'S KISSES Santa Hat Chocolates to get into the fun of the holidays, which are available exclusively at a Target store near you! I simply couldn't pass up a great DIY opportunity to get creative with these cute little Santa Hat Chocolates and the kids wanted to get in on the action, too.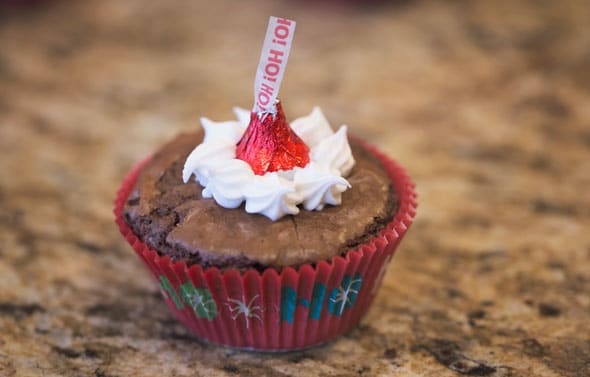 Together, we dreamed up these one-of-a-kind HERSHEY'S KISSES Santa Hat Chocolates Cupcakes and they are so easy, your friends and family will be begging you to make more for your holiday gatherings, too! I didn't think it was possible to make the sweetest time of the year even better, but these deliciously fun HERSHEY'S KISSES Santa Hat Chocolates cupcakes did just that! What a perfect ingredient to spread some holiday cheer and make fun memories with the kids as we bake. Looking back year-to-year on the time we get to spend together as a family around the holidays is always a wonderful memory for me.
First, I headed over to Target, where the new HERSHEY'S KISSES Santa Hat Chocolates are exclusively available. These adorable red and white foil #SantasKisses, along with the Ho, Ho, Ho plume are the perfect addition to any Christmas baking plans! So what did I make? Some cute Santa cupcakes, of course! How adorable are these little chocolates?!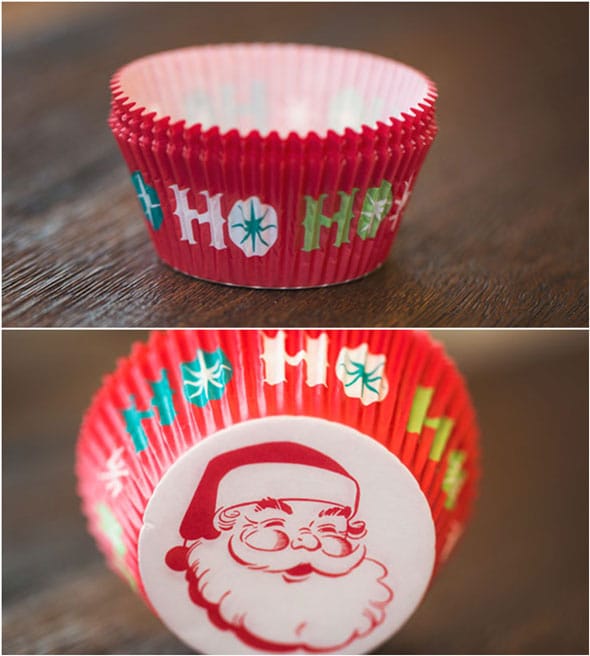 Next, I found some perfect cupcake liners that were all about the "Big Man in Red" that also included some sweet pictures that I'd later be able to add into the cupcake. I wanted the Santa theme to be large as life and part of these yummy holiday treats. I couldn't believe my luck when I found these awesome cupcake liners and it was exactly what I was looking for! Then it was time to get down to business and make some cupcakes!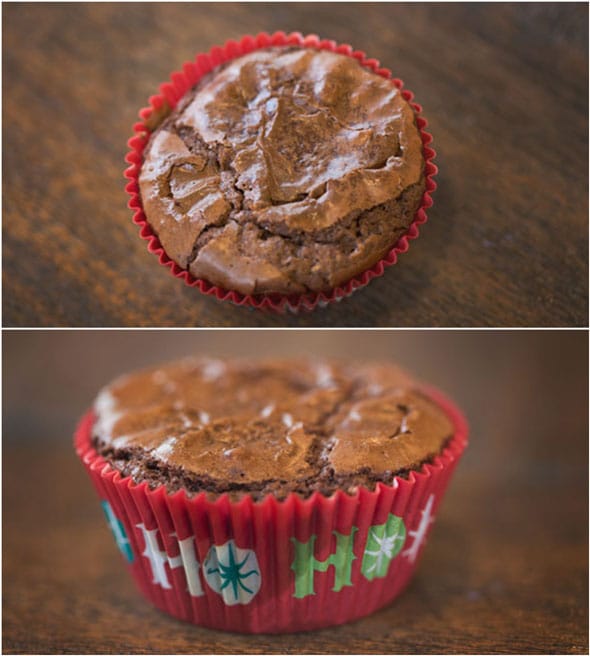 Chocolate is big, big, big deal in our house so there was no other option other than making chocolate cupcakes! It will taste perfect with those HERSHEY'S KISSES Santa Hat Chocolates that will adorn the top of the cupcakes. Make them from scratch or from a box mix. Nobody will judge you on saving a little time when they're going to get these awesome cupcakes in return! After they were baked, it was time to let them cool, while I spent a little one-on-one time with the kiddos reading some Santa books.
Once the cupcakes cooled, I placed a tiny dollop of peppermint frosting on the bottom of the HERSHEY'S KISSES Santa Hat Chocolates and placed them on top of the cupcake. This is the easiest step and the kids were more than happy to help me out! When I say help, I mean… one for the cupcake, one for them! Another for a cupcake, another for them! What fun memories we are building over this holiday season and I couldn't help but laugh at their sneaky ways to score extra HERSHEY'S KISSES!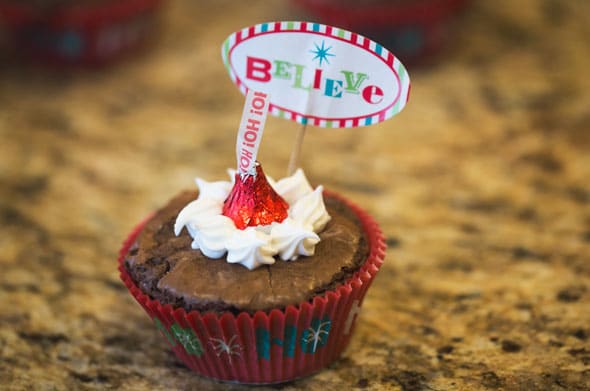 You certainly won't be able to make this sweet treat without HERSHEY'S KISSES Santa Hat Chocolates! I love how the finished product turned out. By adding some frosting around the HERSHEY'S KISSES Santa Hat Chocolates, which I used a star frosting tip for, I added that soft and fluffy rim around Santa's hat to make it just right! Ho, Ho, Ho! I also added in the "Believe" picture that was included with the cupcake liners. We all want our little ones to "Believe in the Big Man In Red" for as long as we can, so we can keep that holiday magic alive!
Let HERSHEY'S KISSES chocolates be your other little holiday helper this season by inspiring you and your family to create magical crafts, decor, gifts and treats for everyone on your list, too! Don't forget to head on over to your local Target store, where these HERSHEY'S KISSES Santa Hat Chocolates are sold exclusively! Who can resist some of #SantasKisses?! Happy Holidays! Buy now