Easy Homemade Funfetti Cupcakes
"I participated in an Ambassador Program on behalf of Influence Central for Holstein Housewares. I received product samples to facilitate this post well as a promotional item to thank me for my participation." #holsteinkitchen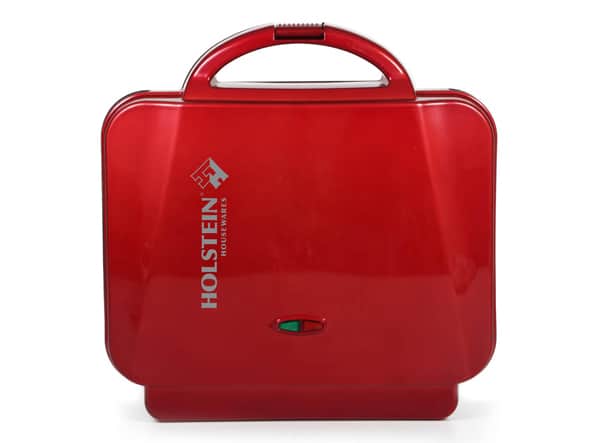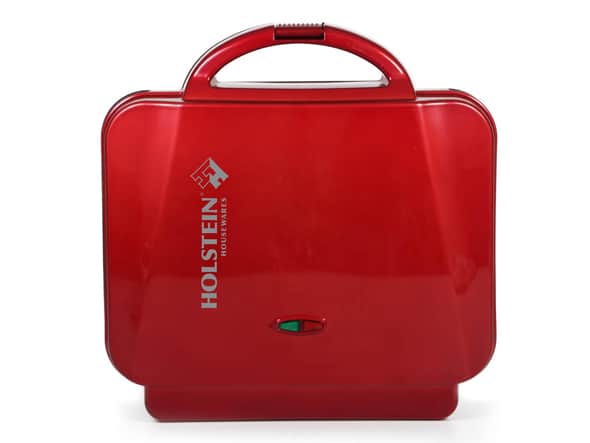 Spring is here and that means entertaining will be back in full swing with birthday parties, graduations, weddings, and more! It's a busy time of year, so you can't spend all day baking. Holstein Housewares helps you save time in the kitchen with their Metallic Cupcake Maker. You can bake 12 standard size cupcakes in just 7 minutes!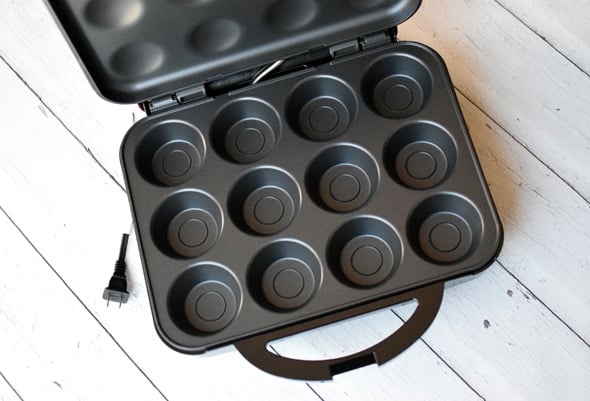 Holstein Housewares' stylish and easy-to-use treat makers save you time, money and energy in the kitchen. They make everyday cooking and entertaining fun and easy. You can even get the kids involved in the baking fun! They will love using these fun treat makers! Holstein Housewares' cupcake maker and other products can be purchased straight from their website. See how we used their cake ball maker here.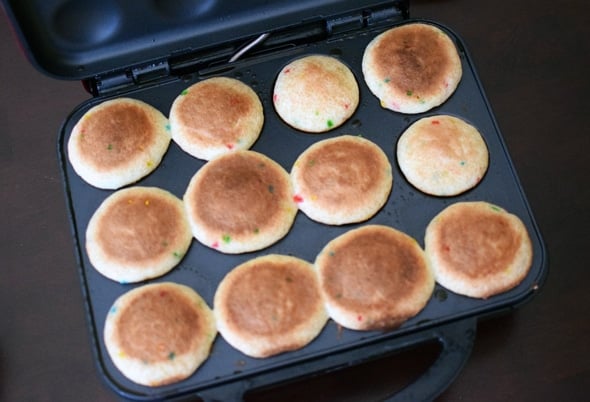 We wanted to try a homemade funfetti recipe with our new cupcake maker, and I have to say they turned out great! They were so delicious and were done in just 7 minutes, which was good because my son kept asking when he could eat one!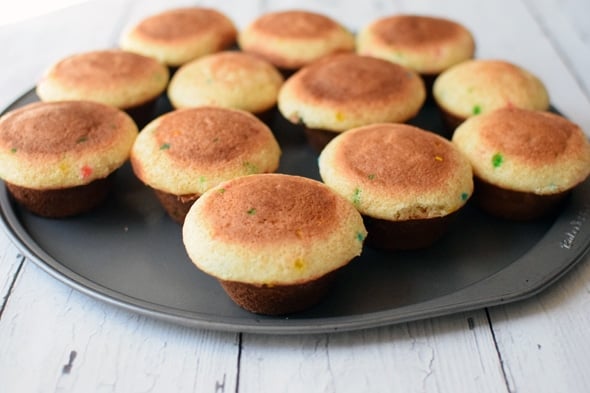 The cupcakes came out perfectly and after we let them cool, it was time for some frosting!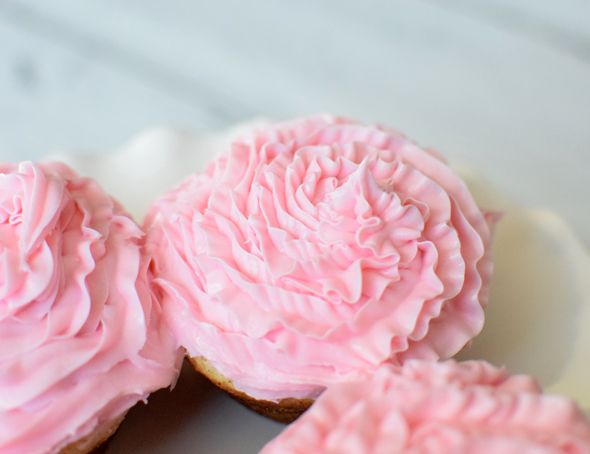 Topped with delicious pink frosting, these funfetti cupcakes were the perfect Sunday treat for our family! Everyone commented on how good the cupcakes were! This is seriously one of my new favorite products. It will definitely come in handy for all those school parties and bake sales in the future! Be sure to enter our giveaway below to win a cupcake maker for yourself!
Easy Homemade Funfetti Cupcake Recipe
Ingredients:
1 and 2/3 cups all-purpose flour
1/2 teaspoon baking powder
1/4 teaspoon baking soda
1/2 teaspoon salt
1/2 cup (1 stick) unsalted butter, melted
1 cup granulated sugar
1 large egg
1/4 cup yogurt (plain or vanilla or Greek yogurt)
3/4 cup milk
2 teaspoons vanilla extract
1/2 cup rainbow sprinkles
Directions:
1. Preheat Holstein Housewares cupcake maker. (The cupcake maker heats up right away so no more waiting to preheat your oven!)
2. Spray each cupcake holder with cooking spray.
3. In a medium bowl, mix together flour, baking powder, baking soda, and salt. Set aside.
4. In a large microwave-safe bowl, melt butter in the microwave.
5. Whisk in sugar – mixture will be gritty.
6. Chill in refrigerator for 1 minute.
7. Stir in egg, yogurt, milk, and vanilla extract until combined. Slowly mix in dry ingredients until no lumps remain. Batter will be thick. Stir in sprinkles.
8. Divide batter among 12 cupcake holders in your Holstein Housewares cupcake maker. Do not overfill the cupcake holders.
9. Bake for 7-10 minutes.
10. Set aside to cool.
11. Decorate with frosting, sprinkles or candies. Enjoy!
Follow Holstein Housewares on Facebook / Pinterest / You Tube / Twitter
One lucky winner will win a Holstein Housewares Metallic Cupcake Maker! Enter the giveaway through the Rafflecopter form below. The giveaway is open to U.S. residents, 18 and older. Giveaway ends April 21, 2015.
"Contest entrants are only eligible to win once per sweepstake, per household as part of a campaign sponsored by Influence Central."