This adorable DIY Easter Bunny Garland is super easy to make and there is even a bunny template to help craft the perfect Easter decor for the holiday!
Easter is a great holiday to get creative and make something fun! Who doesn't love a good DIY? That's why when we came across this amazing DIY Easter Bunny Garland, it only took a fraction of a second to decide that this was going to be made!
Making a fun DIY project isn't about all of the fun that you get to have, though. Not everyone has tons of money, time or creativity, so for some, the easier the DIY project – the better! I'm always a fan of projects that won't break the bank! Easter crafts are a great thing to do with the kids and a fun way to pass some time over spring break, as well. Let's get started!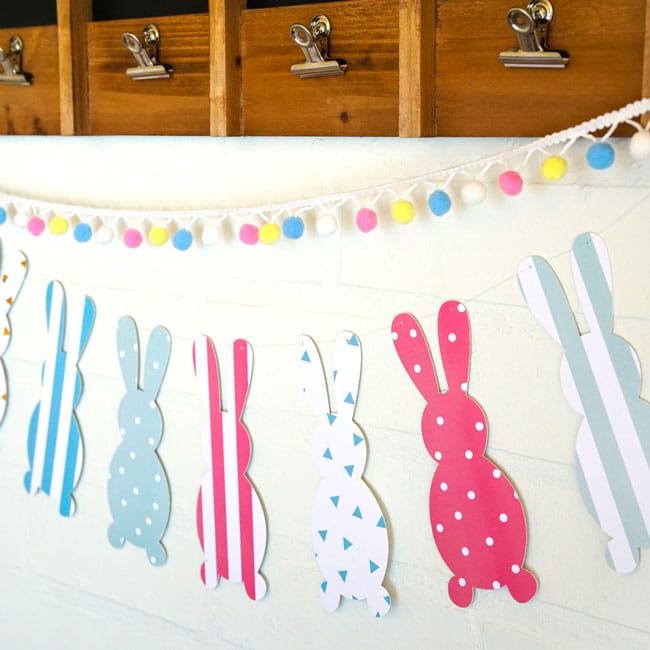 How to Make Easter Crafts at Home
Today, we want to share this super adorable DIY Easter Bunny Garland from Sunshine Parties! And don't worry, there is an easy tutorial to help walk you through each and every step. This Easter garland is going to be a cinch to create! When it comes to Spring and Easter, it's time to think light and bright! That's why these great Spring-themed digital papers from Sunshine Parties is a great set to use when creating your DIY Easter Bunny Garland.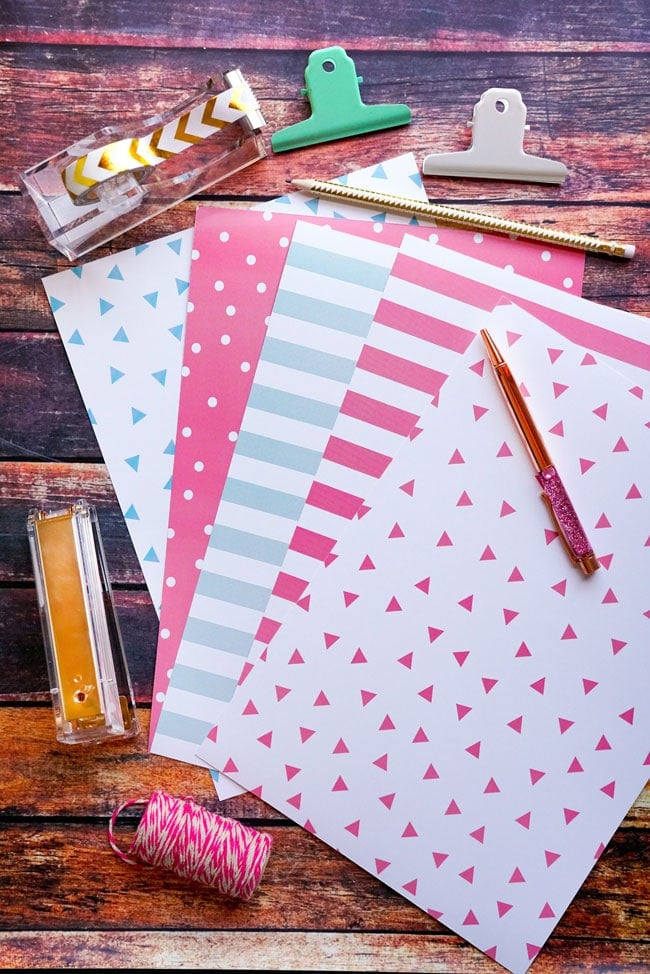 With fresh and vibrant colors, the paper set includes 16 pages of Spring fun! Colors include pink, blue, teal, gold foil and tangerine. There are also stripes, dots and prisms that can be used again and again for many different projects that may be the perfect fit for this modern set!
Just think of how many Easter decoration ideas can be used with this fun paper set! From cutting out different placemats for the tables, to making the fun DIY Easter Bunny Garland that we'll share below, the ideas are endless! You can even give the kids some paper punches and let them create their own masterpiece!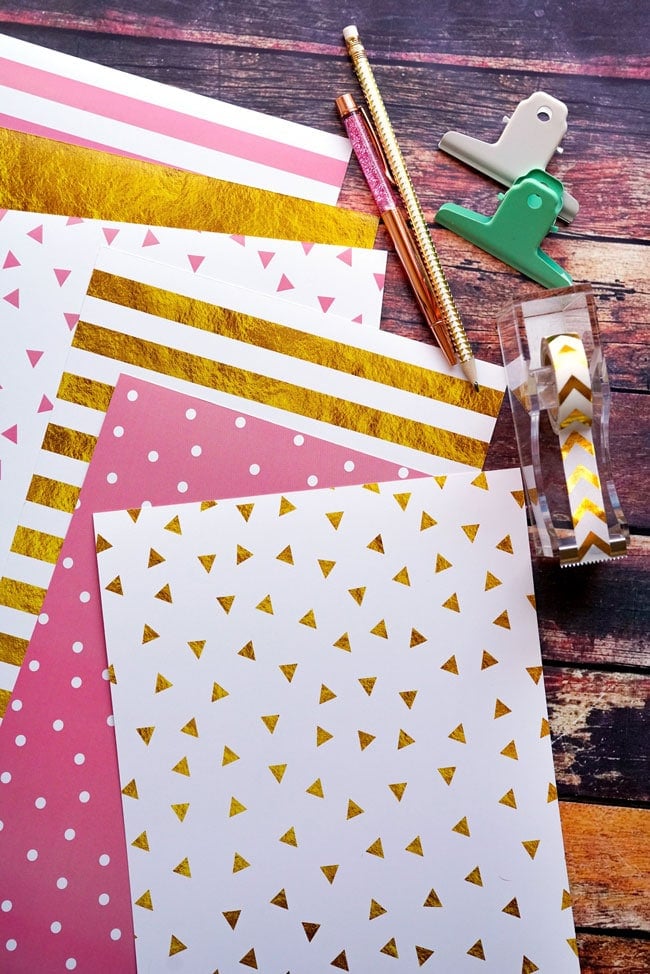 Bunny Garland Template
Luckily, though, Sunshine Parties isn't just providing us with a super cute Spring paper set. They are also going all out and including the Easter Bunny Template, in both hand cut (standard) and machine-cut SVG files! Let me tell you, if you have one of these handy machines, they are about the best thing ever for any sort of die-cut! Not only are you going to be able to create this amazing DIY Easter Bunny Garland, you're going to be able to create tons of different items that will look store-bought and amazing! Be careful, everyone will want to borrow it after you share what it can do!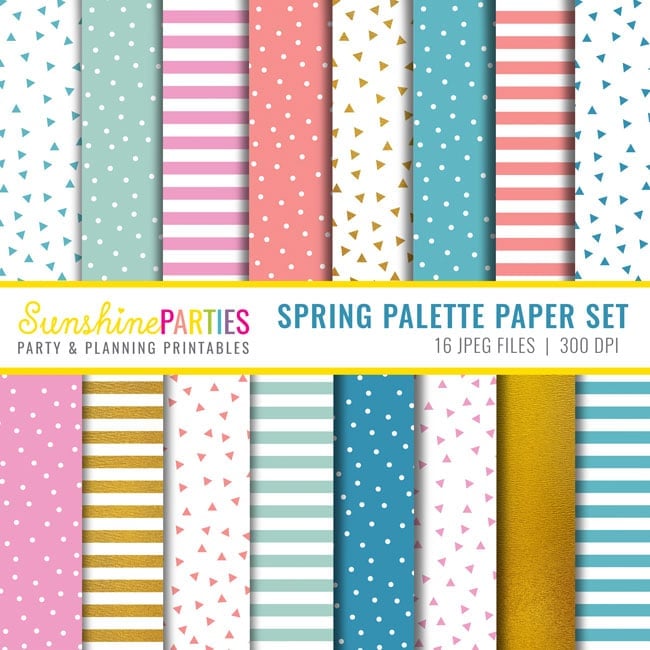 No worries, these templates are going to walk you through everything you need to get this amazing DIY Easter Bunny Garland created! The SVG files have ready-cut holes in the bunny ears. And if you happen to decide to do the hand-cutting, you can either use a small hole punch (if you have) or a sharp knife to make the correctly-sized hole to thread some string, ribbon or twine through the ears to hang your Easter garland! Voila!
You could even make your own Easter cards to send out by taking the sweet bunny cutout and placing it on a card. Or, you could make everyone's place settings with the bunny template for Easter dinner! How fun would it be for everyone to be presented with their own little bunny!
What I really love about this paper is that a fun DIY Easter Bunny Garland isn't the only thing that you can do with it. Just think of all of the scrapbooking, card-making and other activities you can do, as well. With Easter right around the corner, it's the perfect time to make Easter crafts as much as you want! Have fun and don't go too crazy making the most incredible DIY Easter Bunny Garland ever!
For more craft and party ideas, follow us on Instagram @prettymyparty and Pinterest and join us in our private Facebook group.