Dinosaur Adventure Birthday Party
This adorable Dinosaur Adventure Birthday Party by Crissy's Crafts is seriously DINO-mite!!!
This party was full of fun activities for all the dino hunters, including a dino egg hunt, dino dig, and color a dino station. The sweets table looked like Jurassic Park with all the dinosaur figures, edible dinosaur eggs, silk leaves, and pterodactyl pops. Fun food included dino nuggets, broccoli (trees) and eggs (olives). The Dino hunters also enjoyed a Jurassic Park cake, dino egg pops, dino cookies, dino pretzels, pterodactyl chocolate pops, and sweet popcorn. They even got their own Dino hunter hat, canteen, binoculars, and egg hunt bag to explore and hunt the dinosaur creatures and their eggs. After the hunt was over, the young paleontologists took home a dino-mite surprise goodie bag filled with prehistoric goodies! What an amazing Dinosaur Adventure Birthday Party!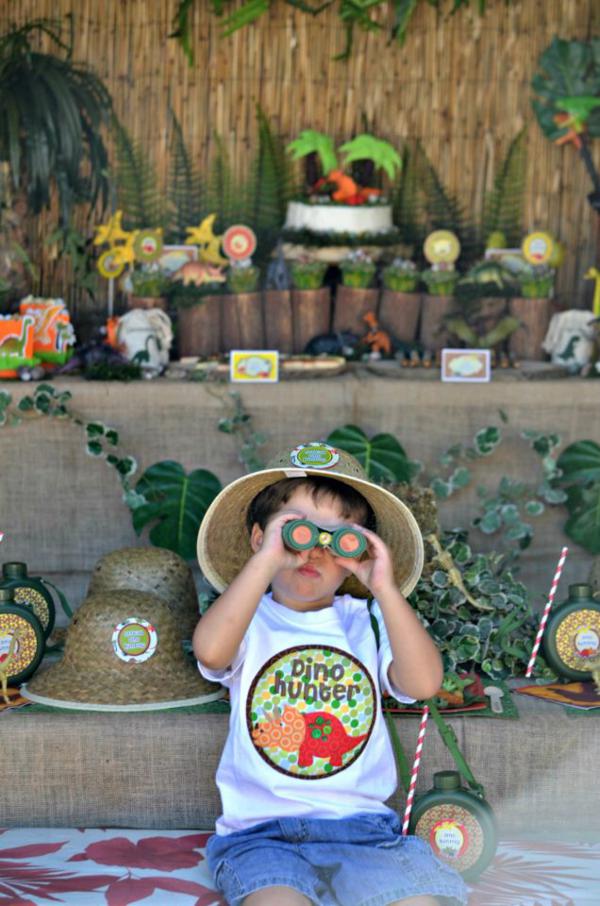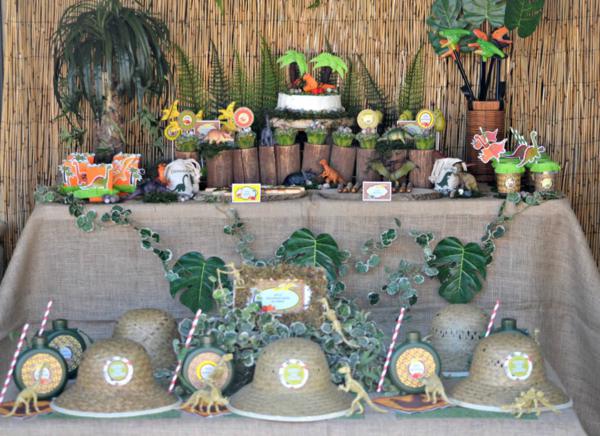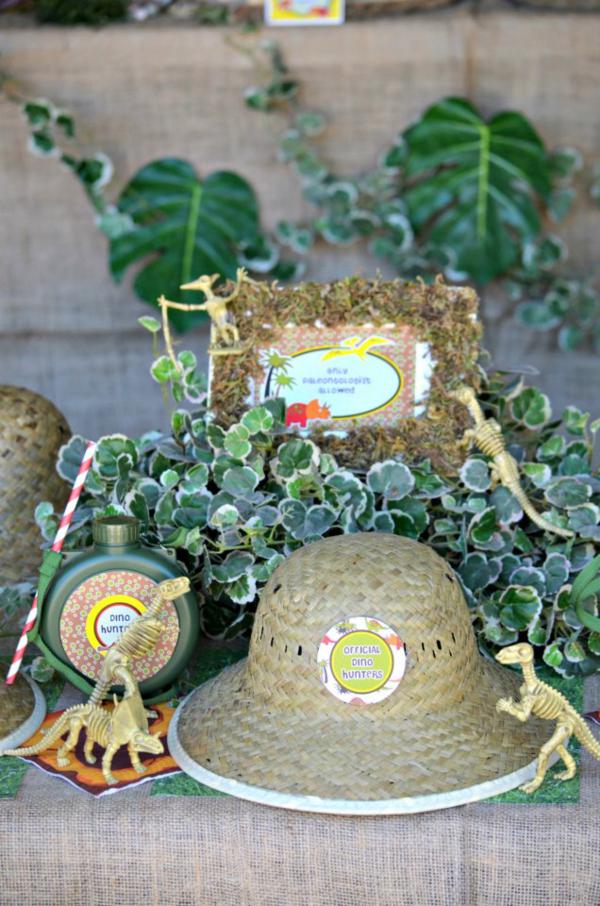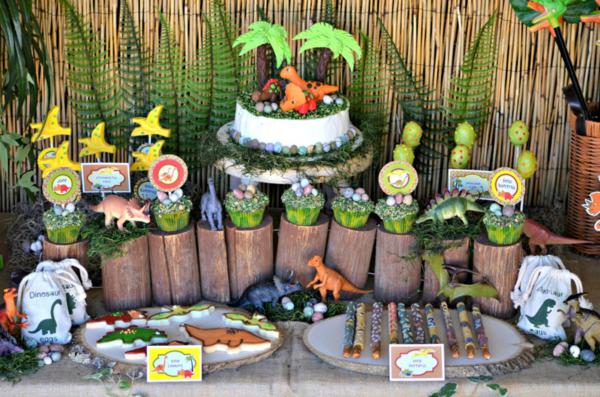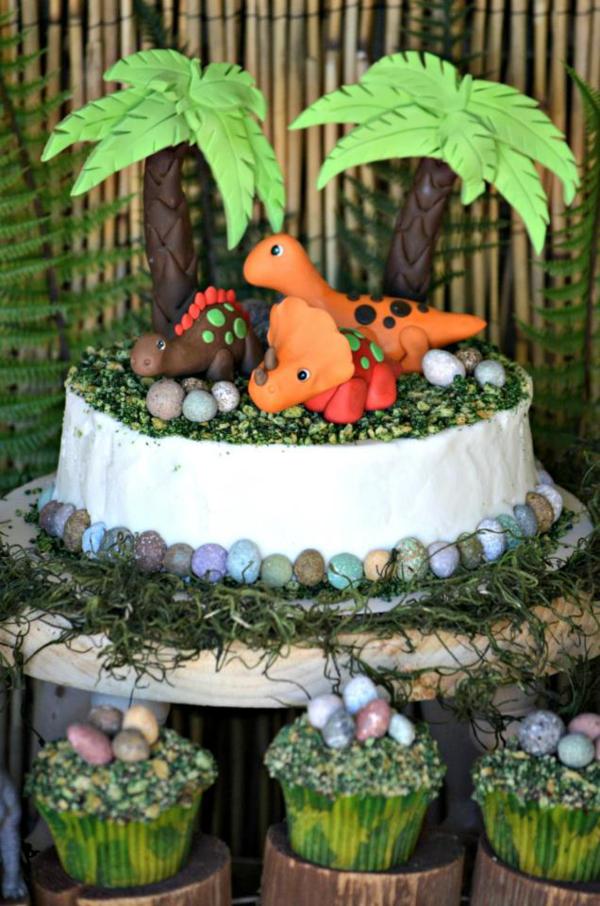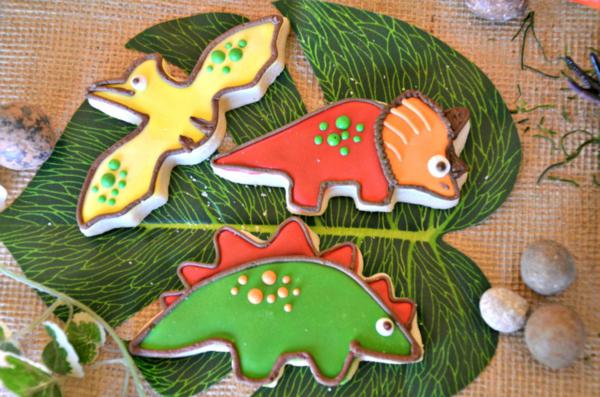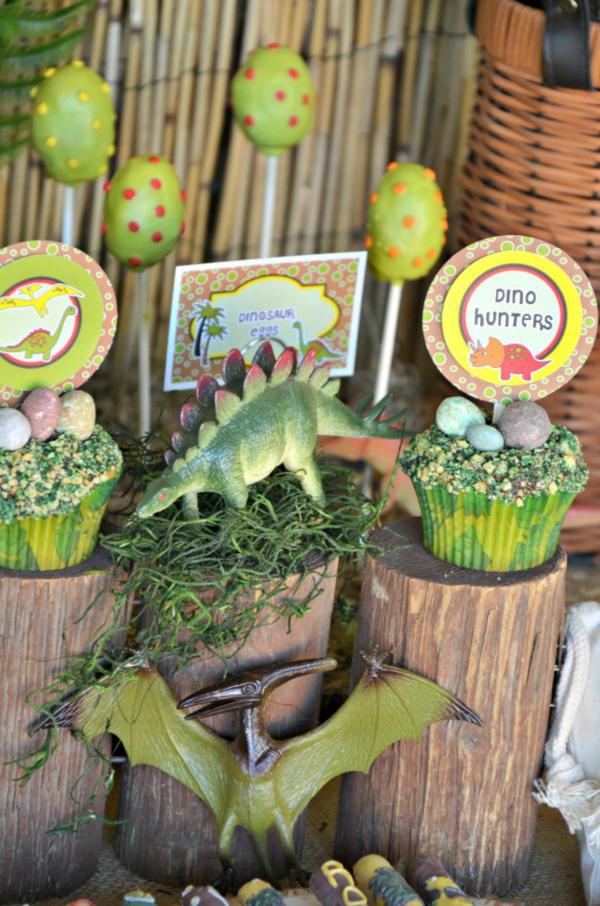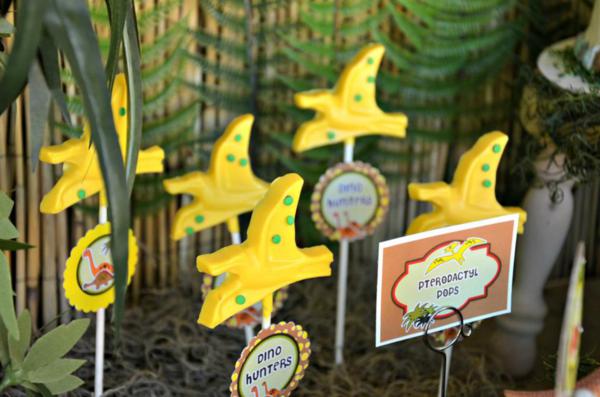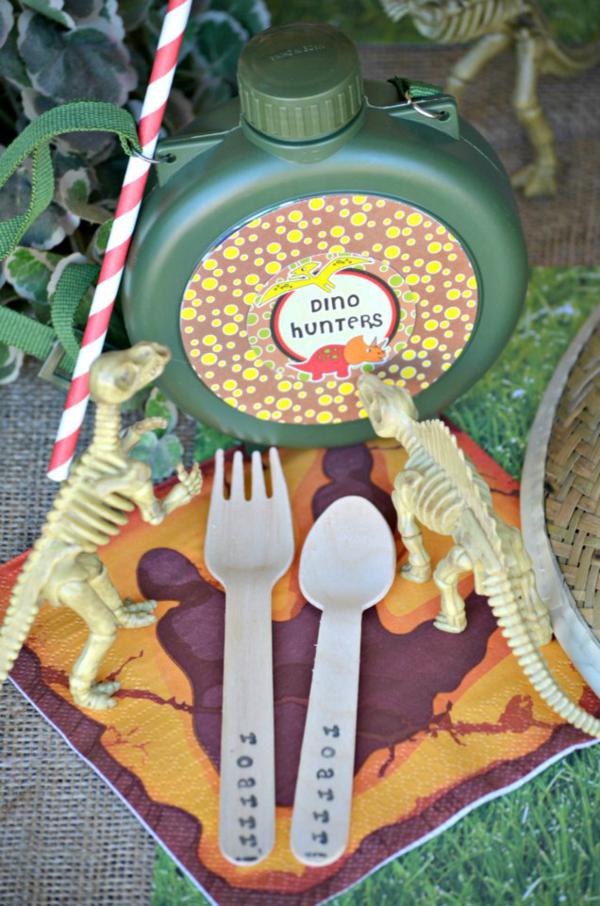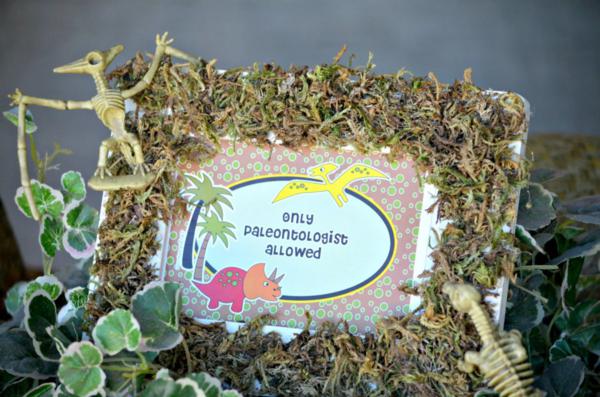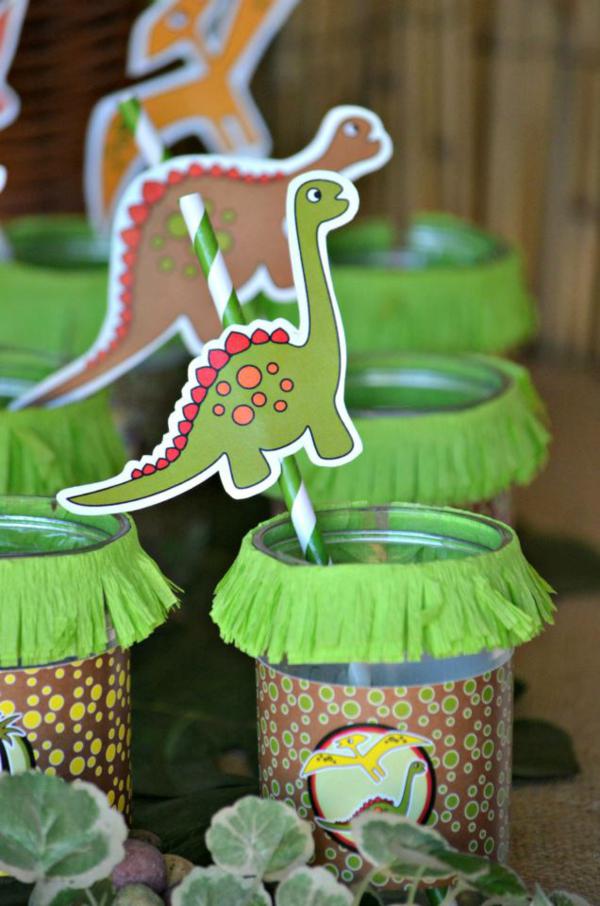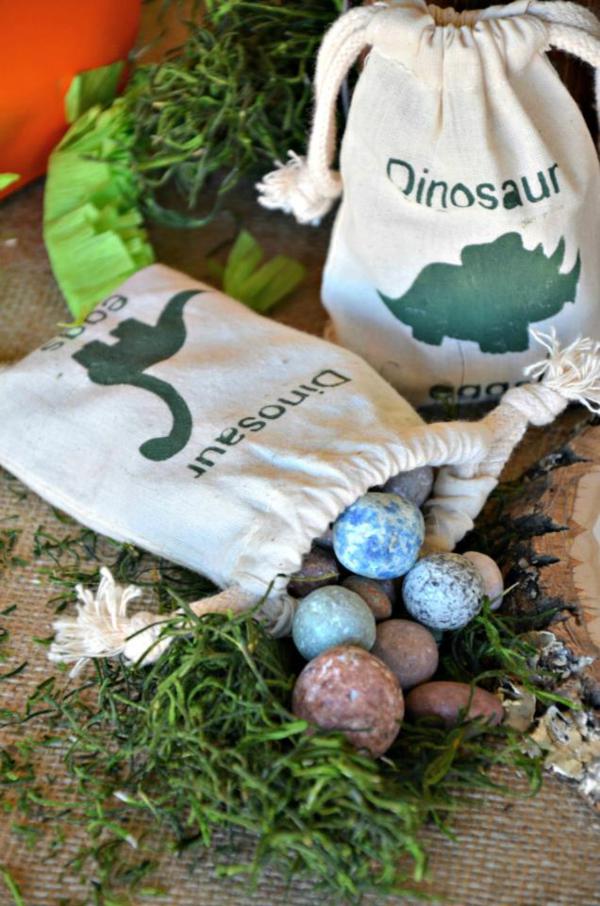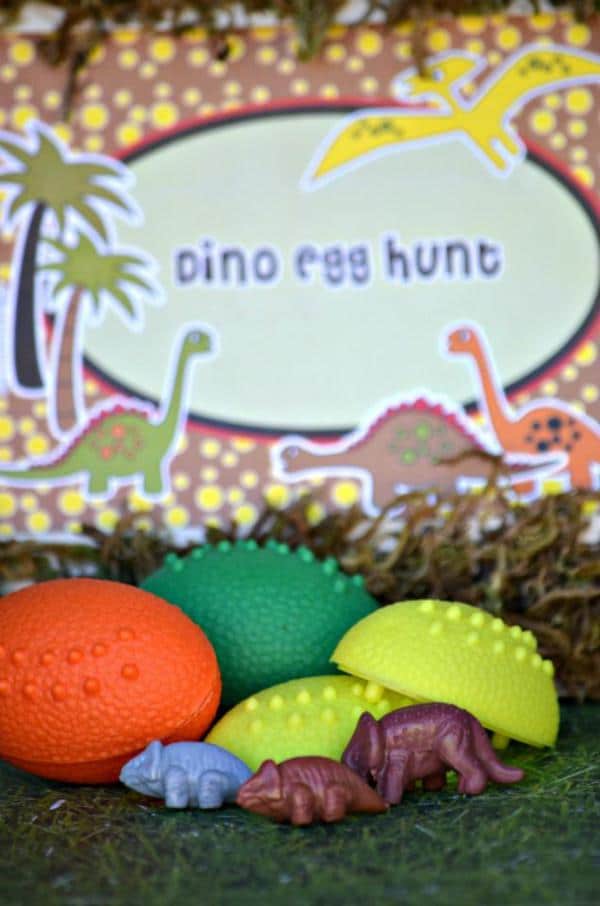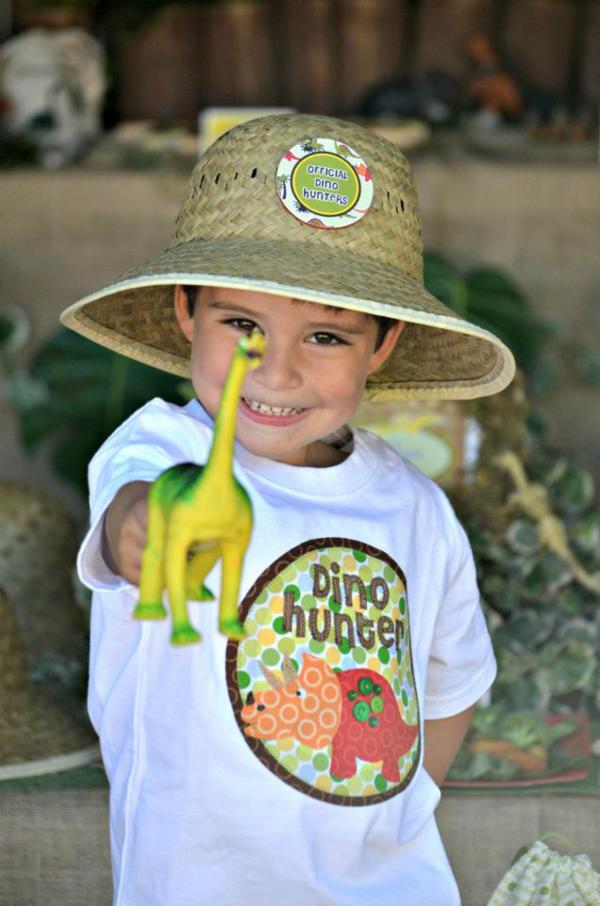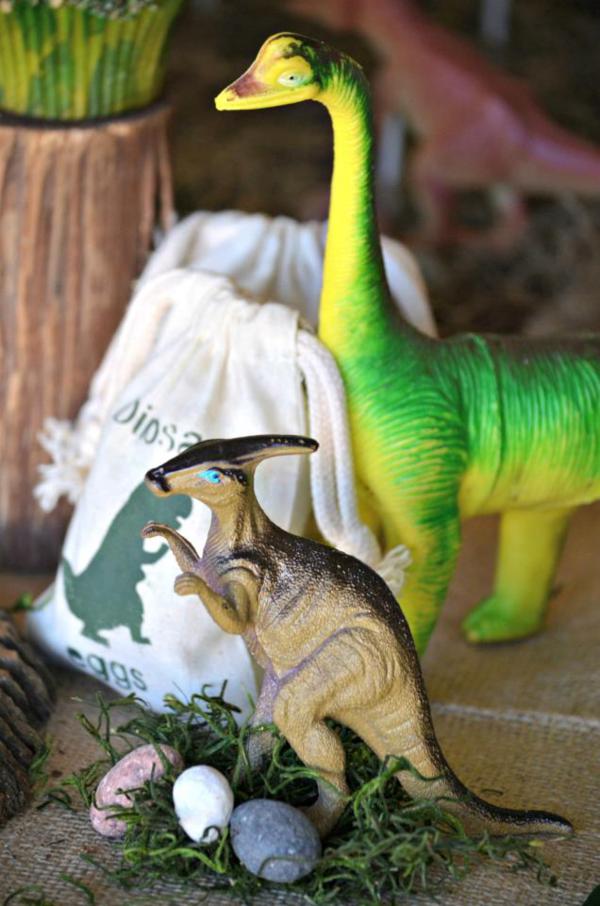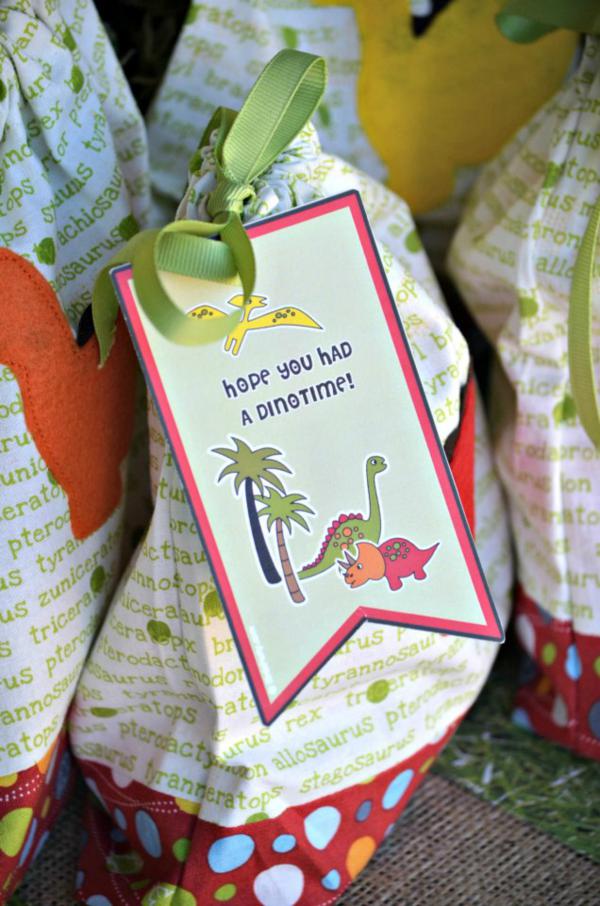 What's your favorite details in this Dinosaur Adventure Birthday Party? Let us know in the comments below!
Credits & Resources
Concept, Styling and Photography: Crissy's Crafts | Dinosaur Printable: Bird's Party | 3D Dinosaur and Palm Tree Cake Tops: Edible Details | Cookies: Astonishing Cakes LLC |Dinosaur Favor Bags: Celebrations by Jill | Hand Painted Candy Coated Pretzels: Peace. Love. Pretzels. | Handmade Personalized Tee: *golden* | Cake Pops: Mama Jen Bakes | Dinosaur Chocolate Eggs: Wants and Wishes | Muslin Favor Bags, Party Straws and Wooden Utensils: Katarina's Paperie | Pterodactyl Mobile: Patricia Reyes | Party Favors (Dinosaur Crayons, Dinosaur Grabbers, Dinosaur Figures and Dino Dig), Silk Leaves and Garland, Dino Eggs (egg hunt), Hats, Canteens and Napkins: Oriental Trading