Batman Themed Birthday Party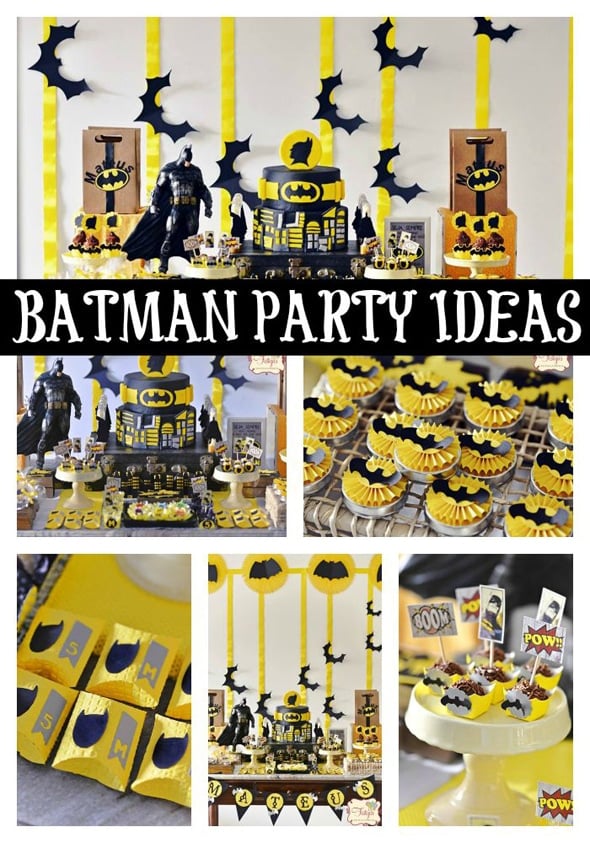 Every little boy dreams of being a super hero and there's nothing better than Batman! Mateus was turning 5 and absolutely LOVES Batman, so it was only fitting that he have the most amazing Batman Themed Birthday Party! What a lucky little boy! Celebrating at home with his family and friends, this Batman themed party was truly mind-blowing!!! Black, yellow and grey decorations with Batman and bat silhouette decorations adorned the party space. A fantastic two-tiered Batman cake was a show-stopper in the center of the table and personalized party favors were given to the little guests which matched theme and colors of the party! FUN! Festejar did an amazing job planning this party! The dessert table was full of batman themed sweets including fun cookies, cupcakes with batman toppers, and more! What a great way to celebrate turning 5! What's your favorite party of this Batman party? Let us know in the comments below!
Vendors & Credits
Decoration and Party Planner: Ana Paula Consolino –
Festejar
Party Favors: Ana Paula Consolino and Amara Novaes
Cupcakes: Daniela Suguimoto
Sweets: Thatyana Luna
Photos: Novaes Neto
Plan an amazing Batman party with these products that are hand-picked by our editors!