Baskin-Robbins Best Ice Cream Cakes
This post was sponsored by Baskin-Robbins as part of an Influencer Activation for Influence Central and all opinions expressed in my post are my own.
Dessert is a must-have on any holiday menu. But are you ready to take your holiday entertaining to the next level? Baskin-Robbins is offering two mouth-watering desserts for the holidays and they are out-of-this-world delicious! The Ganache Poinsettia Cake (my family's favorite) and the Peppermint & Winter Winter OREO® Cookies Polar Pizza are Baskin-Robbins Best Ice Cream Cakes for the holidays!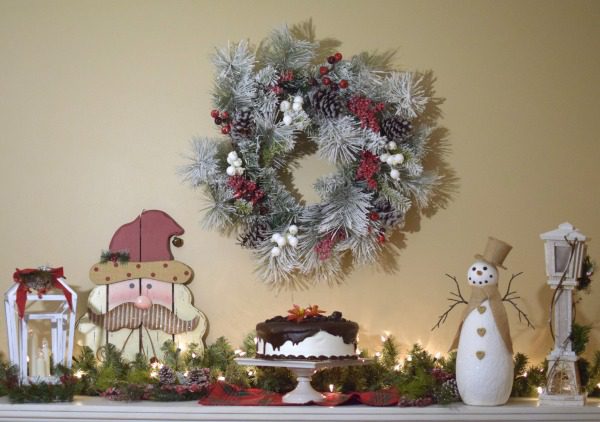 The 9″ Ganache Poinsettia Cake was a total hit at my recent holiday party! My family loved the cake and ice cream combo topped with pretty Poinsettia flowers and Winter OREO® Cookies … YUM! Who needs a holiday to eat ice cream cake anyway? … Not me!
We all know the holidays can be busy and stressful, especially when you're hosting a holiday gathering at your home. I loved how quick, easy, and convenient it was to order and pay for my desserts online. Then you just head to the store and pick them up when they're ready.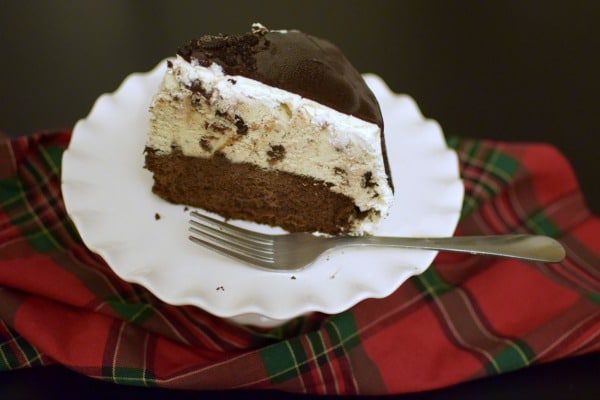 While you're at the store to pick up your order, you have to try their December flavor of the month: Peppermint Bark in the Dark. This delicious flavor is a combination of crunchy peppermint bark and creamy Chocolate ice cream all wrapped together with a peppermint candy and white chocolate flavored ribbon. Doesn't that sound amazing?!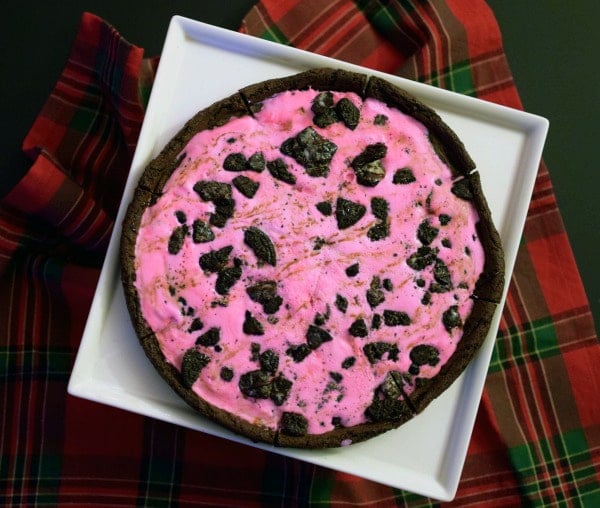 The Peppermint & Winter OREO® Cookies Polar Pizza features a double fudge brownie crust with Peppermint ice cream, topped with Winter OREO® Cookie Pieces and drizzled with marshmallow and fudge topping. If you love peppermint, this will be your new favorite dessert! If your holiday spread includes these sweet treats, your guests will definitely be back for seconds!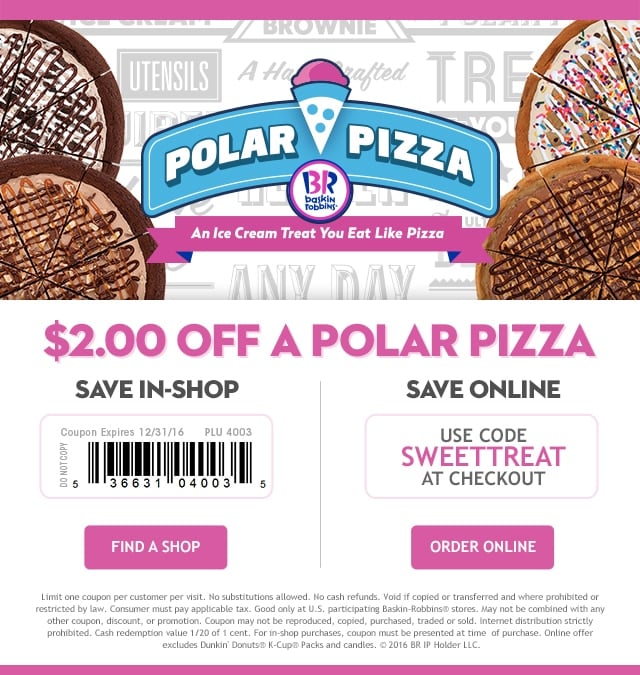 Both holiday-themed desserts are available for pre-order online at Baskin-Robbins. Get your $2.00 OFF Polar Pizza Dual Coupon above. The coupon can be used in-store or online. Happy holiday entertaining! Have you tried either of these Baskin-Robbins cakes? Let us know in the comments below.
Get social with Baskin-Robbins: Twitter // Facebook // Instagram