5 Tips for Staying Healthy On The Go
This post is part of a social shopper marketing insight campaign with Pollinate Media Group® and Brita, but all my opinions are my own. #pmedia #BritaOnTheGo http://my-disclosur.es/OBsstV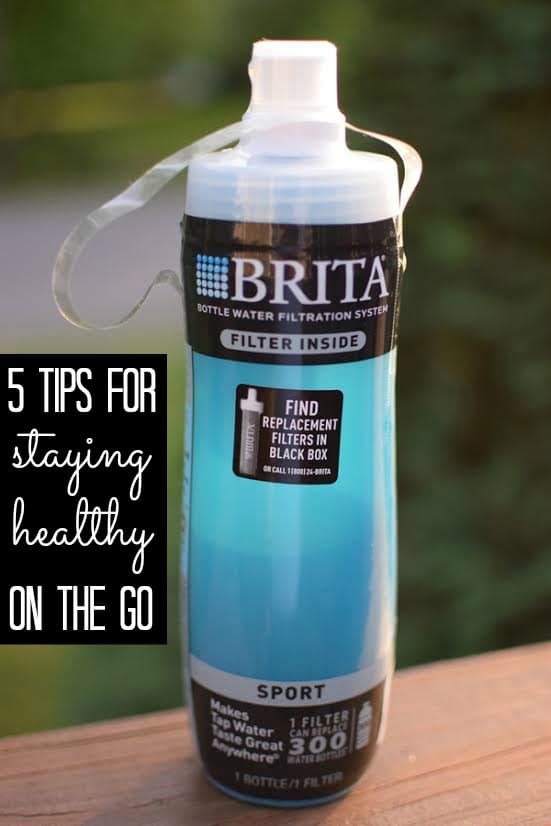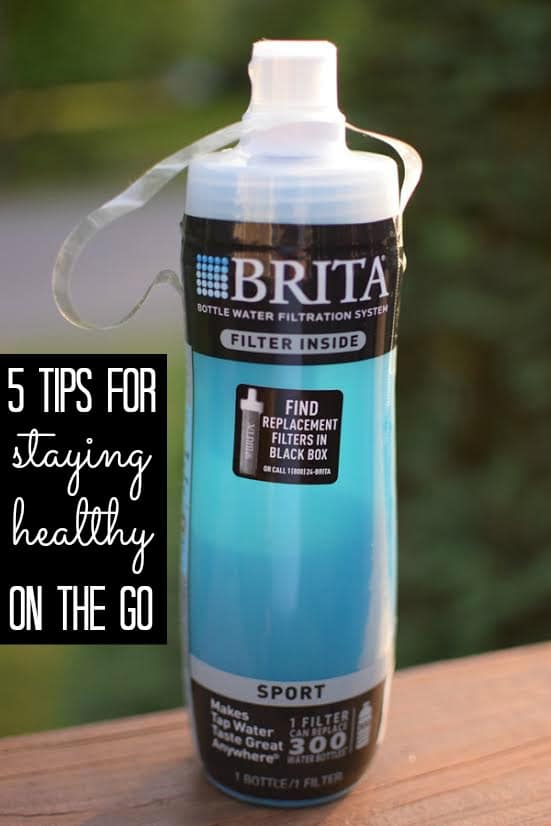 Now that summer is upon us and the weather is getting warmer, it's important to stay healthy and hydrated. Check out these 5 Tips for Staying Healthy On The Go!
1. Stay hydrated. It's so important to drink lots of water, especially in the summer months where the weather can be unbearable. It's especially important for children and older adults to stay hydrated in the summer heat as well. Head to your local Walmart and stock up on some Brita Water Bottles. They have a great selection of water bottles for everyone in your family. And the bonus is you will have filtered water that tastes great at your fingertips wherever you go! They are BPA free, convenient for easy carrying, and helps cut costs of wasted bottled water.
Grab some for the kids, so they can stay hydrated while playing sports or just enjoying time at the local park. My son and I love visiting our local park. There is so much to do for the whole family. While he loves playing on the swings and slide, the rest of us like to play tennis or basketball. Just getting out of the house and off your couch to enjoy some family time in the sun is all you need to boost your mood and your health.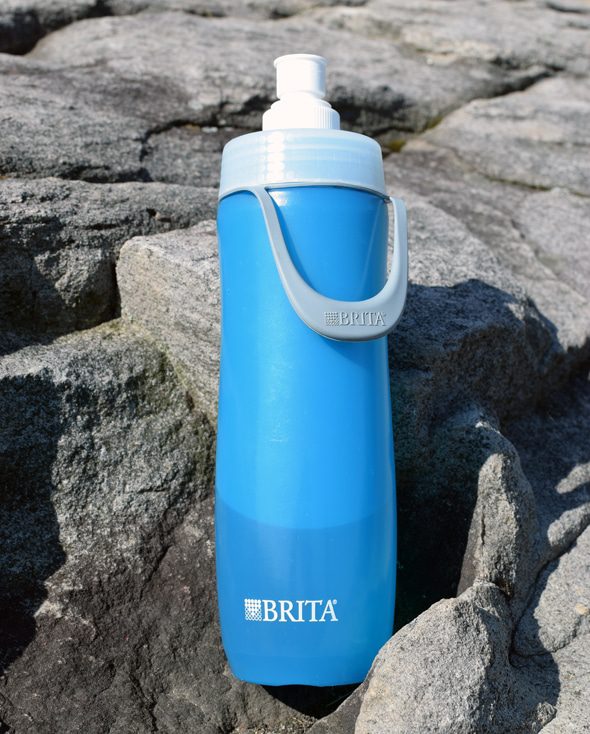 2. Plan meals and snacks ahead of time. This tip is so important and will save you from giving in to your cravings or running around last minute and making quick and unhealthy food choices. If you plan your meals and snacks ahead of time you will know exactly what you and your family are going to eat that day and you won't have to run around last minute wondering what to make. I like planning for the week on Sundays. If you prepare all of your meals and freeze them for the week, all you have to do is take your meal out of the freezer for that day, let it thaw and then cook. It's so much easier and less stressful because when you're tired after a long, hard day, you won't have to decide what to eat, prepare the meal, chop the vegetables, etc. It may sound like a lot of work on Sunday, but let me tell you it's definitely worth it. As for snacks, cut up fruits and vegetables and place them in individual bags for each family member. When you're craving something sweet, just grab a bag of fruit out of the refrigerator and you're ready to go! Planning and prepping are the keys to staying on a healthy track.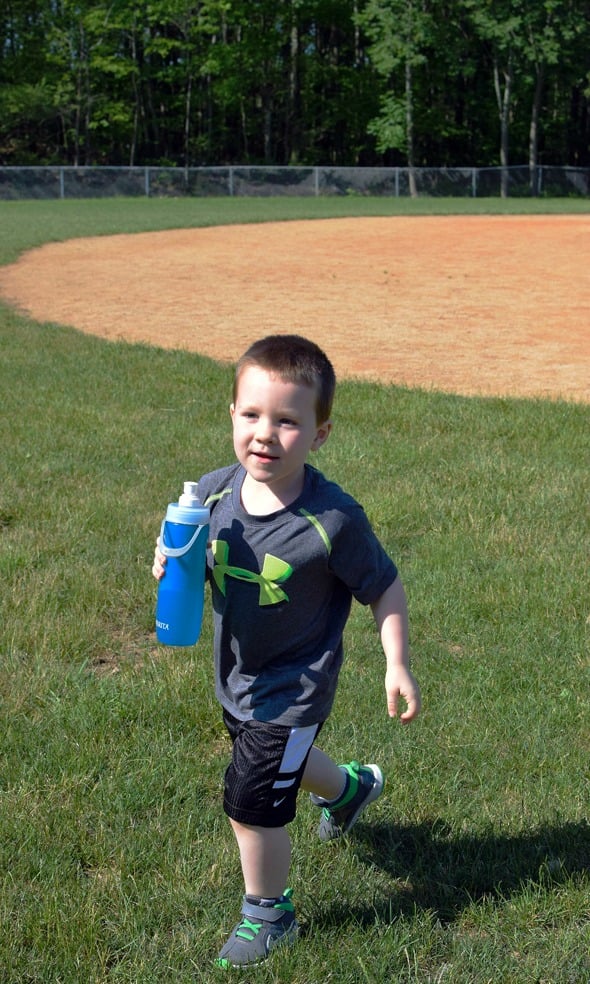 3. Exercise. If you love to exercise outdoors in the summer, plan a time to do so early in the morning or late in the evening. Planning to workout at these times will allow you to avoid the warmest time of day and when the sun is at its peak. If you're feeling lazy and want to skip your normal workout routine, make it a point to get outside with your kids for a little while. Playing with them outside will make you feel a lot better and less guilty about skipping your normal workout. If you live on the east coast like me, you don't get that many days of sunshine, so make it count in the summer!
4. Stay positive. Your mood can really make or break the kind of day you will have. Summer can be a stressful time for many moms. The kids are out of school, which means moms have to find ways to keep their kids happy and entertained. Even though times can be stressful, it's important to start each day off with something positive in mind. Make a little time for yourself before the kids get up with some meditation or something that you enjoy like reading a new book. Starting off the day with "you" in mind will make the rest of your day better. Don't feel guilty about some "you" time!
5. Make simple, daily changes. If you're not the healthiest person or not already living a healthy lifestyle, don't try to change yourself overnight. It's important to know that a healthy lifestyle can and will happen slowly. Trying to change your lifestyle all at once will only discourage you and will eventually lead to failure. Take it slow and make small healthy changes. Once those small changes become a daily habit, you're on your way to a newer, healthier you!
Start your new healthy lifestyle by first stocking up on your Brita water bottles in the hardware section of your local Walmart. There you will find Brita's selection of soft water bottles, hard water bottles and sports water bottles in fun and modern colors and designs.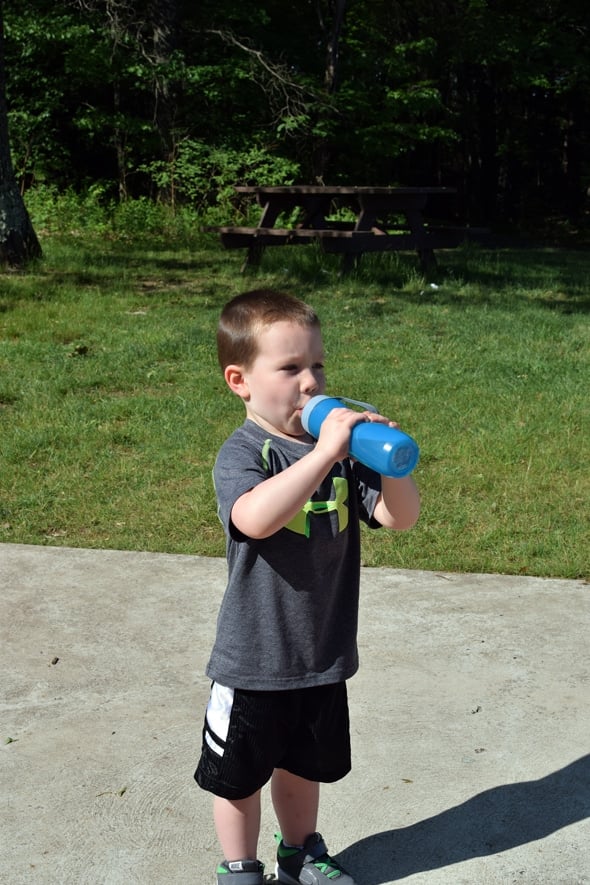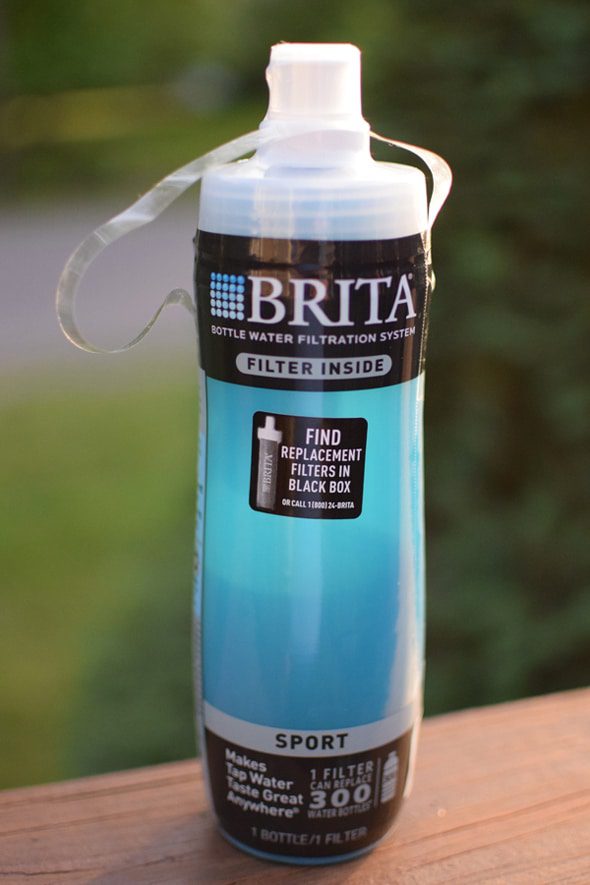 Stay hydrated and up-to-date with Brita by following them on Facebook, Instagram, Twitter, and Pinterest.